Wednesday, for most Edmonton Oilers fans, was a good day.
As was announced mid-afternoon, the Oilers signed Leon Draisaitl to an eight-year extension worth $68 million. It was a deal that will keep one of the team's premier forwards in the fold for the long term and it represents the second time this summer that a potentially elite player showed a desire to stay with a team that has a questionable past, but a hugely positive future.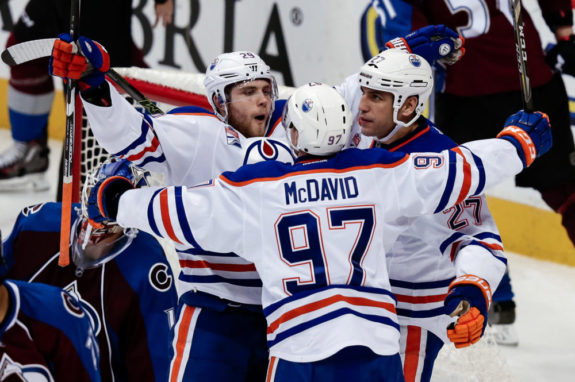 But to play devil's advocate, it is fair to ask, is the deal exclusively positive? The annual average salary of $8.5 million is less than the rumored $10 million that some suggested Draisaitl might reach for, but it's still full price for a player who, at this stage in his NHL career, is more a projection than a proven superstar.
There are only five centers who will make more against the cap than Draisaitl next season: Jonathan Toews ($13.8 million), Anze Kopitar ($13 million), Evgeni Malkin ($9.5 million), Sidney Crosby ($8.7 million) and Steven Stamkos ($8.5 million). Like Draisaitl, all are difference makers on their respective teams. Unlike Draisaitl, all have a proven track record of success.
So, why did the Oilers shell out full market value (maybe even more than) for a center who could outplay this contract, or fall well shy of living up to it? Where did the number come from and why should fans believe this is the right deal at the right time for the right player?
Let's take a closer look and try to understand both sides of the argument.
Draisaitl Deal Pros
Firstly, of all the centers listed above, Draisaitl is the youngest by six years. Only Steven Stamkos (27 years old) is close and even then, he isn't really. This means a great deal in terms of trying to determine what value Draisaitl could bring in the next eight seasons.
His age, his potential ceiling and his skillset as of this moment made Draisaitl the most talked about restricted free agent around the league. The Oilers had every intention of matching an offer sheet (should one have come), but with the potential of an offer sheet out there, the team had to consider that in their decision. It took a $6.5 million -$7 million deal off the table.
Secondly came the realization that when this new current contract comes to a close, Draisaitl will be only 29 years old. Should the Oilers have dragged this out and gone with a bridge deal — capitalizing on his restricted free agency years — his progression could have easily made him a $10-$11 million player at the end of that bridge. $21 million between two players is manageable, but is $23.5 million? It was another factor to consider.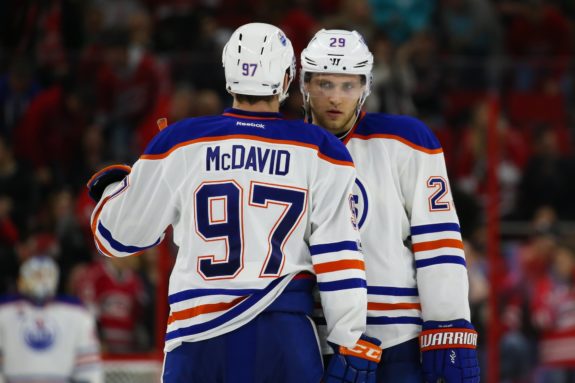 Third, this is a player about to his hit prime and he's now guaranteed property of the Oilers for eight more seasons. That has value. When this contract expires, he'll be young enough to sign another for multiple years and still be a better than effective NHL'er. By then, he'll have established roots, hopefully, multiple championships victories and formed an unbreakable bond with one of the most dynamic centers in the NHL in Connor McDavid. He might even consider a hometown discount at that point.
Finally, Draisaitl has proven in one year his flexibility as an NHL player. He can play center, wing, and on the first or second line. He has chemistry with more than one linemate and he drives possession as part of a partnership or alone. If there were no McDavid, he's the kind of player you'd bank is a first-line center on 90 percent of NHL teams. Frankly, in any other circumstance and on any other team, he'd likely have gotten a similar deal.
Draisaitl Deal Cons
Recently, Ryan Johansen signed with the Nashville Predators on a long-term $8 million per season deal. In that deal, the Predators bought up seven years of unrestricted free agency. That factored into the high number awarded Johansen, who by all accounts, will be the Preds top-line center this coming season. In contrast, Draisaitl had five restricted free agency years left as an NHL player. This should have given the Oilers some negotiating leverage. Clearly, they didn't negotiate with that in mind.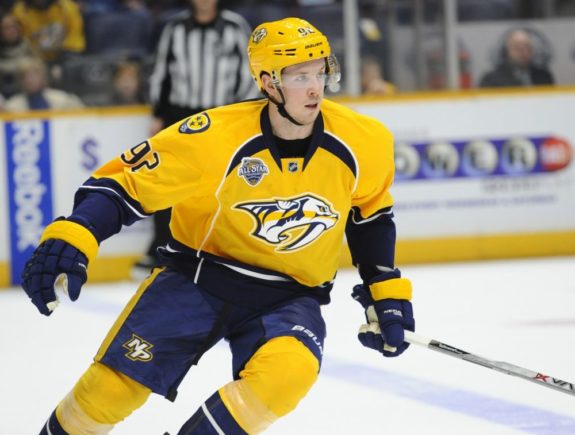 Draisaitl is also working off a one-year break-out season which made him extremely attractive, but essentially proves nothing. A bridge contract would have eliminated any doubts.
I'm of the belief that he'll be one of the most talented centers in the NHL over the next few years. That's just my belief and like many, I have no real long-term history of numbers to back up that feeling. The closest I can draw is one season of 77 points and one season of 51 points. Even with his incredible playoff performance in 2016-17, and his career positive Corsi statistics, it doesn't scream a proven $8.5 million player.
This contract is not a sure thing; it's a logical gamble. It represents the team signing for potential versus proven production and that could be good or bad. Only time will tell.
The Verdict
If you believe what the Oilers do — that Draisaitl is one of the next big centers in the NHL — this is a good deal. If the "German Gretzky" lives up to his potential and he becomes part of the most dynamic duo in hockey, the Oilers got a steal when the cap rises and players are being given $10 million contracts like candy. After all, you can bet that players like Auston Matthews, Jack Eichel and Patrik Laine will be taking notes.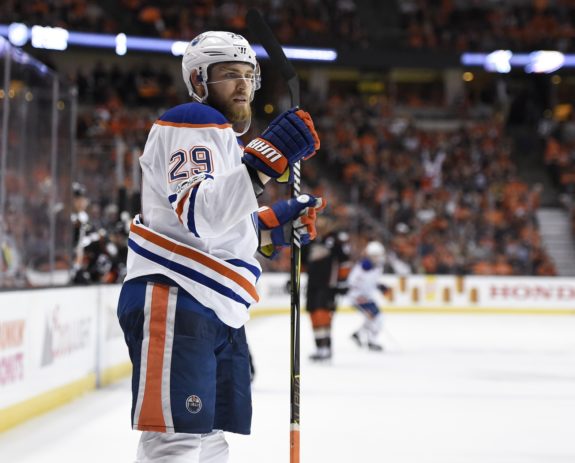 If you aren't sold that Draisaitl can repeat his 2016-17 season or improve upon it (frankly, he'll need to be a consistent 80-plus point guy now), this is full value and then some.
Something To Consider
Call it a bonus or call it a potential problem, but one item that seems to be often overlooked is where Draisaitl sits in terms of priority/depth for both the Oilers and the opposition.
$8.5 million is, in many ways, top player money. It's the kind of money often reserved for the teams best offensive weapon. As long as McDavid is on the team, Draisaitl will never be viewed as such. Is being in the shadow of McDavid for the next eight years a positive that allows Draisaitl to fly under the radar? Or, will this be a potential issue down the road?
Hopefully, Draisaitl sees this as an opportunity to light up the inferior defenses put up against him. If he does, he could make this deal look like a bargain in no time.
Jim Parsons is a senior THW freelance writer, part-time journalist and audio/video host who lives, eats, sleeps and breathes NHL news and rumors, while also writing features on the Edmonton Oilers. He's been a trusted source for five-plus years at The Hockey Writers, but more than that, he's on a mission to keep readers up to date with the latest NHL rumors and trade talk. Jim is a daily must for readers who want to be "in the know."
Other content contributions include: NHLtradetalk.com, The Sportster and hosting weekly video casts, THW News and Rumors Rundown, plus Oilers Overtime.
For interview requests or to provide content info, follow Jim on Twitter or his social media accounts. They appear under his photo on articles like this one.