It seems that each year there's always a player or two on a team that performs better than expected. There's no sure way of telling for certain who that may be on any given team, but there are signs that can help predict it. The St. Louis Blues are a team that seems full of players who have the potential to make a significant impact in the upcoming season.
Joel Edmundson
The one thing that's really held Joel Edmundson back so far in his career has been injuries. In his first season with the team, in the 2015-16 season, Edmundson played just 67 games. Last year he did only slightly better, playing 69 games.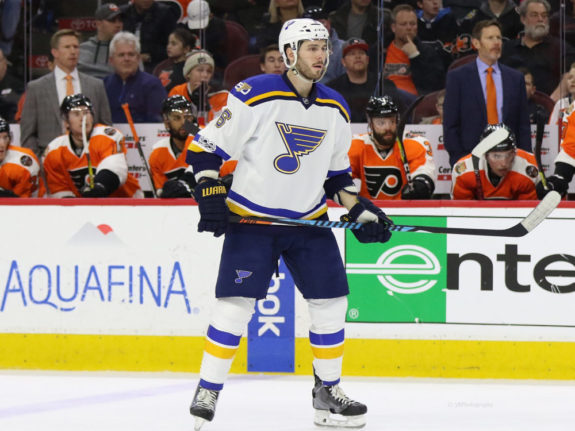 Despite that, Edmundson has been able to put up respectable numbers for a defenseman, scoring 15 points last season. That's as many points as Jay Bouwmeester had last year, except he only missed a single game. If Edmundson could get though the entire upcoming season without missing a significant portion, he has the capability to score upwards of 20 points.
Granted, most of his production comes in the form of assists. He's not someone who can replace the loss of Kevin Shattenkirk's big shot on the power play. With Shattenkirk off the team now, though, you can expect Edmundson to take on a bigger role for St. Louis this season. Edmundson did not have a single power-play point last season, but with the loss of Shattenkirk, he may get a chance to showcase his stuff on special teams. Edmundson is also in the final year of the contract he signed back in 2016 with St. Louis. He knows he'll have to put up good numbers if he wants to stay on the team.
He can't get injured every single year of his career, right?
Robby Fabbri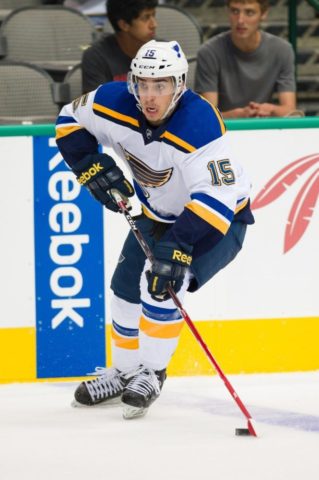 Much like Edmundson, Robby Fabbri also battled injuries last year and was shut down for the season by St. Louis in February after he injured his ACL. Due to this, Fabbri played just over half the season, suiting up for a total of 51 games for the Blues last year.
During those 51 games, though, he managed to put up 29 points. If Fabbri manages to stay healthy for an entire season, what kind of offensive production do you think he can contribute to the team? Somewhere between 40 and 50 points doesn't seem totally unreasonable if he can score at the pace that he did last year. If Fabbri can manage that kind of output, he'll be doing St. Louis a huge favor in taking at least some of the pressure to score off of Vladimir Tarasenko.
Another bonus to Fabbri being healthy all year is that it would mean that he could participate in a Stanley Cup run with the team. St. Louis really could have used his scoring touch in all those close playoff games they played against Nashville last spring. He's also very young—currently only 21 years old—which means that he should only get better this year.
Brayden Schenn
The biggest new name that St. Louis brought in this offseason (so far) is easily Brayden Schenn. If things go well he could easily have the best year of his career this upcoming season. Why? Simple: because he's playing on a much better team now.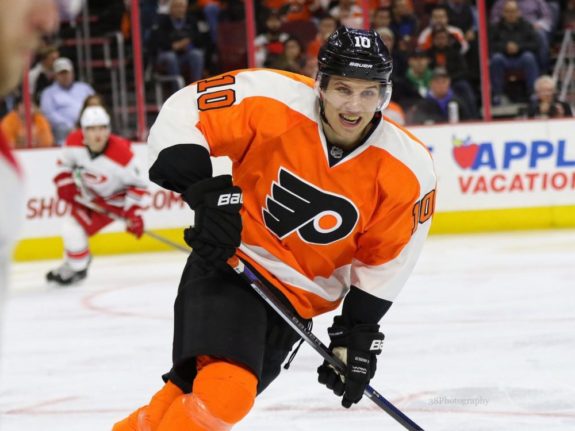 Schenn spent last year with the Philadelphia Flyers, a team that failed to make the playoffs and finished third last in their division. Despite all that, Schenn managed to score 25 goals and 55 points last season. The Blues are simply a better team and Schenn can be expected to reap the rewards of that this year.
Chirphockey.com projects Schenn to play on the second line this season, along with Alexander Steen and Fabbri. He'll also almost certainly be considered to play on the first power-play unit with the likes of Tarasenko and Paul Stastny. Playing with such a high caliber of skill means that Schenn could have a chance to set new career highs for himself. His best season so far was in 2015-16, when he had 26 goals and 59 points. Can he surpass that this year? Only time will tell.
Journalism graduate of Loyalist College and former intern of The Hockey News.