It wasn't so long ago that the Toronto Maple Leafs were not the best at developing prospects. If you were to look at a ranking of team prospects, you would find the Leafs somewhere near the bottom. It didn't help that past general managers, most notably John Ferguson, Jr., and Brian Burke, gave away first-round picks like they were candy on Halloween.
That has all changed.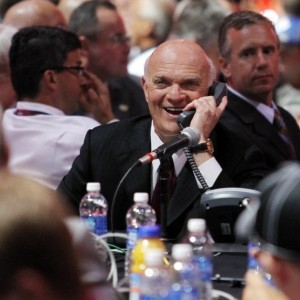 With the leadership group of Brendan Shanahan, Lou Lamoriello, Kyle Dubas, Mark Hunter and Mike Babcock, developing their own players has actually become a priority. Now, if you look at those same rankings, the Leafs are near the top.
How has it all changed?
Well, you can't go far without mentioning Auston Matthews. Sure, the Leafs won the draft lottery in order to select him, but that was the plan all along. The best thing was that they didn't really do a traditional tank. The Leafs didn't know they were going to finish in last place until after game 82.
Before him, the Leafs drafted William Nylander and Mitch Marner. Together, the three have formed one of the best rookie threesomes of all time. Recently, the Leafs became the first team to have three rookies reach 50 points since the 1992-93 Winnipeg Jets. The three players that did it for them: Teemu Selanne, Alexei Zhamnov and Keith Tkachuk. Not too shabby of a group to be hanging out with.
When it comes to the Leafs, the rookies are getting close to breaking records that have stood for quite a while. Matthews has 33 goals and is now tied with Gus Bodar for second and is only one behind Wendel Clark. Marner is only one assist behind Bodnar with 39 assists. Nylander is not too far behind him with 34. Nylander has already tied the record for most power play goals by a rookie with nine. When it comes to points, Peter Inhacak still reins with 66 points. Matthews, Marner and Nylander are all closing in on that record though. Matthews has 58 points, Marner has 56 and Nylander has 54. With 10 games left in the season, will any of them pass Inhacak?
I Think We're Forgetting Something
The thing is, it's those three that are getting all the press, but they are not the only ones. Nikita Zaitsev is only six assists behind Borje Salming's rookie record for assists by a defenseman. He is also only eight points behind Salming. Even coming close to a player like Salming should be lauded. Zach Hyman already has the record for most shorthanded goals in a season with three. Connor Brown hasn't lit the world on fire, but you could bet if this were any other season, he'd be a star on this team.
So, how about the Calder Trophy? Who will win? Most of the talk has been surrounding the battle between Matthews and the Jets' Patrik Laine. We occasionally hear Zach Werenski's name bandied about, with even less talking about Matt Murray. If you look at the rookie point leaders, Laine leads with 60 points. Behind him are, in order, Matthews, Marner and Nylander. The fifth-place point-getter, Werenski, is seven points behind Nylander.  Laine and Matthews are tied with 33 goals. It has long been decided that one of these two rookies will win the Calder.
What About Mitch?
Marner should be in any Calder conversation that takes place. He is keeping pace with both players and has played five less games than Matthews. He is the best player on his line, which is pretty good considering his linemates are the established duo of James van Riemsdyk and Tyler Boazk. He has essentially replaced Phil Kessel on the line and has not looked out of place at all. And to think there was doubts that he'd be playing in the NHL this year.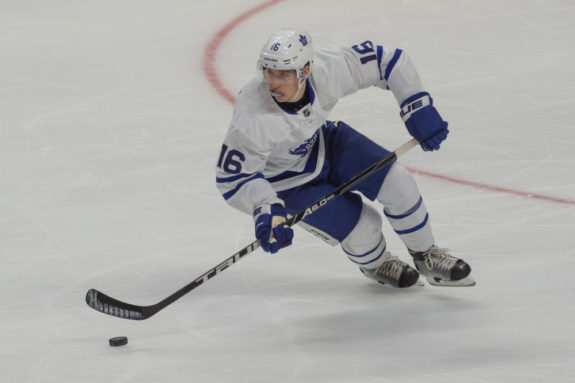 The issue that will keep either Matthews or Marner from winning the Calder is the votes that could go to one of them will get split, giving Laine the advantage. Although, we won't know for sure until the award is actually given out. All three are deserving and more than likely will be the three nominees.
This has been one exciting year for Leafs fans and it's almost over. Who knows what will happen in the next couple of weeks and what kind of performances these rookies have in the playoffs, should the Leafs make it?