This is a weekly column that aims to be your one-stop shop for all the notable Anaheim Ducks news that occurred over the course of a given week. Rather than just regurgitate facts and figures (although, I'll do a bit of that, too), I'll attempt to offer insight and analysis, especially as it pertains to various subject areas like prospect development, team chemistry, and what it all means going forward. Enjoy!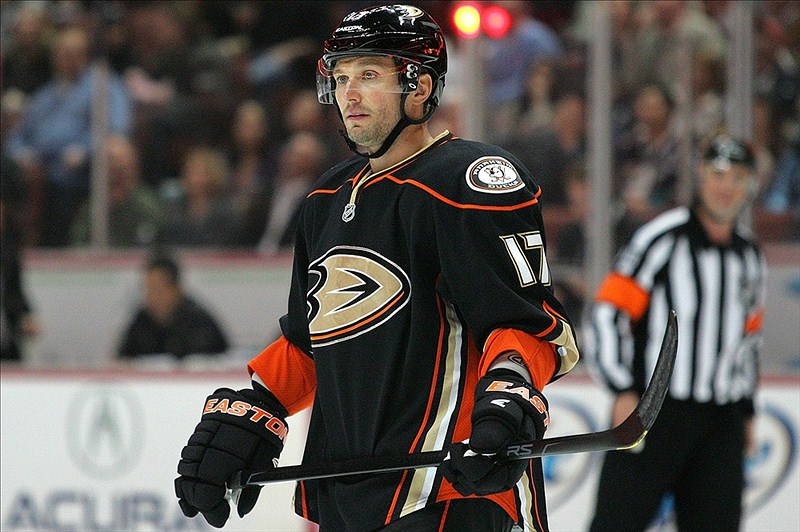 The Week That Was: Anaheim Ducks News (July 17th – 23rd)
Hey, did you hear that the Philadelphia Flyers signed stud RFA defenseman Shea Weber to a massive 14-year, $110M offer sheet that includes $52M in bonuses to be paid out over the first four years of the contract? While this may not be quite the caliber of "gutless" move carried out as "an act of desperation for a general manager who is fighting to keep his job," that Ducks and Oilers fans fondly remember circa 2007, it is controversial (especially with Flyers owner Ed Snider taking an active part in the CBA negotiations that aim to eliminate precisely these kinds of contracts). Although the Weber offer sheet will almost surely not be settled with a good, old fashioned barn fight, the signing sure did kick start the slumbering NHL news cycle, and for that, hockey fans everywhere (Nashville faithful notwithstanding) are thankful.
Oh, and this one almost slipped through the cracks, but the Columbus Blue Jackets and New York Rangers just a few hours ago made a minor "hockey" deal…
The Flyers and Rangers aren't the only teams making news, however. This week, the Ducks signed an effective grinder and found out that Lubomir Visnovsky may not be headed to the Islanders after all. Read on, and all will be revealed…
Ducks Sign Daniel Winnik to Two-Year Deal
On July 20th, the Anaheim Ducks announced the signing of veteran depth forward Daniel Winnik to a two-year deal worth $3.6M. Winnik last played with with the San Jose Sharks for a 21-game stint after being traded from Colorado along with T.J. Galiardi for Jamie McGinn and prospects  Mike Connolly and Michael Sgarbossa. He was originally drafted by Phoenix in the 9th round (265th overall) of the 2004 NHL Entry Draft. Winnik spent six seasons in the Phoenix organization, splitting time between the parent club and their AHL Affiliate, the San Antonio Rampage.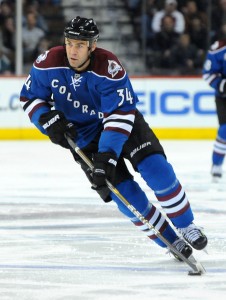 The former University of New Hampshire standout has played in 366 NHL games and has scored 37 goals and 64 assists, for 101 career points. He has twice reached the 25 point plateau at the NHL level, once with Phoenix in 2007-08 (11g, 15a) and once with Colorado in 2010-11 (11g, 15a). While this would be a welcome contribution from Winnik, his offensive abilities aren't why the Ducks signed him. Winnik is a defensively responsible forward who started his career at center, but has played all three forward positions, and figures to become a key part of Anaheim's penalty kill going forward.
Bob Murray's pithy scouting report on Winnik reads thusly: "Smart, reliable with good size. Real good penalty killer."
It may not be the sexiest signing, but in Winnik the Ducks have acquired the kind of glue player that teams need to win. For his part, Winnik had this to say: "You have some older guys. I don't know if you can count [Corey] Perry and [Ryan] Getzlaf as older, but they are two of the top players in the league for the last four or five years, since they came in the league. They have a great goalie in [Jonas] Hiller. It's a good mix of talent and ruggedness throughout the lineup."
The Ducks would likely look to pencil Winnik in somewhere on the 3rd line, which should allow for some competition amongst players like Nick Bonino, Matt Beleskey, and Devante Smith-Pelly (with whom Winnik has apparently been working out with in Toronto this off-season).
Lubomir Visnovsky Files Grievance With NHLPA
The biggest news of the day as far as the Ducks are concerned comes from a player they thought they had traded at this year's draft, although, as it turns out, maybe not.
As Newsday's Arthur Staple first reported this morning:
Lubomir Visnovsky has filed a grievance through the NHLPA to void his trade to #Isles, claiming his no-trade clause is still valid.

— Arthur Staple (@StapeAthletic) July 23, 2012
This, after some initial speculation from Visnovsky himself immediately following the trade, that he may look into the KHL instead of reporting to Long Island. Staple was on the scene again, that time getting the following from Visnovsky:
Just got off the phone w/ #Isles D Lubomir Visnovsky. Ready to come to camp and play. "This is my first choice, to play for the Islanders."

— Arthur Staple (@StapeAthletic) June 24, 2012
What is interesting to note though, is while the NHLPA has confirmed that a grievance has been filed, apparently Visnovsky initially filed it on June 30th, six days after telling Staple that playing for the Islanders was his first choice.
The grievance will be settled via arbitration. Again, from Staple:
#Ducks will oppose in arbitration, no date set. If Visnovsky wins, he's Ducks property again: if ANA wins, trade to #Isles stands.

— Arthur Staple (@StapeAthletic) July 23, 2012
This is a very interesting case, and one that, however it is resolved, will likely prove to be embarrassing for the losing party. For as much as it's difficult to imagine a General Manager "forgetting" that a player had a No Trade Clause, it's equally confounding to imagine a scenario by which Visnovsky and his agent (a) didn't immediately raise a concern following the trade, or (b) have mistakenly claimed that said NTC was still in effect at the time of the deal. Mistakes happen, but this Visnovsky-Ducks-Islanders trade triangle seems especially murky.
With a sect of Anaheim fans more or less already at the castle gates with pitchforks in hand, demanding Bob Murray's termination, should it come to be revealed that Murray did indeed flub this trade, the resultant black mark would look especially nasty on Murray's record.
If Visnovsky does win his arbitration hearing and finds himself back in Anaheim, it's hard to imagine a scenario by which he'll start the season with the Ducks, what with Anaheim having already signed Sheldon Souray to essentially fill Visnovsky's shoes. The question will become, which ten teams are on his trade-approved list?