It has been three days since the clock struck zero at T-Mobile Arena. While the Washington Capitals' players have been making appearances throughout Washington, D.C. with the Stanley Cup, the Vegas Golden Knights have cleaned out their lockers, disappointed about the end to their season.
"It's the worst feeling ever," Golden Knights defenseman Deryk Engelland said. "You never want to lose any game, but at this point it's awful."
"It's difficult to come up short," Alex Tuch said after Game 5, fighting back his emotions. "I had the time of my life, but it wouldn't be the same without this group of guys."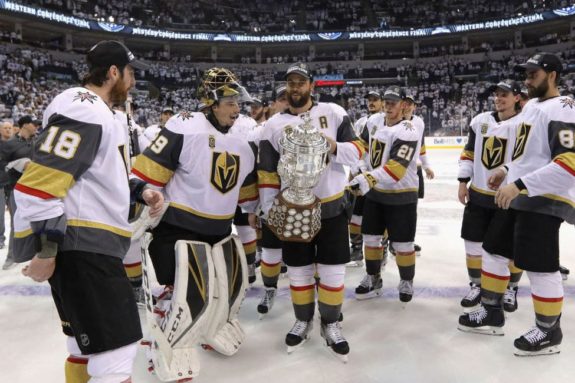 Despite ending the season with no hardware, the Knights franchise is optimistic about the future. Starting the season with 500-1 odds as an inaugural team and then making it to the Stanley Cup Final, there are a lot of positives to take away from this historic run.
With any team that loses in the playoffs, questions loom as they prepare for the long offseason. Let's take a closer look at Vegas's agenda heading into the offseason.
Golden Knights Unlikely to Keep Both UFAs
Golden Knights general manager George McPhee has said from the start that he will not rush the process to build this rookie franchise into a successful team. For many expansion teams, it normally takes around six years to become a contender.
While the building process has accelerated dramatically, don't expect the Knights to be trading away key members of their core, as they want to prepare for a sustainable future.
The first order of business is to determine the futures of forwards James Neal and David Perron, who are both set to be unrestricted free agents on July 1. With only one goal and eight assists in 15 playoff games, and a healthy scratch in Game 4 of the Stanley Cup Final, don't expect Perron to be re-signed over the offseason.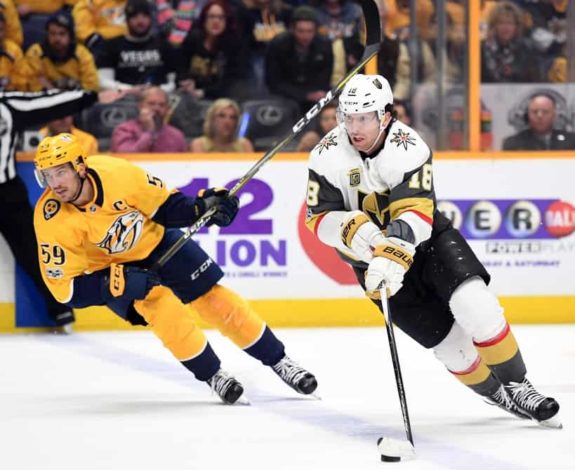 While many expected Neal to be traded at the deadline, he ended up having a fantastic season, finishing with 25 goals and 19 assists in 71 games played. Given the need for some veteran leadership, don't be surprised if the Knights re-sign the experienced forward to provide depth on offense.
Tough Negotiations Upcoming With RFAs
Where the offseason will become more fascinating for the Knights is how they approach their restricted free agents, which include Shea Theodore, Colin Miller, and William Karlsson.
Colin Miller is a 6-foot-1 defenseman who moves the puck well and has a terrific shot from the point. He is the anchor on a power play unit, which was 12th in the league this past season, so it would not be a surprise if Miller were resigned.
Shea Theodore is another key power play defenseman who most likely will be re-signed. Despite his costly turnover in Game 3 that led to a Devante-Smith Pelly goal, the young defenseman has tremendous upside with his speed and puck-moving ability. The Knights need defensive depth, and if Theodore gets more physical and limits his turnovers, he will be a key asset for this team.
William Karlsson needs to be brought back, but the negotiation may be lengthy. This past season, Karlsson was one of eight players to score 40-plus goals.
GM McPhee landed on an economic goldmine with the forward, as he was only making $1 million last season. He also had one of the most efficient scoring seasons in the past two decades, generating 43 goals on 23.4 percent of his shots.
What the market value of Karlsson is compared to how much the Knights are willing to pay for the star forward may not be aligned. Karlsson also has arbitration rights, meaning that if he and the team cannot agree on a contract, he has the right to bring in an arbitrator that will set the amount he will make next season.
Even if he does not reach the 40-goal peak, the Knights need players that can score, and they do not want to give up a forward that has the potential to average 20-30 goals per season.
Thank you to the people of Las Vegas for all the support, amazing year! Believe it baby, Vegas is hockey! 🖤💛

— William Karlsson (@WKarlsson71) June 8, 2018
Is There a Move to Be Made for a Top Defenseman?
It is clear that the Vegas defense was a letdown in those four losses to the Capitals. From turnovers that led to odd-man rushes to not taking care of the puck in their own zone, the Knights may have their sights on a top defenseman.
With tons of cap room available and owning two first-round and six second-round picks, this team has the opportunity to make a splash by acquiring a superstar player.
Ottawa Senators defenseman Erik Karlsson has one year left on his contract. The Sens are in need of prospects to rebuild their team. Perhaps we may see McPhee reach out to Ottawa GM Pierre Dorion on a potential deal to be made for the league's best blueliner.
The Verdict: Nothing to Worry About in the Desert
When taking a step back and looking at the big picture, there is nothing but excitement and positivity for these Golden Knights.
They have a young core of forwards and defensemen that are going to improve with age and experience. The first line of Karlsson, Reilly Smith and Jonathan Marchessault had 213 points in the regular season, with 58 in the postseason.
They still have veteran goalie Marc-Andre Fleury, who says he wants to finish his career in Vegas. He had 29 wins this past season with a 2.24 GAA and .927 SV%, making him one of the best goaltenders in the league.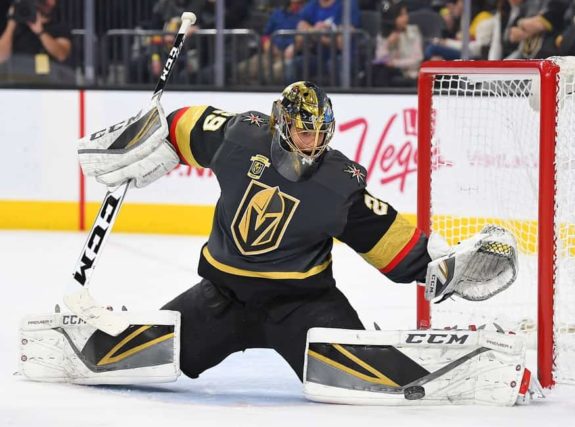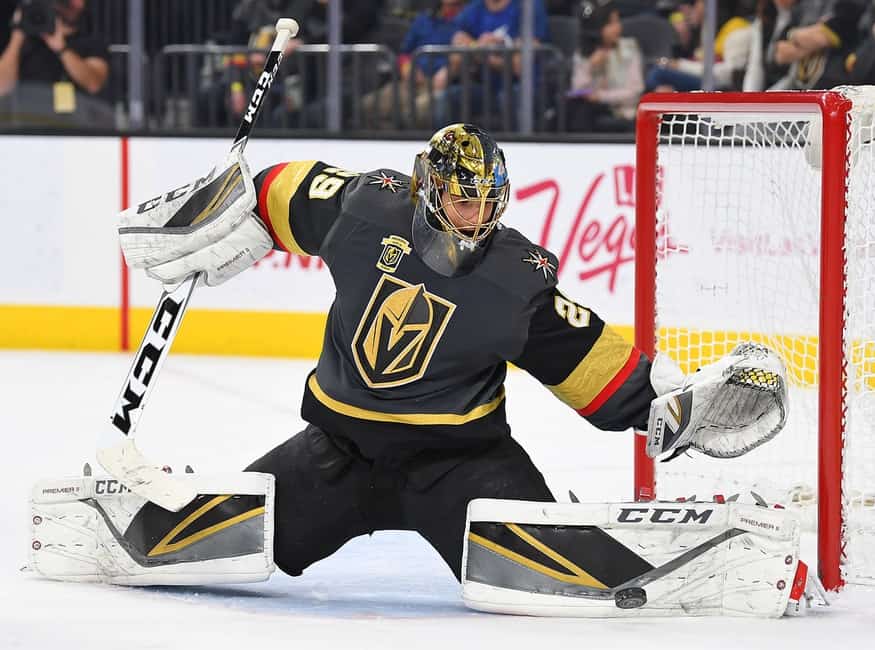 But hockey is a business and the Knights did not come away winning the Stanley Cup. So expect changes to be made.
"This team, not everyone will be back," McPhee said. "We've all learned lessons over the years. You examine what happens in the salary cap world. You have to be smart about what you do and the contracts you're handing out."
The Golden Knights are no longer going to be underdogs. Ranked No. 4 in the 2019 Stanley Cup odds at 10-1, expect the rest of the league to try and take this team down.
"I think it's about everyone taking that step forward," stated rookie forward Alex Tuch. "We had a pretty successful year, but there were times there was a little doubt. I think we have to get rid of that doubt. Confidence is key."