To clinch consecutive playoff berths for the first time since 2008-09 and 2009-10, the New Jersey Devils will need to find more offense. Taylor Hall had the best season of his career, but the secondary scoring behind him was limited. After his 94 points, the Devils' next leading scorers were Nico Hischier (52 points) and Kyle Palmieri (44 points). While they may not be looking to spend big, the team has plenty of money to find some offense. Here are some unrestricted free agent forwards they could target on July 1.
John Tavares
Tavares is the best available free agent in this year's class. Over the last three seasons, he's averaged 76 points per 82 games. At five-on-five, he's averaged 2.04 points per 60 minutes (P/60) and has totaled 26 goals and 41 assists on the power play.
Tavares also has a knack for generating shots. Since 2015-16, he's averaged 3.2 shots on goal a game and led the Islanders with 858 individual shot attempts. With Tavares on the ice, the Islanders had a Corsi (CF%) of 50.9% and a relative Corsi (Rel CF%) of 3.9%. He drives play, which is something the Devils lack aside from Hall.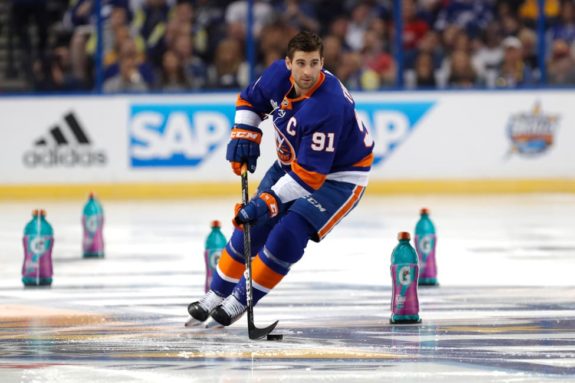 There's no doubt Tavares gives the Devils much-needed offense. It's not often a player of his caliber is available. However, based on Ray Shero's recent comments, I don't expect the Devils to sign him. Tavares may be looking at an AAV north of $10 million. He's worth that kind of money, but they have to re-sign key players (like Hall and Hischier) within a year or two. Because of those reasons, they may look to more affordable options.
Related: Devils Should Avoid Carlson Sweepstakes
James Neal
Neal has been a consistent scorer throughout his career. Since entering the NHL in 2008-09, he has scored 20 goals or more in every season. Over the last three seasons, he's averaged 29 goals per 82 games and 1.69 P/60 at five-on-five. He'd help give the Devils secondary scoring, but there are some concerns.
In each of the last three seasons, his expected goals (xGF%) has declined — from 54.7% to 52.2% to 47.5%. His CF% also dropped in each of those seasons. Considering he will be 31 years old by the start of next season, that's a trend that raises some red flags.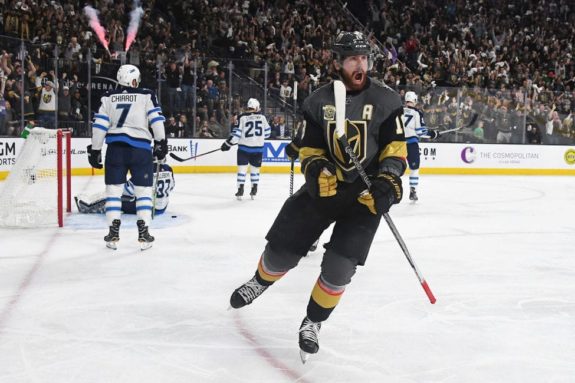 If the Devils are OK with a short-term deal for Neal, he could be a fit. He's still a solid player and scores at a steady rate. However, his age and declining numbers at five-on-five make any long-term contract a risk. If that's what he's looking for, it's best they stay clear of him.
Rick Nash
Nash is an intriguing option for the Devils. His production isn't considerably different from Neal's. He's scored at least 20 goals in five of the last six seasons. Over the last three seasons, he's scored 59 goals in 198 games, which comes out to a 24 goal average over 82 games. He's also scored at a rate of 1.73 P/60, which is just .04 different from Neal.
Where Nash differs from Neal is in his results at five-on-five. His xGF% has increased in each of the last three seasons — from 46.3% to 48.3% to 53.1%. He also has a positive Rel xGF% and Rel CF%. Those are trends you like to see from someone who is expected to score.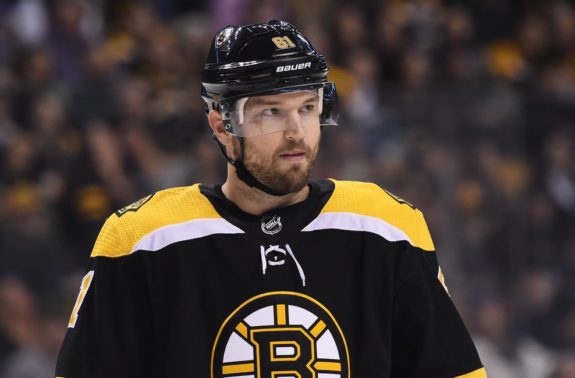 At 34-years old, it's highly unlikely Nash receives a long-term contract. Hockey Graphs' Matt Cane has him projected for a one-year deal with an AAV of $4.6 million. His production may not be what it once was, but he's still a useful player and will provide secondary scoring. On a deal like Cane's projection, the Devils would be wise to do their due diligence.
Related: Devils Free Agency: Don't Expect Spending Spree
James van Riemsdyk
Van Riemsdyk has spent the better part of his career with the Toronto Maple Leafs. During that time, he's consistently been one of their top scorers, even as they've added forwards like Auston Matthews and William Nylander. He finished this season with 54 points and a career-high 36 goals in 81 games.
Van Riemsdyk's also had a significant positive impact at five-on-five. Over the last three seasons, he has an xGF% of 53.6% and a Rel xGF% of 3.3% to go with a CF% of 53.2% and a Rel CF% of 4.4% He's also scored at a rate of 2.04 P/60. Those are among some of the best numbers on the Maple Leafs.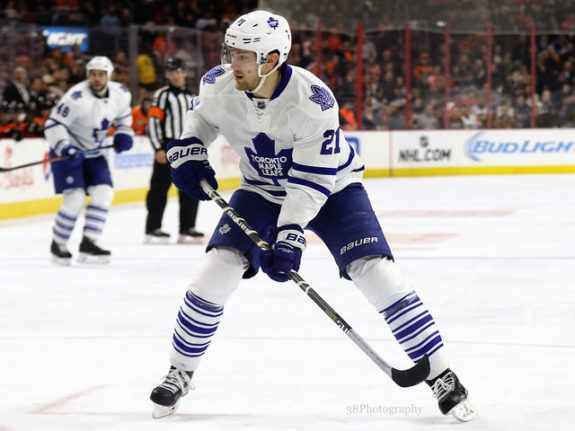 The key for a match between van Riemsdyk and the Devils will be finding the right term. At 29 years old, it'd be a mistake for them to go beyond four years. Looking at Matt Cane's projections, once again, a three to four-year deal would have van Riemsdyk with an AAV between $5.3-5.8 million.
With the Devils cap space, that's a workable contract that would not be too damaging down the road. If both sides can agree on something similar, he'd be a worthy addition to a team in need of another scoring threat.
Tyler Bozak
If the Devils are looking for help down the middle at an affordable cost, Bozak is an option. After a career-high 55 points in 2016-17, he finished this season with 43. Some poor shooting luck played a role in his lower point totals. For his career, he's a 13.8% shooter but shot just 7.1% with 154 shots on goal. That makes him a good candidate for a bounce back in 2018-19.
At five-on-five, Bozak has posted the best numbers of his career over the last three seasons. He has a CF% of 51.6% and a positive Rel CF%. The Leafs have also been expected to score more with him on the ice. His production has been steady with him averaging 1.84 P/60.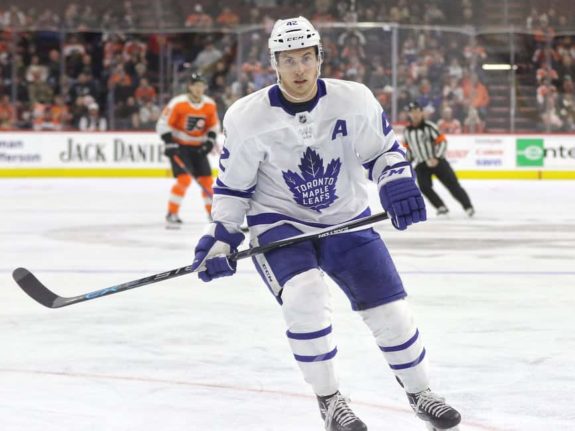 After Hischier, no Devils center finished with more than 30 points in 2017-18. Pavel Zacha hasn't produced at the levels expected of him and needs to step up in 2018-19. If the Devils don't believe he can, that's where Bozak can help. He's averaged 50 points per 82 games since 2015-16. He's not a long-term solution but would give them depth down the middle on a short-term deal.
Related: Top 40 Free Agents of 2018
Thomas Vanek
Since 2013-14, Vanek has played for eight different NHL teams. Although he's bounced around, he's put up points at a high level. After being acquired by the Columbus Blue Jackets at the trade deadline, he totaled 15 points in his final 19 games. For the season, he finished with 24 goals and 56 points.
Vanek's production was no fluke. Since 2015-16, he's averaged 2.17 P/60 at five-on-five. That's the same as Alex Ovechkin and better than Patrik Laine, Phil Kessel, and Ryan Getzlaf. Vanek would also be a valuable addition to the power play, where he has 42 points over the last three seasons.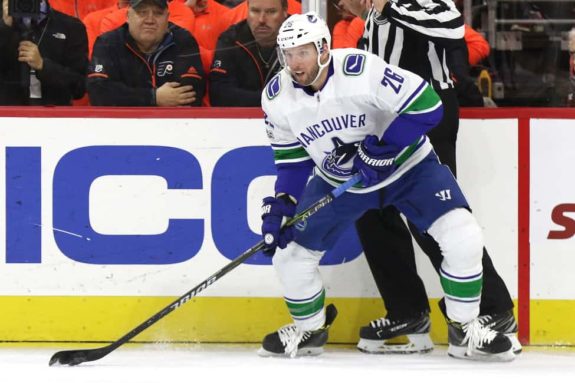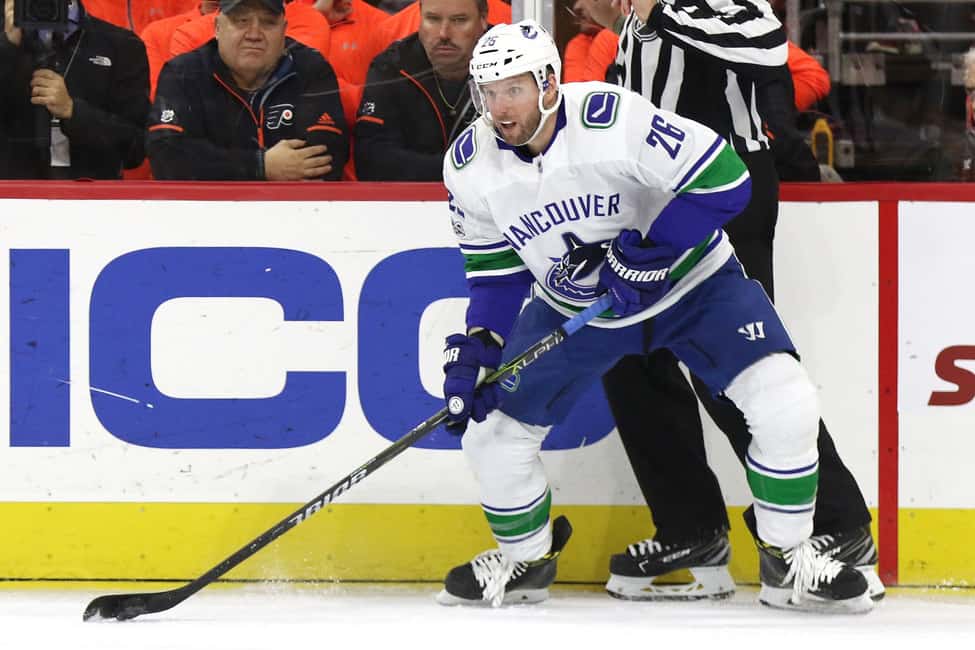 While Vanek has scored at a high rate, his underlying numbers are underwhelming. He's had a negative impact on CF% and xGF% for the five teams he played for since 2015-16. He's not a great defensive forward and has to be in strictly offensive situations to succeed.
Even with the defensive concerns, he should be of interest to the Devils. Aside from Kyle Palmieri, they lack a second scoring threat at right-wing, and that's what Vanek provides. His last two contracts were each for one year and worth less than $3 million. He'd only be a stop gap, but if that's what it takes to sign him, he'd be a good value pickup.
*     *     *
Advanced stats from Corsica Hockey