Over the next few weeks, Ray Shero and the New Jersey Devils' front office will have plenty of work to sort through. The NHL Entry Draft is about two weeks away, while free agency begins just a little over a week after that. They surpassed almost everyone's expectations this season and will hope to return the postseason in 2018-19.
They have some needs to address in order to take a step forward next season. Even though free agency provides them with that opportunity, don't expect the Devils to go on a summer spending spree once the market opens.
All About Ray Shero's Approach
Why won't the Devils be spending a ton of money this season? Mainly, it has to do with Shero's approach to free agency. They have roughly $20 million in cap space and could have a bit more depending on how much the cap rises. As he told The Hockey News', Matt Larkin, on May 31:
"Just speaking for myself, there's a certain price you'll pay. The cap could go up, and that could be very beneficial for some teams. It's been a great thing for teams to remain competitive and be competitive, but at the same time, just because the cap goes up doesn't mean everybody's revenue has gone up, and they're going to spend that. Historically, is one player going to make that difference? I can think of one off the top of my head, one free agent signing that has really paid off (in the cap era), and that's Zdeno Chara. How many others can you name?"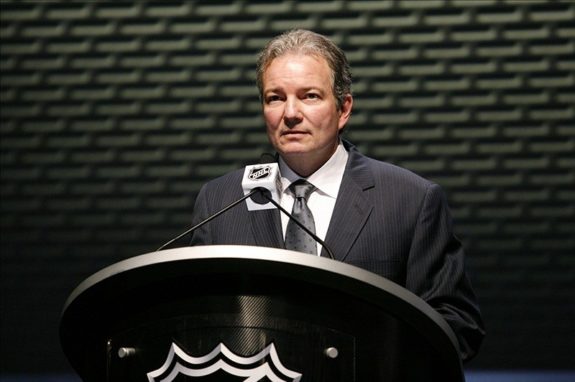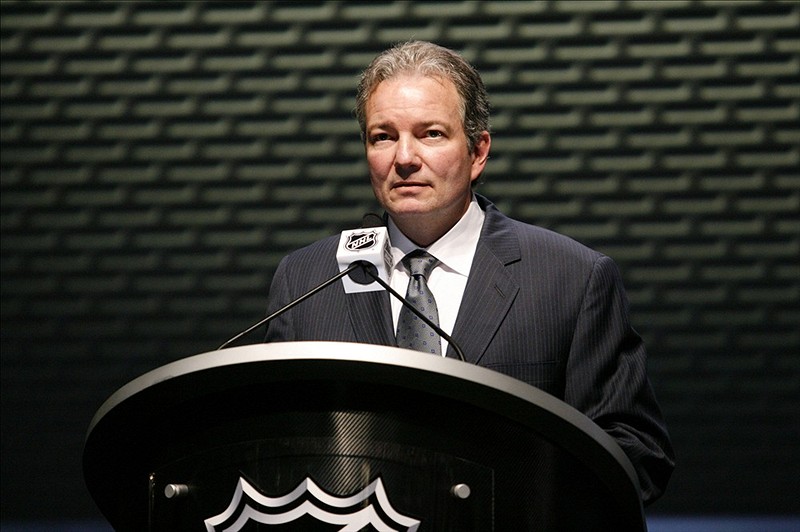 That doesn't mean Shero won't sign a player or two when free agency begins but he doesn't sound like someone who's ready to give out blank checks to anyone in this year's free agent class. The Devils aren't necessarily out of the running for John Tavares or John Carlson (if they become free agents). However, if you were expecting the Devils to sign one of them, then you might want to temper expectations just a bit.
Related: Tavares and Devils a Perfect Match
Devils Core Due for Extensions Soon
Another reason why the Devils may not spend big this summer is that they'll need to pay a few players in the near future. While none of their key players are unrestricted free agents this offseason, they will be and sooner than you may realize.
"There were a lot of positives from last season but there's always going to be change to your roster whether you win the Stanley Cup or not," Shero told Mike G. Morreale of NHL.com. "We obviously want to be in position to sign Taylor Hall a year from now and that contract would kick in (2020-21), the same season Hischier becomes a restricted free agent. So we have to be careful what we're doing beyond two years."
Hall has a cap hit of $6 million and I think it's safe to say he will receive a significant raise next time around. Hischier will also be coming off his entry-level deal. If all goes well in the next two seasons, he should also be get a nice raise from his current $925k cap hit.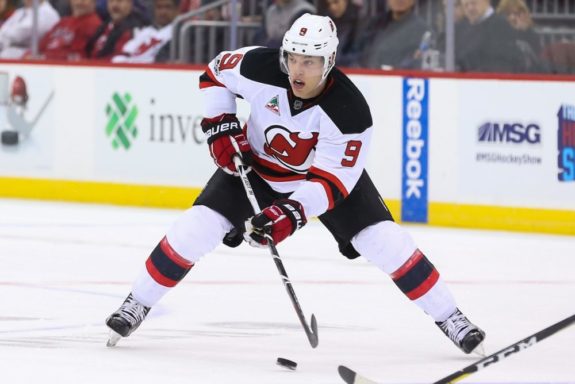 Another core player that the Devils will most likely want to retain is Sami Vatanen. Like Hall, he is eligible for an extension anytime after July 1, 2019. He may not get as significant a raise as Hall and Hischier, but if the Devils want to keep him around, they'll likely have to pay him close to his current $4.875 million cap hit.
Hall, Vatanen, and Hischier aren't the only core players due for new deals. Marcus Johansson will become an unrestricted free agent next summer. Assuming he can stay healthy next season and produce at the rate he did with the Washington Capitals, the Devils will likely want to bring him back too.
If the team wants to sustain its success for more than just this year, the summer will be crucial. They'll want to make improvements but they can't overspend and risk not being able to re-sign some of their core players when the time comes.
Related: Devils Should Avoid John Carlson Sweepstakes
For Devils, Trade Route Is an Option
If the organization isn't going to spend big in free agency then looking at improvements via trade is an option. That, however, means giving up assets. The Devils have a solid group of prospects but which ones they're willing to move remains a question.
As for using draft picks as trade bait, the Devils own the 17th overall pick in this year's entry draft but don't have a second or third-round pick. Shero stated he was open to trading down from 17th if it meant recouping some assets. At the very worst, any additional picks will help deepen the team's prospect pool and give them more ammo to make trades down the road.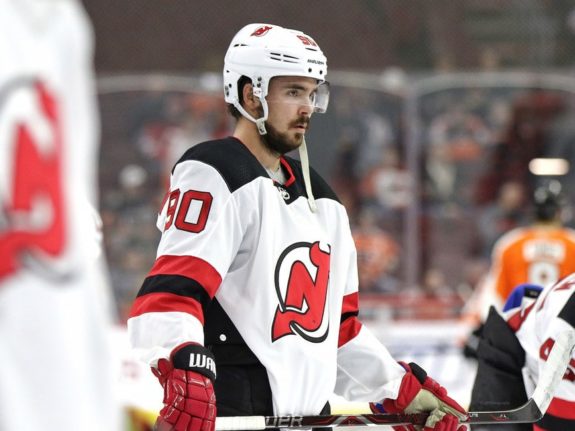 If they're able to get more picks or prospects, Shero has shown the ability to make the most of his trades. Last summer, he was able to acquire Johansson from the cap-strapped Capitals for just a second and third-round pick.
There are a few teams that are tight on the cap this offseason. If the opportunity arises, don't be surprised if another Johansson-type deal comes the Devils' way.