The Vegas Golden Knights and defenseman Brayden McNabb have come to terms on a four-year contract extension worth $10 million, the team announced Wednesday. The deal comes with an annual cap hit of $2.5 million per season and will keep the 26-year-old (soon to be 27-year-old) locked up until he's 31 years old.
NEWS: The Golden Knights have signed defenseman Brayden McNabb to a four-year contract.

More: https://t.co/QcvpoHxeIr pic.twitter.com/iaVn5K6A0e

— Vegas Golden Knights (@GoldenKnights) November 29, 2017
McNabb was selected by the Golden Knights during the Expansion Draft in June and has been an absolute force for his new team ever since. While he may not be a threat on the offensive side of the puck, scoring only two assists in 20 games, it's impossible to not acknowledge the shutdown nature of McNabb when watching him on the ice.
Recording 56 shots and 52 blocks on the season already, the 6-foot-4, 212-pound blue-liner has proven to be an essential part of the Golden Knights' game plan each night as they've had a very strong inaugural season. He's also one of only six players in the NHL this season who has recorded over 50 blocked shots and 50 hits. Playing on the team's top pairing in Vegas, McNabb has made his presence known in just about every game he's played, averaging 19:30 minutes of ice time per game (up from his career-high of 18:49) and essentially blocking as many shots this season (52) in 20 games as he did last season (54) with the Kings in 49 games.
McNabb's Contract is a Bargain for Vegas
It's rare to see a defenseman like McNabb settle for only $2.5 million per season. For starters, he's playing top line minutes in Vegas. On a team stacked to the brim with defensemen acquired from the Expansion Draft, trades and otherwise, McNabb's ability to hold onto such an important role could have given him major leverage during the free agency process.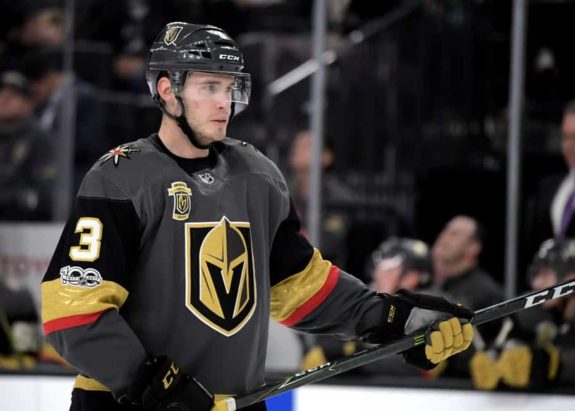 On top of that, he's about to be 27-years-old and likely could have fetched a higher total on the open market in July. Teams may be wary to sign a 31-year-old to a long-term deal, so this would have been his one opportunity to sign a large deal. He may not find his name in stars of the week lists, but he's so consistent that he always gives his team a chance to come out on top.
To be fair, and as already previously mentioned, McNabb's offense is not where it needs to be to qualify him as a legitimate top defenseman in the NHL. What he lacks in offense, he more than makes up for in his various strengths on the ice. Despite this, holding out for a larger contract and eventually having to settle for less due to his offensive ineptitudes could have hurt him in the long-term.
Offensive Struggles Aren't the End of the World
In his career, McNabb has scored only seven goals and 52 points in 258 games – a far-cry from his ability to produce offense from his days with the Kootenay Ice of the WHL. To McNabb's credit, he increased his goal totals from 10 to 17 and finally to 22 in his final three years in the WHL. Points wise, McNabb also saw his totals increase from 36 to 57 to 72 before finally making the jump to the NHL, splitting time between the NHL and AHL with Buffalo and Rochester respectively in 2011-12.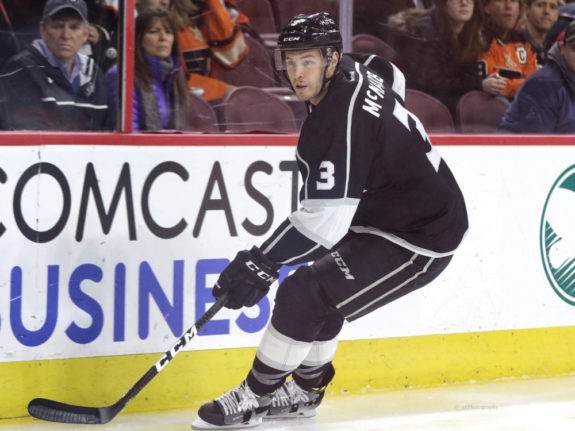 Unfortunately, his career-high in points at the NHL level is 24 which came in 2014-15 as a member of the Kings. Given how solid his defensive play is and how his team performs better with him on the ice than off of it, however, the offense isn't quite such a necessity.
While he probably could have found himself a heftier offer in free agency, signing his new deal now also takes off a lot of the stress from McNabb for the remainder of this season. It's hard to imagine players not knowing where they or their families will end up the following season while maintaining absolute focus on the current season. Even if its only subtle reminders every now and again, having an impending free agency status hanging over a players head is never easy. McNabb and the Golden Knights took care of this early and made sure the defenseman would be content moving forward.