College free-agent Jimmy Vesey has finally decided about his future and is going to wear a 'Broadway Blue Shirt' with the New York Rangers for at least the next two NHL campaigns. The Pittsburgh Penguins made a push, including captain Sidney Crosby, in their attempt to get Vesey to sign with the reigning Stanley Cup champions. Vesey had other things in mind.
Pens Remain on Top in the Division
Does this signing push the Rangers ahead in the division? It clearly doesn't. First, the Rangers despite having a lot of turnover during the off-season have only added ex-Penguin Adam Clendening to bolster their struggling defense. The first round playoff series against Pittsburgh this year stands as evidence for their need. With Ryan McDonagh not on top of his game, the Rangers had no answer for the speedy Penguins. The series ended in five games and star goaltender Henrik Lundqvist experienced his statistically worst post-season ever.
Adding Vesey is a good move to enrich the Rangers' prospect pool. It gives them more competition among their young forwards and puts a little more pressure on guys like J.T. Miller, Kevin Hayes and Chris Kreider. The Rangers, however, remain a team on the decline because their defense can simply not keep up with the quality they have up front. They should, however, still be able to reach the playoffs as the Metropolitan Division's number three or grab one of the Wild Card spots.
With things the way they are, there is no reason for the Washington Capitals or Pittsburgh Penguins to be worried about the Rangers, even after their Vesey signing. The defensive holes remain and besides McDonagh and Clendening, there's just not enough puck-moving talent on the Blue Shirts' blue line to compete for a division title.
Vesey Loss No Big Deal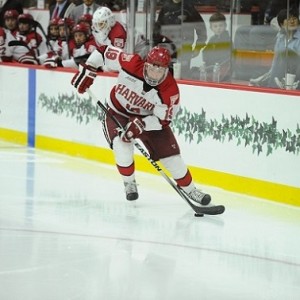 There are questions facing the Penguins going into the next season, even though the Cup winning roster remains largely intact. Can Derrick Pouliot finally complete his development into a full-time NHL player? How will the Penguins handle injuries to their defensive corps, which is not very deep after Ben Lovejoy's departure? Will the Pens' young forwards experience a frequently observed sophomore slump or can they continue contributing to the team?
I have my reasonable doubts when it comes to Pouliot. I'm optimistic about the team's resilience in regards to injuries, though. Jim Rutherford acquired Swedish pro-defenseman Niklas Bengtsson from Frölunda Gothenburg. Niclas Andrésen is another potential suitor with professional experience who should be able to fill a temporary void to the management's liking. Should Pouliot disappoint his coaching staff in training camp again, I believe that Bengtsson is able to make the Penguins' opening-night roster. He is a smooth-skating defenseman who can break out of his own zone with the puck. His passing is also above average, which only benefits the style Mike Sullivan likes to play.
Up front, I believe that the Penguins shouldn't be too worried about their young players. Even if they might suffer a decline in scoring until they've figured out other ways to give opposing defenders headaches again, they have very specific attributes which can't be taken away. Take Bryan Rust, for example. His speed will still be a factor and he'll keep pressing defensemen away from the blue line which creates room for everyone else.
Conor Sheary's exceptional board-skills, grit, puck control and hand-eye coordination won't go away just like that, either. Tom Kühnhackl can still kill penalties and will continue to learn from veteran Matt Cullen, whom the Pens brought back by re-signing him for another year last week. Scott Wilson is still the most talented prospect among the Pens' young guns, and provided he enjoys good health, should also make an even bigger impact this season.
Bottom Line
Signing Vesey might have instantly added to that pool, but the Pens still have promising talent in Wilkes-Barre/Scranton. Dominik Simon and the newly acquired free-agent Thomas Di Pauli might be a little removed from NHL duty but they assure the Penguins of a sustainable amount of talented youth within their organization. Vesey would have also presented competition to the Pens' new blood, and while coaches love to have that within a team, it can also affect a young player's confidence if he doesn't feel the coach's trust anymore.
Congratulations to the New York Rangers for being able to persuade Vesey to sign with them. The Penguins will be happy to prove his decision wrong in many divisional contests this season, I'm sure.
Hi, I'm a 27-year-old hockey maniac from Switzerland who's studying Communication with a major in journalism at Zurich's college of applied sciences. When I'm not busy learning about the game or from books, I like cooking, watching films and going out or jamming with friends in my little home-studio.