Can't wait for some hockey teams to draft? Good news! You have come to the right place. The Ontario Hockey League draft is holding their priority selection.
Officially, the draft will get underway Saturday morning at 9am. On Friday, the Guelph Storm kicked off the draft by announcing and introducing their choice for the first overall pick, defenseman Ryan Merkley. Although the Storm need help up front, especially at center, Merkley is a solid choice.
Merkley won player of the year in the Greater Toronto Hockey League after leading his team, the Toronto Jr. Canadiens in scoring. He had 44 points in 33 games. He is a high-upside offensive defenseman who separated himself from everyone as the draft approached.
@iancmclaren yup, real high end offensive talent, great skater

— Jeff Marek (@JeffMarek) April 8, 2016
The talk leading up to the draft was which defenseman between Merkley and Bode Wilde would go first. Wilde is more of your prototypical all-around defenseman. However, he has committed to Harvard, so taking him is somewhat risky, unless you know they'd report.
What Else Should We Watch For?
The Flint Firebirds situation has been well documented. Recently, OHL commissioner David Branch handed down stiff punishment to owner Rolf Nilsen, which included Flint losing the third-overall pick in this draft.
Prior to the announcement, the Firebirds had two top-five picks. Besides holding the third-overall pick, they got the fifth-overall pick as compensation for Ryan McLeod not reporting to the team after last season's draft. Now the question was, what is the new draft order after Flint lost their pick?
Statement by #OHL Commissioner David Branch concerning Flint Firebirds investigation. READ: https://t.co/UKf9Ov9Q9K pic.twitter.com/qEr2TL4oKp

— OntarioHockeyLeague (@OHLHockey) April 6, 2016
The original top two, Guelph and Sudbury, kept their place. The Hamilton Bulldogs were originally scheduled fourth, but now own the third pick. Flint was fifth, and they will pick fifth with their compensatory pick, per a league source. The question was if the compensatory pick went fifth no matter what, or if the pick went up like the others. Saginaw will pick fourth.
So Flint still has the fifth pick. But the story here is if their pick will report. Various reports have said that parents and agents have advised that if Flint drafts their son, they won't report. Talk about a rough situation for a team trying to get things in order. We'll see who they draft and what happens in the aftermath.
Who Else Could Go In Round One?
A couple of other interesting names to watch near the top of the draft are Merkley's teammate Kirill Nizhnikov and forward Blade Jenkins. Many thought Guelph would take Nizhnikov given their need up front.
Nizhnikov is one of the most dynamic playmakers available in the draft. His sense and creativity are off the charts. Every time he has the puck, something usually happens. He is a liability on defense. If that part of the game rounds into form, he could end up the best player in this draft class overall.
Jenkins is another high-end offensive player who some have considered the best in this draft. He sees the ice very well and lets the game come to him. He's a better all-around player, but comes with a risk. He has committed to the University of Michigan. Would a team like Saginaw take a chance on him coming over? His skill is tantalizing enough to consider despite his college commitment.
If it wasn't for the @OHLHockey draft I wouldn't be where I am. Doesn't matter what round you go or if you're American, it's an opportunity.

— GSparks39* (@GSparks40) April 8, 2016
There are many players available. With 20 teams drafting in 15 rounds, over 300 players will hear their name called. Want to see everyone who is eligible for the draft? Click here to view the OHL draft guide, which includes scouting reports for the top prospects.
Players like John Tavares, Steven Stamkos, Aaron Ekblad, Connor McDavid, and many others have heard their name called first in this draft. A good majority of NHL players have also heard their name called at the OHL draft. The future starts now. Good luck to all those involved.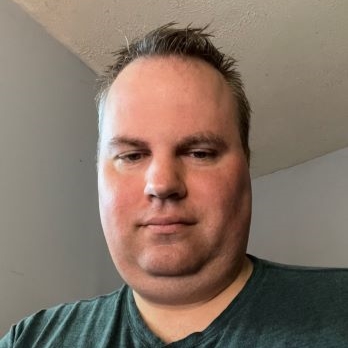 I am a fully credentialed writer who covers the Columbus Blue Jackets, Cleveland Monsters and Erie Otters as well as the Ontario Hockey League and NHL Draft. The 2021-22 season will mark eight seasons with the Hockey Writers. I am also the site's Credentials Manager.