Trade Deadline Comes Early
It's that time of year again. That special time of year when teams make their final push for the playoffs or wave the white flag and admit defeat until next season as we all excitedly wait for the next juicy nugget to come across our Twitter feed. All to often in recent memory, the Panthers have been one of those teams waiving that white flag. Not this year. After yesterday's big news of the Panthers trading for Jaromir Jagr, Dale Tallon and the Panthers have shown that they're not going to go down without a fight.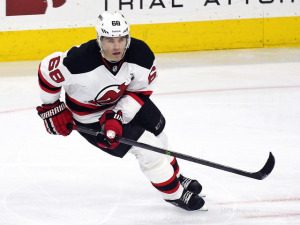 First, let's get the obvious out of the way. This is a big trade mostly due to name recognition. Jagr is obviously not the same player that won 5 scoring titles and now sits 5th on the all-time scoring list, but hey, who is at 43? With that being said, he is still a player that is capable of coming in and contributing some offense to a team that desperately needs all they can get.
Nick Bjugstad currently leads the team in scoring with 36 points (21G – 15A), while old man Jagr isn't too far off with 29 points (11G – 18A). The more troubling sign for the Panthers is that 19-year-old ROOKIE DEFENSEMAN, Aaron Ekblad is now 3rd on the team with 32 points (9G – 23A). You read that right. Even if Jagr stays at his current pace, it will be a welcome addition to a team that is 25th in offense and an even more abysmal 28th on the power play. Despite all that, the Panthers are only 2 points out of the wild card.
What's Next?
Usually the trade deadline brings a flurry of deals right up until the 3:00 deadline, and that still may happen this year even though it seems like teams have started all of their shenanigans a little early this season. The NHL is not going to be like Daytona 500 group qualifying (dumb idea) a few weeks ago where everyone kept waiting for someone else to make the first move. GMs are making their moves and making them early.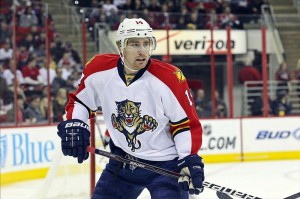 The Panthers have now made two early deadline moves with the Jagr trade yesterday, and shipping disgruntled forward Sean Bergenheim to Minnesota earlier in the week. It is safe to say that Tallon isn't done making deals before Monday's deadline, and the most obvious move would be to part ways with pending unrestricted free agent Tomas Fleischmann rather than lose him for nothing in July. Sure, Tallon would love to add some scoring up front to address their most glaring need, but he's not about to mortgage the future for a late season rental. The Panthers are more inclined to let their young stars develop so a huge deadline splash isn't likely.