Turnover is an inevitable part of junior hockey, but typically it pertains to the players on the ice.
This off-season, the Western Hockey League has experienced an abnormally high — almost unprecedented — turnover for head coaches.
When the puck drops on the 2014-15 campaign in just over a month, 10 of the 22 WHL franchises will have new bench bosses. That is nearly half the teams — 45 per cent to be exact.
These sweeping changes affected clubs at both ends of the standings.
All four division winners and the top two points earners in each conference from 2013-14 will have new leadership. That includes the regular-season and playoff champions, with the latter also capturing the Memorial Cup.
Four of the bottom six teams in the overall standings are in the same boat going forward, albeit for different reasons.
Four former coaches graduated to the professional ranks, while four others were fired or not extended new contracts. Two longtime coaches — one cut loose and the other choosing to leave — have remained in the league but changed teams. And in two cases, new ownership decided to put its stamp on the staff.
One of those organizational overhauls involved the Regina Pats, who became the final team to fill their coaching vacancy by announcing a hire this past week.
With everybody now in place across the league, it's worth taking a closer look at these shakeups and their potential impact:
Portland Winterhawks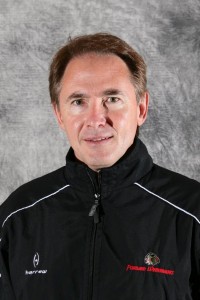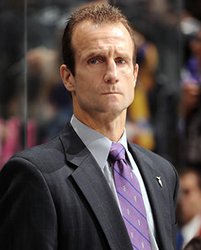 Out: Mike Johnston.
In: Jamie Kompon.
Analysis: Johnston is headed back to the NHL, hired as head coach of the Pittsburgh Penguins after also being a finalist for the Vancouver Canucks' job that went to former Medicine Hat Tigers coach Willie Desjardins. Johnston previously spent six seasons as an assistant with Vancouver (1999-2006) and two more in the same role with the Los Angeles Kings (2006-2008). He arrived in Portland for 2008-09 and enjoyed steady success in his five seasons with the Winterhawks, advancing to four straight WHL finals (2011-2014) and the 2013 Memorial Cup final. That 2012-13 campaign was marred by Johnston's suspension after just 25 games because of player-benefit violations over the previous four seasons, as assistant Travis Green took the reins the rest of the way. Green was then hired by the Canucks to head up their AHL team, the Utica Comets for 2013-14, while Johnston continued his stellar run in Portland. The high-flying Winterhawks went on to win the U.S. Division again (54-13-2-3) but ran into their nemesis in the WHL final, falling to the Edmonton Oil Kings for the second time in three years. Johnston, 57, leaves the WHL with a career record of 217-80-16 as a head coach.
That means big shoes to fill for Kompon, who takes over the dual role of head coach and general manager after leaving his position as an assistant coach with the NHL's Chicago Blackhawks. Kompon spent two seasons on Joel Quenneville's staff in Chicago (2012-2014), winning the 2013 Stanley Cup. He also hoisted the 2012 Stanley Cup on Darryl Sutter's staff in Los Angeles where he served as an assistant for six seasons (2006-2012), including two alongside Johnston. Kompon, who turns 48 the day before Portland's season opener on September 19, made his NHL coaching debut as an assistant with the St. Louis Blues in 2005-06. Hired by Portland on July 9, Kompon has never coached junior before, but with his championship pedigree and Portland's returning roster, the Winterhawks remain in good shape for 2014-15. In fact, they may not skip a beat with Kompon quoted at his introductory press conference as saying:
"My style is Mike Johnston's style . . . a high-tempo style. The way Mike coaches and the way the Winterhawks play is my style to a tee."
Edmonton Oil Kings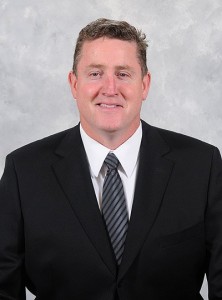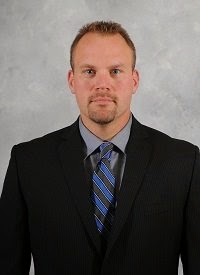 Out: Derek Laxdal.
In: Steve Hamilton.
Analysis: Laxdal left to replace Desjardins as head coach of the Calder Cup champion Texas Stars, the AHL affiliate of the Dallas Stars. The 48-year-old Laxdal came to Edmonton in 2010 as a relative unknown in Western Canada despite being from Stonewall, Manitoba, and previously playing four full seasons in the WHL as a scoring winger (1982-1986), including a 102-point campaign with the Brandon Wheat Kings in 1984-85 that got him drafted by the Toronto Maple Leafs. He played a total of 68 NHL games, totaling 12 goals, 21 points and 90 penalty minutes with Toronto and the New York Islanders, before spending a decade in the minors prior to retiring in 2001. Laxdal immediately went into coaching, starting as an assistant in 2001-02 with the last team he played for, the Odessa Jackalopes of the Central Hockey League. He spent two seasons in that role, then took over the CHL's Wichita Thunder as head coach for three years. From there, Laxdal led the Idaho Steelheads to an East Coast Hockey League championship (Kelly Cup) in 2007, his second of five seasons there. But it was in Edmonton from 2010-2014 that Laxdal really made his mark and earned his promotion back to the big leagues. Like Kompon, he also had no prior junior hockey coaching experience, but that didn't stop Laxdal from leading the Oil Kings to two WHL playoff championships (Ed Chynoweth Cup) and this year's Memorial Cup title. He finished his WHL stint with three straight 50-win seasons and an overall regular-season record of 182-83-23. Hired by the Texas Stars on July 3, Laxdal has a history with the Dallas organization as Idaho was an ECHL affiliate and he also coached Stars prospects at the Traverse City pre-season tournament in the past.
Hamilton takes over in Edmonton after serving as an assistant and associate coach under Laxdal for each of his four seasons with the Oil Kings. They came onto the staff at the same time and Hamilton, who had been in charge of the defencemen and penalty kill, appears ready to carry the banner going forward as he'll turn 41 on the opening weekend of the WHL season. Prior to joining the Oil Kings, Hamilton spent the previous four seasons as GM and head coach of the Spruce Grove Saints in the Alberta Junior Hockey League, where he was a three-time winner of the AJHL Coach of the Year and led the Saints to an AJHL championship in 2010 after a record-breaking 52-4-1-3 regular season.
I got to know Hamilton quite well when he was guiding Spruce Grove and I was covering the Lloydminster Bobcats for the Meridian Booster newspaper (2005-2008). He was known back then as a players' coach, a likeable guy who was firm but fair, and his teams were always built from the back end but played with an offensive flair. One of my favourite AJHL interviews, Hamilton was consistent, forthcoming and honest, calling it like he saw it regardless the situation or outcome. You could already tell in those days that he was a top coaching prospect and it was only a matter of time until he got an opportunity like this. I'm sure he'll make the most of it and that it'll be a pretty seamless transition from Laxdal as the Oil Kings continue to be the class of the Central Division and Eastern Conference. That said, Brandon, from the East Division, might give Edmonton a run for its money atop the standings and in the playoffs in 2014-15.
Kelowna Rockets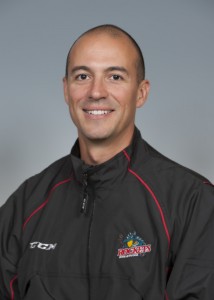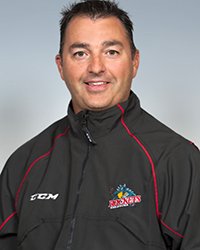 Out: Ryan Huska.
In: Dan Lambert.
Analysis: This swap occurred in my current backyard, so I'm quite familiar with both men as Lambert was also promoted from assistant when Huska was hired to head up the Calgary Flames' AHL affiliate, formerly the Abbotsford Heat but now the Adirondack, N.Y., Flames. Huska predated me in Kelowna, having served on the Rockets' coaching staff for 12 years since joining as an assistant under Marc Habscheid in 2002. I came to town in 2008, just his second season as head coach, and I've watched Huska develop into one of the league's elite bench bosses over the last six seasons. Huska was a proven winner at the junior level, having been to a record seven Memorial Cup tournaments — three as a player with the Kamloops Blazers in the 1990s, three as an assistant coach with Kelowna and another as head coach of the Rockets in 2009 when they lost to Taylor Hall's Windsor Spitfires in the final. He captured major junior's top prize all three times as a player, alongside Jarome Iginla and Shane Doan, and again in 2004 under Habscheid as Kelowna won as the host team. Huska's clubs have continued to enjoy regular-season success since 2009, setting several franchise records for victories, winning streaks and total points over the past two seasons. In 2013-14, the Rockets (57-11-0-4) topped the WHL's overall standings and won the franchise's third Scotty Munro Memorial Trophy as regular-season champions. Hired by Calgary/Adirondack on June 23, Huska also twice served as an assistant for Canada's world-junior teams, winning silver in 2011 and bronze in 2012. I'd consider Huska to be a new-age coach with a bit of old-school blended in. He played under Tom Renney and Don Hay in Kamloops but is more like the former than the latter in that Huska isn't much of a screamer or drill sergeant and instead gets his point across by staying calm, cool and collected on the bench, in the dressing room and with the media. The 39-year-old Huska is both a student and a teacher of the game, a progressive thinker capable of implementing effective systems, which makes him a perfect fit for his new role in prospect development.
Lambert, 44, has been on Huska's staff for the past five seasons and, like Hamilton in Edmonton, should be able to pick up where his predecessor left off. Lambert was an undersized offensive defenceman as a player — he had a 102-point season and was the 1989 Memorial Cup MVP with the champion Swift Current Broncos — and fittingly oversaw Kelowna's defence and power play during his time as an assistant coach. That was Lambert's first and only full-time coaching gig to date, having just retired as a player in 2009 after spending a decade in Germany's top league. Lambert has also caught the eye of Hockey Canada and is slated to work his second straight World Under-17 Hockey Challenge this November as head coach for one of the country's three entries into the revamped tournament.
Personality-wise, Huska was very even-keeled, sporting a poker face most of the time, while Lambert tends to let his emotions show more often — for better or worse. That discrepancy aside, Kelowna fans can expect much of the same in transitioning from Huska to Lambert, though they could see more of a free-flowing attack if Lambert's playing style is reflected in his coaching approach. Either way, the Rockets are positioned to potentially repeat as B.C. Division and Western Conference champions in 2014-15.
Moose Jaw Warriors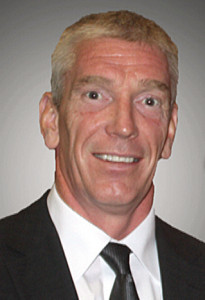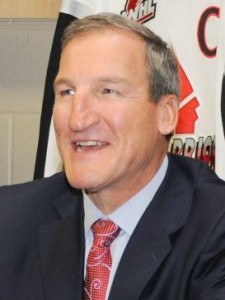 Out: Mike Stothers.
In: Tim Hunter.
Analysis: I won't pretend to have as good of a grasp on the Eastern Conference changes, especially in the East Division, as we rarely see those teams (or meet those coaches) out in Kelowna. I know who Hunter is from his reputation as a player with the Calgary Flames (I grew up an Oilers fan), but Stothers is a stranger to me. We somehow never crossed paths during the 52-year-old's three seasons in Moose Jaw — he's one of the rare few that I haven't interviewed over the years — but I've heard nothing but good things, and he's obviously well respected in the hockey community to have earned the head-coaching job with the AHL's Manchester Monarchs, the farm team for the reigning Stanley Cup champion L.A. Kings. Stothers didn't have much success with the Warriors, missing the playoffs the last two years, but that may have been more a reflection on the roster he had to work with than his own skill-set. Some of his former Moose Jaw players also took to Twitter to congratulate Stothers, including defenceman Kendall McFaull, who had him as coach for his final two years in the WHL (2011-2013):
Congrats to the best coach I've had, Mike Stothers, on getting the head coaching job in Manchester! @MJWARRIORS will miss you! #stuttsy

— Kendall McFaull (@kmcfaull) July 3, 2014
Hunter comes across as another from that hard-nosed fraternity — have you seen Hunter's nose? — but he has maintained employment as an NHL assistant coach ever since retiring in 1997. He spent six seasons on the Washington Capitals' staff (1997-2002, 2012-2013) and also served in the same capacity with the San Jose Sharks (2002-2008) and Toronto Maple Leafs (2008-2011). Hunter, a former pugilist who amassed 3,572 penalty minutes in 947 career NHL games over 16 seasons, along with 67 goals and 150 total points, will turn 54 just prior to the start of the WHL season. He inherits a Warriors squad that finished 10th out of 12 teams in the East in 2013-14 with a 21-42-3-6 record. Moose Jaw will again be in tough to qualify for the post-season in 2014-15.
Calgary Hitmen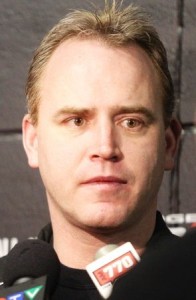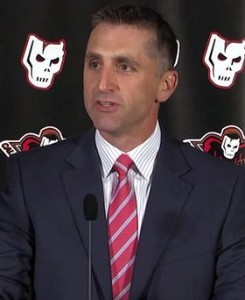 Out: Mike Williamson.
In: Mark French.
Analysis: A crushing first-round playoff defeat at the hands of the sixth-seeded Kootenay Ice — an upset that Buffalo Sabres prospect Sam Reinhart was largely responsible for — spelled the end for Williamson in Calgary, though he didn't stay unemployed for long (more on that later). The Hitmen had loaded up at the WHL trade deadline, acquiring high-scoring forwards Adam Tambellini, Mike Winther and Connor Rankin, with the intent of making a deep post-season run, but they went bust when it mattered most, costing Williamson his job. The 41-year-old's five-year stint in Calgary had its share of ups and downs, starting with a WHL championship in 2010 only to miss the playoffs altogether in 2011. Williamson, who spent a dozen years on Portland's staff, including seven-plus as head coach prior to landing in Calgary, took the Hitmen back to the East final in 2012-13 by getting the most out of a lesser roster on paper in comparison to 2013-14.
French is taking over a team that was seeded third but tied the top-ranked Edmonton Oil Kings with 103 points in the regular season (48-17-3-4), so expectations will remain high in Calgary. The Hitmen will likely be led by Canucks first-round draft pick Jake Virtanen and Oilers prospect Greg Chase. French's resumé boasts almost two decades of coaching experience and the 43-year-old came to Calgary from Croatia of all places, where he spent 2013-14 manning the bench for Medveščak Zagreb in the Russian-based Kontinental Hockey League. That was his first season coaching overseas and it went relatively well, compiling a 28-14-12 record before also bowing out in the opening round of playoffs. His leading scorer was former NHLer Jonathan Cheechoo and he had a Western Canadian goaltending tandem as well with Barry Brust and Mark Dekanich. French previously won an AHL championship in 2010, his first of four seasons in charge of the Hersey Bears. That powerhouse team featured former Hitmen defenceman Karl Alzner as well as his Washington Capitals partner John Carlson, plus former Saskatoon Blades goaltender Braden Holtby. French came highly recommended according to Hitmen general manager Mike Moore but, as always, he will be judged based on his results in 2014-15 and beyond.
Tri-City Americans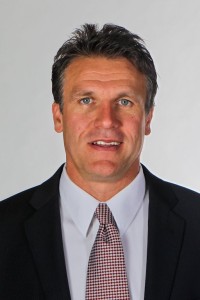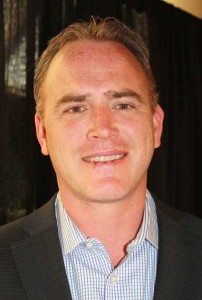 Out: Jim Hiller.
In: Mike Williamson.
Analysis: Hiller's contract wasn't extended following a sub-.500 season and first-round exit to Kelowna, but in a strange twist of fate the 45-year-old was able to further his career in getting hired July 30 as an assistant coach on Mike Babcock's staff with the Detroit Red Wings. Detroit had holes to fill with former assistants Bill Peters and Renney leaving to pursue other opportunities — Peter as head coach of the Carolina Hurricanes as Renney as the new president and CEO for Hockey Canada. Hiller proved an enticing replacement, having previously been named the WHL and CHL coach of the year in 2011-12 and having led the Americans to the 2010 WHL final, falling to the Hitmen in his first of five seasons as Tri-City's bench boss. Hiller's teams consistently overachieved until this past season, qualifying for the playoffs every year and compiling an overall regular-season record of 210-124-26 under his watch.
Williamson was hired by the Americans on May 13, less than a month after the Hitmen decided against extending his contract in the wake of that aforementioned underachievement. His track record is mixed and I expect that trend to continue with Tri-City, but goaltender Eric Comrie should give the Americans a chance to win on most nights again.
Vancouver Giants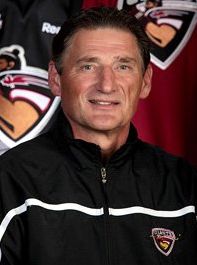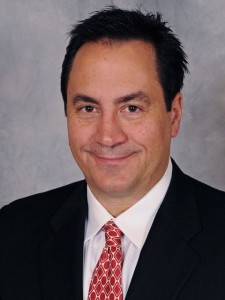 Out: Don Hay.
In: Troy Ward.
Analysis: Don Hay left on his own terms, but considering he hadn't led the Giants past the first round of playoffs the past four years, it was probably time for a change behind the bench of one the WHL's flagship franchises. The 60-year-old Hay spent a decade in Vancouver, with most of his success coming in the early stages as the Giants won a WHL title in his second season at the helm (2005-06), then captured the Memorial Cup as hosts the next year, avenging a league-final loss to Medicine Hat in the championship game. Vancouver made it back to the West final two more times in the following three seasons, winning a total of five B.C. Division pennants during Hay's tenure. But given the team's recent struggles and Hay's steadfast ways, this was likely a mutual parting even if that's not how it was presented to the media.
Hay's name randomly came up in an interview I conducted this past winter with David Michaud, general manager of the Telus Cup major-midget bronze medalist Okanagan Rockets, and his comments about the changing culture of coaching stuck with me:
"(Players) need that respect factor, that they can't walk all over their coach. But the kids are different these days; they all need a hug every once in a while, and to be told that everything is going to be OK. I don't know if Don Hay hands out many hugs in the Vancouver Giants' locker-room."
Hay has always been a tough-love kind of guy. And regardless of whether the game is beginning to pass him by — that remains to be seen in his next challenge (details forthcoming) — Hay will forever have legend status in this league.
I get the impression that Ward is cut from a similar cloth as Hay in that he comes across as a demanding, no-nonsense coach that preaches hard work above all else. Those hires have remained popular in the WHL, with Victoria's Dave Lowry and Everett's Kevin Constantine also of the same ilk, among others. Ward had been head coach of the Abbotsford Heat for the past three seasons with a 119-83-26 combined record, but his contract wasn't renewed this spring as Calgary's new management team reshaped their farm system and passed that torch to Huska. Ward, 52, was also an assistant coach with the Pittsburgh Penguins from 1997-2000 and then the ECHL's coach of the year in 2001 after leading the Trenton Titans to the Kelly Cup final. He's yet to win a championship as a coach at any level and Vancouver isn't on the cusp of contending for the WHL title in 2014-15, but the Giants do have some good young talents joining their roster, including 2013 first overall bantam draft pick Tyler Benson.
Kamloops Blazers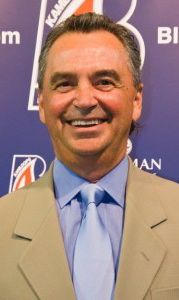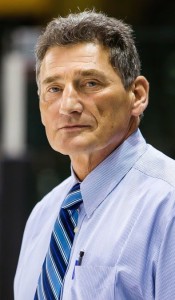 Out: Guy Charron/Dave Hunchak.
In: Don Hay.
Analysis: Charron was the best thing to happen to Kamloops since Hay's heyday in the mid-'90s, but all good things must come to an end and Charron admittedly lost the passion to coach due to other commitments. He only returned out of necessity in 2013-14 when after Christmas the Blazers became a mess under his successor and former understudy, Hunchak.
With Hay and likeminded assistant Mark Ferner now in charge, there will be little leeway as they look to instill a stern workmanlike approach in hopes of leading the Blazers back into the playoffs in 2014-15. They will have their work cut out for them in a difficult B.C. Division, but anything is possible.
Saskatoon Blades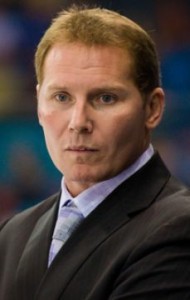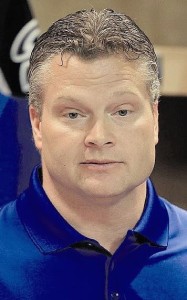 Out: David Struch.
In: Bob Woods.
Analysis: Despite being born and raised in Saskatchewan, I'm least familiar with these last two situations — for shame, I know. To my understanding, the new owners wanted a fresh face — "their guy" — in place to usher in a new era for the respective rival franchises. Struch was a holdover from the old Jack Brodsky regime, a former assistant of Lorne Molleken's who was promoted to head coach last off-season. The Blades struggled under Struch as the 43-year-old inherited a no-win scenario after Molleken gutted the team in a failed attempt to claim the 2013 Memorial Cup on home ice. That resulted in a 16-51-2-3 record in 2013-14, which paved the way for Woods, 46, to be brought into the fold as head coach and general manager this summer.
Hired on June 2, Woods is a Saskatchewan native, from Leroy, who brings a winning pedigree to Saskatoon. He also won an AHL championship with Hershey in 2009, the year before French's title, and then joined Bruce Boudreau's staff in Washington as an assistant. Woods followed Boudreau from Washington to Anaheim where he worked in the same role the past two seasons before stepping down to take on this challenge. It is a daunting one, with the Blades still suffering the ripple effects from Molleken selling the farm — and future first-round bantam draft picks, thus also depleting their prospect pool — but Woods seems as good a candidate as any to right the ship.
Regina Pats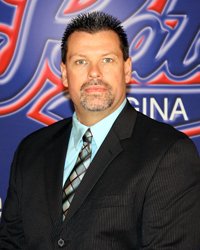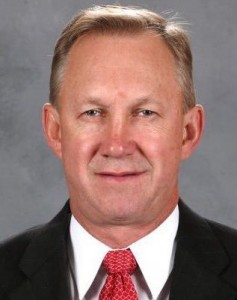 Out: Malcolm Cameron.
In: John Paddock.
Analysis: Last but not least, the Pats took their time in finding the right fit before appointing Paddock on Aug. 6 amid speculation that Struch or even Molleken was destined to head down Highway 11. Struch may still end up as an assistant on Paddock's staff, but the 60-year-old with no prior junior coaching experience will be calling the shots in 2014-15. Oddly enough, Paddock also led Hershey to a Calder Cup in 1988 — for those keeping count, that brings the total to three WHL newcomers with that distinction — and he's been in the pro ranks for the past three decades, including NHL stints as head coach in Winnipeg and Ottawa while most recently serving as an assistant to Craig Berube in Philadelphia for 2013-14. Released by the Flyers in June, Paddock wound up in Regina where he'll also act as senior vice-president of hockey operations, a fancy title for general manager that gives him full control of player personnel.
Lost in all of this is the fact Cameron got left out in the cold. He was coming off an impressive first season as head coach, having led the Pats (39-26-4-3) to an East Division title in 2013-14. Cameron came to Regina in 2012-13, joining Pat Conacher's staff as an assistant when the Pats (25-38-4-5) missed the playoffs. Despite essentially flipping that record, Cameron was fired after a first-round playoff loss to upstart Brandon and the subsequent resignation of his assistant coaches. Perhaps there was more to the story behind the scenes, but from an outsider's perspective, it sure seems like a low blow with the new ownership group imposing its will. It also serves as a reminder that junior hockey is a business and the buck/puck ultimately stops with those responsible for cutting the cheques.
---
The other 12 teams, listed in order of regular-season ranking from 2013-14, are returning coaches for 2014-15: Victoria Royals (Dave Lowry, 3rd year), Medicine Hat Tigers (Shaun Clouston, 5th), Seattle Thunderbirds (Steve Konowalchuk, 4th), Everett Silvertips (Kevin Constantine, 2nd), Spokane Chiefs (Don Nachbaur, 5th), Swift Current Broncos (Mark Lamb, 6th), Kootenay Ice (Ryan McGill, 3rd), Brandon Wheat Kings (Kelly McCrimmon, 2nd), Prince Albert Raiders (Cory Clouston, 2nd), Red Deer Rebels (Brent Sutter, 3rd), Prince George Cougars (Mark Holick, 3rd) and Lethbridge Hurricanes (Drake Berehowsky, 2nd).
Looking at that group, I don't foresee a lot of turnover during or after the upcoming season, and certainly not as much as we saw this summer. Lamb, as the longest-serving current coach, and Berehowsky, having produced the league's worst record in 2013-14, might be facing the most pressure, while McCrimmon and Sutter are obviously facing the least, given they own their teams and have them trending upward, though Sutter could seek another NHL opportunity at some point.
Overall, the WHL enters 2014-15 with an extremely talented cast of coaches despite losing, or rather graduating, some big names to the next level.
Larry Fisher is a sports reporter for The Daily Courier in Kelowna, British Columbia, Canada. Follow him on Twitter: @LarryFisher_KDC.
Larry Fisher is a senior writer and head scout for The Hockey Writers, having been an at-large contributor for THW since August 2014. Fisher covers both the NHL and the WHL, specializing in prospects and NHL draft content, including his annual mock drafts that date back to 2012. Fisher has also been a beat writer for the WHL's Kelowna Rockets since 2008, formerly working as a sports reporter/editor for The Daily Courier in Kelowna, British Columbia, Canada from 2008-2019. Follow him on Twitter: @LarryFisher_KDC.