Goal scoring for the Canucks and oil prices have something in common.They are both trending downward.
Only one of those is a problem on the West Coast right now.
During the last three games against Florida, Calgary, and Nashville, the Canucks have watched their scoring dry up. They have scored twice in those three games and haven't had many scoring chances to get excited about in that time period.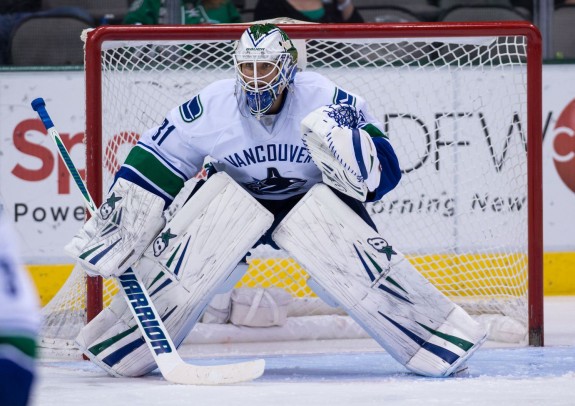 A hot start for the Canucks seemed to mask their goal-scoring woes. However the New Year has shown that the Canucks don't have the firepower to put the puck in the net. It is putting too much pressure on the goaltenders who are being counted on more often to bail the team out.
Eddie Lack has started the past two games for the Canucks. In a 1-0 loss to Calgary he was nearly perfect other than letting in a Mikael Backlund goal from point-blank in the 1st period. He was otherwise perfect but the Canucks couldn't muster a goal against AHL call-up Joni Ortio.
Scoring at Even-Strength
The main reason why Vancouver is showing weakness up front is because their top forwards have not been consistent. The Sedins' haven't consistently put points up at even-strength. The second line based around Nick Bonino doesn't appear to understand what consistency is.
Nick Bonino and Chris Higgins have had a hard time scoring over the last month and a half. Bonino has six points over his last 20 games, with three of those coming in a November road game against Columbus. Nobody right now is doing a hard comparison between Bonino and Ryan Kesler because it is obvious which one has been more consistent. Kesler has 12 points in his last 20 games, along with two game-winning goals.
Higgins has put up the same kind of numbers as Bonino. He has five points in his last 20 games, with his only multi-point game also occurring in that November game against Columbus.
While those stats don't bode well for either of those players on the second line, here is something that should alarm the rest of the team.
Bonino leads the Canucks in five-on-five points.
He has 20 points at even-strength to lead the Canucks. This despite his scoring woes for about…half of the season now. This is troubling news for head coach Willie Desjardins. When the Canucks are down by a goal and need someone to step up, who are the going to rely on?
Who Can Step Up?
Your first thought would be the Sedin twins, but they have had their own struggles scoring at five-on-five. Bonino, Higgins, and Burrows have more combined five-on-five goals than the Twins and Vrbata.
The Sedins' are still scoring at a reasonable pace considering that they are now 34-years-old. However based on their five-on-five numbers a main component of that is because they have been good on the powerplay.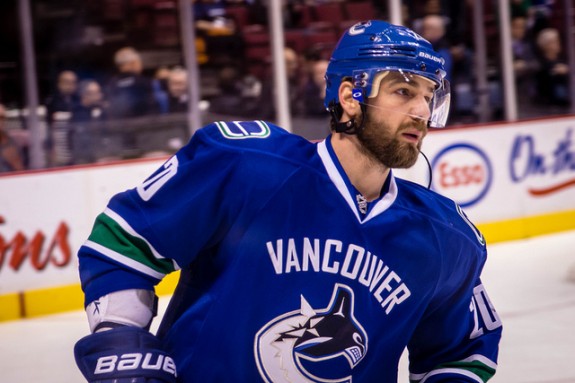 Bonino and Higgins' arguably should have better numbers but they haven't been able to produce squat with a man-advantage this season. Higgins has a powerplay goal while Bonino has one powerplay assist.
Brad Richardson might be having a good year offensively compared to his usual production, but if he is relied on to score a big goal for the team then the Canucks should just pack their bags in right now.
The bottom line for Desjardins? He simply has no one to trust to go out there and get a goal for his hockey team. The top two lines just aren't getting it done for him.