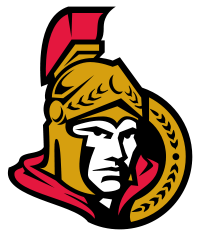 Ottawa Senators first round pick this summer was Mika Zibanejad. The eighteen year old made the opening night roster for the Sens this season and has impressed.  The Senators however are off to a horrible start to the season with one win in the first six games. They have allowed thirty goals while only scoring sixteen goals. This awful start begs the question: should the Ottawa Senators expose their top prospect to a potentially damaging season or insulate him and return him to Sweden for one more year?
There have been several players in NHL history that had their development derailed by making the NHL before they were ready or being thrust into a role with too high expectations.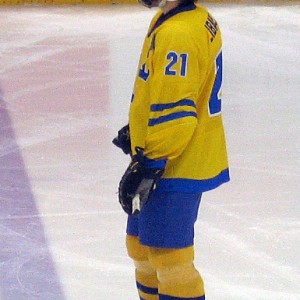 Ottawa will remember Alex Daigle as a prime example from their own history. Some more examples from recent history of players exposed to poor teams in the NHL are Kyle Turris in Phoenix and Josh Bailey from the New York Islanders. After making the NHL as eighteen year old rookies both Turris and Bailey have been returned to the AHL to try to get their game or confidence restored. Last season Tyler Seguin of the Boston Bruins made the team but expectations were low. He was not looked upon to carry the team the way Daigle was in Ottawa. Seguin was well insulated on a winning team and all he was required to do was learn the ropes in the NHL. Last year Seguin was exposed to NHL quality coaching rather than OHL coaching and received mentorship from veteran Mark Recchi. It made sense to keep Seguin in the NHL and now he has a wealth of experience and a Stanley cup ring in his sophomore season. If Zibanejad stays in the NHL with Ottawa this year he will not be as well insulated as Seguin was. Zibanejad will not need to carry the Sens the way Daigle was expected to but he will be exposed to a losing culture. While he will benefit from NHL quality coaching his experience will not be what it took to win night in and night out. He will have no championship experience. The lesson Zibanejad will learn is what if feels like to lose night in and night out. That lesson will no doubt take a toll on his confidence.
Another important factor to consider is keeping Zibanejad in the NHL now would bring him to unrestricted free agency one year sooner. This only makes sense if you feel the team has a shot at winning now. Ottawa is in a self-declared state of rebuild and by definition that means they do not plan to realistically compete for a championship this season. Playing Zibanejad now is a complete waste of a valuable year of a premium player on an entry-level cap hit. By sending Zibanejad back to Sweden for one more season the Sens would be extending their exclusive ownership to his playing rights.
As a rebuilding team Ottawa has many young players besides Zibanejad on the team and in the system. With a limited number of roster spots available moving Zibanejad opens up valuable room that will allow some of the other commodities to showcase their abilities and for Sens management to evaluate their depth.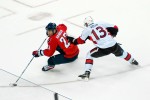 Stephane Da Costa, Peter Regin, Colin Greening Zenon Konopka and Zack Smith are all competing to play center. In particular Da Costa and Regin are in direct competition with Zibanejad for the second line position behind Spezza. Allowing those two to battle it out all season long would give Sens GM Brian Murray a very clear indication of those players value. At 25 years old Regin should be entering his prime. Last season he was a disappointment and failed to improve on his playoff success from the 09-10 season. In fact his stock not only failed to rise as expected it dropped significantly. This season will be critical in determining if he has a future within this organization. Da Costa is 22 and was a major free agent signing out of college last season. Sens have high hopes for the young playmaker and so far this season he has been very impressive in terms of his offensive instincts. The future looks bright for Da Costa if he can round out his game and solve his defensive liabilities.
Zibanejad has shown in the preseason and the six games so far in the regular season that he has a future in the NHL. Zibanejad should develop into a major impact player without question.  However he has only one assist and is a minus -3 and is only playing an average of 12:31 minutes per game. He is unlikely to have a significant impact for the team this year. Sending him back to Sweden for one more year will allow him more regular ice time. He will have the opportunity to play in the world Jr. Tournament as well. He will play a significant role on those teams and his confidence will remain intact. The Sens have three more games to make their decision but I can see no set of circumstances that could unfold between now and then that would make sense to keep him in the NHL for this season. Sending Zibanejad home makes the most sense for him, and the franchise.
Peter Harling of Harling Fantasy Hockey covers the Ottawa Senators for The Hockey Writers. Peter also writes for fantasy hockey coach contributing to the annual draft guide and author of the Fantasy Hockey in Canada column and Hockey Tracker