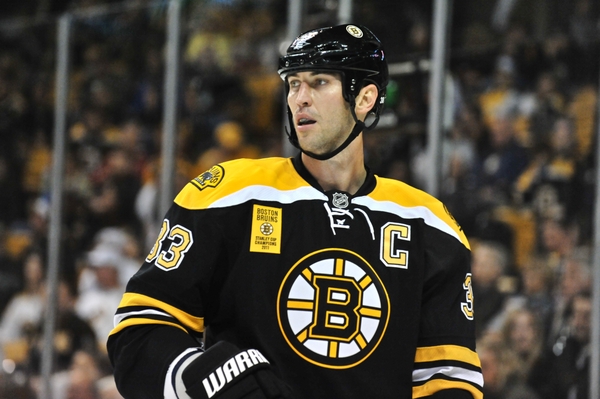 Zdeno Chara has been the captain of the Boston Bruins since he arrived in town. Chara has been the heart and soul of this team and has been a workhouse since his arrival. Chara has logged 4.013 minutes since the 2011, a lot of hours for a guy who's not getting any younger.
Head coach Claude Julien is realizing this and has said that he will scale back Chara's ice time somewhat for the upcoming season. At first thought, you think since Chara isn't going to be on the ice as much, but once you really think about it, it is really a good thing for both Chara and the Boston Bruins for the future.
Chara's Getting Older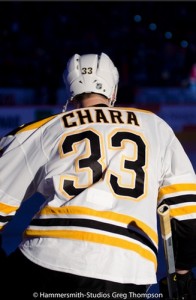 Like I mentioned earlier, Chara isn't getting any younger. Zdeno Chara is 36 years old and is entering his 16th NHL season. Chara will also play for Team Slovakia at the Winter Olympics in Sochi. So, Chara really has a full plate of hockey this season.
With the Olympics, Chara will be playing more hockey than usual, so, by Claude Julien scaling back is ice time ever so slightly, it will make Chara a little fresher and allow him to have more energy come playoff time.
Julien said,
"If he plays a little less, he's going to give us more. That's the small adjustment. That doesn't mean he's going from 24 minutes to 19. There's certainly going to be games where you're going to see him get as much ice time. But we're certainly going to keep an eye on that."
So, it's not a big scale back by moving him to a different defensive combo, but it could be just enough to keep Chara fresher by season's end.
Giving the New Kids a Shot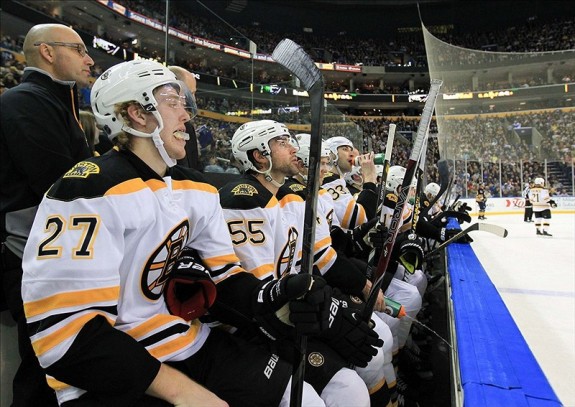 Julien also makes a statement by reducing Chara's ice time – trusting the new defensemen. Torey Krug and Dougie Hamilton are still very young and need more playing time. With the extra time that Chara isn't using now, Julien can now utilize his younger players and give them a greater role.
Hopefully, by Julien trusting Krug and Hamilton, it will give the two some more confidence as they both enter their first full NHL season.
This bodes well for Boston's future as well. Dougie Hamilton is a former first round draft pick with a ton of talent and now he will be getting a lot of playing time on a very good team. That can only make Hamilton better and, hopefully, doesn't fall into the Tyler Seguin void.
This also gives Torey Krug a chance to prove he's not a one-hit wonder. Krug had a solid postseason run with the Bruins, but as he embarks on his first full NHL season, he has to prove he can do that all season long. Julien obviously has a lot of trust in Krug (more so than I), so, now Krug will get his chance.
Depth in Defense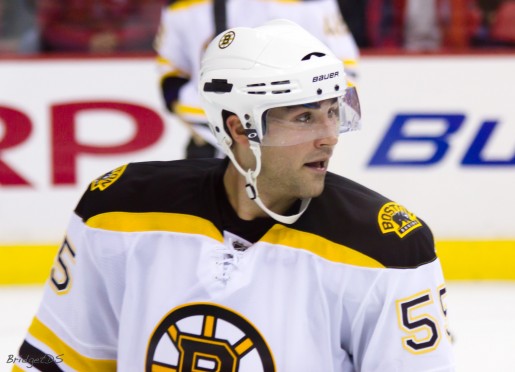 Of course, Chara's scaling back of ice time would be a problem for some teams, but not the Boston Bruins. The Bruins have depth on defense with Johnny Boychuk and Adam McQuaid more than likely picking up some valuable playing time.
Again, Julien has a lot of trust in his other defensemen that he has the luxury of easing up on Chara. Boychuk had a superb playoff run for the Boston Bruins scoring six goals, in fact Boychuk recorded more playoff points (seven) than regular season points (six).
Boychuk is riding high off of his great playoff scoring run and can now build on that for the upcoming season. On the other hand, McQuaid had a bit of a down year.
McQuaid misses 12 games last year on only scored four points. With Julien giving him more trust and playing time, he is simply telling McQuaid to shake off a down year and you are still a part of this team. Hopefully, by giving McQuaid some more time on the ice, it gives him more confidence much like Dougie Hamilton and Torey Krug.
If worse comes to worse and the defense struggles, Claude Julien can always give Chara his old ice time back, so, it's not entirely bad. For now though, it's a very solid move on Julien's behalf and hopefully makes the team better down the road.
What are your thoughts on Zdeno Chara's ice time being reduced? I like to hear your thoughts, comment below or send me a Tweet, @MarkWGraham