The next Minnesota Wild defenseman to receive a report card is Calen Addison. He had a very up-and-down season where he struggled to find both the right way to play as well as the right attitude. He had a great start to the season and looked to be everything the Wild were hoping for but then he hit a brick wall and couldn't bounce back.
While Addison's regular season was rocky, his postseason was nonexistent. It's unknown what the exact cause was, but he didn't see a single minute of ice time in the Wild's short playoff run. Despite his non-playoff appearance, he did contribute some points during the regular season and that's where we'll start determining his grade.
Addison's Rollercoaster Season
Addison played in 62 of the Wild's 82 games and the games he missed were mostly due to being a healthy scratch. With the exception of Jared Spurgeon, Addison was the highest-scoring Wild defenseman with three goals and 26 assists for 29 points. Eighteen of those were on the power play which he ran for a good chunk of the season until he started to struggle and was pulled from those duties.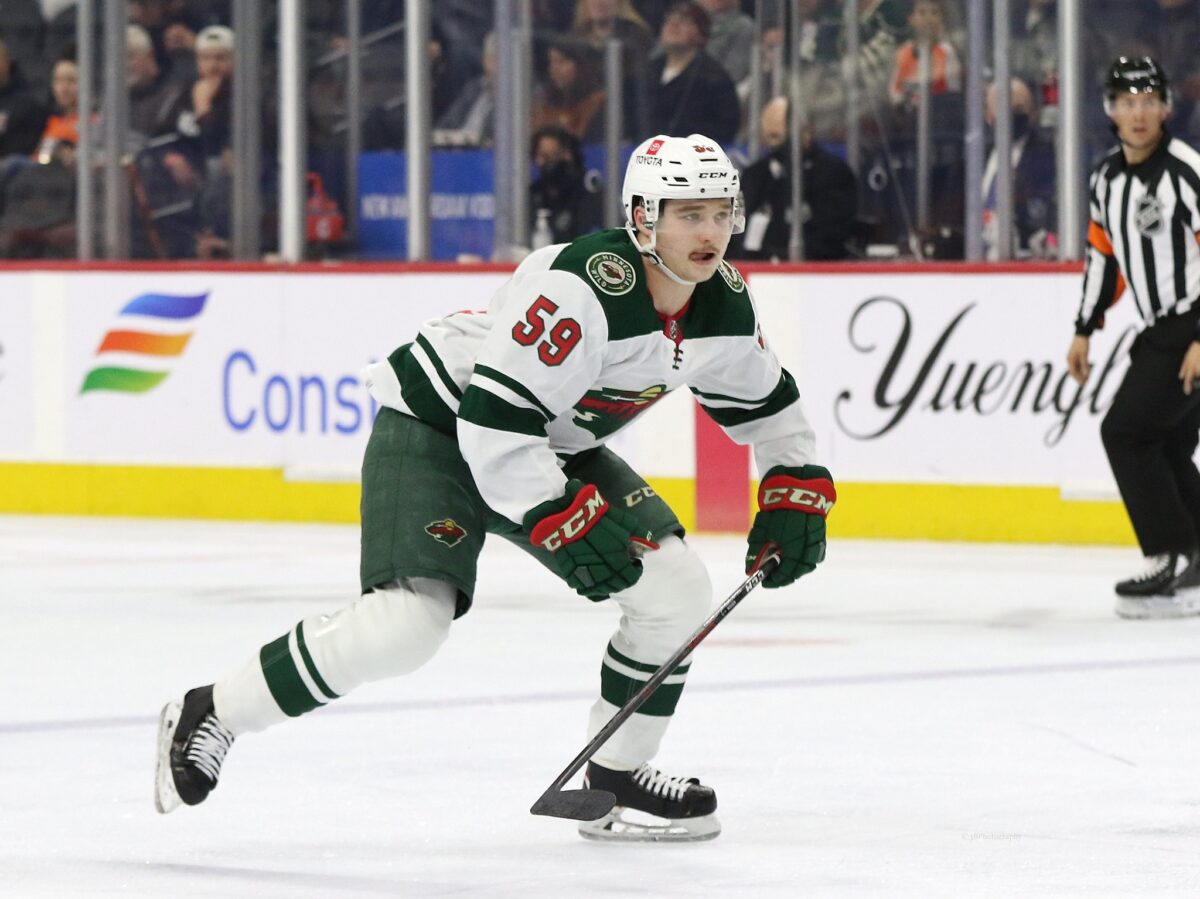 While Addison had a good season offensively, his defensive stats could've used a little more focus. He had just 38 blocks throughout the season which isn't even close to a block per game and that has to improve before next season. Overall, he started out the season very strong and looked to be the Wild's rockstar on the power play before he hit a rough patch and couldn't get out of it. However, he's still young and has time to figure out his game, the question is what team he'll be with.
Addison's Future
Addison was absent in the postseason partially because of his struggles and as an upcoming restricted free agent, he may have run out of time to prove himself. However, if the Wild do choose to keep him, general manager Bill Guerin recently told The Athletic writers Michael Russo and Joe Smith on a podcast, later summed up in an article as well, that Addison has to step up a lot next season.
---
Latest News & Highlights
---
"Calen knows this. Dean and I both had upfront conversations with him. His five-on-five play has to get better on both sides of the puck. We need him to generate five-on-five and we need him to be able to defend." Guerin detailed more of what was needed from Addison but also specified Addison is still young as he added, "It's a learning process for him. He's a young player. He's got one part of the game down — the power play. But there's a whole other side to it" (from "Straight from the Source Podcast" & "Wild GM Bill Guerin on why Dean Evason is safe, Vegas Regrets, Filip Gustavsson's contract, more", The Athletic, 05/10/23).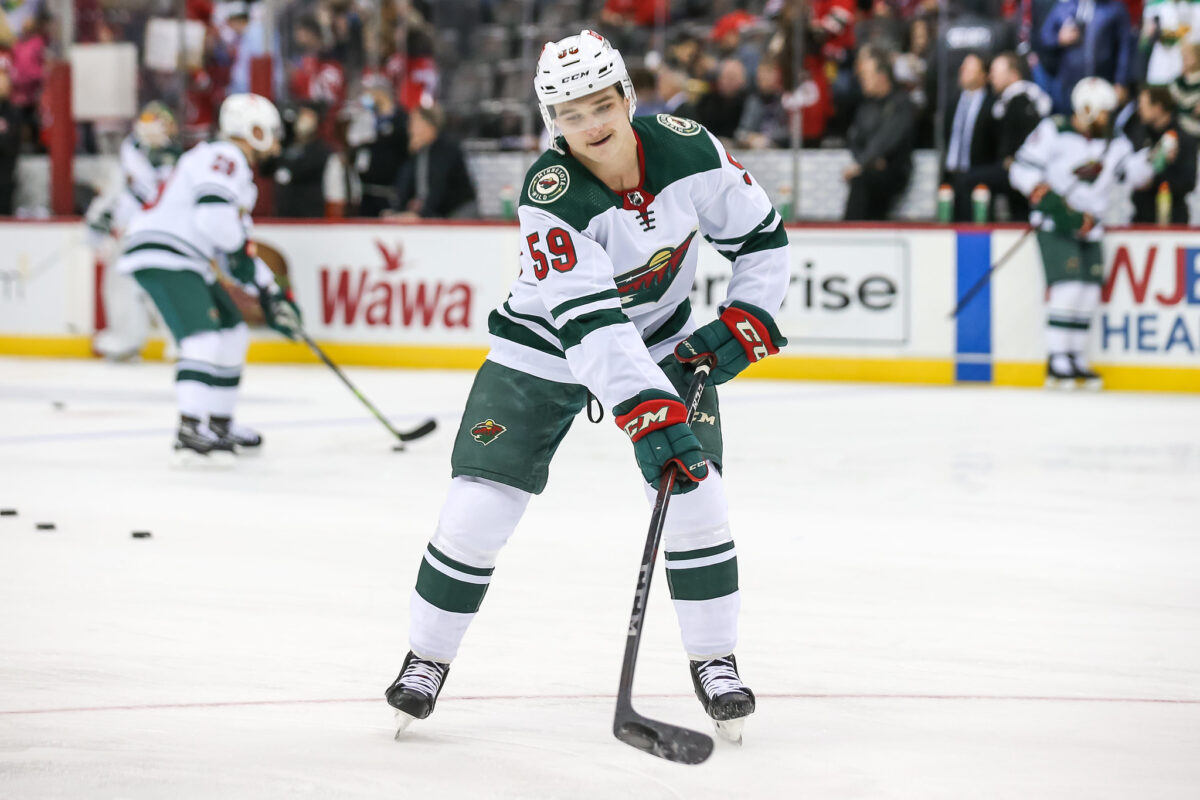 While Addison knows what he needs to do, he has to figure out how to make it happen and Guerin pointed out what mental state he has to be in. "He's going to have to realize that he's competing for his job, for his spot in the lineup. Are you willing to do the things you need to do to keep it? And that's for everybody. You're not guaranteed a spot." Guerin finished up the conversation with the simple statement, "He's got to really dig in here and do the things he knows he has to do." It's been laid out for Addison what needs to be done, but can he truly dig deep and do it?
Addison's Grade
Addison's regular season had a lot of spark and power play strengths, but he has to find a way to do that consistently. As far as a grade goes for his regular season, he's earned a B due to all his success on the power play but he had to be docked due to his inconsistency. His defensive game has to be better and he has to find a way to be a two-way player.
Addison won't have a grade for the postseason since he didn't play a single minute so his overall grade will stay at a B. We already know why it can't go higher but it also can't go lower because he is still young and has a lot of potential to show he can become the two-way player he needs to be. While some of the words Guerin spoke about Addison may seem a little harsh, they may have been needed to help him become that player.
Related: Minnesota Wild Team Awards 2022-23
Hopefully, if the Wild do choose to re-sign Addison, he can finetune his game over the offseason and really take that next step in 2023-24. He can solidify himself as the guy to run the power play if he can also adjust his defensive game. Only time will tell but whoever gets Addison, he has the potential to be a great defenseman.