Mikko Koivu's name has become synonymous with the Minnesota Wild over the last 15 seasons. He's the only player to have spent more than 10 seasons in Minnesota and was also their first permanent captain.
Before Koivu took the captaincy, the "C" would bounce from player to player depending on who the coach felt earned it. When Todd Richards became coach of the Wild in 2009, making Koivu captain was one of the earliest decisions he made and it stuck for the next 11 seasons.
#9 By the Numbers
Over the last 11 seasons of Koivu's reign as captain, there were many ups and downs. 855 games were played with 431 wins and 328 losses which resulted in a record just over .500. He led the team to an average 81.5 percent penalty kill and the power play averaged 18.6 percent.
Over those 855 games, Koivu was captain for 746 of them with 148 goals, 377 assists, and 525 points total. His best season was 2009-10 where he racked up 71 points in 80 games with 22 goals and 49 assists. Not only were his stats at their highest, but he was also named captain in October of that season.
Not a Typical Goal Scoring Captain
Many believe captains have to score the big goals and carry the team on their backs at all times. It's common to hear "Sidney Crosby is carrying that team," or "Alex Ovechkin could do it all himself," and that's what captains are expected to do until Koivu came along.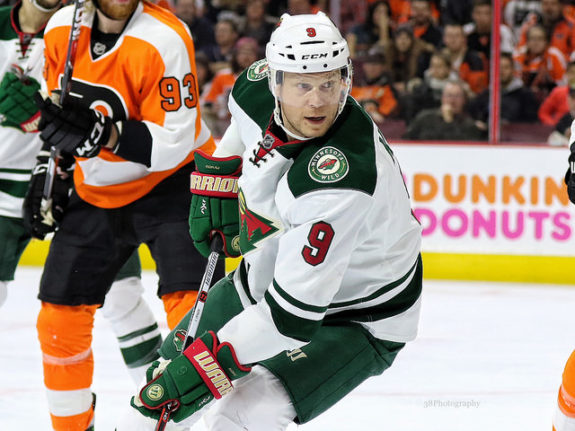 He took a different path as the seasons went on, rather than do it all himself, he became their go-to playmaker. His goals may have dropped but his assists continued to stay strong until this last year he was averaging around 30 or more a season.
Taking the Faceoff
Let's not forget one of his most important jobs, winning faceoffs. He's taken over 1,000 faceoffs throughout his career and won a little over half of them. He sits around the same percentage as Crosby, Auston Matthews, and Joe Thornton, some of the best centers in the league in their respective times.
Koivu didn't score many goals in the first three periods of a game but go to a shootout and he was the star. Somewhat of a contradiction when he wasn't known for scoring the big goals. However, if thrust into the situation, he flourished under the pressure.
Wild Contradiction: Shootout Master
Koivu was not a typical goal scorer in regulation. Yet, when the Wild went to a shootout there was little doubt who would be on the shootout list. With a killer backhand that has beaten some of the best goalies in the league. Most recently, he finished off his 1,000th NHL game with a shootout winner, beating Dallas Stars goaltender Ben Bishop using his infamous backhand.
Over his career, he has taken 107 shots in shootouts and of those shots, he has 42 goals. Eighteen of those have been game-winning goals with his shootout percentage being just shy of 40 at 39.3 percent.
His stats may not seem very impressive until they are compared to the rest of the NHL. Since the 2005-06 season, Koivu ranks seventh in the NHL for most shootout goals and his 18 game-winning goals have him ranked fifth amongst fellow NHLers.
Koivu may not be a regulation goal scorer by any means but put him in a shootout and there's a high chance he'll score, which is something the Wild will miss greatly.
Minnesota After Koivu
The Wild will have a very tough time finding someone the likes of Koivu. He was a quiet, serious leader that led by example, never giving up despite the score and continuing to grind.
Back in 2007, he was slashed by Vancouver Canucks defenseman Matthias Ohlund and broke his leg. Did he miss the whole season? Nope, he was back a mere 24 games later, just two months after the injury, not many players have that level of determination.
The Wild has plenty of players who could fill the captain's role but none of them will compare to Koivu. He was the face of the franchise and it will take some time to find another.
Who's the Next Koivu?
The first person who comes to mind to take Koivu's place would obviously be Zach Parise. He's the Minnesota homeboy and everyone in the State of Hockey loves him. He was a captain back when he played with the New Jersey Devils and he has leadership capabilities.
But he, like Koivu, is getting in the latter stages of his career and the Wild need someone who will hold the "C" for some time if they give it out at all. They could do a season with a rotating "C" or no "C" at all to show respect for all that Koivu contributed to the team.
However, if the team must choose a captain, there's always defenseman Jared Spurgeon. He's the face of stability and seems to have a similar personality to Koivu with just a little less seriousness.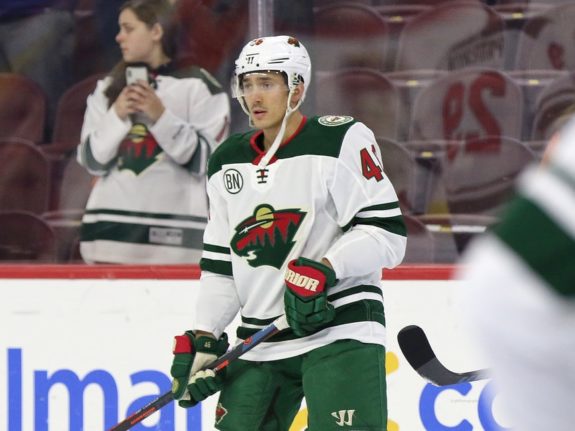 He's quiet, keeps his head down, and works his tail off. If anyone has earned it, he has and it would be nice to see him rewarded for his constant efforts maintaining the blue line.
It's difficult to know what direction the Wild will take without Koivu, but as of now, they have some time to decide before next season starts.
---
---