The Minnesota Wild roster has been completely revamped in the last few seasons, with the exception of a few key players such as wing Zach Parise, defenseman Ryan Suter and until the last few months center Mikko Koivu.
This past season has been no different with player overhaul. The forwards have really seen some dramatic changes with the removal of Jason Zucker, Luke Kunin, and Ryan Donato to name a few.
What They Lost
Losing players like Zucker, Kunin and Donato will be punches the Wild will feel throughout the season. Those three were dynamic young players that could jumpstart the energy during games. If things weren't going in the Wild's favor, a big hit or quick shot from one of those three immediately changed the atmosphere.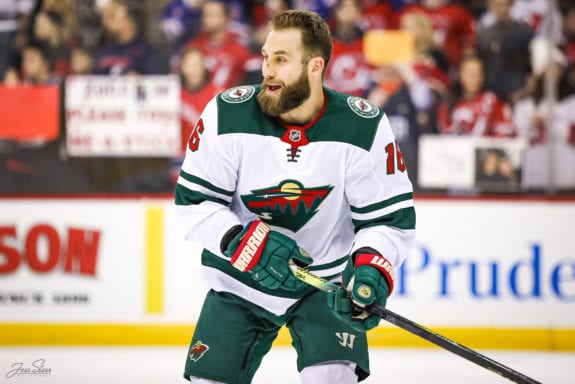 Out of the three, Zucker would probably be the biggest blow. He was on pace to have his biggest season yet before he was traded away. If the season had continued, he may have gotten close to a career-high in points.
His personality was also a huge hit with fans and the community in general. His #Give16 campaign was and is still very popular. The charity founded by Zucker and his family helped create a suite at the University of Minnesota Masonic Children's Hospital for kids to be able to forget they're at a hospital and feel like they're at a real hockey game. He will always be a fan favorite for all he did for the community before heading to Pittsburgh.
With all that they lost, they were able to keep some strong players as well. Players like Ryan Hartman, Marcus Foligno and Mats Zuccarello all stuck around.
Current Forward Depth
The Wild wingers are Kevin Fiala, Foligno, Jordan Greenway, Hartman, Kirill Kaprizov, Parise, and Zuccarello. On paper, it's not a bad looking group of wings – what's even better is they are all capable goal scorers.
Greenway, Fiala, and Kaprizov are the youngsters of the group and still need to find their way. Kaprizov in particular will be one that is under the most pressure with his arrival being highly anticipated. He may take some time to find his place in the lineup but he could easily bounce around until he finds a spot.
Fiala has a lot of potential that still needs to be unlocked. He did lead the team in points but it seems like he's holding back. It may be he needs the right linemates or he just isn't comfortable yet, but the talent is clearly there and he could be succeeding even more. The same goes for Greenway – he has the speed and ability but can't clinch.
The Other Half
With the youngsters out of the way, that leaves Parise, Zuccarello, Hartman and Foligno. Everyone knows what to expect out of Parise but it's hard to say if they'll get it this next season or not. He's getting older and as sad as it may be to admit, he may be nearing the end of his career. This last season, he did manage over 40 points, so there's hope he can do that again.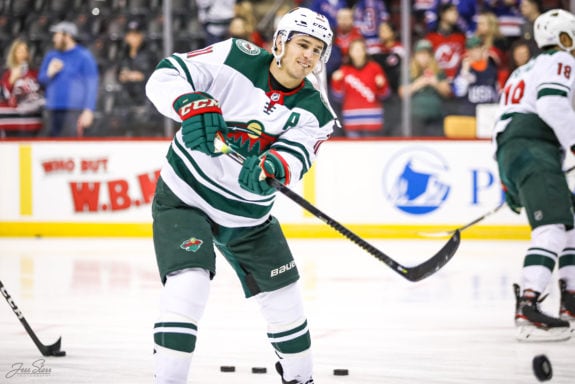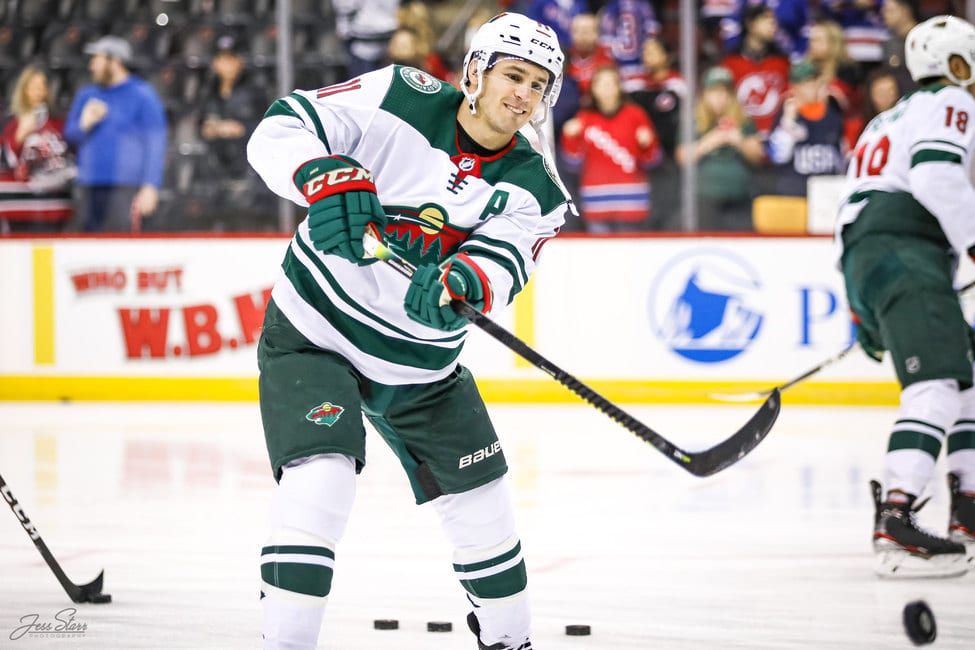 Foligno is the mystery man – in some games, he'll have multiple points, only to have none the next. His big draw is his skill for hitting – the last three years he's been with Minnesota he has led the team in hits, dramatically.
This last season he had 184 hits, the next closest player was defenseman Matt Dumba with 98 hits total. He uses his talent for hitting to his advantage and often changes the momentum of a play with one single large hit.
That leaves Zuccarello and Hartman, the two that kind of blend into the mix. Neither one of them have stats that really stand out, but they're both consistent players that can be relied on night in and night out. Zuccarello's more of a point-getter while Hartman seems to gather the penalties.
Despite his penalty numbers, Hartman is a very capable shot blocker. Tied for fifth on the team this past season, he had 54 blocked shots which averaged to about three blocked shots a game. He also had a high number of takeaways for the season with 34, which put him second on the team. His defensive and offensive capabilities make him a good fit.
Going into Next Season
The Wild do have a lot of depth in their forwards. Each one has a different talent they bring to the table. There's a decent mix of veterans and youngsters who can help each other out throughout the season. The veterans will show the young ones how things work while the young ones will bring motivation and new life to the veterans.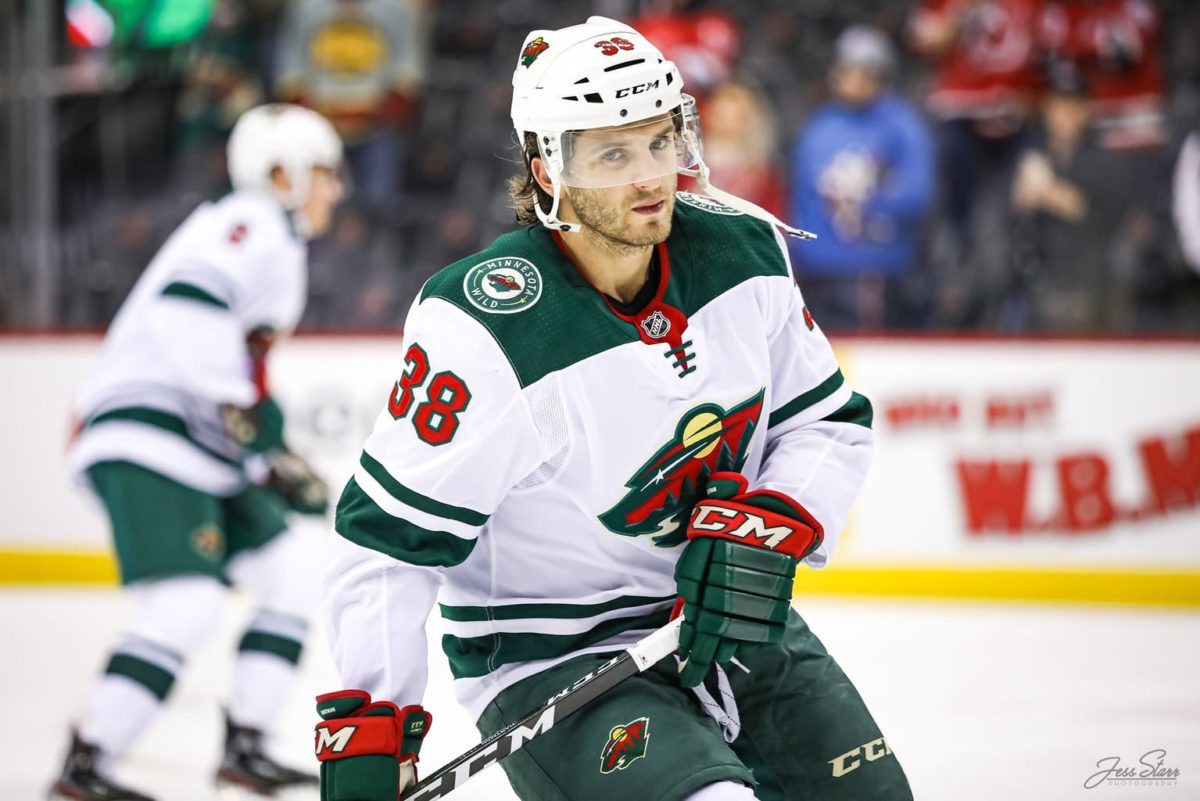 Many will have their eyes on specific players like Parise and Kaprizov, but the whole line-up will be worth keeping an eye on. It'll be interesting to see who gets paired together and how the chemistry works. Like everyone else, I'll be interested to see where Kaprizov fits in, but I'm also keen to see how Hartman will fare. He's not a goal scorer but he's very good at preventing them – something the Wild need in their offense.
Back when the Wild first started in 2000-01 their offense was more on the defensive side. Over the seasons they've let some of that go, but with players like Hartman, they may be able to bring some of that back to keep the goals against low and focus on goals for instead. Hopefully, the depth of these wings can bring along some scoring as well.
---
---