The Winnipeg Jets could receive a huge boost for the 2015-16 season if Alexander Burmistrov, their former 8th overall pick in 2010, decides to return to the NHL.
Burmistrov, who's still only 23 years old, never really developed as expected in Winnipeg. It was made known to the public that he and former head coach, Claude Noel, weren't exactly on level ground with each other. That ultimately limited Burmistrov's playing time and turned his development with the Jets stale.
He decided he had had enough of putting up with Noel and Winnipeg, and bolted to the KHL, where he signed with Kazan Ak-Bars. In two years there, he scores 20 goals and 63 points over 107 games.
The latest news that points to his return came last week, when Ak-Bars teammate, Evgeni Medvedev, who had just signed with the Philadelphia Flyers, told Russian reporters that Burmistrov, "will also leave the KHL for Canada".
As an RFA, the Jets will either negotiate a new contract for him, or trade his rights to another team.
---
Will He Stay?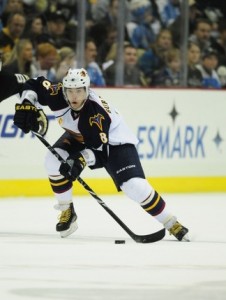 Burmistrov's rights would still be controlled by the Winnipeg Jets until he's 27 years old. However, he may not be in the situation of requesting a trade, due to the Jets recent success, and mostly because Paul Maurice has come into the head coaching position and won over each player in the Winnipeg dressing room.
What kind of a boost would getting Burmistrov back really give the Winnipeg Jets? He definitely still has plenty of potential that hasn't been reached yet. Playing under the style that Paul Maurice has implemented now would also likely allow Burmistrov to thrive, using his speed and hopefully tapping into that once promising shot.
The Jets are very much an improving team each year, and one that many players would like to go to right now. But, in order to be successful, you've got to be willing to play their style. Would Burmistrov see himself playing that role? Possibly, but not certainly. He would likely get 3rd line minutes when he arrives, but that would be very dependent on how he plays. He may instead look for a team with more opportunities for himself.
---
Or Will He Go?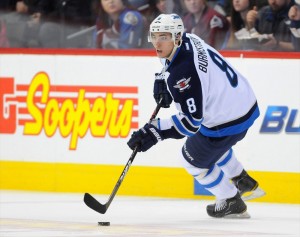 It has been rumoured that if, and when, Burmistrov announces his return, he would request the Winnipeg Jets to trade his rights. Perhaps, he would be more interested in playing for a team that could provide him top minutes, and a chance to blossom in the NHL. A one year deal with a team lower in the standings may be in Burmistrov's wishes, so he can really showcase his talents for a year before signing a greater contact.
The Winnipeg Jets would likely want him to stay, but if he wants to leave, they will need to respect his wishes. The Jets could likely get a decent draft pick or two in return for Burmistrov's rights. But, where else would he want to play?
Likely destinations could be in Calgary, Philadelphia or Buffalo. Each team would be looking for some offensive help, and be willing to fork out some valuable minutes for Burmistrov. It all depends on his feelings towards Winnipeg now though. If he wants to stay, there's likely a spot available for him. If he wants a bigger role, he can sign elsewhere.
---
I see Burmistrov coming back to the NHL for sure. As for where he will end up, I can envision the Jets giving him a shot with a one year contract. Burmistrov would likely accept this deal, with Claude Noel gone and the Jets really starting to turn into a great team. Talks have already started between the two sides, but no details have been released as of yet.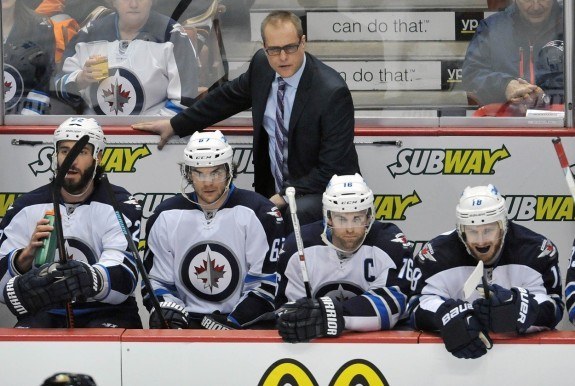 Alexander Burmistrov would be a great addition for the Winnipeg Jets, as he fits right into their future core's age field and still has significant potential to be found. He would add even more scoring depth for the Jets, something they need more of to capture their first ever franchise playoff win. No question, Burmistrov could be a huge part of the Winnipeg Jets future success.
Do you think Burmistrov will return to Winnipeg, or will he walk? Discuss in the comments below!