By now, everyone in Canada has forgotten about the darling 2015 World Junior Canadian team that dominated the tournament, going 7-0 without ever trailing en route to a gold medal.
Anger and blaming have replaced those warm and fuzzy feelings from a year ago, as a handful of talented 18 and 19 year old's are being chastised by the nation for poor goaltending, coaching, defence, and discipline.
All of those are legitimate arguments, but sometimes the blame is thrown out of proportion. This is especially true when one player seems to shoulder the brunt of the criticism.
Good morning, Vancouver. pic.twitter.com/bDNOJWtuNl

— Jason Brough (@JasonBroughTSN) January 3, 2016
Jake Virtanen is receiving an unfair amount of criticism for his play and lack of discipline for Canada at the World Juniors. He was expected to garner more responsibility after representing Canada in last year's tournament, along with gaining some NHL experience this season. He did not have a stellar tournament and took some unfortunate penalties versus Finland but to label him as the scapegoat for Canada's shortcomings is both unfair and sensationalistic.
Their goaltending was subpar along with their special teams, the defence was mediocre and unlike the 2015 Canadian team, they did not have much offensive firepower. That falls on the entire team, not just one player.
Canada with the worst penalty kill at #WorldJuniors pic.twitter.com/GpYzVA67TA

— Mark Masters (@markhmasters) January 2, 2016
There were a number of flaws with this Canadian team, but there is no reason for a nation to be outraged about their performance. If anything, Canada's performance in Helsinki spoke more about the parity among teams in the tournament rather than Canada's uninspiring performance.
Unrealistic Expectations
There was a time where the World Juniors was a tournament dominated by either Canada or Russia (including the former Soviet Union). Between 1977 and 2009, Russia and Canada together won 27 of a possible 33 gold medals during that time span. They were clearly the two best teams in the tournament for many years.
"Every country is getting better at the Juniors. Canada had a tough go. We'll support Jake when he gets back" – Daniel Sedin #Canucks

— Vancouver #Canucks (@Canucks) January 3, 2016
Since then, five different countries have won gold medals in the past six tournaments. The United States has won two gold medals, while Russia, Sweden, Finland and Canada have also claimed gold. You also cannot discount the Czech Republic, Slovakia or Switzerland who have also all won medals during the past twenty years.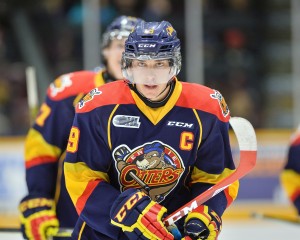 Canada had a lack of talent compared to last year's roster, when Connor McDavid, Sam Reinhart, Max Domi among others dominated the tournament and scored many timely goals for the nation. This year they seemed to lack that offensive punch, despite having weapons such as Dylan Strome and Mitch Marner.
This year the tournament has budding stars who have not been drafted yet, such as Auston Matthews and Jesse Puljujarvi. Canada was missing that this year with Connor McDavid unavailable and in a tournament with such parity, those players will not grace the Canadian roster every year.
Sometimes it is easy to forget that we are watching a bunch of 17, 18 and 19 year-old's play hockey. It is easy to forget when you are caught up in the intensity of the game, yelling at your TV screen because one player took a bad penalty, or because the goalie let in a bad goal.
The tournament is not even two weeks long, so it is imperative for players to catch a hot streak at the right time. That is easier said than done, especially when you are on a team that is playing far away from home in a different time zone and on a different ice surface. There is a lot to adjust to and not much time to get adjusted considering the brevity of the tournament.
TSN and the World Juniors
In Canada, the World Juniors are broadcast on TSN, and the popularity of the tournament has grown every year. Especially since Rogers and Sportsnet snagged the NHL rights away from TSN, the World Juniors has become a major selling point.
Last year, an average audience of 7.1 million viewers tuned in to watch Canada defeat Russia in the goal medal game, which was a record for TSN. The average audience of 3.8 million for all seven Canadian games was also a new record.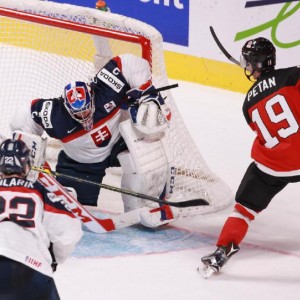 The growth of the World Junior's is not surprising considering the marketing and advertising leading up to the tournament every year. Not to mention, the games themselves are usually quite entertaining, with lots of speed and freewheeling compared to the defensively tighter NHL.
However, advertising for the game is not based off lack of defence, but on nationalism and collectivism. TSN uses slogans similar to the Toronto Blue Jays and Toronto Raptors, such as #WeTheNorth, in an attempt to gather interest across the entire country.
TSN's latest slogan #HereWeGo encompasses "we" as Canadians getting together and watching the World Juniors. The tournament is already hugely popular in Canada, and the branding of nationalism and hockey puts an enormous amount of pressure on the teenage players in this tournament. The coverage and analysis from TSN is done professionally, but is the barrage of advertising becoming too much for a tournament that is already incredibly popular?
When you have that much pressure resting on teenagers playing hockey, it just adds to the unjust criticism when the Canadian team falls below their annually sky-high expectations.
Gone are the years where Canada and Russia dominated this tournament. With the parity among teams, expectations must be tempered.