Let's face it, hockey fans are a different breed of people. They're loud, they're crazy, and they're incredibly passionate about their sport. If you can answer "yes," or agree with any of the following, it's pretty safe to say you're a hockey fan. Congratulations.
1. You Schedule Your Week Around Hockey Games.
When your friends ask you to go out to dinner or a movie, you most likely have your team's pocket schedule handy and ready to whip out.
"Sorry guys, I can't do dinner Tuesday. The *insert your team* are on at 7," is a phrase you've likely said many times before.
2. Your Phone Autocorrects Normal Words to Hockey Player Names.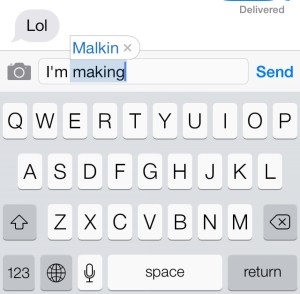 It happens so often, people don't even bother to ask what you meant. They just know "I'm almost Ovechkin" actually means "I'm almost over."
3. A Hockey Game is Your Idea of a Dream Date.
You'll just probably never see the man/woman you bring along for the game because you'll scream at the refs the entire time.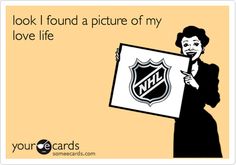 It's okay, you'll always have hockey.
4. Your Year Starts in September and Ends in June.
Home opener is your New Years celebration and the second week of April is occasionally  a very sad time for you. You no longer refer to summer as "June, July and August," but as "that depressing time where hockey isn't played."
5. Your Secret Dream Job is Zamboni Driver.
Just admit it, you've always wanted to try one of these things out.
6. Your Closet Looks Like the Team Store.
It's packed full of multiple jerseys and bursting with shirts, sweatshirts, socks and anything else your team logo can be found on. Don't worry, it's justified. You must show your support!
7. You Can Sing "Oh, Canada," Just as Well as "The Star-Spangled Banner."
You might even randomly hum the Hockey Night in Canada Theme Song every so often.
8. You Can Pronounce "Taratukhin," "Karjalainen," and "Paajarvi" Without Batting an Eye.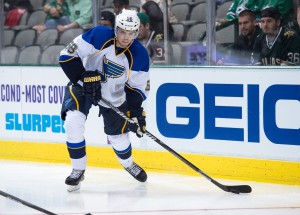 You might even be able to consider yourself fluent in a few foreign languages with all the hockey names you know.
9. You've Sacrificed Sleep in Order to Watch a Game.
Who cares if you have work or school in the morning. Hockey is far more important than performing your job well. Your boss will understand, especially if it's the playoffs.
10. You Grow a Playoff Beard for Months Even Though You Look Ridiculous.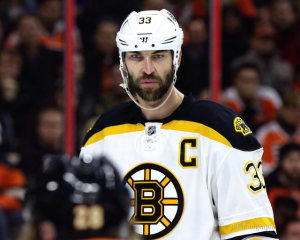 Seriously, if that doesn't make you a true fan, I don't know what does. You're sacrificing your face for the good of your team. That's commitment.
Well my fellow hockey fans, there are ten sure-fire ways to know you're a hardcore hockey fan.
Do you have any other strange hockey habits that weren't on this list?