With another odd and wacky offseason in the books all 30 teams have moved into preseason mode. There are players getting sent back to the minors while rosters finalize and numerous teams looking Stanley Cup. Once again everyone is at 0-0-0, and though the Stanley Cup Champions of 2008-09 will be looking to repeat, there's plenty for them to be scared of. As always there will be disappointments and surprises along every bend of the regular season.
Slide Risks: Pittsburgh Penguins, Calgary Flames, Minnesota Wild, Edmonton Oilers, Florida Panthers
Hidden Gems: Dallas Stars, Toronto Maple Leafs, Atlanta Thrashers, Los Angeles Kings, Tampa Bay Lightning
Below are the 30 NHL teams ranked according to their rosters and their offseason moves. Remember that this is only the preseason ranking. Through the regular season there will also be numerous changes to this, and the staff will be working regularly to keep an updated ranking for our readership.
List of those involved in the project:
Chris Shafer – Philadelphia Flyers (Power Rankings Committee Head)
Joanne Giuliano – San Jose Sharks (Power Rankings Committee)
Zak McGinniss – New York Rangers (Power Rankings Committee)
Jim Neveau – Chicago Blackhawks (Power Rankings Committee)
Derek Jung – Vancouver Canucks (Power Rankings Committee)
Rick Gethin – Columbus Blue Jackets (Emergency Fill-In)
Marilyn Sarvis – Buffalo Sabres (Emergency Fill-In)

Pittsburgh Penguins (1) added by Jim Neveau
PLUS:The Penguins' strength is obviously in their two young leaders: Captain Sidney Crosby and Evgeni Malkin. Those two players carried the team to a championship last year, and with a year more of playoff experience under their belts, and championship rings on their fingers, the Penguins are set for the future in terms of leadership.
MINUS: The weakness on this team, however, will be the loss of some serious leadership on the blue line. Losing Hal Gill and Rob Scuderi to free agency might very well hurt this team in an area that they weren't exactly stout in last year. They gave up 239 goals, which was good for 18th in the league, and that number may go up if they aren't able to out-muscle teams without those two key guys. The depth on the wings in the top six is also still a very serious concern.

Detroit Red Wings (2) added by Joanne Giuliano
PLUS: The Wings' strengths go far beyond that of any other team in the NHL. They have little to worry about in their "superstar" department. Datsyuk, Zetterberg, and Franzen are just the tip of the iceberg; an iceberg that just loves to sink ships. Let's not forget that fans all over the NHL are holding their breath either excited (Detroit fans) or worried (the rest of the NHL) that breakout seasons from Justin Abdelkader and Darren Helm are just around the corner. Not only is their offense undeniably strong, but we all know the blueline is the most efficient in the league. With Lidstrom leading a line-up of guys like Brett Lebda, Brian Rafalski, Brad Stuart, Niklas Kronwall, and Jonathan Ericsson, the Wings could once again have the Dream Team of the NHL.

MINUS: Ty Conklin, who proved to be a reliable back-up for Chris Osgood, is gone. Without him the Wings defense is really going to have to step it up should Ozzie falter. Hossa and Hudler have vanished from the lineup. If the younger prospects can't step it up then the Wings may have lost a step offensively.


Chicago Blackhawks (3) added by Jim Neveau
PLUS: The Blackhawks will possess an offense that will be tough to match in terms of sheer firepower. They will return players like Jonathan Toews and Patrick Kane who are both capable of lighting up score-sheets, and will also have Marian Hossa, a 40 goal man last season. Down the roster they will have players like Patrick Sharp, who scored 26 goals in 61 games, and Dave Bolland, who registered 19 goals and 28 assists in his first full season with the team.
MINUS: A lack of physicality on their blue line will be a problem that could plague the Blackhawks and was evident during their loss in the conference finals to Detroit. Players like Brian Campbell, Cam Barker, and Duncan Keith are more offensive in nature, and outside of Brent Seabrook, the team doesn't really have any big physical defensemen to clog up traffic and get rough with opponents.


Philadelphia Flyers (4) added by Chris Shafer
PLUS: The Flyers used up a bit of their future and some offensive depth to bolster the blueline. The addition of Chris Pronger puts them arguably at the top of the NHL in terms of defensive firepower. Their offense won't likely suffer though with former 2nd overall selection, James van Riemsdyk, impressing at camp. He and SEL star, Mika Pyorala, are looking to offset the losses of Mike Knuble and Joffrey Lupul. A full season of Claude Giroux and Danny Briere doesn't make things any easier for opposing net-minders. With some other acquisitions the Flyers also got a little tougher and better on both the PK and PP after being tops in the NHL in special teams last season.
MINUS: While everyone focuses on Ray Emery being the possible downfall of one of the best rosters the Flyers have iced in many a year, the real question mark is coaching. It's very unlikely that a defense as good as Philadelphia has assembled can let Emery blow their Stanley Cup hopes away. The real question is whether or not the Flyers have the coaching in place to keep the team focused. Issues from the final game of last season in the fight for home-ice advantage against the New York Rangers and their spectacular implosion during game six against the Pittsburgh Penguins come to mind.

San Jose Sharks (5) added by Joanne Giuliano
PLUS: Dany Heatley will be looking for a new start. If he can provide the rocket fuel that Joe Thornton and Devin Steoguchi need to truly launch themselves this season the Sharks could be an unstoppable force. The team has also created what might be one of the best sleeper lines in the NHL by pairing two of the fastest skaters on the roster, Jamie McGinn and Torrey Mitchell. Speed and size are two areas where the Sharks have really made it a point to improve this offseason. The signing of guys like Nick Petrecki and Joe Poprieno has added size to their blueline, and at the same time, guys who have had issues with their skating last season have made it a point to improve this offseason. These are the new and improved Sharks.
MINUS: Goaltending could become an issue for the Sharks. While Nabakov may be one of the best goalies in the NHL he isn't getting any younger. Having no strong back-up such as Brian Boucher, who stepped up to the task in a big way last season, in case Nabby does have problems could come back to haunt San Jose. As always, the same questions about the Sharks ability to win in the playoffs lingers despite Heatley's addition.

Washington Capitals (6) added by Chris Shafer
PLUS:Brooks Laich and Mike Green have broken out in a big way while Eric Fehr may be right on the verge of being a solid offensive contributor. Though Green could be included with the defense, that's not very practical. He is, first and foremost, and offensive weapon. Of course there's always Alexander Ovechkin, Alexander Semin, and Nicklas Backstrom if all else fails. Add Mike Knuble, and nobody will even remember that Michael Nylander is weighing down the budget. Imagine if he got going offensively. This team is not going to pretend to be something it's not. It doesn't need to. The Capitals have one strength, and they're going to play to it. That's scary enough.
MINUS: The team is pretty one dimensional. As mentioned before Mike Green is more of a fourth forward than a defenseman. While Karl Alzner may help out in that department, the blueline is looking a little thin for a competitor. If Simeon Varlamov is more fraud than savior and the team has to rely on Jose Theodore once again, it could get a little ugly.


Boston Bruins (7) added by Chris Shafer
PLUS:The Boston Bruins happen to have last year's Norris winner and Vezina winner still on the roster. It's not every day that teams can claim that. They also have most of their offense still on board. A combination of Marc Savard, David Krejci, Michael Ryder, Blake Wheeler, Milan Lucic, Patrice Bergeron, and Mark Recchi offer a solid mix of scoring, youth, two-way ability, and veteran status.
MINUS: The Bruins say goodbye to Phil Kessel, who may have been their only legitimate sniper. While their offensive depth is solid it takes a major hit without an established 35-goal-scorer. Without a huge chunk of their offense in the lineup there are serious questions about whether or not they can keep up with their scoring pace from last season.


Anaheim Ducks (8) added by Derek Jung
PLUS:The Ducks added Saku Koivu and Joffrey Lupul in the off-season to an already formidable group of forwards (Getzlaf, Perry, Ryan, Selanne), making this a scary team to play every night.  Their power-play, ranked fifth last season, looks to be even better.  There may have been a changing of the guard in goal last season as Jonas Hiller came in at times over for J. S. Giguere and posted good numbers (2.39 GAA, 0.919 SV%).
MINUS: They still have former Norris winner Scott Niedermayer on defense, but lost two key players in Chris Pronger and Francois Beauchemin.  Consequently, their goals-against ranking last year (18th) will probably be headed in the wrong direction.


Calgary Flames (9) added by Jim Neveau
PLUS: The Flames will display a tenacious defensive attack which can strike at an opponent with both a solid offensive game and with a scrappy style that can cause problems. 100-PIM-men Dion Phaneuf and Cory Sarich both return, and Phaneuf also added 47 points last year. Jay Bouwmeester has also joined the Flames bringing his deft scoring touch from Florida.
MINUS: The weakness of this team will certainly be its relative lack of explosive offensive talent on the forward lines. Outside of Jarome Iginla and Olli Jokinen, it is pretty slim pickings. In fact, out of the returning players, the highest point total outside of those two players' from last season was Daymond Langkow, who only had 49 points. Avoiding overworking Mikka Kiprusoff will also be a challenge for this team.

New Jersey Devils (10) added by Chris Shafer
PLUS:You can now welcome back the offense you never knew existed. Yes, the Devils offense was always there, it was just usually hidden behind Martin Brodeur's mask. Zach Parise, Travis Zajac, and Patrick Elias will be once again bringing the offense you never knew existed to the ice night in and night out. Is it scarier to see an enemy coming or to never know the enemy was there? If veterans Brian Rolston, Brendan Shanahan, Dainius Zubrus, and Jamie Langenbrunner can chip in here and there it could help make up for the loss of Gionta through free agency. David Clarkson and Nicklas Bergfors might also do their fair share over the course of the season. Then there's always Martin Brodeur.
MINUS: First, and foremost, the Devils need Brodeur to be healthy. Yann Danis should be more than able to work the Devils' system if Kevin Weekes and Scott Clemmensen can keep this team in the playoff race for more than half a season in Brodeur's absence, but he cannot win them a Stanley Cup. On top of this Lemaire's journey to New Jersey may bring about the Trap Era version 2.0. If you thought that the Devils' offense popped up out of thin air, be aware that its vanishing trick may be ready to go for the next act.


Vancouver Canucks (11) added by Derek Jung
PLUS: Roberto Luongo may have had a rough finish to last year's playoffs, but he's still the same netminder that backstopped the Canucks to a seventh-best goals-against ranking last year, putting up some decent stats in the process (2.34 GAA, 0.920 SV%, 9 shutouts).  No one expected it, but they held their own offensively, ranking 11th overall in goals-for.  Off-season acquisitions Mikael Samuelsson, Christan Ehrhoff, and Mathieu Schneider are expected to help improve on that ranking.  Breakout forwards Ryan Kesler and Alex Burrows should be able to build on their great campaigns last year.
MINUS: The greatest Canuck weakness is in their schedule — 8-game and 6-game road trips due to the Winter Olympics being in Vancouver in 2010.  It also remains to be seen whether this team — which many had predicted at the beginning of 2008-09 to miss the playoffs — is the same team that went on a post-All Star tear at the end of last season.  Special teams were middle-of-the-road last year, something that this summer's additions will hope to improve.

Carolina Hurricanes (12) added by Chris Shafer
PLUS: Tuomo Ruutu is coming off a breakout season and added to Ray Whitney and Eric Staal could help create another offensive powerhouse in the South East. The rest of the Hurricanes' offensive is still on the roster including Rod Brind'Amour, Sergei Samsonov, and Matt Cullen. Erik Cole may have also resurrected his career once again by returning to the 'Canes. The defense proves to be a scary offensive weapon in Carolina as well with Joni Pitkanen, Joe Corvo, and a kid named Anton Babchuk fresh off a spectacular rookie season. On top of all that Cam Ward has quietly become on of the most underrated goalkeepers in the NHL.
MINUS: The Hurricanes are a mercurial bunch that can be a Stanley Cup competitor one season and out of the playoffs the next. Most of this seems to follow Eric Staal. He had a very slow start to the 2008-09 season, and because of this Carolina suffered. Down the stretch Staal was phenomenal and took the team deep into the playoffs. If he can return to the level of his 100-point, Stanley Cup winning season then the 'Canes can catch the NHL by surprise. If he can't then this team could struggle to make the playoffs.


Columbus Blue Jackets (13) added by Derek Jung
PLUS: Calder Trophy winner Steve Mason should provide the Blue Jackets with excellent goaltending if he continues well after his stellar rookie season.  Rick Nash has increased his point totals in each of his last four seasons and is poised to break the 80-point barrier this year.  Centre Derick Brassard, will play his first full season in Columbus, and big things are expected of him after he scored 25 points in 31 games last year.  Rookie phenom Nikita Filatov is also expected to play all year in Columbus, adding to a decent top-six (along with Umberger, Voracek, and Vermette).
MINUS: The Blue Jackets only made one significant addition in the off-season (defensive centre Sami Pahlsson), so if they want to improve on their mediocre goals-for ranking (21st) or their league-worst power play last season, that improvement will have to come from youngsters Filatov and Brassard.  With the Wings, Blackhawks, Blues, and Predators in their division, their schedule will do them no favors.

New York Rangers (14) added by Joanne Giuliano
PLUS: The Rangers have goaltending obviously, but who really needed to mention that? King Henrik runs the New York ice the same way Derek Jeter runs the field. In seasons past Lundqvist has been the only clutch player for the Blue-shirts. This time around, things could be very different. The Rangers fans know they have an exciting season ahead, and it will undoubtedly be an entertaining one. By upgrading Colton Orr's grit with that of Donald Brashear, hanging on to the circus that is Sean Avery, acquiring finesse in Marian Gaborik, and scoring depth in Chris Higgins all added to the cherry-on-top that is the consistency of Henrik Lundqvist, the Rangers could very well become a "perfect storm" in the Eastern Conference.
MINUS: Guys like Staal and Drury are not meeting expectations. Having the "C" on his chest, Chris Drury is seriously going to have to step it up this season. He has the tools to succeed; he just needs to utilize them. The "C" stripping of Patrick Marleau in San Jose and the trading of Scott Gomez may serve as a warning for Drury as he begins the 2009-10 season. The Rangers blueline could also flounder if guys like Redden and Staal don't set the example for newer defensemen, especially given the sniper-filled offenses of the Eastern Conference this season.


St. Louis Blues (15) added by Chris Shafer
PLUS: The youth movement is in full effect for the St. Louis Blues. Their top scorers from 2008-09, Brad Boyes, David Backes, and David Perron, are all back for another go. At the same time T.J. Oshie, Patrik Berglund, and Alexander Steen are looking for big-time minutes. Veterans Keith Tkachuk and Andy McDonald are of course still involved in the offense while prospect Lars Eller is going to make a serious push for the big club. At the same time the defense may be coming into its own with a group of young guys as well. Carlo Coliacovo is ready for a full season in the West and the Blues are hoping for full seasons from Erik Johnson and Alex Pietrangelo. Barret Jackman and Eric Brewer will look to be a key veteran presence on a young, talented blueline.
MINUS: The team is talented but still very young. There are able veterans on the team, but some of them had injury problems last season. There are also questions as to whether or not Chris Mason can hold onto his starting role. The Blues brought in Ty Conklin to give Mason relief at points during the season, but the organization's biggest question mark remains their goaltending.


Montreal Canadiens (16) added by Joanne Giuliano
PLUS:The Canadiens could be a team of unlikely heroes where there are no real superstars. They could truly turn around and surprise the NHL. While they don't have any real dynamic players, with the acquisitions of Gomez, Gionta, Moen, and Cammalleri in the forward unit as well as Gill and Mara on the blueline, the Canadiens have a solid line-up filled with veteran leadership. They also have two young goalies who have proven themselves as NHL players. Many criticized Cary Price for his poor performance during his playoff run his rookie season, but now that he has Halak to turn to as a reliable back-up it could take away a lot of the pressure on Price.
MINUS: If Carey Price remains inconsistent it could be an issue. During the 2008-09 season Halak proved himself to be reliable for the Habs, but Price is supposed to be the man in net. He has to take control of his position as the future goaltender for Montreal. While there were certainly a number of injury problems last season, it rests on Price's shoulders alone to wipe away the memory of a terrible season. There are other issues on the Canadiens as well with a number of new players in key roles who have not played together before. Ranger-syndrome could end up hitting Montreal if the Canadiens do not find unique chemistry to turn this team from a cluster of high-priced free agents into the Bleu, Blanc, and Rouge.

Buffalo Sabres (17) added by Jim Neveau
PLUS: The Sabres' strength is a by-product of the healing power of summer: they will have Ryan Miller and Thomas Vanek both back at full steam, which will help them immensely. It is widely agreed that Miller's injury woes last year contributed to the Sabres barely missing the postseason, and Vanek scored 20 PP goals, even though he missed nine games and was ineffective in several others due to his jaw injury.
MINUS: Their weakness may very well be a lack of offensive punch from lines that don't include Vanek. Outside of his 40 goals, the Sabres only had three other players hit the 20 goal mark, and two of them hit it on the nose. Jason Pominville's production is especially suspect, as he dropped 14 points and from a plus-16 to a minus-4 over his totals from the 07-08 season. There is also the matter of injuries. If this team stays healthy the offense can prove its worth, but as it stands now there is plenty to be concerned about.

Dallas Stars (18) added by Chris Shafer
PLUS: It's very possible that the Stars look a lot like they did two years ago. How quickly we all forget that they battled tough against the Detroit Red Wings to go to the Stanley Cup Finals before their 2009-10 season was devastated by injuries and a terrible performance by Marty Turco. Loui Eriksson and Steve Ott recently had break out seasons while a couple of other young forwards, James Neal and Fabian Brunnstrom, didn't do so badly either. Then add Mike Ribeiro and Mike Modano to a healthy season from Brad Richards and Brenden Morrow, and this Dallas Stars team could quietly have one of the best offenses in the NHL.
MINUS: The biggest question is whether or not Marty Turco is starting to wind down his NHL career. Is Alex Auld ready to step in if Turco can't keep up anymore? Also, while Trevor Daley and Matt Niskanen provide some youth and serious talent on the blueline there are of course questions as to just how deep and solid this group can be in front of Turco.

Minnesota Wild (19) added by Chris Shafer
PLUS: The Wild are now hoping that a combination of Chuck Fletcher (GM) and Todd Richards (Head Coach) can lead them out of that endless cycle of mediocrity and poor offense known as Jacques Lemaire's Trap Era. This of course could be a very good thing for Minnesota. Pierre-Marc Bouchard will hope to rebound offensively while Mikko Koivu and Andrew Brunette will team up with the new acquisitions Martin Havlat and Petr Sykora in a quest to bring offense to Minnesota once again. The defense and goaltending will likely be there as well of course.
MINUS: The same change that can bring about a great season for the Wild could also be its downfall. A new, more offensive based system could collapse the beams that have been holding the Wild up until now. Their isn't a whole pool of offensive talent to work with even if the style changes. The defense is solid, but if the new staff changes things too much the pressure could build. The goaltending will of course suffer if the defense gives way. The entire season is a huge question mark for the Wild as they hope for a successful transition between regimes.

Edmonton Oilers (20) added by Joanne Giuliano
PLUS:A good blend of veteran leadership and young talent could be the key to success for the Oilers this season, but undoubtedly their strongest point this year may be the Bulin-Wall. The acquisition of Nikolai Khabibulin gives them the solidity they need in net after losing Dwayne Roloson to the Islanders. Jeff Deslauriers has also shown that he could be a steady and strong back-up in net. The other good news for Edmonton: they get to keep Cogliano, Penner, and Smid.
MINUS: Mike Comrie could perpetuate a career long disappointment streak in Edmonton if he doesn't re-light the fire now that he has a new start. While the Oilers didn't get the free agents they wanted, it's up to Ethan Moreau to unite the team again. The fact that guys like Penner want out doesn't say much for the locker-room morale though. If the Oilers find something that works they could easily bring themselves back to a playoff position, but without the skill that many other teams in the highly competitive Western Conference have it will be tough.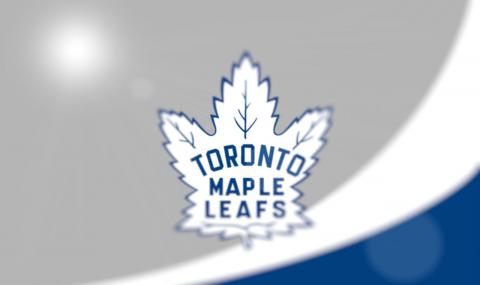 Toronto Maple Leafs (21) added by Derek Jung
PLUS:Team architect Brian Burke decided the Leafs were lacking in size, so he added Colton Orr (6-3, 222), Wayne Primeau (6-4, 225), and Mike Komisarek (6-4, 240) in the off-season.  He also acquired underrated d-man Francois Beauchemin.  Luke Schenn had an excellent rookie campaign and is expected to build upon it.  The "Monster", Jonas Gustavsson, is currently slotted as the backup netminder behind Vesa Toskala but may be the heir apparent in goal.  New acquisition Phil Kessel instantly bumps up the Leaf offense by a rung or two.
MINUS: The Leafs gave up a league-high 286 goals last year, and it is unlikely that any of the off-season changes have made that much of a difference to the defense — or to the Leaf penalty killing which was also a league worst at 74.7%.

Nashville Predators (22) added by Rick Gethin
PLUS: The four big additions to the Preds this off-season? Ben Eaves, Ben Guite, Peter Olvecky and Marcel Goc. Not names that inspire a fan base. The big names that still reside in Nashville (J.P. Dumont, Shea Weber and Steve Sullivan) should help with scoring and mentoring the up and coming youngsters. They have two 1A goaltenders in Dan Ellis and Pekka Rinne (although Rinne could be the legitimate #1 goalie); one will jump to the forefront to help carry the team. Never underestimate Barry Trotz behind the bench; he still has some surprises up his sleeves.
MINUS: The defense took the biggest hit this off-season with Ville Koistinen and Greg Zanon leaving for greener pastures. Vernon Fiddler and Scott Nichol went west with Radek Bonk Antti Pihlstrom going overseas. You don't want to hear this but it's a rebuilding year in Music City. They'll likely flirt with the playoffs right to the very end but ultimately fall short, as the Central Division is tough again this year.

Los Angeles Kings (23) added by Jim Neveau
PLUS: The Kings will be helped enormously by their team chemistry. A lot of these players are growing up together, with Dustin Brown, Drew Doughty, Anze Kopitar, and Jack Johnson all itching to make an impact with the team. This chemistry is a big contributing factor to the team's success on the penalty kill, on which they ranked 7th last season with an 83% kill rate. Jonathan Quick will help that as well.
MINUS: Even with all of that young talent, however, the Kings will still have their fair share of offensive woes. They only scored 207 goals last year, and only two teams had fewer than that total: the Islanders and the Avalanche. That is not the kind of company a team is going to want to keep if they seriously want to contend for a playoff spot.

Florida Panthers (24) added by Derek Jung
PLUS: A solid core of forwards entering their prime (Weiss, Booth, Horton, Frolik) provide the Panthers with a decent amount of offensive punch.  Tomas Vokoun returns after posting decent stats (2.49 GAA, 0.926 SV%) last year.  Prospect Michal Repik could be ready for the big time.
MINUS: The loss of Jay Bouwmeester hurts an already anemic power play (16.6% last year), although adding Dennis Seidenberg and Jordan Leopold will help somewhat.  Overall, very middle-of-the-road, both offensively and defensively.

Ottawa Senators (25) added by Chris Shafer
PLUS:The drama seems endless for the Senators be it Ray Emery or Dany Heatley. The good news may just be that some of the team distractions are gone. With Heatley's departure though the Senators are able to bring in Jonathan Cheechoo and Milan Michalek to fill out the depth. Alexei Kovalev, who signed in the offseason, also might have something to say about this offense if he is healthy.
MINUS: Heatley is gone, but the void he left is glaring. Jason Spezza and Daniel Alfredsson cannot hold down the fort alone. The additions brought into the offense outside of Michalek have some serious questions. On top of that there is no real strong goalie presence unless you consider Pascal Leclaire someone who can steal games for the Senators with the relatively weak defense that Ottawa has assembled.

Atlanta Thrashers (26) added by Jim Neveau
PLUS: The Thrashers' strength lies in their improved defensive corps. With the addition of Pavel Kubina to their blue line, as well as the maturation of fellow defensemen Nathan Oystrick and Zach Bogosian, the Thrashers will be a much improved team when defending the rush. Of course, having talented forwards like Ilya Kovalchuk and Nik Antropov won't hurt things either. This is one team that could shock the world. They have the talent in place, but they just need to put it all together.
MINUS: Their weakness will definitely be between the pipes. With "franchise" goalie Kari Lehtonen rarely living up to that moniker, the Thrashers may have to rely upon the inexperienced duo of Johan Hedberg and Ondrej Pavelec to man the fort in Lehtonen's absence. Kovalchuk's steadily declining power play productivity (only 12 PP goals last year, compared to 27 three seasons ago) is also a trend to keep an eye on.

Tampa Bay Lightning (27) added by Joanne Giuliano
PLUS: Two words come to mind here: Antero Niittymaki. One team's trash is another's treasure, and in this case, the Lightning certainly got a treasure. Aiding Mike Smith with solid goaltending this season, the Lightning can turn their efforts to developing Steve Stamkos into the phenomenon he was supposed to be. Tampa also has the depth it has lacked over the past couple of seasons. With Victor Hedman, the talent in the Lightning organization filters from down from the top. The addition of Ohlund brings a much needed veteran presence in the locker room and on the blue line.
MINUS:The third and fourth lines need to deliver. The Lightning won't make it far if they soley rely on their top line for scoring and point production. If guys like Steve Downie really step it up in supporting roles we might see a teeny bit of the team that (everyone seems to forget) won the Cup just five years ago.



Phoenix Coyotes (28) added by Rick Gethin
PLUS: With the Coyotes future beyond this season still in doubt, Don Maloney was able to look past the distractions and add Vernon Fiddler, Adrian Aucoin and Jim Vandermeer to the roster to add some depth to a young Phoenix team. Shane Doan and Peter Mueller need to put up good, consistent points if this team wants to make the playoffs. Ilya Bryzgalov needs to be better in net as he has Jason LaBarbara and Al Montoya breathing down his neck. Could Ulf Samuelsson (currently the acting head coach) take the bench for the season? To say the least, it would be entertaining.
MINUS: While the defense should be good, it won't get them to the promised land. The biggest weakness the Coyotes have is the lack of a scoring threat anywhere in their line-up. Goaltending might fall suspect if Bryzgalov isn't on his game. With the off-ice distractions I look for Phoenix to have issues winning games.

New York Islanders (29) added by Derek Jung
PLUS: The addition of first overall pick John Tavares is a chance for a new start for the Isles.  And he's not alone, as the Islanders have a very promising group of youngsters, including Kyle Okposo, Blake Comeau, and Josh Bailey.  Mark Streit puts up a lot of points anchoring the Islander power play.  If healthy, Rick Dipietro can put up solid numbers in goal.
MINUS: The worst team in the NHL last year made very few off-season changes.  With no new significant additions other than Tavares, expect the Islanders to continue to be deficient in scoring goals (second-worst in '08-'09) and keeping them out (third-worst).  Below-average special teams (23rd-ranked power play, 22nd-ranked penalty kill) certainly doesn't help.


Colorado Avalanche (30) added by Rick Gethin
PLUS: Big changes have taken place in the Mile High City; the biggest of which was the retirement of Joe Sakic. The front office and coaching staff is new this year and they traded away co-leading scorer Ryan Smyth. The standout addition was the signing of goaltender Craig Anderson to shore up the goal. Paul Stastny needs to rebound from last years injuries; he could be looked upon as the new leader of this team in the absense of Sakic. Oh, and by the way, did I say this was a rebuilding year?
MINUS: With Joe Sakic, Ryan Smyth and Ian Laperriere gone, some holes need filled; but who to fill them? After finishing in the basement in both the Northwest Division and the Western Conference last year, look for more of the same this season. Let the rebuild begin.