Western Conference // Eastern Conference
I know what you're thinking: how could this be a predictions piece nearly a week into the NHL season?
But, if you really think about it, most teams haven't even begun to get their legs underneath them yet.
So it's still fair game in my mind to bring to you my Western Conference predictions for this season.
Hey, better late than never, right?
You may recall the Eastern Conference predictions I made a few weeks ago and whether you agreed with them our not, I'm sure we're all equally elated that hockey season is now under way.
The best thing about predictions is that everyone has a take on how the season will play out, but no one ever knows for sure until each team has played out game 82. I'm no different.
The following is how I personally view the NHL and I will do my best to provide you with an educated guess on where each team will fall. All I ask is that readers consider all possibilities and please, take your hometown blinders off while reading.
This is a follow-up to the aforementioned Eastern Conference predictions, as obviously you can't decide one conference without mapping out the other. The layout in which I break down each team's MVP and best breakout candidate will remain the same as last. So kick back, relax, and enjoy. Let's get started.
*Denotes division winner.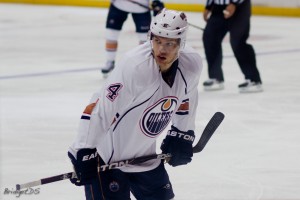 15. Edmonton Oilers ('10/'11 Standings: 62 pts, 15th place)
The Oilers have to be one of the most interesting last-place teams I've ever seen. Taylor Hall is obviously the next big thing in Alberta, but among casual fans outside of Edmonton, I feel as though the likes of Jordan Eberle, Magnus Paajarvi, Linus Omark, Devan Dubnyk and Ryan Nugent-Hopkins (to a lesser extent) as well as few other notable youngsters are too often ignored.
If you follow hockey closely, however, there's no doubting the Oilers have pieced together a solid young core through their years of futility that remains unmatched throughout the league.
This season will be a key year for the development of many of the aforementioned young studs. Dubnyk will be counted on to prove his worth in net and Hall will be expected to better his 42-point rookie season from a year ago. Potential wise, this team is probably the best in the NHL. But in terms of maturity, talent and competitiveness, this team is still a few years away if all goes according to plan. Don't worry Oilers fans, your time is coming.
MVP: Taylor Hall Breakout Candidate: Jordan Eberle
14. Phoenix Coyotes ('10/'11 Standings: 99 pts, 6th place)
This is a hockey club that I admire and respect more than most in the league. For years Coyotes teams have overcome the adversity that inevitably comes with playing a winter sport in a desert and just when the hockey world wrote them off, bounced back with two consecutive playoff appearances.
Unfortunately, I think this franchise's better days are behind them. Under the ownership of the NHL and on the brink of moving out of Phoenix for good, the team has launched an awesome last-resort marketing campaign that I think will really touch base with fans around the NHL; just not the ones in the desert.
A playoff team last season, the Coyotes repeating that feat this season would be remarkable after the loss of franchise goalie Ilya Bryzgalov to Philadelphia via free agency. Aside from team captain and all-around great guy Shane Doan and the breakout defenseman from last season, Keith Yandle, this team lacks any big-name commodities and has a gaping hole at the goaltender position. Phoenix looks to be on the verge of taking a big step back in the worst way.
MVP: Shane Doan Breakout Candidate: Oliver Ekman-Larsson

13. Dallas Stars ('10/'11 Standings: 95 pts, 9th place)
The Stars are another team that suffered a huge loss during the off-season and appears to be destined to finish way back in the standings this year.
After coming within a game of the postseason last season, the Stars lost Brad Richards who was such a huge part of this team. With Mike Ribeiro and Jamie Benn expected to shoulder the load offensively, the Stars will find it nearly impossible to fill those shoes with the bodies they have on the roster now.
Not to mention with Kari Lehtonen starting in net, the Stars have a big weakness in goal tending that will no longer be able to hide behind the team's offense production. The ownership issues have plagued this franchise and as soon as those are resolved I'm confident this once proud franchise will again find its feet. But until then, expect a disappointing season from the Stars.
MVP: Mike Ribeiro Breakout Candidate: Jamie Benn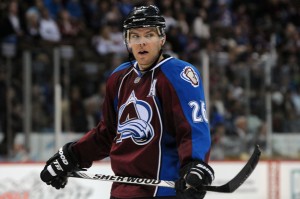 12. Colorado Avalanche ('10/'11 Standings: 68 pts, 14th place)
The Avalanche had high expectations heading into last season after shocking everyone and making the playoffs the year prior. But Colorado finally came back down to earth after poor goal tending and their inexperienced roster caused the team to finish 14th in the West.
This year things are looking a little brighter for the Avalanche. After their dismal year, the team took comfort in selecting Gabriel Landeskog with the No. 2 overall selection. Landeskog is arguably the most NHL-ready player to come out of this year's draft, something that the Avs may soon find out if he's able to stick on the roster for the entire season as expected.
The team improved at goalie despite paying a fortune to do so and kept their loses to a minimum over the off-season. Colorado is a team I like a lot to be a dark-horse playoff contender this season with Paul Stastny, Erik Johnson and Matt Duchene at the helm. But it's too hard to ignore the club's struggles last season with virtually the same roster. They'll have to prove they can compete with the big boys in the West before moving up too much here.
MVP: Paul Stastny Breakout Candidate: Gabriel Landeskog

11. Calgary Flames ('10/'11 Standings: 94 pts, 10th place)
Last season the Flames were among the top-10 in scoring and special teams play but still failed to qualify for a spot in the playoffs due to the lack of depth and poor play by the overrated Miikka Kiprusoff.
This season the team has a new look to it after trading defenseman Robyn Regehr to the Buffalo Sabres for what right now equates to cap relief and a bag of hockey pucks. Despite the likely emergence of the promising young center, Mikael Backlund, the loss of Regehr will eventually prove to be too big to overcome for the Flames.
Sure, they've got some powerful weapons headlined by Jerome Iginla still on the roster, but really how long will it be before Iginla begins to experience a drawback from the incredible level he's played at throughout his career. I think it'll be this year. The Flames may be able to sneak into the playoffs, but only if everything goes right for this team. And that's a pretty big if.
MVP: Jerome Iginla Breakout Candidate: Mikael Backlund

10. Columbus Blue Jackets ('10/'11 Standings: 81 pts, 13th place)
The Blue Jackets were one of the teams able to revamp their roster over the off-season while taking full advantage of Philadelphia's fire sale.
By adding Jeff Carter, the Blue Jackets immediately provide their top line with a center who should score a lot of goals along with line mate Rick Nash by his side. James Wisniewski was another big off-season addition for Columbus and although they likely overpaid for the undersized, offensive-minded defenseman, Wisniewski could add another fold to the Blue Jackets' offense and power play unit.
Despite the acquisitions and what appears to be a relatively deep team at forward, the Blue Jackets still lack too much talent and grit on the blue line and until goalie Steve Mason can show that his rookie season was not a fluke, I expect the Blue Jackets to finish out of playoff contention in the competitive Western Conference.
MVP: Rick Nash Breakout Candidate: Ryan Johansen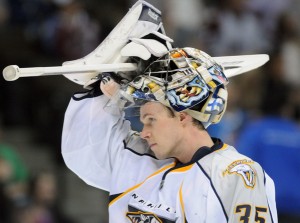 9. Nashville Predators ('10/'11 Standings: 99 pts, 5th place)
The Predators were one of the league's best surprises in '10/'11 and certainly has fans buzzing about hockey in Nashville, something many folks from around the league thought could never happen.
Nashville holds one of the league's most enticing defensive corps/goal tending combinations in the entire league highlighted by Pekka Rinne and Shea Weber.
But this team however lost a few pieces in the off-season that could turn out to become bigger loses than some people think in Steve Sullivan, Matthew Lombardi, Cody Franson and Joel Ward. Not to mention the team's lack of scoring and with the incredible year Rinne put together last season, don't you think it's reasonable to expect a decline, however slight, from the All-Star goalie?
Overall, Barry Trotz is by far one of the best coaches in the entire league and this team could very well prove me completely wrong and cruise into yet another postseason berth. I just think there's a few teams on the upswing in the West poised to sneak into the playoffs. And that will likely be at Nashville's expense.
MVP: Mike Fisher Breakout Candidate: Ryan Ellis

8. St. Louis Blues ('10/'11 Standings: 87 pts, 11th place)
The Blues are one of those teams I consider on the upswing, poised to find their way back into the playoffs after a few years of mediocrity.
This prediction lies solely on Jaroslav Halak, who put together a strong season last year but not one the Blues were hoping for after acquiring him from Montreal two seasons ago. If he plays at the level he did while manning the net for the upset minded Canadiens a few years ago, then this team will be no treat matching up against.
After a plethora of injuries undoubtedly hurting the Blues last season, this team returns healthy for the start of this season boasting a lineup full of a perfect combination of both promising young talent and veteran leadership. Many people won't agree with the placing of the Blues ahead of teams like Nashville and Columbus, but I think that feeling will change as soon as the hockey world gets to see what this team can do.
MVP: Jaroslav Halak Breakout Candidate: Alex Pietrangelo

7. Minnesota Wild ('10/'11 Standings: 86 pts, 12th place)
The Wild are a team that I think many pundits around hockey tend to overlook. They had an abysmal year last season, and their offense was anything but productive. But with the additions of Dany Heatley and Devin Setoguchi, I think the Wild's offensive output will be a trend we see improve as the season moves on.
Unfortunately, it took top blue-liner Bret Burns to reel in some of the offensive firepower, and the defense that features Marek Zidlicky and Greg Zanon as their top pairing probably is due to suffer some sort of setback. But what the Wild do still have is one of the most underrated goaltenders in all of hockey in Niklas Backstrom.
If Backstrom can overcome his struggles from last season and play at the level he's certainly capable of, that will go a long way to make this team forget about their lack of defensive depth. I think the Wild made the right changes in the off-season and it will be those additions, coupled with the uncanny play and leadership provided by another underrated player, Mikko Koivu, that help them back to the playoffs this season.
MVP: Mikko Koivu Breakout Candidate: Colton Gillies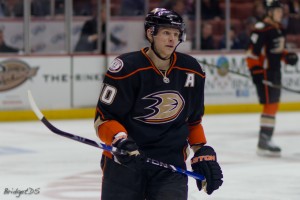 6. Anaheim Ducks ('10/'11 Standings: 99 pts, 4th place)
The Ducks are loaded with talent this season as they have been in years past. Corey Perry, Ryan Getzlaf and Bobby Ryan are among some of the best forwards in the entire NHL. Throw in the return of 80-point man Teemu Selanne and combine that with a healthy Jonas Hiller and the Ducks look to dress one of the league's deepest teams night in and night out.
The questions for me lie within the team's defense and Hiller's ability to return to the level he played at last season before suffering the injury. If he does, and the defense shows it can compliment the offensive brilliance of the forward group, then we will see the Ducks team we saw in the late stretches of last season.
It's those questions as well as others, however, that I see a slight decline from the Ducks after they finished fourth in the West last season. It will be another tight race.
MVP: Ryan Getzlaf Breakout Candidate: Cam Fowler

5. San Jose Sharks ('10/'11 Standings: 105 pts, 2nd place)
For years the Sharks have been the team associated with every choker joke there is to make. Just as you thought it may finally have been the year the Sharks pull it together in the playoffs and reach they Stanley Cup Finals, they once again fell short.
So what do they do? Well they make a few changes, of course. Heatley and Setoguchi are out, Bret Burns, Michal Handzus and Martin Havlat are in. Combine those new additions with the previously existing corps of Joe Thornton, Patrick Marleau, Dan Boyle, Joe Pavelski and Logan Couture and you've got yourself a pretty good hockey club.
To me the glaring issue for the Sharks this season will be in net. I'm just simply not convinced that Antti Niemi is all that good. I know, I know, he led the Blackhawks' Cup run just two season back and actually put up very respectable numbers last season with the Sharks, but it's his success last season that leads me to believe he will take a step back this year. He's already on the IR to start the season, and the Sharks will need him to be good and healthy to match last year's results. I think they take a step back from the second-place finish a year ago.
MVP: Joe Pavelski Breakout Candidate: Jason Demers

4. Detroit Red Wings ('10/'11 Standings: 104 pts, 3rd place)
The Red Wings start this season with the expectations of making it an unheard of 21st consecutive season with a playoff berth and all signs point to them fulfilling that goal with ease come the end of the year.
Much of last year's team that reached the second round of the playoffs is still intact. And with a more experienced and well prepared Jimmy Howard in net, I think the Red Wings can cruise to the West's third best record.
Offensively, Henrik Zetterberg and Pavel Datsyuk had an off year last season based upon their usual standards. I wouldn't bet on that trend to continue.
To me, Detroit's biggest weakness will lie within their defensive play which will rely on a few youngsters to step up and meet increased expectations. But other than that, it's hard to imagine this Red Wings team taking any sort of step back whatsoever. They can only be better than last season, which is scary.
MVP: Pavel Datsyuk Breakout Candidate: Brendan Smith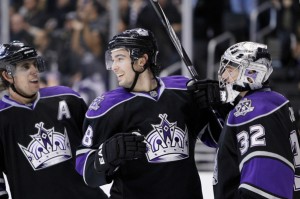 3. Los Angeles Kings ('10/'11 Standings: 98 pts, 7th place)*
The other team to take advantage of the roster blowup in Philly, the Kings yield one of the league's most well-rounded lineups in scoring, defense and goal tending.
Mike Richards arrives and instantly steps into a situation where he'll get to play alongside 70-point scorer Anze Kopitar, Dustin Brown and Dustin Penner. Not too bad of a gig.
Jonathan Quick will shoulder the load from between the pipes, and if he struggles well, in comes Jonathan Bernier who may be equally as talented.
Now that the Drew Doughty saga has come to a close, the Kings' defense returns the young star as well as staples Jack Johnson and Willie Mitchell.
The biggest question mark for the Kings is in the depth department, as the loses of Michal Handzus and Wayne Simmonds could prove to hurt if they experience a few injuries. But all in all it's hard to argue the Kings are among the best teams in hockey heading into this season.
MVP: Dustin Brown Breakout Candidate: Thomas Hickey

2. Chicago Blackhawks ('10/'11 Standings: 97 pts, 8th place)*
After a disappointing season last year almost cost the defending champs a playoff spot, Chicago could be a team that is primed to make the biggest jump in the standings this season.
Although the team ultimately fizzled out against the eventual Western Conference Champion Canucks in the first round last year, the core of the Blackhawks that won the Cup the year before if still very well intact.
Captain Jonathan Toews and Patrick Kane will spearhead the group of forwards as usual along with superb secondary play from Marian Hossa and Patrick Sharp.
On the defensive side, look for a rebound season from Duncan Keith and another solid year from Brent Seabrook. Along with the addition of Steve Montador as well as the emergence of youngsters Nick Leddy and Niklas Hjalmarsson, the Blackhawks should be able to field one of the better defensive units in the league to put in front of the promising Corey Crawford in net.
It's my expectation that all these pieces coming together will be enough for the Blackhawks to leapfrog Detroit and re-claim the Central Division title as well as the conference's No. 2 seed.
MVP: Patrick Kane Breakout Candidate: Michael Frolik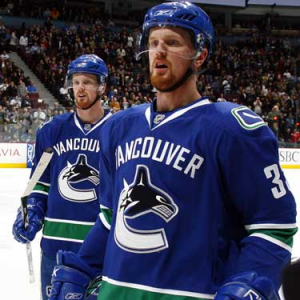 1. Vancouver Canucks ('10/'11 Standings: 117 pts, 1st place)*
I'd imagine you'd be considered a moron if you left the Canucks out of the top spot in the Western Conference this season and a moron I am not. These Canucks are every bit as good as they were last season when they came within one win of being crowned Stanley Cup Champions.
This season will be no different for a team that remained relatively intact over the off-season aside from the loss of Christian Ehrhoff on the blue line. The depth is still there, the scoring will still be there, the goal tending (Luongo is still the man, sorry, Vancouver) is, too.
The Canucks could wind up missing Ehrhoff's rocket shot, his effectiveness on the power play and ability to eat minutes, but I think Alexander Edler to be every bit as capable of filling those shoes. The Canucks have the perfect mix of scoring on their top lines and depth role-players across the bottom, so it's hard to imagine any sort of drop off whatsoever.
Vancouver finds themselves in the type of situation where nothing this team accomplishes in the regular season will matter to the Vancouver fans and with that comes immense amounts of pressure. This season will be the true test to find out whether the Canucks will enter Washington/San Jose territory or if they are indeed next in line to hoist the Stanley Cup.
MVP: Henrik Sedin Breakout Candidate: Alexander Edler

Brandon Schlager is the Buffalo Sabres correspondent for The Hockey Writers. You can email him at brandon.schlager@yahoo.com or follow him on Twitter @THWGoldSchlager.