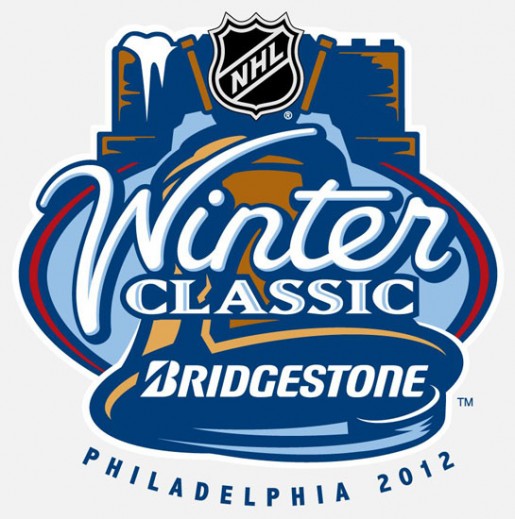 Would you like to purchase tickets to this year's Winter Classic game? There are plenty of tickets available, however, most are priced in the neighborhood of an arm and a leg.
Citizens Bank Park in Philadelphia will hold the league's annual out-door celebration of hockey being contested between the Philadelphia Flyers and the New York Rangers. The converted baseball park will hold approximately 45,000 people.
Tickets to the game were available through the NHL, the Flyers, the Rangers and the Philadelphia Phillies. Unless you were a season ticket holder of one of the teams, you never got a chance to even sniff the opportunity to buy tickets at face value, as there was no public sale made available.
Even season ticket holders got a bit of the shaft. A lottery was held, as in past Winter Classics, for season ticket holders for both teams (as well as season ticket holders for the Phillies) to have the chance to buy tickets. However, if you were selected, you had to purchase a three game package, including tickets for the Winter Classic itself, tickets for the alumni game and tickets for an AHL game that would be played on the outdoor rink. This didn't make fans happy, but what could they do?
As for the general public, their only shot at tickets is the secondary market. This means scalpers or websites such as Stubhub. It also means drastically inflated prices.
The good news it that there are still plenty of tickets available. The bad news is obvious.
The average ticket price on Stubhub for the Winter Classic is around $600. As of today, just under 3,000 tickets are up for purchase on Stubhub alone and prices range from the cheapest seat being $319 (binocular territory) to upwards of an absurdly inflated $9,990 for a seat 24 rows off the field.
For $9,990, I would expect to be sitting on the bench with the players. Close seats, meaning those with the prime views and proximity, will cost you well over $1,500.
Face value for tickets range from $79 to $299.
Since the inaugural game held in 2008, and leading up to last year's Classic held at Heinz Field in Pittsburgh, at least a small amount of tickets were made available to the general public via a lottery system. This year's game breaks that tradition even though it is being held in a similar venue as past Winter Classics in Boston (Fenway Park) and Chicago (Wrigley Field). Both venues had a smaller capacity, 38,112 and 40,818 respectively, than Citizens Bank Park (45,000) but still managed to offer a limited number of tickets to the general public.
Is it a sign of the growing popularity of the game that more and more tickets are being given to the ever-growing number of sponsors and NHL interests? Perhaps, after all, their sponsorship money is what makes these events possible. Each year Winter Classic tickets are becoming more and more like Super Bowl tickets.
High demand and limited supply have shaped the market. While I don't believe the person selling their seats for $9,990 should expect a check any time soon, there will always be fans willing to shell out a couple thousand dollars to see an event like The Winter Classic. It's an event on nearly the same level as the Super Bowl in terms of scale and logistics. Unlike the Super Bowl though, for a fan that lives in the city the game is being held in, they only have to buy the tickets. No hotel bills. No gas money. No plane fares.
For fans of the visiting teams, it might be only a mater of a short drive. One they can make there and back in the same day. From New York to Philly is roughly 90 miles. Not a major drive at all.
My advice, as someone who has watched Winter Classics in person and at home, I say sometimes the best seat is the one in front of your HD flat screen. At least at home the only drunken idiots you have to put-up with are your in-laws.