With the shortened NHL season set to begin on Saturday January 19th, 2013, it is time to make our predictions as to which team will make the playoffs this season. The 48-game calendar will not be forgiving for teams that go through prolonged slumps and, as a result, young teams will be at a disadvantage compared to teams filled with grizzled veterans. Today I will have a look at the Western Conference. [Eastern Conference predictions]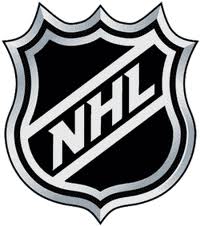 2012-13 NHL regular season predictions: Western Conference
15. COLUMBUS BLUE JACKETS = 40 points
After a very difficult season during which the Jackets collected only 65 points, GM Scott Howson was faced with the biggest challenge of his career: trade his captain Rick Nash. That's what he finally did on July 23rd, sending him to the Rangers in exchange for Brandon Dubinsky, Artem Anisimov, Tim Erixon and a 1st round pick: not the kind of return Blue Jackets fans were expecting for their franchise player. With Nash gone, only Vaclav Prospal scored more than 50 points last season among the current Columbus players. It will be hard to win games for the Blue Jackets this season, and despite improving their defensive corps with the acquisition of Jack Johnson and the drafting of Ryan Murray (who is out for the season with a separated shoulder), the season will be very long for head coach Todd Richards. The tandem of Steve Mason and Sergei Bobrovsky is not the solution in goal.
14. PHOENIX COYOTES = 45 points
The uncertainty regarding the team ownership has caused a lot of headaches to GM Don Maloney this off-season. Veterans Ray Whitney and Adrian Aucoin left via free agency, and support players such as Taylor Pyatt and Gilbert Brule signed elsewhere. Maloney replaced Aucoin's veteran presence with Zbynek Michalek on the blue line, but in front, the only notable players willing to sign in Phoenix were power-play specialist Steve Sullivan, band-aid boy David Moss and journeyman Nick Johnson: not a lot of firepower. Fortunately for Maloney and Tippett, veteran leader Shane Doan elected to re-sign with the franchise days before the expiration of the old CBA? Unless youngsters Mikkel Boedker and Martin Hanzal finally break out offensively, the team will be starving for goals all-season long. Mark my words: Mike Smith will not repeat last year's performance and the Coyotes will fall in the standings as a result.
13. CALGARY FLAMES = 47 points
The Flames leaders, Jarome Iginla and Miikka Kiprusoff, are not getting any younger and the Flames still lack a true #1 centre to pivot their first line after the departure of Olli Jokinen via free agency. GM Jay Feaster solidified his blue line with the signature of rearguard Dennis Wideman, but failed to address the team's lack of scoring of last year. He replaced Jokinen's 61-point production with Jiri Hudler's 56 points, which is not exactly an improvement, especially since Hudler mostly played wing last season. Former KHLer Roman Cervenka and prospect Sven Baertschi will certainly provide more offensive support, but it will not be enough to make the playoffs in the very tight Western Conference unless new head coach Bob Hartley finds a way to motivate his new team.
12. NASHVILLE PREDATORS = 48 points
Ryan Suter's departure via free agency will hurt the Predators more than people think and with no notable acquisition this off-season, GM David Poile will have to find other ways to give more scoring punch to his head coach Barry Trotz. Also not returning are troublesome forwards Alexander Radulov and Andrei Kostitsyn, as well as veteran blue-liner Francis Bouillon. Luckily for Trotz, Poile matched the Flyers' offer sheet for Shea Weber, otherwise they would finish even lower in the standings. Look for Pekka Rinne to keep the Predators in most games, but he will be on the losing end of them on most nights. The team is very thin on defense after Weber.
11. EDMONTON OILERS = 50 points
As much as we all want to see the entertaining Oilers make the playoffs and have success, their lack of defensive depth and the instability in net will hurt them over the season. While youngters such as Jordan Eberle, Ryan Nugent-Hopkins, Taylor Hall and Nail Yakupov will be interesting to watch and will rack up points for the young Oilers, overpaid veterans like Shawn Horcoff and Ales Hemsky keep disappointing year after year. On defense, the signature of über-prospect Justin Schultz will certainly help on the power play, but their lack of mobility after Ryan Whitney, who missed 78 games in the past two seasons, is a detriment to the team's run-and-gun offense. With the acquisition of Mark Fistric, the Oilers now have nine NHL defensemen under contract so something has to give. In goal, Devan Dubnyk will get the bulk of the word load while washed-out veteran Nikolai Khabulin plays the last year of his horrible contract.
10. DALLAS STARS = 51 points
The revamped Stars will be interesting to watch this season with newly acquisitions Derek Roy (BUF), Jaromir Jagr (UFA) and Ray Whitney (UFA) providing much needed offensive punch to the team. Gone are Radek Dvorak, Sheldon Souray and Mike Ribeiro. With Ribs gone, Jamie Benn and Loui Eriksson are Dallas' new offensive leaders and will be heavily relied upon this season. Head coach Glen Gulutzan also hopes that his veteran Brenden Morrow will be fully healed after an injury-riddled campaign in 2011-12. The Stars can also count on a trio of steady blue liners in Stephane Robidas, Trevor Daley and Alex Goligoski. Kari Lehtonen will get the bulk of the workload in goal.
9. COLORADO AVALANCHE = 52 points
The young Avs are certainly in the right direction with a young core of talented players such as Matt Duchene, Gabriel Landeskog and Ryan O'Reilly. If Paul Stastny can find his scoring touch back and complimentary players such as David Jones, Steve Downie and Jamie McGinn score on a regular basis, the Avalanche will be in the thick of the playoff race until the end. The team also signed UFA P-A Parenteau to provide more offense. On the blue line, the team lacks mobility and offensive instincts after Erik Johnson. Veterans like Jan Hedja and Greg Zanon, while good defensively, have a heard time contributing offensively. The goaltending tandem of Semyon Varlamov and J-S Giguere, while good, won't be enough consistent for the Avalanche to make it back into the spring dance.
8. ANAHEIM DUCKS = 53 points
Corey Perry and Ryan Getzlaf will rebound from subpar seasons in 2012-13, but it won't be enough for the Ducks to make it back to the playoffs. Veterans Saku Koivu and Teemu Selanne are not getting any younger, and the Ducks are not very deep at forward. On defense, Lubomir Visnovsky's departure will be filled by offensive-minded defender Sheldon Souray, and Bryan Allen will also add some sandpaper on the blue line. In goal, Viktor Fasth will challenge starter Jonas Hiller for playing time. Ultimately, the Ducks will improve under head coach Bruce Boudreau, but their evident lack of depth will make it hard for them to sneak into the playoffs.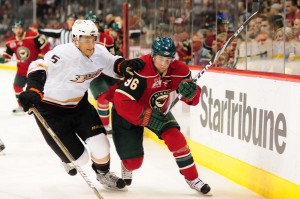 7. MINNESOTA WILD = 55 points
With the notable signatures of Ryan Suter and Zach Parise, the Wild made the biggest splash of the summer on the free agency market. The two talented players will provide a much-need offensive boost to the goal-starving Wild. The arrival of talented prospect Mikael Granlund to the existing group of Mikko Koivu, Dany Heatley and Devin Setoguchi will give the Wild two good scoring lines. Suter's presence will solidify a young and unproven defensive corps including Tom Gilbert, Jared Spurgeon and Marco Scandella. In net, Niklas Backstrom and Josh Harding are one of the best goalie tandems in the league. Look for a slow start for the Wild as their new players adjust to their surroundings, which is why they will not finish higher in the standings this season.
6. DETROIT RED WINGS = 56 points
The Red Wings are bound to go down the standings after losing Nicklas Lidstrom (retirement) and Brad Stuart (free agency). Their departures mean that youngters like Jakub Kindl and Brendan Smith will finally get their chance on the thinnest defensive corps the Wings will use in a long time. Band-Aid boy Carlo Colaiacovo and Kyle Quincey are not the solution on the blue line. At forward, the Wings are still very deep with offensive dynamos like Pavel Datysuk, Henrik Zetterberg, Johan Franzen and Valtteri Filppula. Jimmy Howard will be the go-to guy in goal, with former Maple Leaf Jonas Gustavsson backing him up.
5. SAN JOSE SHARKS = 57 points
Gone are the days of total regular season dominance for the Sharks as Patrick Marleau and Joe Thornton's performances have dwindled in the past few years. Dynamic forwards Logan Couture and Joe Pavelski are ready to take over the challenge to lead this unpredictable team deep into the playoffs. If Martin Havlat can stay healthy and Brad Stuart gives the Sharks more stability on the blue line, there is no doubt the Sharks will finish with a similar point total than last year (prorated). Anti Niemi and Thomas Greiss make up for a solid goaltending duo. The Sharks are already banged up on defense with Justin Braun being day-to-day with a broken hamate, Jason Demers out a few weeks with a wrist injury and Brent Burns still recovering from a sports hernia!
4. CHICAGO BLACKHAWKS = 61 points
The Blackhawks didn't make any major changes in the off-season, already counting on a solid team despite an early playoff exit last spring. Talented players such as Jonathan Toews, Patrick Kane, Marian Hossa and Patrick Sharp lead the way offensively. The top defensive pairing of Duncan Keith and Brent Seabrook remains one of the most efficient duo in the NHL. Gone are veterans Sean O'Donnell, Brendan Morrison and Andrew Brunette. Youngters Brandon Bollig, Jimmy Hayes and Andrew Shaw are ready to step up and give the Blackhawks the depth the team has been lacking in recent years. Joel Quenneville hopes Corey Crawford will rebound from a dreadful playoff series against the Coyotes.
3. ST. LOUIS BLUES = 62 points
The Blues opted for stability this off-season, keeping fairly the same line-up other than letting go veterans Jason Arnott, Kent Huskins and Carlo Colaiacovo. A healthy David Perron and prospect Vladimir Tarasenko will give an offensive boost to an already potent forward group composed of T.J. Oshie, Patrick Berglund, Andy McDonald and David Backes. On defense, Alex Pietrangelo and Kevin Shattenkirk will lead the way offensively, while veteran Barret Jackman and undervalued Roman Polak will neutralize the opposing forwards. Jaroslav Halak and Brian Elliott will continue to be brilliant as Ken Hitchcock will lead his promising team to another playoff berth.
2. VANCOUVER CANUCKS = 63 points
After a first round exit, the biggest question mark surrounding the Canucks is the status of elite goaltender Roberto Luongo. Will the team trade him or keep him in the fold with stellar young goalie Corey Schneider? The Sedin twins will continue to be the spark plugs of the Canucks' offense, while Ryan Kesler, David Booth and Alex Burrows will provide Vancouver with complementary scoring. Still, Kesler will not be able to start the season due to shoulder and wrist injuries and the timetable for his return is still unkown. On defense, gone are Sami Salo and Aaron Rome, replaced by power-play specialist Jason Garrison who will form a dynamic offensive trio with Alex Edler and Kevin Bieksa. Overall, the Canucks are expected to repeat last season's performance, save for the first round exit.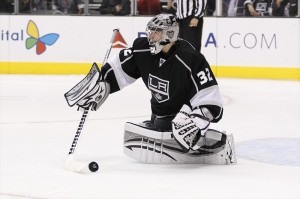 1. LOS ANGELES KINGS = 66 points
The Stanley Cup champions are bound to continue on their momentum and have a great season. Almost every player from last year Cup run will be back which means that Jonathan Quick will have a very deep team in front of him. With impact players like Anze Kopitar, Mike Richards, Dustin Brown and Jeff Carter at forward and quarterback Dew Doughty on defense, the Kings are filled with star players. Los Angeles also relies on steady veterans like Justin Williams, Jarret Stoll and Simon Gagne to score goals, as well as unheralded rearguards such as Rob Scuderi, Matt Greene and Willie Mitchell to protect their net and prevent scoring chances. Quick should be the #1 consensus pick among goalies next season as he has finally recovered from a herniated disc in his back. However, the situation is different for Kopitar who will miss a few weeks due to a right-knee injury suffered in Sweden.
Do you agree to the above predictions? If not, why?
The regular season predictions for the Eastern Conference can be seen here.