With the shortened NHL season set to begin on Saturday January 19th, 2013, it is time to make our predictions as to which team will make the playoffs this season. The 48-game calendar will not be forgiving for teams that go through prolonged slumps and, as a result, young teams will be at a disadvantage compared to teams filled with grizzled veterans. Today I will have a look at the Eastern Conference.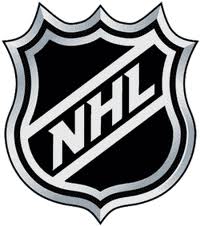 .
2013 NHL regular season predictions: Eastern Conference
15. NEW YORK ISLANDERS = 44 points
The lowly Islanders didn't do much in terms of improvement in the offseason. Up front, they lost an important offensive weapon when P-A Parenteau took his talent to Colorado and the team didn't replace his production via free agency or trade. On the blue line, the team is really thin after Mark Streit and Travis Hamonic, and the uncertainty surrounding Lubomir Visnovsky's status, who wants to remain in the KHL this season, certainly doesn't help. In goal, the team is counting on the veteran Evgeni Nabokov and the oft-injured Rick Dipietro to hold the fort. Please note that John Tavares will continue to improve and be an offensive force for the years to come despite all of the above.
14. TORONTO MAPLE LEAFS = 46 points
While the Leafs improved offensively an already potent core of Phil Kessel, Joffrey Lupul and Mikhail Grabovski with the acquisition of James Van Riemsdyk on their top-six and the signature of Jay McClement to ameliorate their penalty kill, former GM Brian Burke did not address the team's goaltending woes prior to his firing earlier this week. Unless new GM Dave Nonis acquires someone like Roberto Luongo before the season starts, the team will rely on youngsters James Reimer and Ben Scrivens to win some games, which is not a good idea.
13. BUFFALO SABRES = 48 points
The Sabres barely missed the playoffs last season, but GM Darcy Regier didn't do anything to improve a team that struggled to score goals. Heck, Regier even traded inconsistent, yet productive, pivot Derek Roy in exchange for agitator Steve Ott and depth defenseman Adam Pardy. Roy's departure, combined with a lack of a true #1 centre in Buffalo will hamper the Sabres' chance at making the playoffs. Unless Cody Hodgson explodes offensively or draft picks Zemgus Girgensons and Mikhail Grigorenko make the team and provide a much-need spark, the season will be long in Buffalo.
12. WINNIPEG JETS = 49 points
The Jets did not make any major improvement, other than veteran Olli Jokinen, to a line-up that failed to make the playoffs last year. While the Jets had great success at home last season, they failed to compete in most of their road games in 2011-12. Blake Wheeler, Andrew Ladd and Evander Kane will carry the load offensively, while Dustin Byfuglien (if he is in game shape) and Tobias Enstrom will provide offensive punch from the blue line. Al Montoya, who's an improvement over Chris Mason, will back-up Ondrej Pavelec for the upcoming season.
11. MONTREAL CANADIENS = 50 points
While the Canadiens finished last in 2011-12, they have a better team than their record on paper. With the stellar play of netminder Carey Price, the Canadiens always managed to play tight games and have a chance to win every night. However, a lack of offensive punch cost them way too many games last year. A healthy Andrei Markov and an improving P.K. Subban (when he is re-signed) will certainly help the team improve their dismal power play, but after their first line of David Desharnais, Erik Cole and Max Pacioretty, only Tomas Plekanec represents an offensive threat. Veteran Brian Gionta should add some scoring punch after an injury-filled season and Rene Bourque might bounce back after a lacklustre campaign, but still that won't be enough for the Habs. With Scott Gomez now gone, the team might elect to keep rookie Alex Galchenyuk around to get a spark offensively.
10. NEW JERSEY DEVILS = 51 points 
After the departure of all-star Zach Parise for his hometown, the Devils will be hard-pressed to find goals this season when Ilya Kovalchuk, Patrick Elias and Adam Henrique are off the ice. On defense, the team can count on steady defensemen like Henrik Tallinder, Anton Volchenkov and Bryce Salvador, but they are lacking a true offensive defenseman as Marek Zidlicky is a defensive liability. In goal, Martin Brodeur and Johan Hedberg are one year older and their performance will falter as a result. Will Ilya Kovalchuk be motivated to play in the NHL this year after playing in the KHL the during the lockout?
9. FLORIDA PANTHERS = 52 points
Despite making the playoffs last season, the Panthers had a losing record if we account for the OTL and they had a goal differential of -24. After Stephen Weiss, Tomas Fleischmann and Kris Versteeg, the Panthers are thin up front. Talented youngster Jonathan Huderdeau will certainly make the team out of training and contend for the Rookie of the Year award. On defense, the team added steady veteran Filip Kuba to an already potent group of Brian Campbell, Dmitry Kulikov and Ed Jovanovksi. In goal, the less than flashy duo of Jose Theodore and Scott Clemmensen gets the job done, but it will not be enough to make the playoffs this year. The team even invited unwanted forwards Alex Kovalev, Marek Svatos and Andrei Kostitsyn to their training camp in search of an offensive spark.
8. OTTAWA SENATORS = 54 points
The Senators barely made the playoffs last season, and it will happen again this year. With the return of Daniel Alfredsson for one more season, and the emergence of Erik Karlsson, Jason Spezza will not be the only offensive threat in the national capital. Still, GM Bryan Murray traded dynamic forward Nick Foligno in exchange of Ottawa-native Marc Methot, and replaced Foligno's production by signing Guillaume Latendresse who missed most of last season due to injuries. Craig Anderson will be backed-up by lanky goalie Ben Bishop, which should ease his workload and allow him to perform well all-season long. Talented defenseman Jared Cowan will miss the whole season due to a hip injury.
7. PHILADELPHIA FLYERS = 56 points
Look for the Flyers to have problems defensively with the departure of Matt Carle and the career-ending injury suffered by Chris Pronger who is still suffering from concussion symptoms. Offensively, the Flyers will still score plenty of goals despite Jaromir Jagr's departure with talented forwards like Claude Giroux, Brayden Schenn, Scott Hartnell and Daniel Briere leading the way. In goal, look for the most coloured goaltender in the league to have his ups and downs this season as he gets more comfortable to his new defensemen, most notably Luke Schenn, Bruno Gervais, Kurtis Foster and Nicklas Grossman.
6. TAMPA BAY LIGHTNING = 57 points
GM Steve Yzerman addressed his team's shortcomings during the off-season by acquired young talented netminder Anders Lindback to replace over-the-hill veteran Dwayne Roloson as the team's #1 goalie. Stevie Y also added much-needed depth on the blue line with the signatures of Matt Carle and Sami Salo, who will complement a solid top-four with Eric Brewer and Victor Hedman. At forward, the Bolt can count on sniper Steven Stamkos, as well as captain Vincent Lecavalier and playmakers Martin St. Louis and Teddy Purcell to carry the offensive load.
5. CAROLINA HURRICANES = 58 points
One of the most improved teams in the conference, the Hurricanes added two very talented players in Alex Semin (UFA) and Jordan Staal (PIT) to their offensive corps. They will allow Eric Staal and Jeff Skinner to finally play great offensive players and not the likes of Chad Larose and Jiri Tlusty. The steady play of underrated goaltender Cam Ward will go a long way to the Canes' success in 2013. Youngsters Jamie McBain and Justin Faulk are slowly emerging as the team's top two offensive guys on the blue line and their development will improve to defense-offense transition for their talented forwards. The team also got tougher when they acquired enforcer Kevin Westgarth from the Los Angeles Kings in return of Anthony Stewart earlier this week.
4. PITTSBURGH PENGUINS = 62 points
With the return of a healthy Sidney Crosby, the Penguins will have a 100-point season for a fourth consecutive year. Despite the departure of Jordan Staal and Zbynek Michalek, the Penguins boast a group of very talented players in Evgeni Malkin, James Neal, Chris Kunitz and Kristopher Letang. The additions of Tanner Glass and Brandon Sutter up front will give the team size, grit and depth, while Tomas Vokoun's signature will allow M-A Fleury to get more rest during the season and perform better in the playoffs.
3. BOSTON BRUINS = 59 points
The Bruins opted for stability next season as their roster will be almost identical to last year. The most noticeable changes will be the addition of rookie defenseman Dougie Hamilton in replacement of Joe Corvo who went back to Carolina and the emergence of Tuukka Rask as the #1 goalie with all-star goaltender Tim Thomas taking a sabbatical year in 2012-13. Because of their depth and their talent, the Bruins will win the Northeast Division for a third consecutive season.
2. WASHINGTON CAPITALS = 60 points
After a sub-par season from Alexander Ovechkin and an injury-riddled campaign for Mike Green, the Capitals are ready to bounce back under new head coach Adam Oates. A healthy Green, the acquisition of dangler Mike Ribeiro and the emergence of stud goaltender Braden Holty will allow Oates to apply a more offensive style of play that fits his team better. Despite the departure of Alex Semin via free agency, the Capitals are loaded with offensive weapons who will help them rank among the best teams on the power play this season. A full season of Nicklas Backstrom, now free of concussion symptoms, along with the emergence of youngster Marcus Johansson, will give the Caps a very deep threesome at center with Ribeiro, a strength the team has lacked in recent years.
1. NEW YORK RANGERS = 65 points
The Blue Shirts, who finished first in the Eastern Conference last year, will still be the team to beat this season with the addition of superstar Rick Nash. The team didn't lose any major player via free agency and Glen Sather managed to acquire Nash for depth players (Anisimov, Dubinsky and Erixon). Sather also managed to add depth and grit up front with the signings of Taylor Pyatt and Arron Asham. With superstars like Richards, Gaborik, McDonagh, Staal, Girardi and King Henrik in goal, the Rangers boasts the deepest group of talented players in the conference.
Do you agree to the above predictions? If not, why?
The regular season predictions for the Western Conference will follow later this week.