We are now less than two weeks away from the 2017 NHL Draft in Chicago.
Anticipation builds by the day. What is your team going to do come draft night? Whatever they decide to do, whether it's making a pick or trading it, these are franchise-altering decisions that will have lasting ramifications.
This season I thought we'd try something new. Welcome to our first "Do Not Draft" list. The idea for this came from Eric Karabell of ESPN. Every year, he writes a "Do Not Draft" column in fantasy football. The players we mention in this column WILL get drafted. The idea is to pinpoint players we think will go too early. Let me give you an example of this.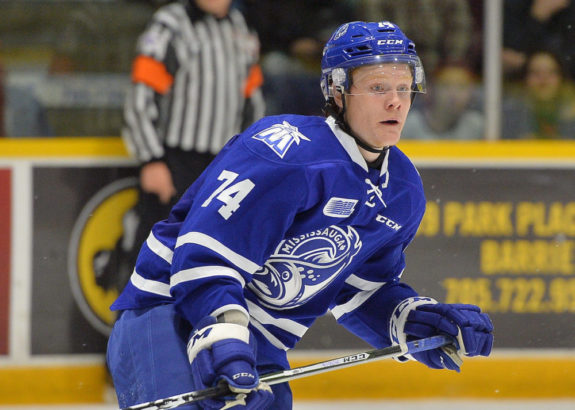 An Example of "Do Not Draft"
In his latest rankings, TSN's Craig Button has Owen Tippett ranked 23rd. Many have him as a top-10 prospect. In Button's eyes, a top-10 team should not draft Tippett because he feels there are better options available.
Our analysis is based on the final Central Scouting rankings. The 10-best players will not go 1-10 on draft night. It's likely someone drafted later in the first round or on day two will be among the 10-best players of this class. Let's begin.
The 2017 "Do Not Draft" List
Casey Mittelstadt (Rank: 3rd NA)
Don't get me wrong, Mittelstadt will become a good hockey player. I just think he's not the third best player in this draft. I'd rather have Gabriel Vilardi, Owen Tippett, Cody Glass, Miro Heiskanen and Cale Makar over Mittelstadt. If Mittelstadt starts falling down on draft night, then it's a good idea to grab him. He's in the top 10-12 for me, not top three.
Michael Rasmussen (Rank: 5th NA)
Centers with Rasmussen's size don't come along too often. It's easy to see why he's getting attention. To me, he's a top-15 player, not a top-5 player. There are concerns about reaching his full potential at the next level. You know someone is gonna love his size and take him early. I'd rather have the names listed above and others over Rasmussen. I'd rather have Nick Suzuki, Ryan Poehling and Callan Foote as I believe they have higher ceilings in their respective position.
Klim Kostin (Rank: 1st Euro)
There are some that have Kostin third overall on their rankings. I'm right there with them. But he's not a top-3 pick given the risks involved. The area I would start considering Kostin is 15-20. He could end up being one of the best players in this draft. But the bust potential is certainly there.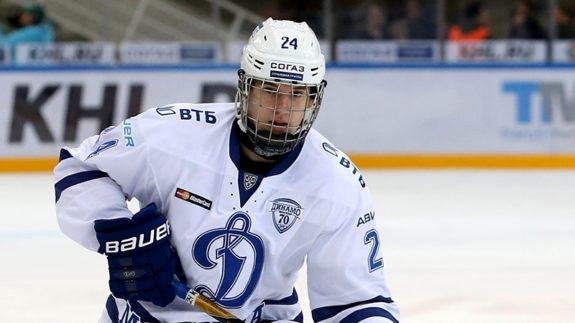 Timothy Liljegren (Rank: 6th Euro)
This might be an unpopular opinion, but Liljegren is not a first rounder for me. The reason he makes this list is that there are teams that could take him in the top-10. Given skating and injury concerns, that's not a chance I'm willing to take. I've seen a lot of chatter that the Sabres would take him eighth overall. He's my eighth-ranked defenseman. The other seven? Heiskanen, Makar, Valimaki, Foote, Timmins, Hague and Jokiharju.
Jason Robertson (Rank: 14th NA) and Isaac Ratcliffe (Rank: 15th NA)
I like both Robertson and Ratcliffe, but they're not top-15 guys for me. I have both ranked as early second rounders. This is just a matter of liking other players more in this spot. Among the players ranked behind them I like more: Robert Thomas, Shane Bowers, Kailer Yamamoto, Grant Mismash, Aleksi Heponiemi and Joshua Norris. If Robertson and Ratcliffe are available at the start of day two, then do what you gotta do to get them.
TSN's Craig Button's final NHL Draft rankings has Cayden Primeau at #50 overall, 3rd best goalie behind Oettinger/Dipietro (OHL)

— Northeastern Hockey Blog (@NUHockeyBlog) June 7, 2017
Any Goalie in Round One
There are some good talents out there starting with Jake Oettinger, Keith Petruzzelli, Ian Scott, Michael DiPietro, U-P Luukkonen and Cayden Primeau. They all have first-round potential. But I'm not using a first rounder on any of them. There's enough other good talent in round one that you don't wanna miss out on one of those guys. The goalies will start flying off the board on day two. Don't waste a first like that if you don't have to.
That's my list. What do you think? Who do you think is overvalued? Feel free to share your comments below.