The 2020 NHL Entry Draft is shaping up to be one of the best in history with so many high-end players available into the middle of Round 1. Every year, there are players who fall down the list and we look back and wonder how each fell so far. In this article, I'll examine five prospects, all of Russian descent, that I have ranked much higher than consensus rankings. I will use, as comparison, the rankings of The Hockey Writers' own Larry Fisher and Josh Bell, as well as Colin Cudmore's list.
Related: 5 Forgotten Picks of the 2005 NHL Draft
All of these players come from the junior or minor hockey league in Russia referred to as the MHL. The MHL feeds the professional leagues Vysshaya Hokkeinaya Liga (VHL) and Kontinental Hockey League (KHL). The VHL is also known as the Supreme Hockey League and is analogous to the American Hockey League (AHL) as a developmental league for the NHL, where the VHL is roughly equivalent as a development league for the KHL. This hockey-graphs article has a nice comparison of the leagues discussed.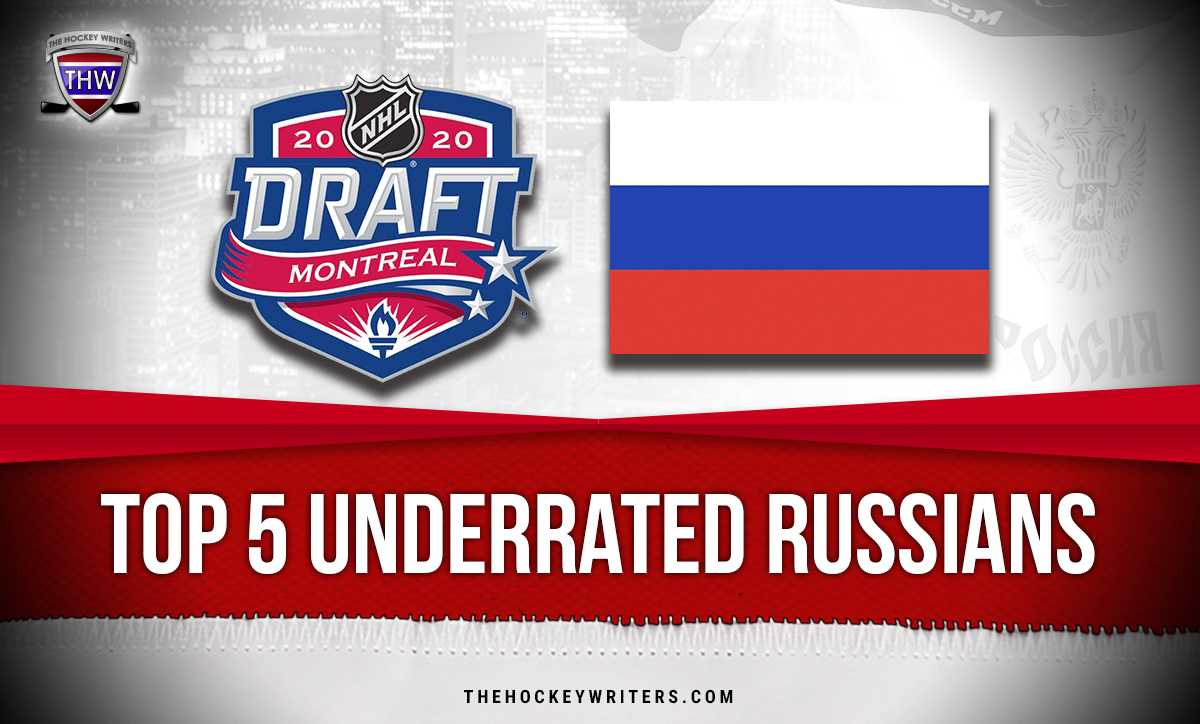 In this article, I will examine some of those who should probably go higher than where they are ranked. I will use the aforementioned lists and also data from Hockey Prospecting, which ranks both the star potential of the player and their likelihood of making it to the NHL. An offensive star is a forward who has a career points-per-game mark of .70 and a defenseman with .45.
Since all the players I will discuss have a strong connection to the MHL, I reached out to DobberProspects scout Dylan Griffing who covers that league exclusively. According to Griffing, the MHL is a tremendously under-scouted league full of untapped potential with more and more players slipping through the draft each year. Perhaps that will start to change in the future, but as for now that is the case. In addition, it is a league where it is difficult to gauge a player's skill because there are too many teams (32) with not enough truly talented players to fill every team. Therefore, you get some games that are complete blowouts with the top teams dominating and teams like ORG junior with minus-367 goal differential last season, who have subsequently folded.
The 2020 NHL Draft may see a record number of MHL players selected, which might change the quality of the competition. There is a relative ease of scouting as the MHL live streams their games on their YouTube channel. Scouting for NHL talent has certainly improved dramatically over the last decade or two, so there aren't many untapped pools of talent but the MHL certainly seems to be one.
I asked Griffing to compare the MHL to junior leagues in North America and he relayed that the defending is not good at all, but not too far off from the Canadian Hockey League (CHL) and pretty similar to the United States Hockey League (USHL). It would be unfair to make generalizations about the MHL because of the aforementioned disparity between the top and bottom teams, but they do tend to have two skill lines and two checking lines, the latter of which increases the physical aspect of the league.
Related: Our Free NHL Draft Guide
In terms of NHL equivalency, the MHL ranks above the Ontario Hockey League (OHL), Western Hockey League (WHL), and Quebec Major Junior Hockey League (QMJHL), though Griffing doubts its really better because of the disparity of talent. In all likelihood, it compares better to the USHL. Ideally, Griffing suggests the MHL would be cut to 20 teams, but doesn't think that will happen for economic reasons. With that context of the MHL, let's look at the top five underrated Russians in the 2020 NHL Entry Draft.
5. Alexander Pashin
5-foot-7 / 154 pounds, born July 28, 2002
Rankings:

30th by Fisher
42nd by Bell
52nd by Cudmore's with a range of 33-89
Alexander Pashin is first on this list because he does have some hype being ranked as a second-rounder by most outlets. The undersized Russian has the 20th-most star potential, according to Hockey Prospecting at 25%. In addition, his NHLer probability is 68%, which is extremely high. Some prospects who are currently playing in the NHL don't have an NHL probability that high. Drake Batherson of the Ottawa Senators, for example, has played 43 NHL games over two seasons and is still only 59% likely to stick in the NHL according to the model.
According to Griffing, there are many reasons to be optimistic about Pashin including his fantastic skating ability, his motor, stickhandling, and his offensive creativity. He is not regarded as a defensive forward at all and his play when opponents have the puck leaves much to be desired. When he has the puck, he dictates the play with his speed and ability to make nifty plays, escaping the physical encounters. He generally shies away from physical play, but when opponents do engage him he doesn't handle it particularly well.
Offensively, Pashin is an extremely well-rounded player. Aside from occasionally trying to do too much on his own, there aren't too many downsides to his offensive game. Even at his size, he has tremendous upside that some team should take a chance on before the middle of the second round.
4. Matvei Bannikov
5-foot-8 / 161 pounds, born Feb. 6, 2002
Matvei Bannikov is not ranked on any of the lists and he doesn't register on the Hockey Prospecting model because he hasn't played enough MHL games. In fact, he doesn't show up on any public rankings that I could find. This entry comes entirely from Griffing who notes, "Bannikov is as under the radar as it gets. He only got 13 MHL games last season after tearing up the NMHL, but he slid right into the Loko Yaroslavl lineup and fit right in.
"He controls the neutral zone with lateral movement to interrupt passes and close down puck-carriers. He's a very hard worker who takes advantage of all of his chances and just makes good things happen. He's started his 2020-21 season with a bang and has been given a much more prominent role in the Loko lineup. A real longshot to get drafted this year, but a lot of raw talent."
Bannikov is exactly the kind of player screaming to be drafted with a sixth or seventh-round pick. Why take a player who has a safe floor in Round 6 or Round 7, when you could draft a really young potential star? The real reason is that teams probably don't have enough views of the player and feel they don't have enough information, but that shouldn't be a good enough reason for very much longer. His size certainly doesn't help his case, but perhaps he will grow a few more inches and put on some weight and then he might look like a steal.
3. Maxim Nevolin
6-foot-0 / 180 pounds, born Nov. 16, 2001
Rankings

312th by Fisher
Not ranked by Bell
Expected range of 131-198 Colin Cudmore's list 
In 2019-20, Maxim Nevolin lit up the MHL with 45 points in 51 games for Almaz Cherepovets, which earned him a call up to Severstal Cherepovets of the KHL. At 18 years old playing in the KHL, he did not look out of place, though he only scored one point in 13 games. According to Griffing, Nevolin is an aggressive forechecker with a lot of skill. Cherepovets control offensive chances with him on the ice, which is no coincidence. He's a very smart, patient player with a fantastic ability to move the puck. 
At 6-foot-0, his height is much less of an issue than some of the others on this list. He doesn't have the defensive warts that Pashin or Bannikov have. Nevolin has 10% star potential and 45% chance of becoming an NHLer. Many of the players with similar numbers on Hockey Prospecting are ranked in Rounds 1 through 3. A big reason he is not higher probably has a lot to do with scouting in the MHL. If a team is able to get a player like Nevolin in the middle to end of the draft, could be a fantastic value.
2. Maxim Beryozkin
6-foot-2 / 201 pounds, born Oct. 12, 2001
Rankings

170th by Fisher
140th by Bell
Expected range 79-177 on Cudmore
Beryozkin is tied for the 11th-most star potential in this draft at 27% with seven other players. Those other players are Tyson Foerster, Tim Stuzle, Samuel Colangelo, Mavrik Borque, Jack Quinn, Brendan Brisson, and Demitri Sheshin. Most of the players on that list are consensus first-rounders, except the Russians. In addition to the star potential, he has a 55% chance of becoming an NHLer. Beryozkin towers over the other Russians on this list, but with that large size comes a real big negative which is his skating. According to Griffing, his skating is incredibly weak, very slow and clunky, and he fails to use his size to his advantage. It has improved slightly, but if he doesn't improve his stride in a hurry, he might not ever be an NHL player.
On the positive, Beryozkin is a goal scorer. He has good hockey sense, puck handling skills, and a pretty good shot. He is an interesting case where the positives are really good, but the negatives are really bad. As a potential future power forward in the NHL, he certainly doesn't play like one, which will have to change.
He doesn't have the skating or pace to his game to keep up with players that are NHL caliber at this time. However, all the physical tools (minus the skating) and mental aspects of the game are there should he put it all together, and if he does, he could be a fantastic steal as a late-round pick. He is currently playing in the KHL and the positives and negatives persist.
1. Dmitri Sheshin
5-foot-8 / 152 pounds, born May 31, 2001
Rankings

178th by Fisher
Not ranked by Bell
Expected range 114-170 on Cudmore
Dmitri Sheshin is the third of the Russians with 27% star potential and 55% NHLer probability. He is also the smallest, which is the reason he is atop this list. His size might even push him further back than where the pre-draft rankings have him.
Related: 2008 NHL Draft – 5 Forgotten Picks
According to Griffing, Sheshin is a high-energy, enthusiastic winger who has put up 152 points in 158 games over his three seasons in the MHL. He enters the 2020 Draft as an overager, and was one of the more shocking players to go undrafted in 2019. He looked strong playing on a line with Marat Marat Khusnutdinov and Daniil Gushchin at the 2019 U18 World Junior Championship (WJC), however the line was split, and Sheshin was stranded in the bottom six. Having only two points in seven WJC games, playing in the weaker, Eastern Conference of the MHL, and being undersized were very likely the main factors why he went undrafted. 
Khusnutdinov is generally regarded as a late first-rounder and Gushchin an early second-rounder. They are both undersized like Sheshin, so he really shouldn't be far behind as his point totals have increased exponentially over the past three seasons, finishing fourth in MHL scoring last season. This new season hasn't treated him well, though, with unconvincing VHL performances and a move back into the MHL. That might hurt his chances at being drafted earlier, but might also add to the bewilderment of his late draft position in the future if he truly does become a star in the NHL.
How Low Will They Go?
All five of these Russians are likely to slide down the draft board from where I'd like them to go, especially the undersized Bannikov, Pashin, and Sheshin. Though Pashin seems to have the most hype of the five, he will likely go the highest, despite his size. Bannikov is the most likely to go undrafted as there isn't really much hype about him and maybe next year we will be talking about him the way we are Shesin this year.
The most likely to bust is Beryozkin due to his skating. Because the draft was delayed from June to October, we have seen some KHL games before the draft and there isn't any improvement yet in his skating. Every game he doesn't change this increases his bust potential. Nevolin is the one with little amount of bust probability due to his size and skill. I am fairly certain that years from now we will be talking about at least one of these guys as a draft day steal, if not more than one.
---
---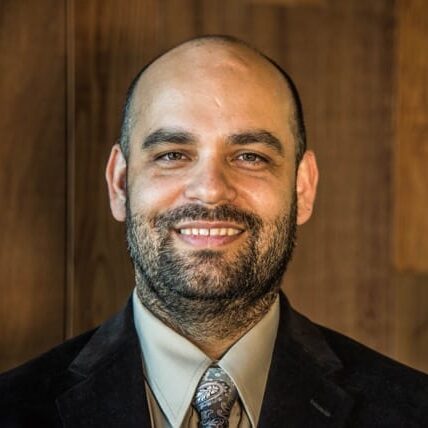 Victor Nuño is a physician in private practice in Santa Cruz and an associate professor of osteopathic manipulative medicine at Touro University in California. He is an avid hockey fan ever since the San Jose Sharks joined the NHL in 1991. He plays, watches, and consumes everything related to hockey, but especially the Sharks and AHL affiliate Barracuda. In addition, he is a father to two beautiful young girls and husband to a wonderful wife. Follow me @VictorNuno12