Team Canada began their title defense in Edmonton with a 16-2 thrashing of Team Germany. Led by a Dylan Cozens hat trick and contributions throughout the lineup, the Canadians seemed to fill the net with ease against a shorthanded German squad. Coming off an admirable effort against Team Finland the previous night, Tim Stutzlë and company simply didn't have much left in the tank.
As injured captain Kirby Dach watched on from Chicago, Canada took to the ice with an entirely new lineup, the most notable changes being the debut of Philip Tomasino and Connor McMichael earning a promotion to the top line.
It's safe to say that Dach's absence didn't seem to faze an energetic Canadian side, as Kaiden Guhle opened the scoring less than two minutes in. With Tomasino netting the eventual game-winning goal later in the period, Canada quickly put the game out of reach, vaulting themselves into an early tie for first place in Group A.
Related: THW World Juniors Coverage
Should their first game be a prelude for what's to come, Canada is poised to dominate once again. With that in mind, here are three of the many takeaways following Saturday night's massacre.:
1. Mercer and Newhook Make Newfoundland Proud
As TSN's Ray Ferraro put it, "those guys from Newfoundland are on fire this period." This, unsurprisingly, was in reference to the performances by Dawson Mercer and Alex Newhook, Canada's only two representatives from The Rock. Combining for seven points throughout the contest certainly gave the players' families, who were spectating the game virtually, something to cheer about.
Similar to Devon Levi and Dylan Holloway, Newhook didn't see much action in front of the public eye, as he skated with the NCAA cohort in Red Deer following his return from Boston College. Now injected into the lineup alongside Dylan Cozens and the aforementioned Holloway, the St. John's native put his skating abilities on full display while chipping in with three points of his own.
Newhook has always been an elite skater, while also possessing a high-octane motor and an awareness for offense. Partner that with another powerful skater in Cozens, as well as Holloway's physicality, and Canada has another deadly combination in its arsenal.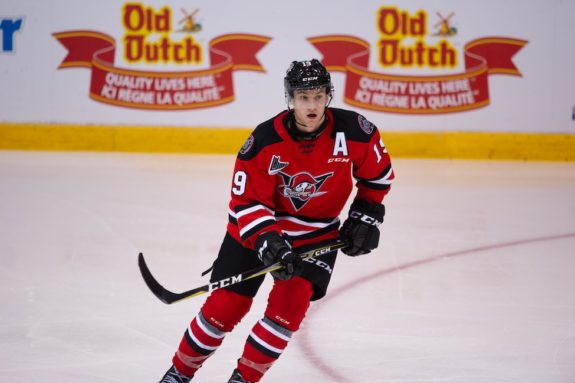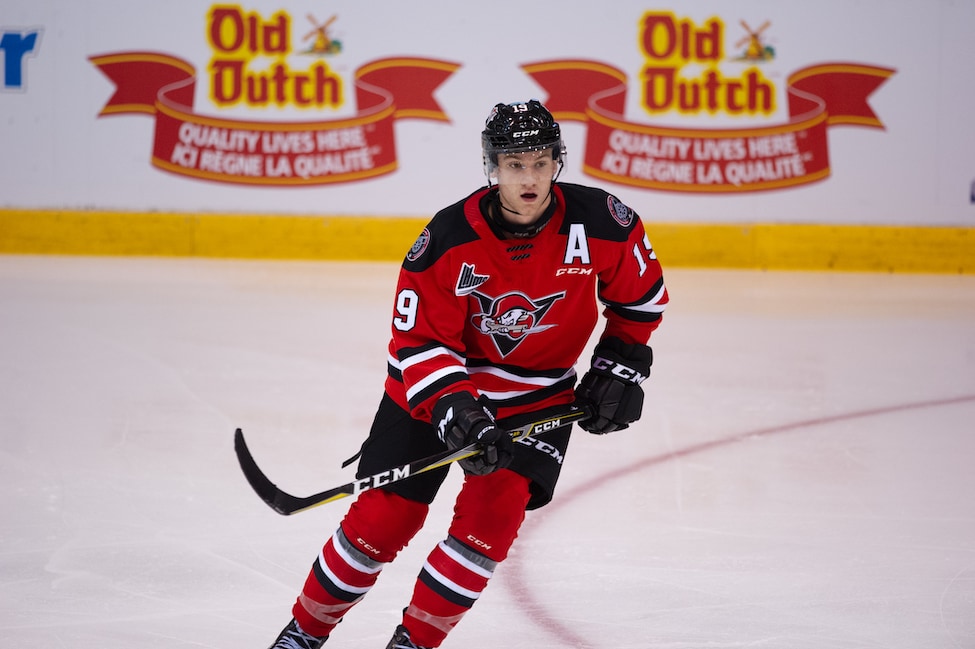 I was a little skeptical when I saw that Mercer was penciled in as Canada's extra forward until I realized that his role represents so much more than his spot in the lineup. With the ability to play both on the wing and at centre, head coach Andre Tourigny used Mercer quite effectively, allowing him to run Canada's penalty kill and join Ryan Suzuki and Philip Tomasino on occasion.
Netting a pair of goals (four points total), including one coming shorthanded, Mercer made the most of his time on the ice, continuing Canada's relentless forechecking strategy and establishing the cycle game in the offensive zone. Fresh off of signing an entry-level contract with the New Jersey Devils, the former 15th-overall pick is well on his way to becoming Canada's ultimate utility player.
2. Cozens and McMichael Step Up
When it was announced that Dach had suffered a fracture in his arm ahead of tournament play, Canada immediately began the search for replacements. While Dach's leadership and presence was and will continue to be irreplaceable, Saturday night's tilt provided a glimmer of hope for the rest of the tournament.
That glimmer of hope? Dylan Cozens and Connor McMichael, as both seemed to rise to the occasion in Dach's absence.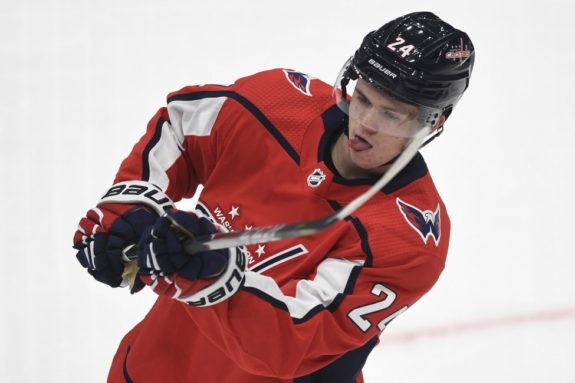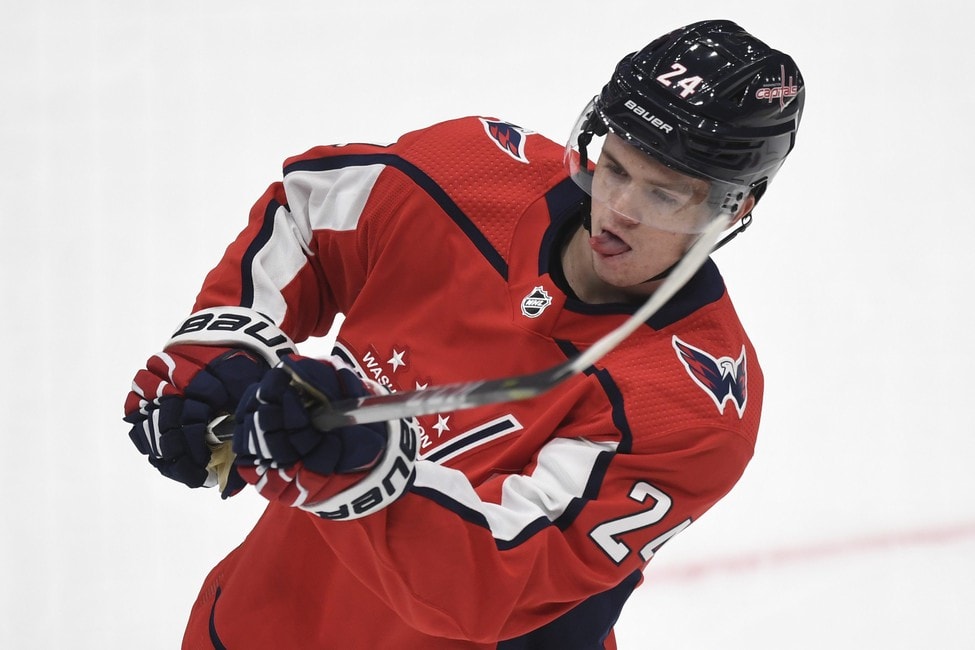 McMichael, who was a staple in the Canadian offense at last year's tournament, found himself centering Canada's top line, flanked by his familiar linemates in Cole Perfetti and Peyton Krebs. The trio had been Canada's third line in their pre-tourney tune-up against Russia, and didn't seem to miss a beat in the tournament opener.
Splitting nine points amongst themselves, McMichael flourished in a higher-usage role, finding himself in high-leverage situations and being seen as a cornerstone on the Canadian power play. Spending the majority of his ice time in the German end, the Washington Capitals prospect dominated, using his edgework and agility to keep the opposition off balance and generate chances.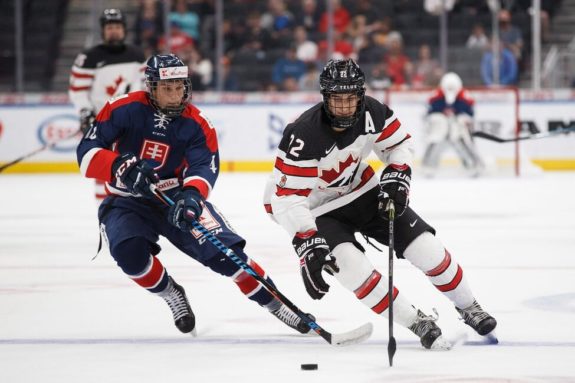 Similar to McMichael, Cozens, who is another returnee from last year, dominated against the Germans while aiding the Holloway-Newhook duo in making an impact. If notching a game-high six points in the blowout wasn't enough, the Buffalo Sabres prospect was also deployed in a variety of situations, providing Canada with another versatile and experienced player. As Dach won't return for the remainder of the tournament, count on two of Canada's most veterans to carry the load into the new year.
3. Keep Tomasino in the Lineup
Being the only healthy scratch against Team Russia in the pre-tourney, Tomasino is another name that was given an opportunity following Dach's premature exit. Making a name for himself in selection camp with his elite goalscoring ability and his quickness in front of the net, Tomasino continued that same game plan against Team Germany.
Now on a line with Ryan Suzuki and selection camp linemate Connor Zary, Tomasino showcased his electrifying release en route to netting a pair of goals on the night and joining Mercer on Canada's penalty kill. Having a similar skill set to that of Mercer, it wouldn't surprise me in the slightest if Canada's coaching staff continue to put the Nashville Predators prospect in different in-game situations.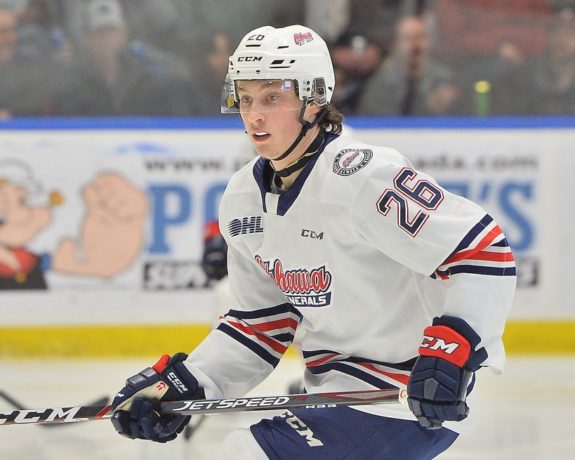 Drawing a primary assist on Mercer's second marker, Tomasino is also an excellent playmaker. During Saturday's contest in particular, the Mississauga native was able to navigate to open areas of the ice while simultaneously finding empty passing lanes, proving exactly why he shouldn't find himself in the press box on a regular basis. Looking ahead to future games, expect Tomasino to become a force at killing penalties and chip in on offense wherever he can.
Tournament Action Continues on Sunday
Canada won't have much time to celebrate their dominating performance over Germany as they'll be right back at it Sunday night. Welcoming in a Slovakian team that escaped with a 1-0 win against Switzerland in their tournament opener, Canada will all but certainly be heavy favourites once again.
An important note for the Canadians here is that they will most likely be without defenseman Braden Schneider, who was given a five-minute major and game misconduct for a hit to the head of German defenseman Jan-Luca Schumacher. The IIHF has been rather strict on incidents similar to Schneider's, so it shouldn't be a shock if the New York Rangers prospect serves a one-game suspension as a result.
Sunday's puck drop is slated for 4:00 P.M. MST/6:00 P.M. EST.
Who impressed you the most in Canada's dominating start to the tournament? What is your biggest takeaway as the tournament rolls on? Let me know in the comments.
---
---