Over the course of their storied World Junior history, Canada has seen some of the biggest names in hockey don the maple leaf at the international level. I don't expect the 2021 tournament to be much different, as the Canadians have a plethora of notable names joining them in their title defence, with 20 first-round picks comprising this year's roster.
However, while it's quite easy to fixate on the household names that hit the ice on the world's biggest junior hockey stage, it's important to remember that the contributions of some are often overlooked simply because they don't show up on the highlight reel.
Whether it was Victor Mete's workhorse ability during the 2018 tourney in Buffalo, to Liam Foudy's speed and style of play during last year's edition in Ostrava, there are a multitude of Canadian players who, while not showing up on the scoresheet, have played fundamental roles in the success of recent Canadian teams.
Looking ahead to the 2021 tournament, which kicks off in less than a week, here are three Canadians poised to make an impact at the international level whose contributions might not get the recognition they deserve.
Dawson Mercer
Following an impressive showing throughout Canada's intrasquad matchups, Dawson Mercer's on-ice impact doesn't exactly translate to a numerical value. Instead, the crafty winger relies heavily on his two-way ability and defensive awareness in order to set himself apart, something that will greatly benefit an offensively-driven Canadian lineup.
Related: THW World Juniors Coverage
With Mercer having the ability to run a power play and coordinate a penalty kill, I'd expect him to be Canada's ultimate Swiss army knife. His elite vision and his ability to finish below the dots would make him incredibly reliable in any offensive situation, while his hockey IQ and the speed in his transition game would bring just as much value at the other end of the ice.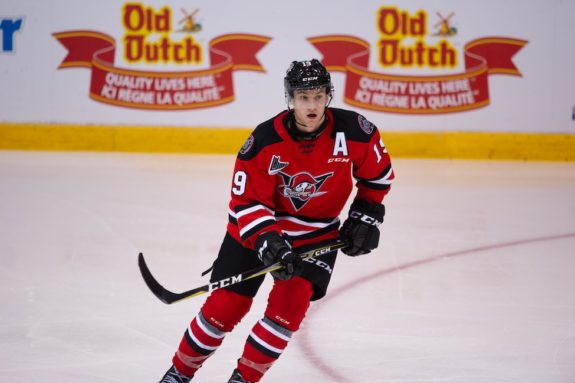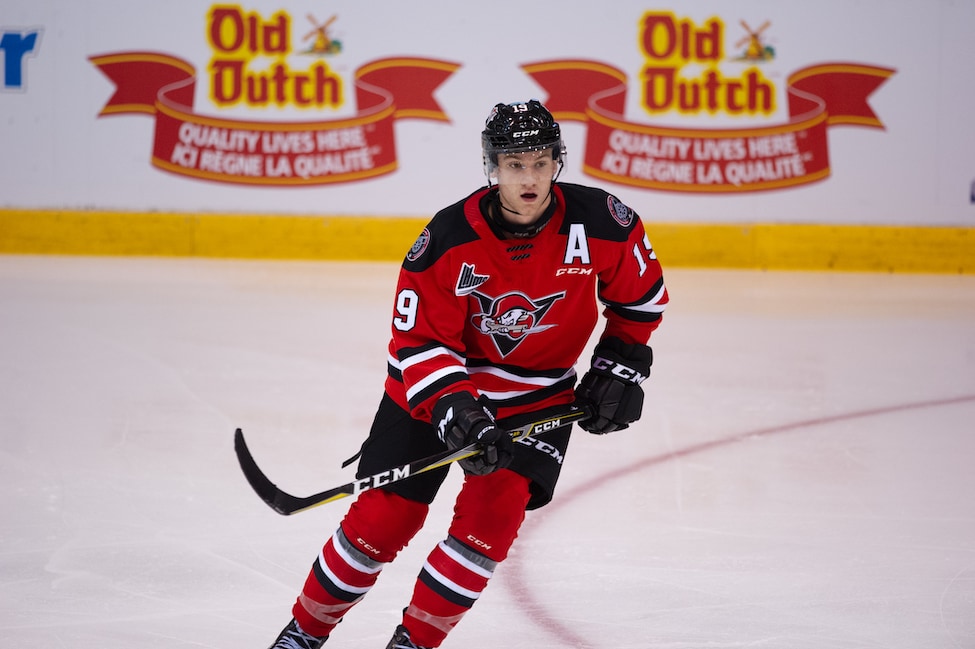 As for this year's tournament, I don't expect Mercer to be a go-to scoring option, hence why the majority of his contributions have a chance of being overlooked. However, with his versatility and attention to detail being far greater than most, the Carbonear native could be deployed anywhere throughout the lineup and become more than just an offensive threat for Canada.
Jakob Pelletier
Another player that added value to his name following selection camp was Calgary Flames prospect Jakob Pelletier. Entering camp on the outside looking in, Pelletier took full advantage of the opportunity to showcase his skills, ultimately earning a spot on the team.
Being another offensively-driven winger, Pelletier adds an extra element to his game through his aggressiveness and physicality. Already possessing "excellent edgework and agility", it's Pelletier's knack for engaging in puck battles and his disruptive forechecking abilities that differentiate him compared to his teammates.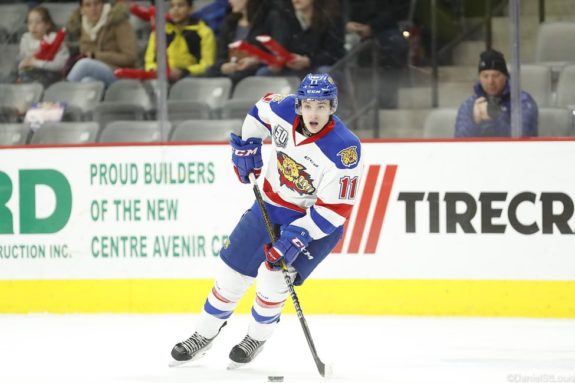 Pair that with an already excellent passing ability and Canada suddenly has a player ready to distribute the puck. Similar to Mercer, I don't see Pelletier being deployed in a high-leverage offensive situation, so it will be on the Quebec City native to incorporate his speed and physicality in order to generate momentum in any opportunity he's given.
An important subject to note here is that while Team Canada continues practicing in Edmonton, Pelletier has already found an effective level of chemistry with linemates Dylan Holloway and Alex Newhook. As that line will only continue to jell over time, Canada could certainly have an effective bottom-six combination at their disposal.
Justin Barron
Justin Barron certainly isn't the first player you think of when you imagine who would be a defensive standout for Team Canada. However, as the Colorado Avalanche prospect has shown over recent weeks, he's no slouch when it comes to proving his worth on the ice.
Barron represents a potent contrast in Canada's defensive structure, as he brings size and physicality which allows other players like Jamie Drysdale and Bowen Byram to make their mark up front. While providing a more well-rounded approach on the backend, Barron also isn't afraid to jump in the rush, doing so on a number of occasions during Canada's intrasquad scrimmages.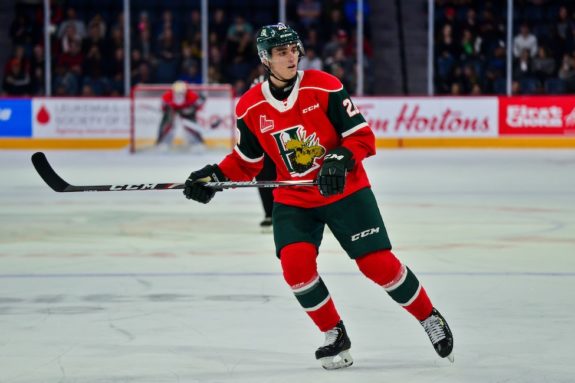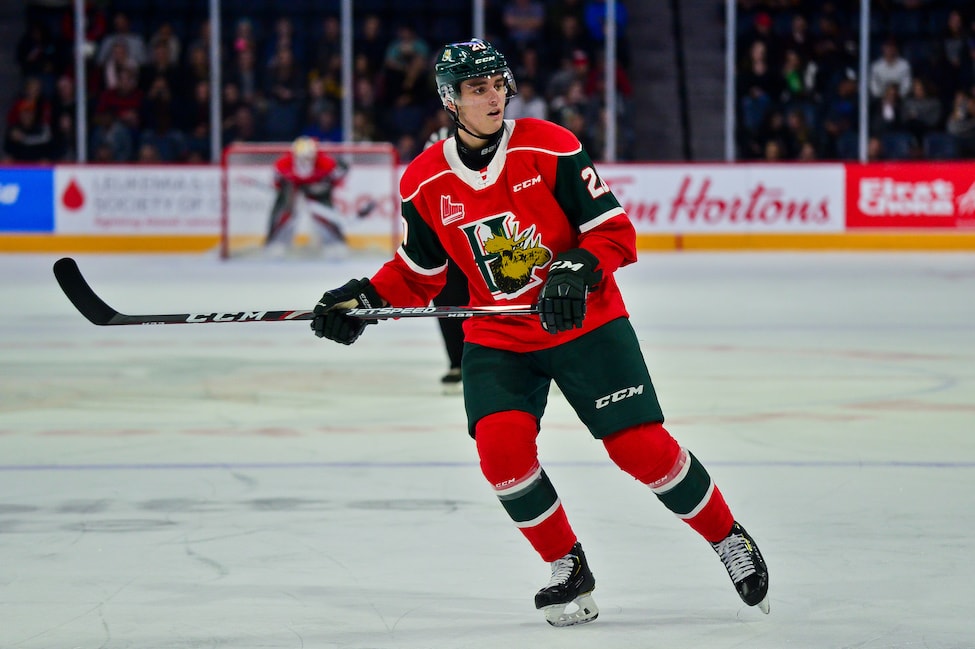 The reason the Halifax native makes this list is that I expect most of the defensive responsibility to fall on Drysdale, Byram, and Thomas Harley. Nevertheless, Barron has an opportunity to find himself in key situations, as his ability to jump into the rush can provide Team Canada with a secondary option behind their top pair. While his overall role with the team is yet to be determined, it's safe to say that the Halifax Mooseheads' standout could certainly be a vital piece in Canada's defensive strategy.
What Comes Next?
With the tournament on the horizon, Team Canada's line combinations will undoubtedly become more clear as the week progresses and consequently, the roles of the players will be easier to digest. While many among the hockey world have their lineup predictions in place, it's important to acknowledge those who have a chance of being underappreciated.
For Team Canada specifically, there's no shortage of players whose contributions extend far beyond the confines of the scoresheet. Particularly with Mercer's hockey IQ and two-way ability, Pelletier's elite playmaking and aggressiveness, as well as Barron's well-rounded skill set, Canada will once again have plenty of players poised to make an impact, beyond their list of household names.
Who else could make an impact on Team Canada? Who else has been underappreciated at recent tournaments? Let me know in the comments.
All the 2021 World Junior Championship Team Information:
Austria — Team Preview — Roster
Canada — Team Preview — Roster
Czech Republic — Team Preview — Roster
Finland — Team Preview — Roster
Germany — Team Preview — Roster
Russia — Team Preview — Roster
Slovakia — Team Preview — Roster
Sweden — Team Preview — Roster
Switzerland — Team Preview — Roster
USA — Team Preview — Roster
Selection Camp Invites by NHL Team
Draft Eligible Players to Watch
One Player to Watch for Each World Junior Team
7 Predictions for the 2021 World Junior Championship
---
---