The San Jose Sharks have had some legends on their team for long stretches of time, including Patrick Marleau and Joe Thornton. Although those are the team's best players in history, they are yet to retire nor receive Hall of Fame induction.
Shockingly, the team has still received time from six Hall of Famers. Although they were not part of the franchise for more than a few years, these players have certainly left their mark in San Jose.
Doug Wilson
Although Doug Wilson is the Hall of Famer that played for the Sharks the longest ago, he is the most recent inductee. Wilson, although known for being the club's long-time general manager, was selected in the expansion draft by San Jose. After a 14-year period with the Chicago Blackhawks, where he won the James Norris Trophy in 1981-82, he became the Sharks' first captain in 1991.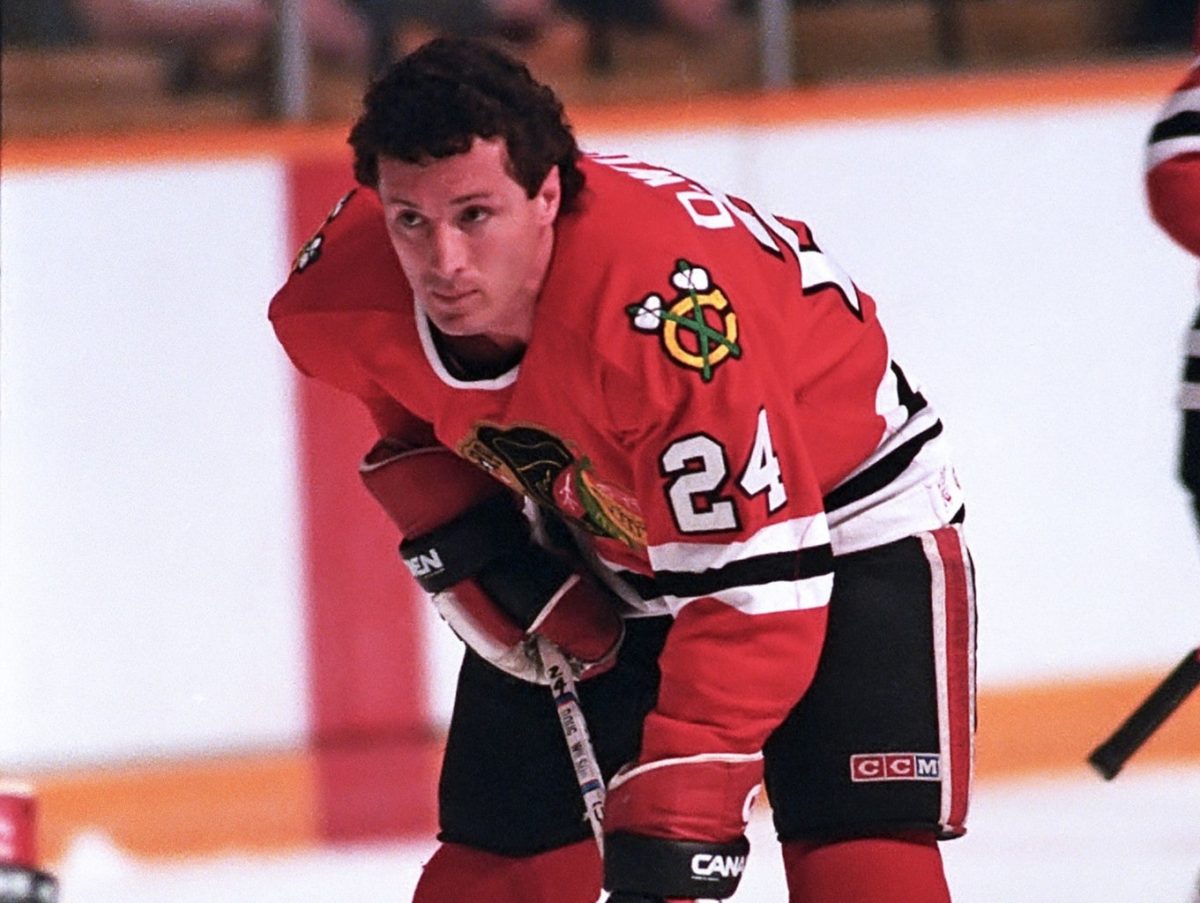 In two years with San Jose, he played a veteran role on a team that was subpar after the expansion draft. He was still a quality player during his tenure with the Sharks. He had 28 points in his first season and 20 in his second season, however he only played around 40 games each season.
Although Wilson did not play all that long with the Sharks, his time with the organization played a key role in the development of their players. Wilson was a sensational and consistent defenseman in his 16-year career and deserved his recent Hall of Fame selection.
Igor Larionov
Part of the famous "-ov" line in Sharks history, Igor Larionov played two full seasons in San Jose. His best was the first year, 1993-94, where he had 18 goals and 56 points in 60 games. He added 5 goals and 18 points in 14 playoff games. Sadly the team lost in a seven-game series against the Toronto Maple Leafs in the second round. In his second season with the club, 1994-95, he only played 33 games, but had 9 points in 11 playoff games.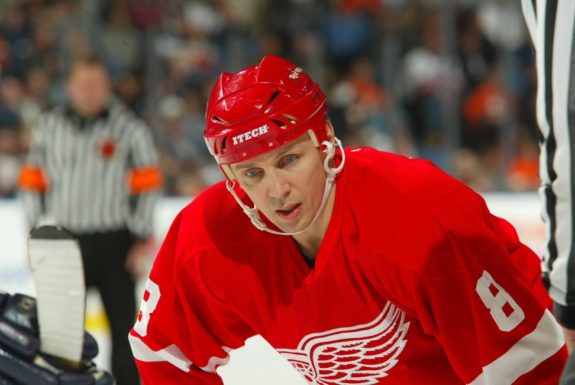 Larionov had a terrific NHL career, the majority of which was spent with the Detroit Red Wings from the mid-1990s through 2003. He played 921 regular-season games and 150 playoff games. His large playoff totals are largely due to his run with Detroit, where he won three Stanley Cups.
Larionov was a quality center from 1989 to 2004, and his brief time in San Jose was key to their progression in pushing for the playoffs. His 2008 Hall of Fame induction was deserved for his consistency and playoff performances.
Sergei Makarov
With Larionov and Johan Garpenlov, Sergei Makarov made his Sharks' tenure as the final piece of that Russian line. Mainly playing in Russia most of his career, Makarov entered the NHL in 1989, and joined the Sharks at the same time as Larionov, ahead of the 1993-94 season.
His first year saw him score 30 goals and 68 points in 80 games. In their two round of playoff games, Makarov notched 8 goals and 10 points in 14 games. His second season he had 24 points in 43 games, then only 6 points in 11 playoff games.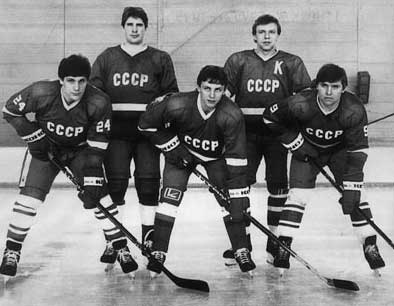 Makarov was a dominant KHL talent and left his mark on the NHL, totaling 384 points in 424 games. Although he was not in the NHL for all that long, he eventually was inducted into the Hall of Fame in 2016.
Teemu Selanne
Also only playing two full seasons in San Jose, Teemu Selanne was a key goalscorer for the club. He was acquired at the 2001 trade deadline from the Anaheim Ducks. Unfortunately the Sharks were knocked out in the first round, and the Finnish winger only had two points in six playoff games.
In his full seasons in San Jose, Selanne had 29 and 28 goals in the regular season. His only other playoff run with the Sharks came in 2002, where he had 8 points in 12 games. Unfortunately, in Game 7 of the second round, the Sharks were shut out by Patrick Roy and the Colorado Avalanche.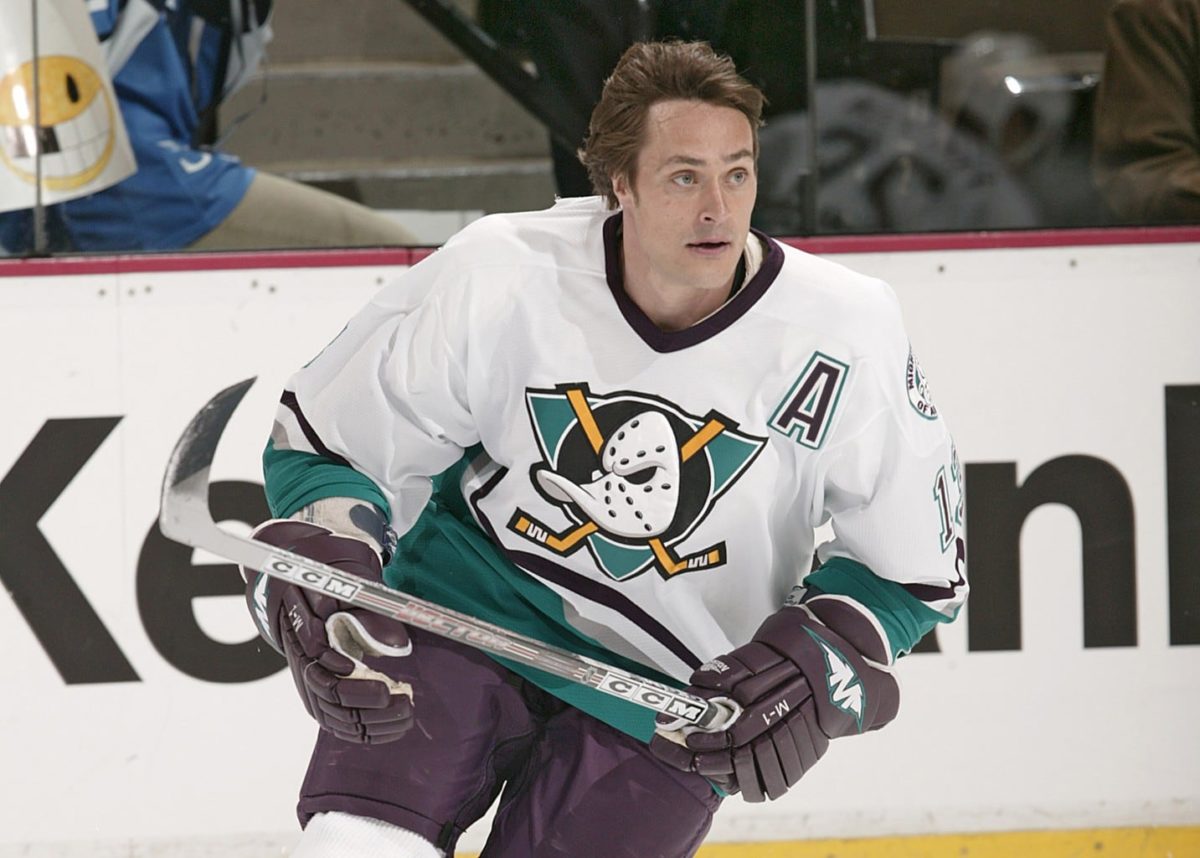 The "Finnish Flash" had a sensational NHL career. He won the Rocket Richard once, and had 684 goals and 1,457 points in 1,451 NHL games. He spent the majority of his time in Anaheim, and with his goal and point totals, was sure to be inducted in the Hall of Fame once eligible in 2017.
Ed Belfour
The only Hall of Fame goalie to play in teal was Ed Belfour. Unfortunately, his time with the Sharks was almost as brief as his section in this article. He played 13 games with the club after they gave up Ulf Dahlen, Chris Terreri, and Michal Sykora to acquire him. Even though the Chicago Blackhawks made the playoffs in 1997, they dealt Belfour after constant rejection of attempts to extend his contract.
However, Belfour did not extend with San Jose either, and signed in the 1997 offseason with the Dallas Stars. The Sharks were not pleased with this, and Owen Nolan made this known in the 1998 playoffs, ramming over Belfour in an attempt to spark his team.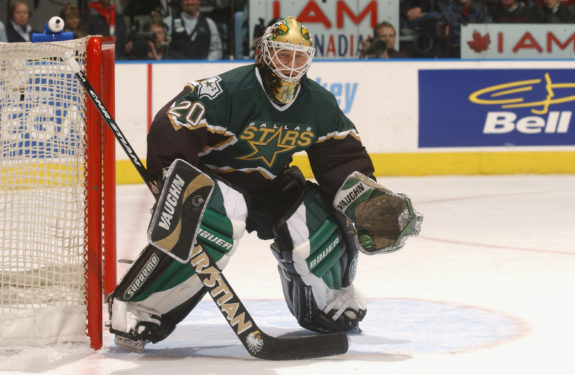 Belfour was an incredibly consistent netminder for the majority of his NHL career. He played 963 games, kept a respectable .906 save percentage, and finished with a 484-320-125 record. He was inducted into the Hall of Fame in 2011.
Rob Blake
Rob Blake was the most recent Hall of Famer to suit up for San Jose, playing his final two NHL seasons in 2008-09 and 2009-10 for the Sharks. He even held the captaincy in 2009-10. Blake served a similar purpose to Doug Wilson, being a veteran presence and leader for the club.
In his first season with the team, he had 10 goals and 45 points in 73 games. His second regular season saw him score 7 goals and 23 assists in 70 games. The Sharks were on their roll of constant playoff success when he was with them, and when he was captain, the Sharks made the Western Conference Final. Sadly, they were swept by Chicago.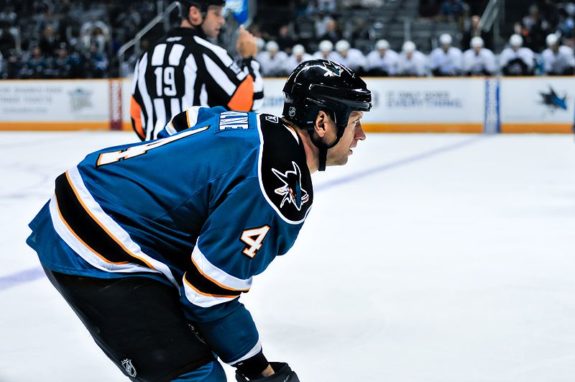 Blake played the majority of his games for the Los Angeles Kings and racked up points and penalty minutes with them for the entire 1990s. He won a Cup with the 2001 Avalanche, and spent four full seasons with them. With his 777 points, 1,679 penalty minutes, and 1,270 games played, he earned his 2014 Hall of Fame induction.
Sharks Legends?
Unfortunately, there are not any long-tenured Sharks in the Hall of Fame. Most likely, Thornton and Marleau will be the first long-time Sharks to be inducted.
The Sharks would not be the franchise they are today without the contributions of these players. These legends added veteran presence, leadership, consistency, and great talent to San Jose at key moments in the team's history.
---
---
Josh is a young writer from the Bay Area, who now studies journalism at San Diego State University. In addition to covering the Sharks and Gulls for THW, Josh is a crossover scout at FCHockey and covers his school's hockey team at TheDailyAztec. When not obsessing over hockey, Josh loves blasting music with friends, theatre, and playing with his dog. Follow Josh on Twitter for his latest takes on the Sharks, Gulls, and NHL Draft!