When building a sports team, it can't be stressed enough how critical it is to draft the right players to build the right team. The Calgary Flames' highest draft pick happens to be Richmond Hill, Ontario native Sam Bennett, but being the highest doesn't always translate to on-ice production. Luckily for Bennett, he's been a fine forward for the Flames, especially when he came alive in last year's playoffs and earned eight points in 10 affairs.
Related: THW World Juniors Coverage
Over their last 40 seasons in Alberta, the Flames have drafted some highly talented players, and they've also miscalculated on a few as well, but two draft picks that Flames fans should be excited about are starting to give fans an early spark of hope for the future. Prospects Jakob Pelletier and Connor Zary are impressing some spectators early at the Team Canada World Junior scrimmage games with their early point production and chemistry with their respected linemates.
Game 1
In the scrimmage opener, it was Zary and Team White who defeated Pelletier and Team Red 4-2 in Red Deer, Alberta on Saturday. Despite Zary and his temporary team's big win, it was Pelletier who had the upper hand in performance. He finished off the night with a goal and an assist. The assist truly is worth another watch, as he makes a beautiful drop pass in the high right circle, and his linemate Justin Barron made no mistake.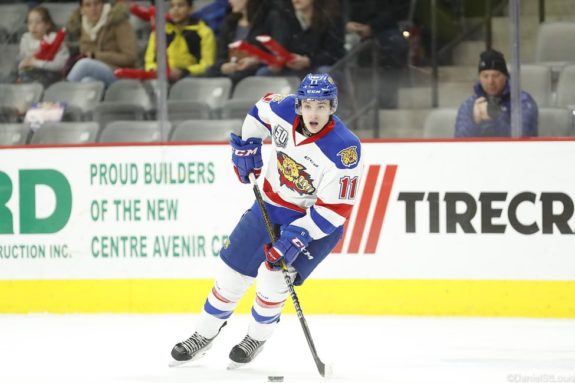 Zary's assist in Game 1 was a nice display of how deceptive his release can be in tight to the goalie. He tries to raise the puck when it looks like there was no room to work with, still manages to get a great shot away, and his linemate Connor McMichael buried the rebound that the Zary shot created.
Game 2
Zary and Team White stormed out of the gates in the second installment of the scrimmage games, defeating Team Red 6-3. Zary was the turning point in this game, as he boasted a goal and two assists for a total of four points in two outings. The only player on the White squad with more points than Zary is Nashville Predators prospect Philip Tomasino, who has five points.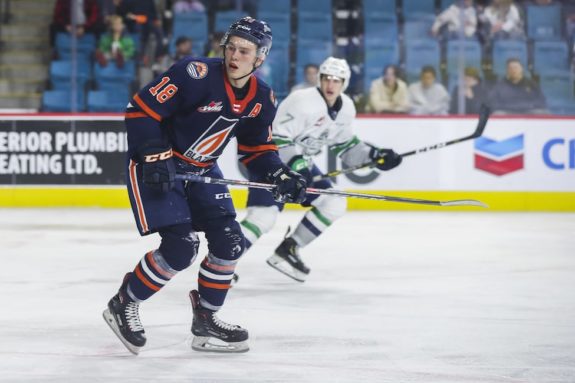 Unfortunately for Pelletier, he was held off the score sheet in his team's Sunday loss, but he was still creating chances around the blue paint. Luckily for the two shining Flames youngsters, both Team White and Red meet again for the third and final time on Tuesday, Nov. 24. The game is already beginning to circulate a buzz in Canada, because the selection process taking place will see the rosters projected well before the 2021 World Junior Tournament.
What Can We Expect?
As far as Tuesday's final tilt, I see both Pelletier and Zary having an impact if they can find a way to separate themselves and stay disciplined as they have. Pelletier needs to reel it in a little and get back to making simple plays around the net as he did in the scrimmage opener. Zary shouldn't have to change much, but his single tally was on an empty net, so he'll need to use his size of 6-feet and 181 pounds to drive the net. Watch for Zary on Tuesday – he'll likely be buzzing around the crease causing a disturbance.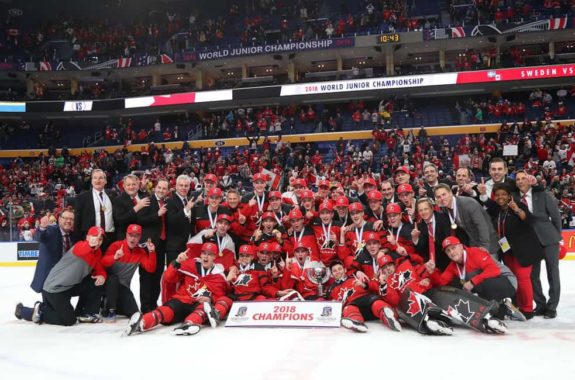 The Flames are very fortunate to have some highly touted forwards looking to represent the team, and their country too. With so much talent to choose from this year, the selection process will be gruesome. With Pelletier and Zary already finding chemistry on their temporary teams, they'll look to show why they deserve to represent their current CHL teams, their future NHL teams, and of course, Canada.
---
---