It wasn't the news that Team Canada wanted to hear on Christmas Eve. Captain Kirby Dach suffered a tournament-ending injury in their pre-tournament game against Russia. Just like that, his tournament was over. 
You can't help but feel for Dach, as he was poised to play an important role for Canada. He willingly contacted the Chicago Blackhawks expressing his desire to play in this tournament. He had the NHL experience that a team would want in a short tournament like this. He was already making an impact at camp with a highlight-reel assist. He was going to be a major offensive powerhouse on a team filled with talent. And now, that dream is shattered. 
While it's always difficult to replace the caliber and skillset that a player like Dach can bring, this year's team won't have to worry about finding a replacement as they are stacked with an abundance of talent up front. 
Related: World Juniors Guide
Canada had to do a major retooling of their lines as a result of the injury and seemed to have things figured out on the power play, which is a good sign. There are many players worthy of filling the void that is lost with their captain. Here are five players that are going to be relied on even more in Dach's absence. 
Quinton Byfield
The Sudbury Wolves centre automatically jumps out as someone to help fill the void in Dach's absence. After a disappointing tournament last year and looking to make more of an impact this time around, no one has a better opportunity than him. 
Seeing someone as skilled as Byfield on the fourth line for Canada against Russia isn't ideal, but this team is deep and players are going to have to take on different roles. Byfield looked to be more determined as you always took notice of him when he was on the ice. He had more urgency, was physically engaged and was able to create plays quickly. This is a great sign that he is going to be a strong offensive producer this time around.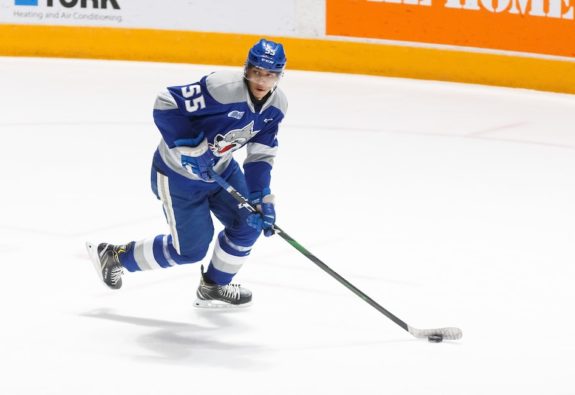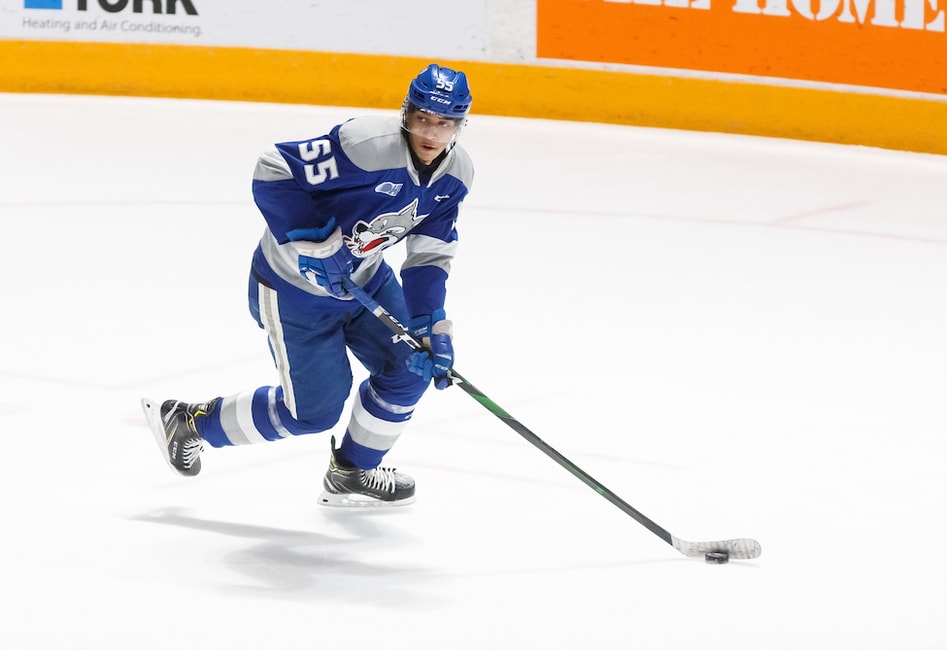 Even after a slow start to camp, Byfield was able to find his game and head coach Andre Tourigny applauded his ability to adapt. "What I like about Quinton is he's very coachable," Tourigny said according to TSN's Mark Masters. "Every time we asked him to make some adjustments, he did it with a smile, no problem, no body language. He tries to be better every day and he competes extremely hard." 
Dach was a major offensive standout during training camp and was going to be extremely dangerous during the tournament. Having a more strong-minded and engaging Byfield is going to be important when finding offensive production. And after last year's tournament, you can expect him to be more noticeable in the offensive zone. His shot and ability to drive to the high danger area is going to be critical as those were great assets that Dach possessed.
Dylan Cozens
Dylan Cozens was Dach's centreman before the injury occurred and they were already forming instant chemistry before the lines were finalized in camp. Cozens has a very similar skillset as Dach, along with a strong work ethic and blazing speed. If the team needs an offensive catalyst, look no further than Cozens.
Cozens was an integral part on Canada's roster last year, recording nine points in seven games. He was selected to the team's leadership group as an alternate captain and will look to play a more integral role with Dach out of the lineup. You can bet that he'll be one of the more vocal players this time around.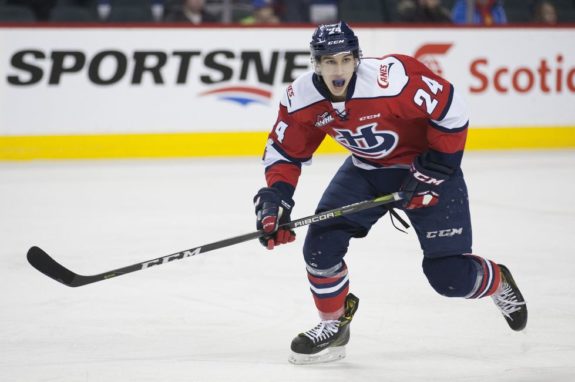 With his two-way game and high-end speed, he's surely able to replicate what is being lost in Dach's absence. He's able to easily get around the opposition and attack the net while also creating the space he needs by pushing defenders back. He's able to play at such a quick pace without making any crucial mistakes. His shot is just as great an asset as he scored back-to-back 30-goal seasons with the Lethbridge Hurricanes (34 in 2018-19, 38 in 2019-20). 
Cozens never takes a shift off, as he's always engaged in every battle and in constant pursuit to gain possession of the puck. That competitive drive matches Dach's and Cozens could even take it to another level now that more could be expected of him. 
Philip Tomasino
If Canada chooses not to mess with its centre depth and keep Cozens in the middle, there are still a number of highly skilled wingers that can also move up on the depth chart. One player that comes to mind is Oshawa Generals centre Philip Tomasino.
After recording 100 points playing with both the Generals and the Niagara IceDogs, Tomasino earned a spot on the roster and made an immediate impact at camp. He was alongside Dach and Connor Zary for a scrimmage during camp and he didn't disappoint as his offensive awareness was on full display. He's a highly gifted goal scorer with speed and an accurate shot, he definitely has the ability to finish plays off and excel in a prominent role on the team.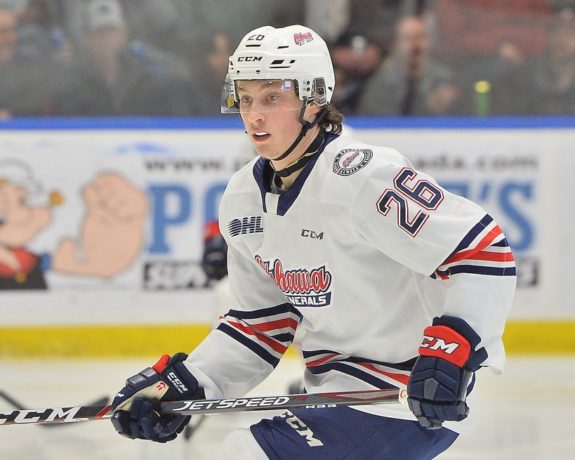 Tomasino has been preparing for the opportunity to play for Canada, even getting advice from three-time World Junior player and Nashville Predators defenseman, Ryan Ellis. If his play during camp indicated anything, it's that he's ready to play. 
Tomasino was scratched in the game against Russia, but with the news of Dach's injury, it's the chance to prove himself even more. He can be someone the team can rely on, both at even strength and on the power play with his ability to find the back of the net. Even though he was viewed as the 14th forward, he can quickly become a major contributor if given the opportunity. 
Cole Perfetti
Being nicknamed "Goal Perfetti," the Saginaw Spirit offensive powerhouse has lived up to that title. After scoring 37 goals in his rookie season, he was a force at the 2019 Hlinka Gretzky Cup winning silver and recording eight goals and 12 points at the tournament. His standout moment came against Sweden in a semi-final match where he scored five goals; two in regulation, three in the shootout. That shootout was very similar to Jonathan Toews at the 2007 World Junior Championship. 
Cole Perfetti continued his dominance in the 2019-20 season, matching his goal total and finishing with 111 points. He's a game-changing player and will definitely be able to provide the offensive production in Dach's absence. He's a very smooth and shifty puck carrier with great speed. While his shot is his best asset, he's improved on his passing abilities as he has great vision to spot his teammates. 
After being cut from camp last year, Perfetti wanted to make a statement and make his presence be felt this year. He's an extremely crafty player with a powerful shot. He was seen as a second-line player, but with a lineup shuffle, Perfetti is going to be given more of an opportunity to be one of Canada's main players to produce. Expect him to dominate with the extra minutes.
Peyton Krebs 
Peyton Krebs is probably one of the more underrated names on Canada's roster this year. Also cut from last year's camp, he's a proven leader and high-end playmaker. He captained Canada at the 2019 U18 World Championship team to a fourth place finish and won gold at the Hlinka Gretzky Cup in 2018, which was also a very stacked team.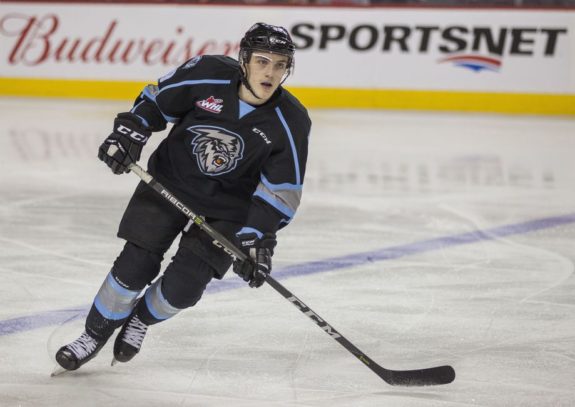 The Vegas Golden Knights' 17th-overall pick in 2019 is a major offensive dynamo. The captain of the Winnipeg Ice has put up back-to-back 60-point seasons, with 49 assists in 2018-19 and 48 in 2019-20. He has quick hands and he's always able to create the space necessary to put the puck in a great spot for his teammates. He has a really great ability to force turnovers and make a quick transition to offense.
Krebs' all-around, steady play could be a major factor with Dach out of the lineup. While his ability to produce may not match the other players mentioned on this list, creating them will be a key factor. 
If Canada didn't have the depth to replace Dach, then they would be in a major predicament. However, with the amount talent that they have, there is no reason to panic at all. Depth in a short tournament like this could go a long way, and lucky for Canada they have enough talent to go around.
All the 2021 World Junior Championship Team Information:
Austria — Team Preview — Roster
Canada — Team Preview — Roster
Czech Republic — Team Preview — Roster
Finland — Team Preview — Roster
Germany — Team Preview — Roster
Russia — Team Preview — Roster
Slovakia — Team Preview — Roster
Sweden — Team Preview — Roster
Switzerland — Team Preview — Roster
USA — Team Preview — Roster
Selection Camp Invites by NHL Team
Draft Eligible Players to Watch
One Player to Watch for Each World Junior Team
7 Predictions for the 2021 World Junior Championship
---
---