In today's NHL rumor rundown, the Edmonton Oilers have made good on buzz that they would be signing another left-shot defenseman. Meanwhile, the Columbus Blue Jackets are bringing in veteran blueliner on a PTO. Where are the Washington Capitals at with Alex Ovechkin's contract extension? And why did Mikael Granlund choose Nashville after speculation he wouldn't be back?
Oilers Sign Slater Koekkoek
As per TSN's Darren Dreger, the Edmonton Oilers have signed Slater Koekkoek to a one-year deal. Financials are that he signed for $850K and will be a UFA at the end of the term. He became a UFA after he did not receive a qualifying offer from the Chicago Blackhawks.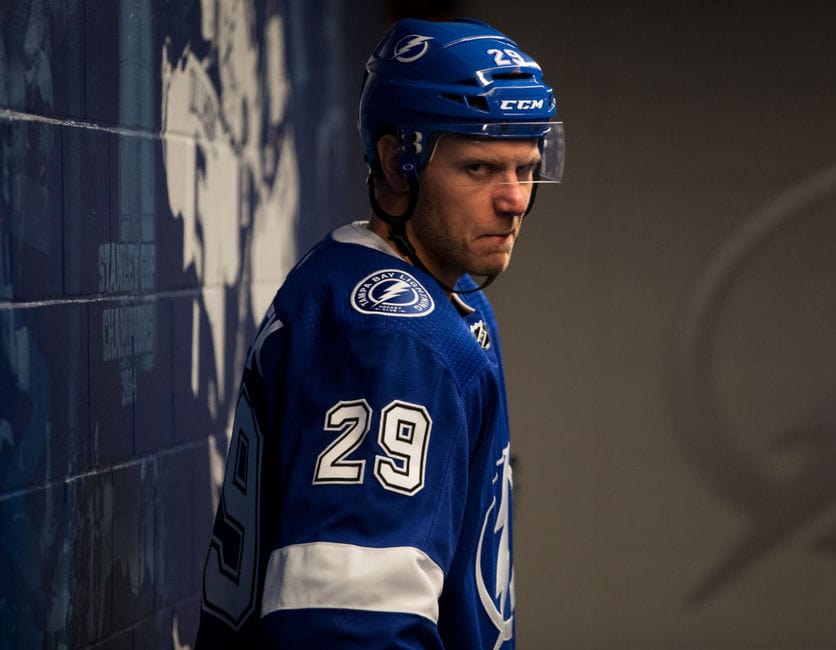 Elliotte Friedman said earlier this week on Sportsnet 960 that he believed the Oilers were looking at Slater Koekkoek and Ben Hutton. "I wouldn't be surprised if they add one of those two guys," he said. It turns out that player was Koekkoek and Edmonton has gone with a guy with a bit less experience than some might have expected, but has the ability to produce as a seventh d-man.
This signing also comes after speculation might have been interested in Travis Hamonic. TSN's Frank Seravalli said on TSN 1260, "I do believe the Oilers have been one of the teams that have contacted Travis Hamonic and his camp."
Related: World Junior Championship All-Time Leading Scorers
Blue Jackets Offer Del Zotto a PTO
During TSN's latest NHL Free Agent Frenzy coverage, defenseman Michael Del Zotto was on as a one-time analyst talking deals from a player's perspective. There was a somewhat emotional moment when he expressed he was going to do everything in his power to get another NHL deal and had hoped any NHL team would call with an offer. No one did.
The veteran defenseman did not sign with any National Hockey League clubs this offseason and as such, has accepted an offer from the Columbus Blue Jackets on a PTO. The Blue Jackets PR Department were the ones to break the news.
The 30-year-old was part of the Anaheim Ducks blue line corps and with two goals and 15 points in 49 games, it will be interesting to see if he can impress with no preseason games in which to show his ability and earn himself a contract.  
Status of Ovechkin's Contract Negotiations
Washington Capitals superstar winger Alex Ovechkin is going into the final year of a long-term deal this season and speculation is that general manager Brian MacLellan and the player have been talking about an extension.
MacClellan recently spoke with media about the status of those contract extension talks and said things are "status quo" for now. He added, "Once we get to camp, hopefully we'll have time and space to get together, and we'll go from there. We want Alex coming back and we said all along that we'd talk at the beginning of the year and hopefully we'll get a chance to do that during camp."
Why Granlund Returned to Nashville
Adam Vingan of The Athletic writes that there was some surprised people in NHL circles that Mikael Granlund re-signed with the Nashville Predators earlier this week. The reason for the surprise is that GM David Poile said that Granlund wouldn't be back with the team.
Granlund signed for one-year at $3.75 million and while it was uncertain whether or not the team felt he was the best fit, the Predators stayed in contact with his camp. Vingan writes that the comfort in coming back to a familiar environment was important. He adds:
"Everyone's on the same page. Everyone was disappointed in the team result and thinks they can do better. These are uncharted times. It's hard to predict what's going to happen tomorrow, let alone next week. A lot of times, absence makes the heart grow fonder, so that's kind of the way things came full circle."
Catch up on all the latest NHL Rumors