The final day of the 2021 World Junior Championship might be the most loaded yet. The final two matchups of the day feature four of the tournament's top teams, with Canada taking on Finland to determine the balance of power in Group A, and the United States taking on Sweden for glory in Group B. Let's take a look at the matchups and what to expect. All times listed will be Eastern.
Czech Republic vs. Austria (2:00 PM)
Czech Republic: Team Preview
Austria: Team Preview
Austria has had a tough road in this tournament. So far, they've been outscored 22 to 1 in tough matchups against the United States, Russia, and Sweden. If they are to claim anything from this year's WJC, they'll need to prove something against the Czech Republic. Senna Peeters, a Halifax Mooseheads forward and one of Sam Cosentino's Austrian players to watch entering the tournament, has scored the team's lone goal. But Austria's top star, Marco Rossi, is minus-five and still without a point.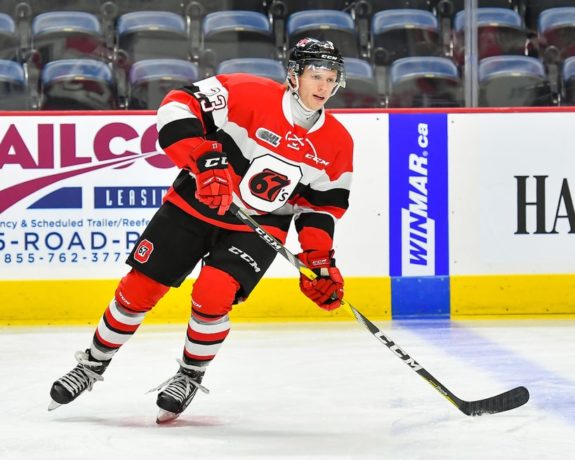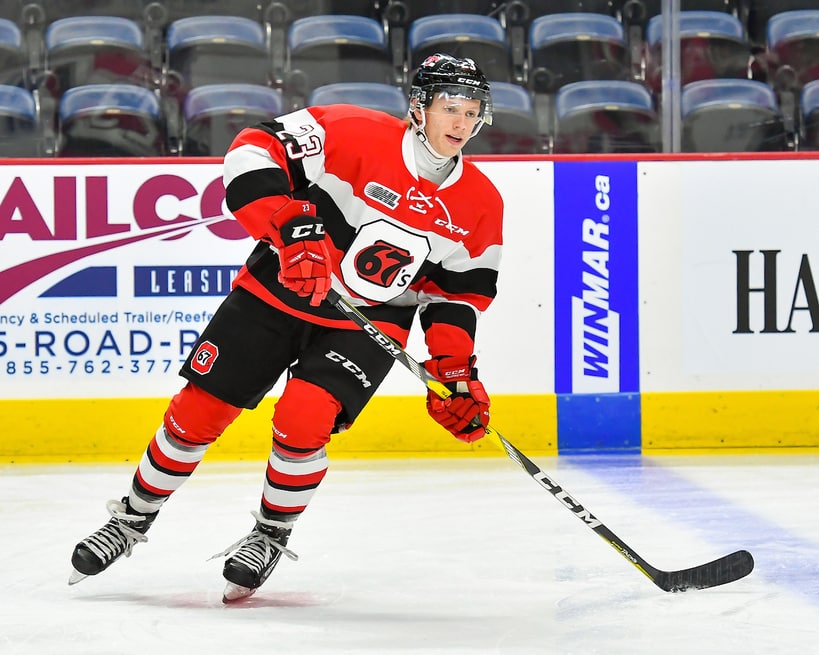 The Czech offense hasn't had much more success, with no player registering more than one point. But Montreal Canadiens prospect Jan Myšák has a goal and has looked strong in stretches. Goaltender Lukas Parik has been their best player, giving them a shutout in a shocking victory over Russia. Another win here will send the Czechs into the quarterfinal, but they will have a tough road to advance from there.
Favorite: Czech Republic
Players to Watch: Senna Peeters, F, Marco Rossi, F [MIN] (AUS); Jan Myšák, F [MTL], Lukas Parik, G [LAK] (CZE)
Canada vs. Finland (6:00 PM)
Canada: Team Preview
Finland: Team Preview
Canada have been the belles of the ball so far in the tournament, with a plus-26 goal differential in three convincing victories. Other than a 3-1 close call with Slovakia, they have looked unstoppable. But Finland is the toughest challenge in their group, and the Finns will be coming in with confidence off of a 6-0 victory over those same Slovakians. Will goaltender Kari Piiroinen be ready to go again with no rest? If so, the Canadians could face a challenge.
Anton Lundell, a Florida Panthers prospect, and Topi Niemela, a Toronto Maple Leafs defensive prospect, have led the Finns on attack, with six points apiece. But Canada's Dylan Cozens has had four goals and five assists, while Quinton Byfield, the second overall pick in the most recent draft, has notched two goals and five assists. There will be no shortage of firepower in this matchup.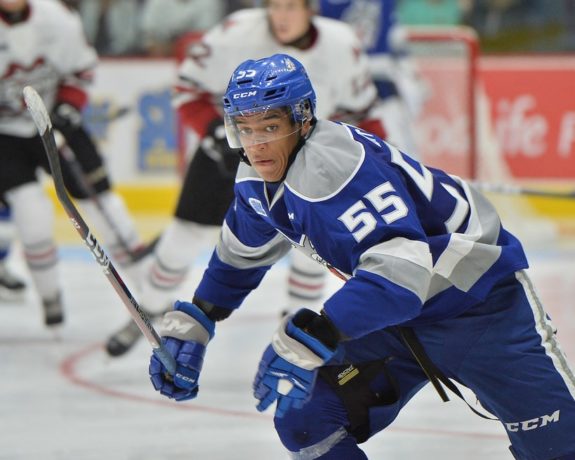 Canada will enter this game as the favorites, as they have been the entire tournament. But it will be a slim lead. The Finns will be their toughest test yet, and either could win and establish themselves as the thoroughbreds of Group A.
Favorite: Canada
Players to Watch: Kari Piiroinen, G, Anton Lundell, F [FLA] (FIN); Dylan Cozens, F [BUF], Quinton Byfield, F [LAK] (CAN)
Sweden vs. United States (9:30 PM)
Sweden: Team Preview
United States: Team Preview
The United States have bounced back after a tough defeat by the Russians in their first game to win games against Austria and the Czech Republic by a combined 18-0. Goaltenders Dustin Wolf and Spencer Knight have both registered a shutout, but Knight is likely to get the start here after a day of rest. The American captain, Cam York, has had a goal and five assists, but Anaheim Ducks prospect Trevor Zegras leads the team and the tournament with five goals and five assists.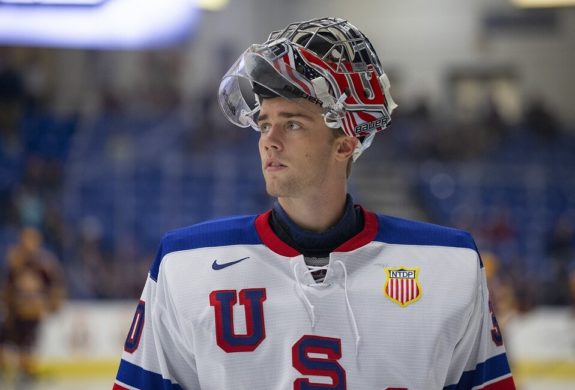 Last night, Sweden tasted something they haven't tasted in over a decade: the agony of a qualifying round defeat. Their incredible 54-game qualifying round winning streak was brought to an end in the dying seconds of overtime by Russia's Marat Khusnutdinov, a Minnesota Wild prospect. Now Sweden will be forced to try and pick up the pieces against a red hot American team. But team top scorer Noel Gunler is red hot himself, with four goals to his name. The Carolina Hurricanes prospect will be looking to keep the Americans at bay.
With Sweden's streak broken, the United States seems like a better team on paper. But it's a compelling narrative: will Sweden's qualifying round dominance return immediately? Or will they still be reeling from the disappointment of the night before? If they are, this could be a surprisingly easy game for the Americans. But only time will tell.
Favorite: The United States
Players to Watch: Spencer Knight, G [FLA], Cam York, D [PHI] (USA); Noel Gunler, F [CAR] (SWE)
Day 7 Summary
Sweden's incredible streak had to come to an end sometime. Now, fans will be watching to see how they respond in the final day of the 2021 qualifying round. New Year's Eve features two incredible matchups, one between Canada and Finland, the other between the United States and Sweden. They are both almost too close to call, with the North American teams being slight favorites closer to home. But each of them will be can't-miss hockey games.