Canada entered this matchup as the favorite to win this quarterfinals matchup against Slovakia. However, they have proven that they are not a hockey nation to be taken lightly, as they gave Canada everything it could handle. Slovakia's skill, work ethic, impressive goaltending, and ability to play a physical game, made life difficult for the Canadian squad. In this 3 Up, 3 Down column, we look at some of the highs and lows of this game.
---
---
Up No.1: Record Setting Night 
Bedard entered this game tied for the lead in goals scored by a Canadian at the WJC with Jordan Eberle at 14. He was also tied on the all-time Canadian list for points with Eric Lindros at 31. With his first goal of the game, Connor Bedard broke the all-time Canadian goals (15), total points (32), and single tournament points (19) records.
If that wasn't enough, Bedard's assist on Canada's second goal gave him the record for most assists by a Canadian in a tournament with 13, surpassing Jason Allison.
Down No. 1: Over Reliance on Bedard 
There had been precious little offensive production from all three other lines, even the power play hadn't been as dangerous or produced as many high-danger chances. The great news is that Bedard finished the night with two goals and one assist. His second goal was a thing of beauty. 
The 17-year-old ended the night playing over 25 minutes. That had a lot to do with the fact the coaching staff cut the bench short, double shifting him and his line with Joshua Roy and Logan Stankoven.  
He's a franchise player like a (Sidney) Crosby, (Nathan) Mackinnon or a (Connor) McDavid. Like them he can change the game with his vision and talent in just one play.

-Stephane Julien (Canada Assistant Coach) 
Bedard's skill is obvious for all to see and he is one of those rare players who always seem to lift their game in big moments. He is a go-to talent in hockey, especially at this age level, but the fact that a team as talented as Canada relies so heavily on one player is concerning. Especially during an elimination game, if a team can figure out a way to neutralize Bedard, or even mute his effect to two points or less, Canada will need the other three lines to find a way to become more productive. 
Up No. 2: Slovak Game Plan 
Slovakia came into the game with a strong game plan. Simon Nemec was set to shadow Bedard, and the entire team was to play him as physically as possible. It was successful for short periods, but Bedard was able to make his presence felt, especially in overtime. Beyond that, Nemec and the entire defense corps did play an integral role in generating offense through transitional play. They did that very well.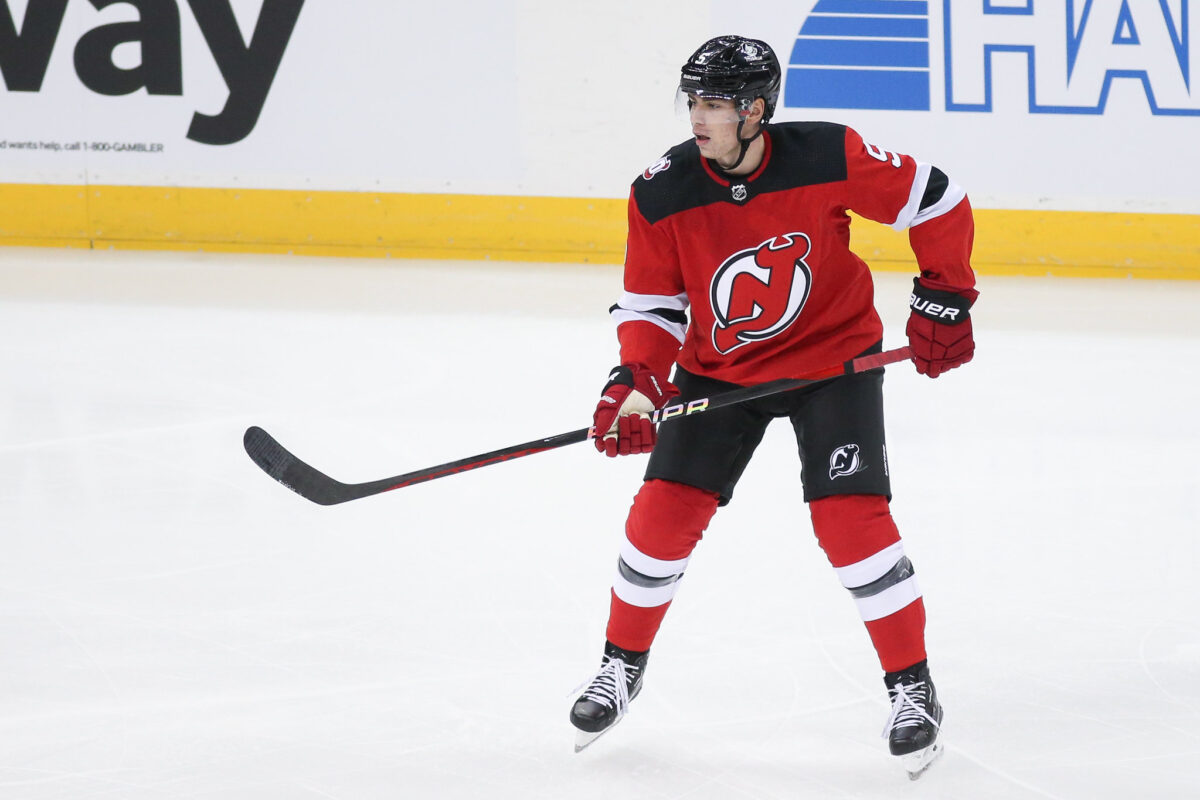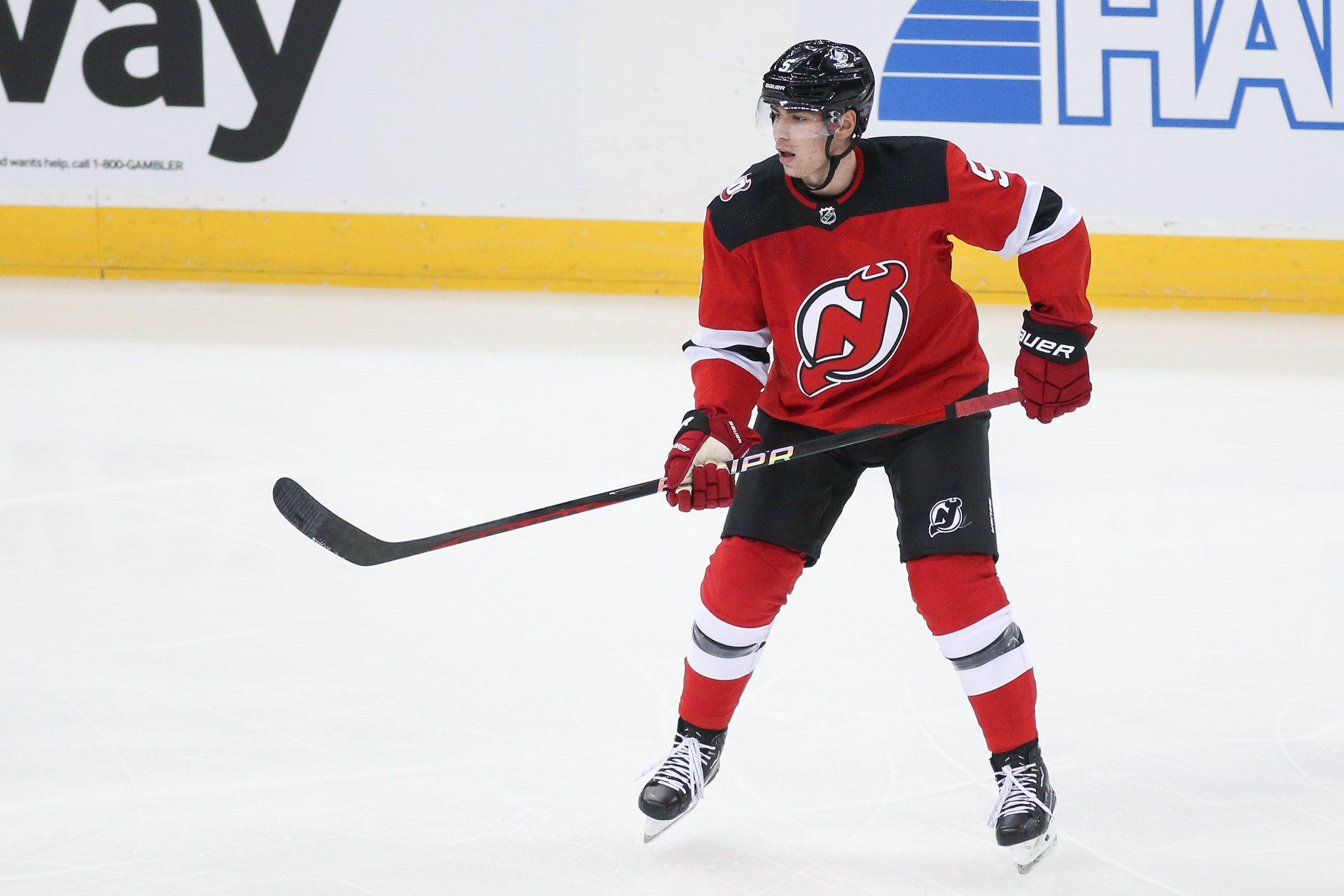 The roster as a whole was able to match Canada's physicality, but also their intensity, and was even able to set the pace for long periods, putting Canada on its heels.  
"We almost win against future NHL stars and that's amazing. Tough loss for us but I'm so proud of the guys"

– Filip Mesar 
Montreal Canadiens prospect Filip Mesar was paired with Dalibor Dvorsky and they were able to play through Canada's tight-checking system and provide an offensive spark that helped Slovakia, who very nearly pulled off the upset in overtime to move on to the semi-finals.
Down No. 2: Canada Possession Fail 
Canada is a possession team, so not starting with it puts them at a disadvantage in regard to their game plan. Being on pursuit wastes valuable time, and provides the opposition an opportunity to get established in the Canadian zone, and with a team that has speed and size like Slovakia, that could mean giving up several high-danger opportunities. 
Related: WJC2023 Report: What to Watch For in Canada vs Slovakia Quarterfinal 
---
Latest News & Highlights
---
This is why faceoffs are so important for Canada, especially in the defensive zone. In this game, Canada finished with a 45 percent success rate. Which is a massive leap ahead as they finished the first period at only 33%, and only 40% after the second. Slovakia was able to finish the night with a 57% success rate overall, allowing them to establish control of the game for long periods.
Up No.3: Slovakian Goaltending 
Going into this game, Adam Gajan helped to backstop Slovakia to a quarterfinal berth posting a .939 save percentage (SV%) and 2.27 goals-against average (GAA). The undrafted 18-year-old, who is committed to the University of Minnesota-Duluth for the 2023-24 season, was stellar in goal against Canada. He made several game-saving stops against some of the best shooters in the tournament, and by the end of the night, he had stopped 53 of 57 shots, for a .930 SV%. At the end of his tournament, Gajan's stats were an impressive .936 SV% with a 2.40 GAA. His stellar play made a case for him to be crowned the top goaltender of this tournament, and one thing is for certain, NHL scouts took notice.
Down No.3: Canada's Lack of Emotional Control 
Canada is a country well known for playing hockey with emotion. At the WJC, that can be a double-edged sword as emotion can not only positively affect performance, but also impact it negatively.
It was a game filled with emotion. At the World Juniors, that could be said for all the games. Today, it showed as they looked nervous when the game was 3-2 (for Canada). We looked stressed with the puck and made mistakes under that stress. But I did like how the guys kept attacking. I did feel a certain nervousness to not make mistakes."

– Stephane Julien 
That nervousness showed at times when Canada would try to exit their zone. The defense was pressured by Slovak forecheckers into reversing course to create space, once they did, however, the second Slovakian forechecker took away all but two options. The first was to chip the puck out to the neutral zone, becoming a giveaway to the third Slovak forward. Or, resort to trying to make a hard pass to a Canadian winger standing still at the opposite blueline, only for that forward to tip the puck into the Slovakia zone and then give chase. 
For Slovakia, this is a loss that will sting for some time. They will no doubt be left to wonder "what if". What if Juraj Slafkovsky had joined this team, would he have made a difference? What if Samuel Honzek didn't suffer a tournament-ending injury? It could be argued that the addition of one, or even both to the lineup could have added the depth scoring needed to get the win against Canada. While that thinking may provide them with some semblance of a moral victory, it will take time before their emotions calm down enough to look back at this game without a sense of loss. The good news for the host country is that thanks to the heroics of a 17-year-old phenom, Canada does move onto the semi-finals. However, the reward for a hard-fought win is a matchup against their hockey rivals to the south, the United States.