The 2015-16 NHL regular season may just be a little over 1/4 finished, but I can say with near certainty that over 2/3rds of the teams in the NHL won't win the Stanley Cup this year. I could have made this list before the season started, and it would have been nearly identical, save for one team being considered a contender because of a breakout season. More on that later. How do I know this already? It's really pretty simple.
There are endless quotes out there about history repeating itself. "The more things change, the more they stay the same." "Those who do not learn history are doomed to repeat it." Many of these quotes apply in real life, but they are also remarkably pertinent to the NHL and success.
Since the 2005-06 lockout, with the exception of the 2005-06 Hurricanes, every Stanley Cup winning team has had a few traits in common that made them contenders, and set them apart from the pretenders. If you don't have these traits in the post-lockout NHL, you won't win the Cup. It's really that simple. What are they?
Elite #1 centers, and true #1 defensemen. Most winners have had one of each, a few have had two of one and none of the other. One has even had three of the above. The last nine Stanley Cup champions have had elite players at these two key positions, and as a result, they have won. Sure, it takes an entire team to win a championship but if you don't have these guys, you will not win. Here's the proof:

You don't build championship teams around goalies and wingers. Teams have won with elite goalies (Tim Thomas, Jonathan Quick), above average ones (Marc-Andre Fleury, J.S. Giguere), and very average ones (Chris Osgood, Corey Crawford).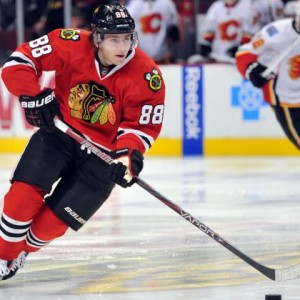 Here's how the highest scoring winger on each of these teams stacked up in terms of scoring in the league: Teemu Selanne (12th), Dan Cleary (132nd), Petr Sykora (127th), Patrick Kane (9th), Milan Lucic (39th), Justin Williams (59th), Patrick Kane (5th), Justin Williams (122nd), and Patrick Kane (30th).
Patrick Kane is obviously a gamebreaker that has a huge impact on the game, but as you can see above, you don't need an elite winger to win.
With all of this in mind, let's apply the above criteria to the 30 current teams in the NHL to pick out who the real contenders are. Of course, determining what constitutes an elite #1 center or true #1 defenseman is a very subjective exercise. People will agree on most, but I'll include some people disagree with, and exclude guys that others believe are worthy.
The depth at each of these positions is at polar ends of the talent pool. Center is the deepest position in the league, and defense probably the most shallow. There are 30 (maybe more) true #1 centers in the NHL. There are less than 30 true #1 defensemen in the NHL. If you think there are exactly 30 of each because there are 30 teams in the league, please stop reading now.
My criteria for deciding is, when you hear their name, is there any doubt in your mind that they deserve the above titles? If you hesitate to think for a second, then they aren't. With that in mind, let's take a look at who the real contenders are:
Teams With Neither
Toronto: No surprise here.
Florida: Ekblad will get there soon, maybe even by the end of this year. Barkov needs to take his game to the next level to make it.
Edmonton: A healthy McDavid playing a full season is likely an elite #1 center. Nugent-Hopkins, Nurse, and Draisaitl have potential, but aren't there yet.
Buffalo: In three years, Eichel and Ristolainen likely meet both criteria.
New Jersey: Nobody in the system likely projects as either. Severson, Larsson, or Zacha could surprise.
Winnipeg: Byfuglien and Little are great players, but fall just a bit short.
Elite Center, Lacking on Defense
Philadelphia: Nobody has had more points in the NHL than Claude Giroux since 2010-11, but the young triumvirate on defense (Gostisbehere, Provorov, Sanheim) isn't there yet.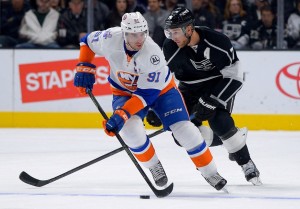 New York Islanders: The first big surprise on the list, the Islanders currently sit 4th in the Eastern Conference in points. John Tavares is elite, but Leddy/Boychuk are good, not great.
Boston: Patrice Bergeron is still the best two-way forward in the league, but Chara has lost a step at 38 years old.
Vancouver: People thought the Sedins were done at 34 years old at the beginning of last year, and both finished in the top 10 in points in 2014-15. Alex Edler looked promising four years ago, but hasn't sustained that level of play.
Columbus: The thought that the Blue Jackets considered trading Johansen earlier this year was asinine at best. Former 2nd overall pick Ryan Murray could be the guy, if he puts together a full healthy season.
Anaheim: Getzlaf is a tremendous player, and there are a number of candidates on defense, but none are there yet. One of Cam Fowler, Hampus Lindholm, or Shea Theodore will be the guy in the future.
True #1 Defenseman, No Elite Center
This is the group that will ruffle some feathers.
New York Rangers: Yes, they're tied for third in the league in points, but Derek Stepan is not an elite center. We've seen the problems that the Rangers have scoring goals in the playoffs, and it stems from not having that go-to #1 center. Rick Nash doesn't get it done.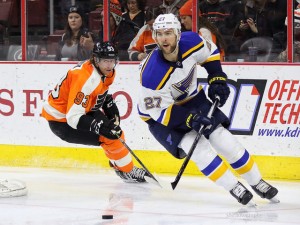 St. Louis: Pietrangelo is a no-brainer, and Shattenkirk/Bouwmeester are great #2 defensemen, but I'm not convinced either is a true #1. Stastny and Backes are best suited as elite #2 centers. Similar to the Rangers, the Blues struggle to score in the playoffs because they don't have the go-to center.
Montreal: PK Subban is one of the best in the league, and Tomas Plekanec is having a great year, but he's not an elite #1. Carey Price is the best in the business, but no elite #1 center, no contender.
Arizona: There's a reason why most people didn't believe the Coyotes were shopping OEL last year. You don't trade young studs on a cheap contract like him. At the NHL level, Arizona might be the least talented as a whole at the center position.
Minnesota: Ryan Suter is one of a handful of defensemen in the last ten years that has consistently averaged over 30 minutes per game. He can do it all. Mikko Koivu is a #1, but is not elite.
Carolina: Justin Faulk is a stud, but Eric Staal is not the player he was a few years ago.
Calgary: Giordano is a #1, and Brodie/Hamilton could be a #1 in the near future. Chances are, one of Sam Bennett or Sean Monahan reaches this lofty status in a few years.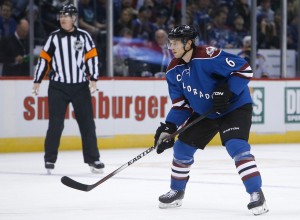 Colorado: Similar to Calgary, EJ is a #1 and there are two candidates at center that could be considered elite #1s in the future. Matt Duchene shows flashes but hasn't sustained elite production in consecutive seasons, and Nathan MacKinnon is close, but not there yet.
Ottawa: Erik Karlsson is a dynamite #1, but since Spezza's departure, the Sens have lacked an elite #1. Turris and Stone are more of a 1a/1b center situation.
One of Each
Chicago: This one is self-explanatory. Toews and Keith are still among the best in the business.
LA: This could be the last year this duo is intact with Anze Kopitar set to become an unrestricted free agent this summer. I can't imagine the Kings let a player like him walk, so expect them to open the checkbook for the two-way phenom. I think Drew Doughty is a little overrated (some people think he's the best defenseman in the NHL), but he's obviously an elite #1.
Dallas: Tyler Seguin is one of the most exciting talents in the league, but coming into this season, I did not think John Klingberg or Alex Goligoski could carry a defense. Klingberg has been unbelievable this season, and is playing at a point-a-game pace for the best team in the league.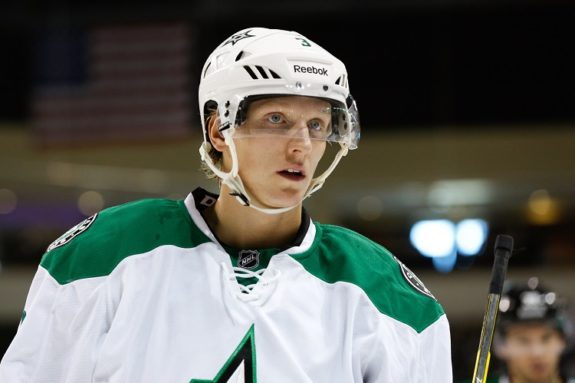 Washington: Backstrom's numbers are certainly helped by playing with Ovechkin, but he's still a dynamic #1 center with great vision. John Carlson broke out offensively last season, and has kept it rolling into this year.
Tampa Bay: Similar to LA, this could be the duo's last season. But realistically, the Lightning will find a way to keep Stamkos. With a few more great seasons, you could argue Tyler Johnson belongs in this conversation. Victor Hedman was a 6'6″ monster during the last playoff run, and will be a perennial Norris contender.
Steven Stamkos and Lightning GM Steve Yzerman have begun contract extension talks. https://t.co/fo1uEEIw1w pic.twitter.com/lb09bbuZqZ

— theScore (@theScore) November 10, 2015
San Jose: The Sharks don't appear to be contenders this season, but they fit the personnel criteria. Marc-Edouard Vlasic is an under-appreciated defenseman because he's not flashy and doesn't put up a lot of points, but he's extremely effective. Since the start of the 2013-14 season, no center has more goals than Joe Pavelski.
Detroit: Despite all three being at least 34 years old, Pavel Datsyuk, Henrik Zetterberg, and Niklas Kronwall still have it. Their window won't be open for much longer, but it's still open for now.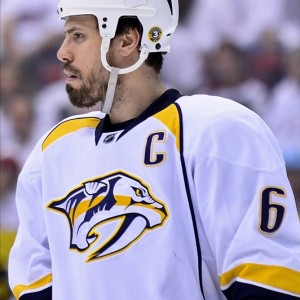 Loaded on the Backend
Nashville: Weber-Josi is the best pairing in the NHL, with both being dynamic two-way #1 defensemen. With that pairing on the ice for half the game, Nashville will rarely be out of many games. On almost any other team, we would be talking about Seth Jones as one of the next great defensemen in the NHL, but he gets overshadowed in Nashville. They do have a dire need for a #1 center, however. Until they get one, I don't see them having a great chance at winning a Cup.
And Then There's Pittsburgh
The fact that the Penguins are the only team in the league that has two elite #1 centers and a true #1 defenseman makes their struggles this season even more baffling. Crosby and Malkin are still two of the most dangerous players in the NHL, and Kris Letang is one of the most dynamic offensive defensemen in the league. If the Penguins can get it figured out, look out.
Feel free to let me know how ridiculous my ideas are in the comments section below, or on Twitter @BSchoeninger17.
Bill Schoeninger is a Philadelphia Flyers writer and current Boston University student studying business. Coming to THW from Hometown Hockey, Bill follows and writes about the Flyers, Boston University Terriers, and NHL Draft prospects. Follow him on twitter @BSchoeninger17