The St. Louis Blues have been a mostly inactive team at the trade deadline for multiple seasons now. With the amount of pressure and expectations coming into this season, we could see a few players traded out of town if the Blues are out of the race by the March deadline.
Related: St. Louis Blues' 2021-22 Season Preview and Predictions
While there are many possible candidates, I believe that three of them stand out as the Blues roster is constructed in a way where they have a lot of long-term contracts. Their recent contracts signed to notable players have been five or more seasons. Extensions have been signed for players like Brayden Schenn and Colton Parayko, with free agency additions like Torey Krug and Brandon Saad.
Vladimir Tarasenko
Since Vladimir Tarasenko requested a trade during this past offseason, he will be a name on the table in almost every possible scenario this season. The only way he isn't is if the Blues are one of the top teams in the league when the trade deadline comes around.
It's always difficult for a team to take on a high cap hit in the middle of the season, but there could be a few suitors for Tarasenko if he's available at the right price for them.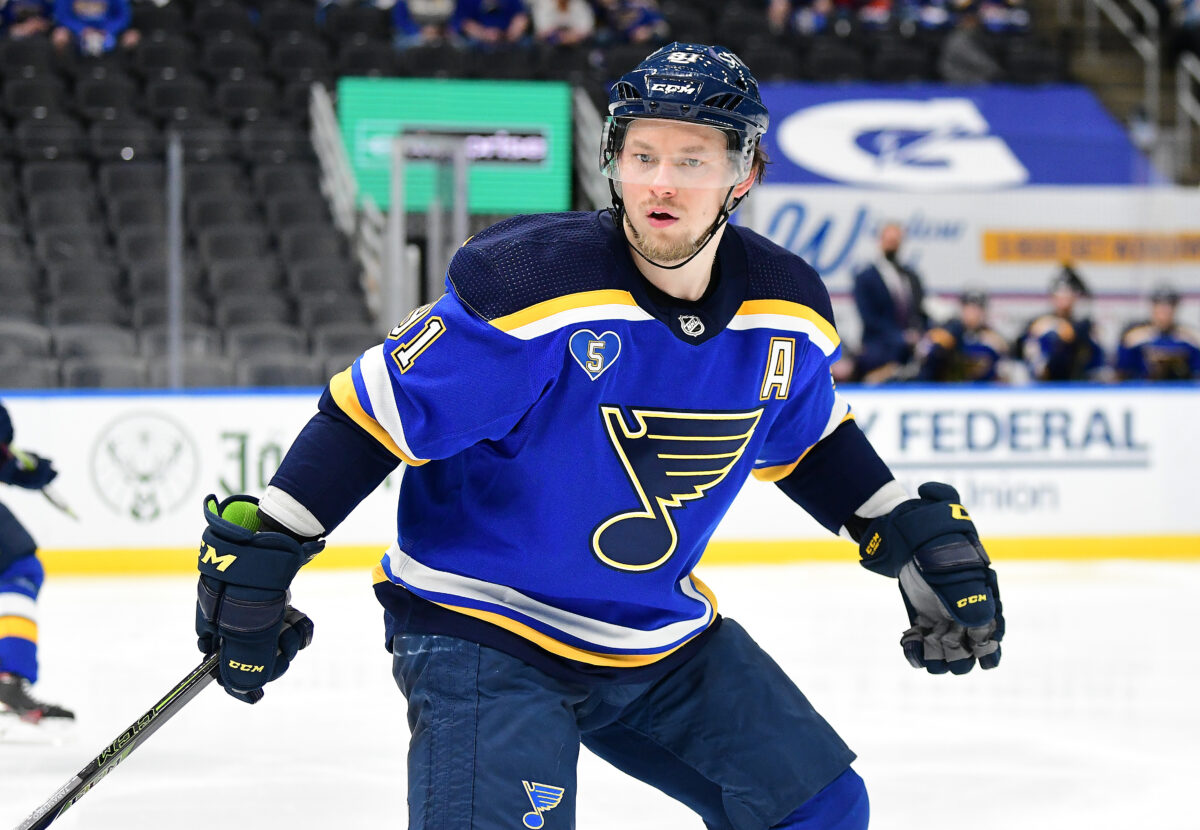 A lot of this is based on the health of Tarasenko, he's played a total of 34 regular-season games since the beginning of 2019-20. There have only been 127 Blues games since then, due to the pandemic, but that's just 26 percent of the games played by him.
Most of this depends on the relationship between Tarasenko and the Blues organization. I wonder if he has returned this season with the idea that if he plays well, he will be traded. If that's the case, then there could be a legitimate chance that he is moved by the deadline.
I find it hard to believe that Tarasenko is traded in-season, but I've been surprised by a lot of things over the last decade in the NHL. If he is eventually moved, I expect it to be during the next offseason, when he has just one season left at a $7.5 million cap hit.
Marco Scandella
This is a small possibility, but it will be based on whether Marco Scandella has a good season. The Blues must be a mediocre team out of the playoff race for this to happen as well. His contract is not good, as he has three seasons left, including this one, at a cap hit of $3.275 million.
This was the classic case of signing a player that was on fire in the midst of a contract year, which happens to every NHL team at some point. It almost always ends up burning them in the end, and this one is doing that now.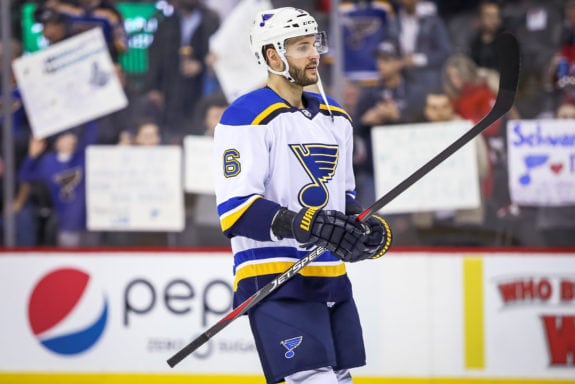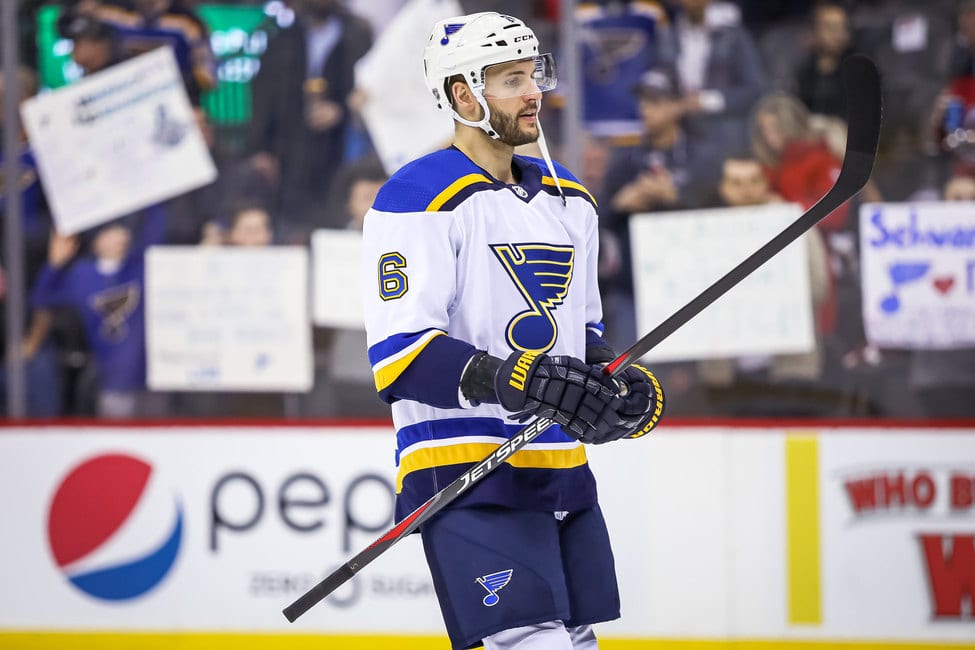 He hasn't fit in with any of the other Blues blueliners and the idea was for him to replace Jay Bouwmeester to play with Parayko. That idea worked for a few weeks, earning him an extension, and then the pandemic playoffs of 2020 in the bubble were disastrous for him.
Most of this deal, unless he's having a career season, will be based on getting his cap hit off of the books. The Blues are already paying $19.5 million per season to three other defensemen for a long time to come. If we see Scott Perunovich come into the Blues lineup in the first few months and play well, he could slide into the top-four and play with Parayko.
Either way, I assume the Blues would like to get Scandella's contract off of the books, especially if they have a poor season.
Klim Kostin
I can't believe I'm doing this, but Klim Kostin could be an eventual trade chip for the Blues. The irony is that I had him in my untouchable prospects piece a month ago, but things clearly changed.
What has changed is the emergence of Jake Neighbours, keepingTarasenko, and adding a veteran goal scorer like James Neal. Now, none of these changes solely mean that Kostin will be traded, but he keeps on missing out on the lineup.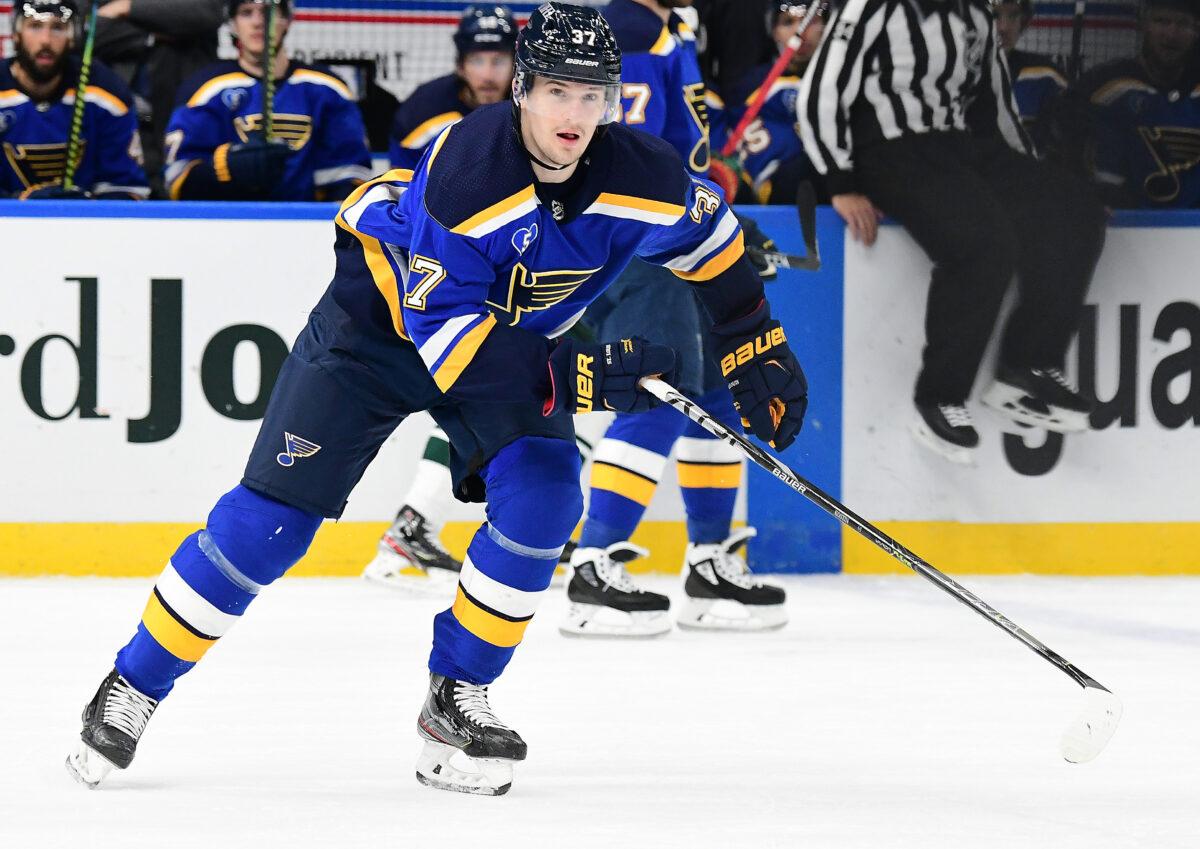 Kostin still has a good amount of trade value, being a 22-year-old, former first-round pick. He is a power forward, at 6-foot-3, and he brings a lot to the game. He could slot in on almost any third-line in the league and make an impact, in my view. The Blues have just not given him a real chance yet as he was overtaken by Neighbours and Neal for the final two winger slots this season.
He has two points in six career NHL games and won the Gagarin Cup in the Kontinental Hockey League (KHL) last season. He has potential, and I expect we see him play some games for the Blues this season, but don't be surprised if he is dealt out of St. Louis.
Overall, I don't expect the Blues to be major deadline players, whether it is buying or selling. The group and depth they have now are more than enough to get into the playoffs. The scenario where they make moves is one where they are a bad team and lose a lot of games, which is unlikely, barring any injuries.
---
---