Last season was not a memorable one for the Boston Bruins.
No postseason hockey was the coup-de-gras on a subpar season highlighted by injuries to key players, disappointing performances from others and a power outage on offense. Bruins players and fans were relegated to watching playoff hockey from the couch instead of the TD Garden for the first time since 2007. It was a painful feeling for many.
A roster shakeup soon followed with prized young defenseman Dougie Hamilton and Milan Lucic traded away on draft day. New general manager Don Sweeney has kept most of his core intact, hoping for the 2015-16 season to yield a different result.
Several players on the roster are looking to bounce back after subpar 2013-14 campaigns by their own standards. Here are three of the more important players that are likely to do so starting in October.
David Krejci
David Krejci is the main cog in Boston's offensive machine. Perhaps it isn't a coincidence to find out the 29-year old center missed 35 games with various injuries and link it to the Bruins struggle to generate goals.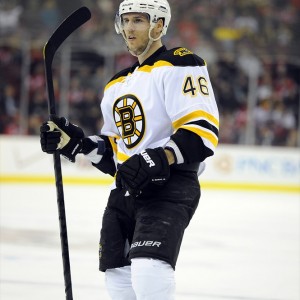 In the 47 games he did play in, Krejci scored a respectable 31 points (seven goals, 24 assists) When healthy, Boston's top-line center is one of the more underrated playmakers and passers in the league as demonstrated by 60-point campaigns four of the last six full seasons.
With around five months to recover from what ailed him last season, Krejci should be on course for a rebound in 2015-16. The only issue is who will be on the wings. Offseason signing Matt Beleskey is the likely candidate to occupy the left wing after a career-year last season while Loui Eriksson might play on Krejci's right side.
Provided he can stay healthy, the Czech pivot man will have capable wingers on either side to set up for scoring opportunities and, given Beleskey or Eriksson can convert them, should return to the 60-point plateau again.
[optinform]
Brett Connolly
Brett Connolly did not get off to a good start in Boston after being acquired on deadline day from the Tampa Bay Lightning.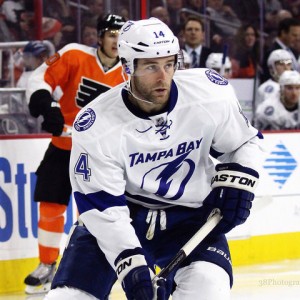 In his first practice with the Bruins, the right winger broke his finger and was out for a month. Even though it was a freak accident, fans were none too pleased they traded two second-round picks for a guy who would only end up playing five games, recording two assists.
This season may make or break Connolly's young career. Sweeney re-signed the sixth-overall pick in 2010 to a one-year contract worth a tick over $1 million for this season. He did score 12 goals in 50 games with the Bolts last season and should have the motivation to challenge that number again if he can play well and avoid fourth-line minutes.
Connolly is approaching "bust" status. The 2015-16 season could be his one last major opportunity to prove people wrong. That alone is grounds for a potential rebound which could work to the Bruins' advantage.
Zdeno Chara
Bruins captain Zdeno Chara had a rough go of it last season.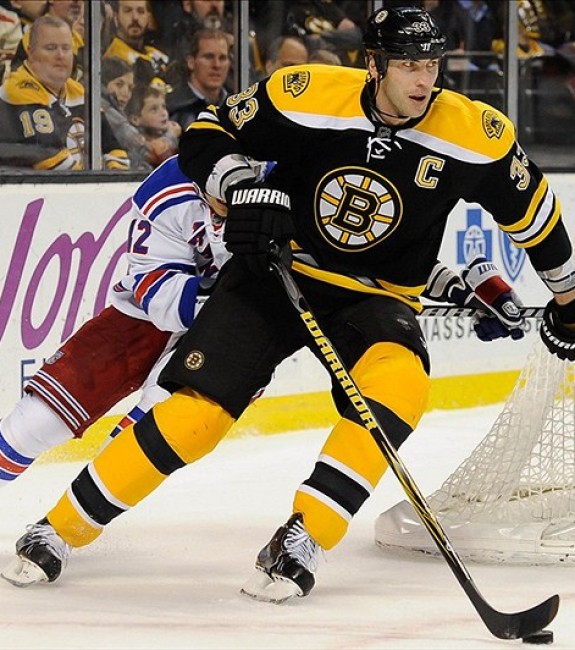 Missing 19 games due to a knee injury early in the season had lasting effects even when he returned in mid-December. The 6'9 defenseman scored 20 points (eight goals, 12 assists) in the 63 games he played but on most nights looked outmatched and out of position.
Some thought he would make a viable trade candidate at the deadline given their record in the 19 games without him (11-7-1). However, too many other factors surrounding Chara made him a untradeable commodity.
This season, Chara has a lot of doubters (myself included) that he can regain the form of a number one defenseman. The 38-year old is only two seasons removed from a 17-goal campaign in 2013-14 that saw him finish runner-up to Duncan Keith for the Norris Trophy; so it is possible Chara can play at an elite level.
Given the current state of the Bruins blue line, his performance will be under the microscope even more. "Big Z" needs to have a bounce back year to quell the doubters and prove to himself he is not in the twilight of his career.
Joe is a writer covering the Boston Bruins. He is a lifelong native of Massachusetts and is currently a content writer/manager for a newsletter at a Human Services Agency. Joe can be found on Twitter: @JoeCherryTHW