One thing should hold true about the Montreal Canadiens in 2023-24, they will be better than last season. This will be due to a healthier team overall, young players getting another year of development in the NHL, some of the dead weight cut, and new exciting faces in town.

While we will have some high expectations for certain players and a higher expectation for the team, there are those who you shouldn't be so quick to place as high expectations on. This is who we'll be looking at today, three Canadiens you should lower expectations for in 2023-24.
Arber Xhekaj
Arber Xhekaj was one of the feel good stories last season as the 22-year-old was undrafted and working in retail just a short time before making his NHL debut for the Canadiens. He wasn't just one of those one and done players who got his chance and fizzled out quickly. The tough defender played 51 games and would have gotten into more if it weren't for an injury (from "Canadiens' Arber Xhekaj undergoing season-ending shoulder surgery", The Athletic, Feb. 25, 2023).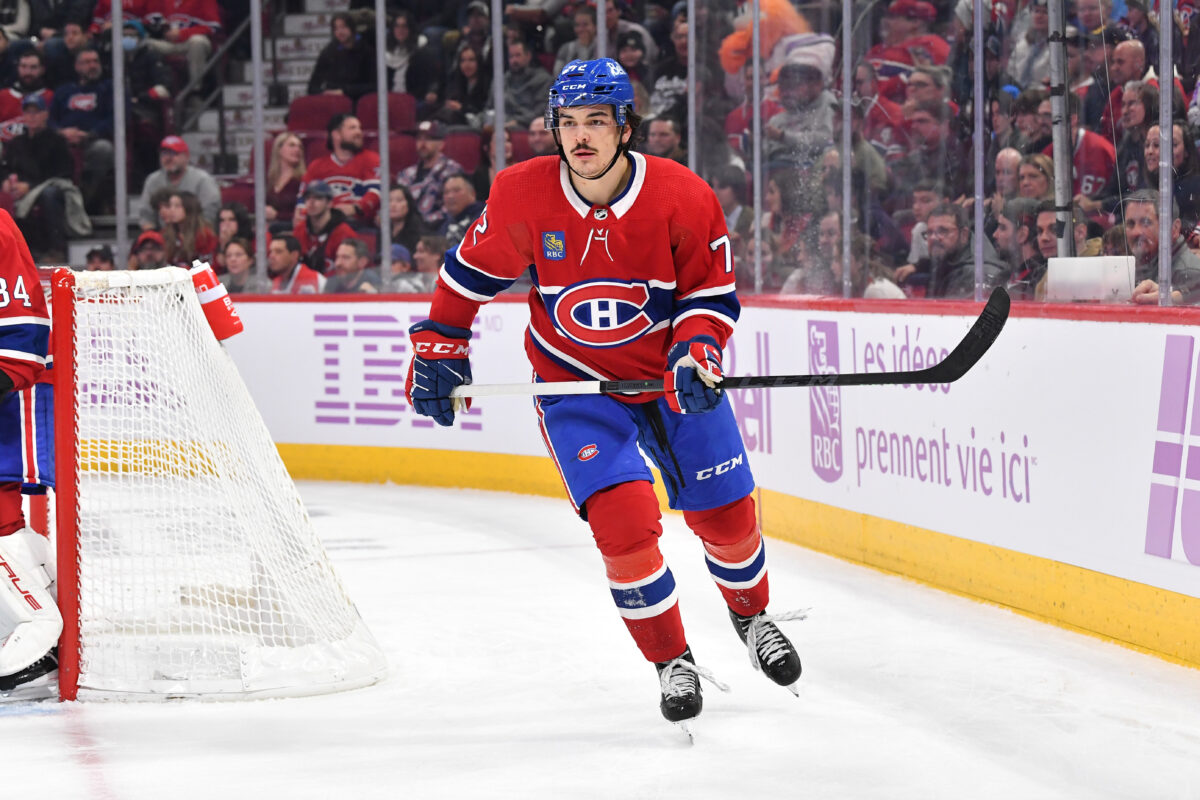 To everyone's surprise, he has a hard shot and got power-play time to see what he can do. This resulted in some of his offensive game shining through all the physicality with two goals and three points on the power play in 40 minutes of ice time. He wasn't the go-to option on the power play, but he became that for a time with Michael Matheson also missing a big chunk of the season. Xhekaj averaged just over 15 minutes of ice time per game last season and started over 58 percent of the faceoffs in the offensive zone. For someone who is very physical and should be getting more time in the defensive zone, he wasn't trusted there. This will have to change.
---
Latest News & Highlights
---
With Matheson healthy and Xhekaj being a sixth/seventh option this season in the Canadiens' lineup because of all of the competition, I wouldn't expect the same offensive production from him, something that was a part of winning him over with fans.
Rafael Harvey-Pinard
Rafael Harvey-Pinard gave the Canadiens and fans alike a lot of hope for the future when this young winger stepped into the NHL in the top-six when there were many injuries and produced. The former seventh-round pick showed no lack of scoring ability in the American Hockey League (AHL) over the past three seasons and was able to record 14 goals and 20 points in 34 games.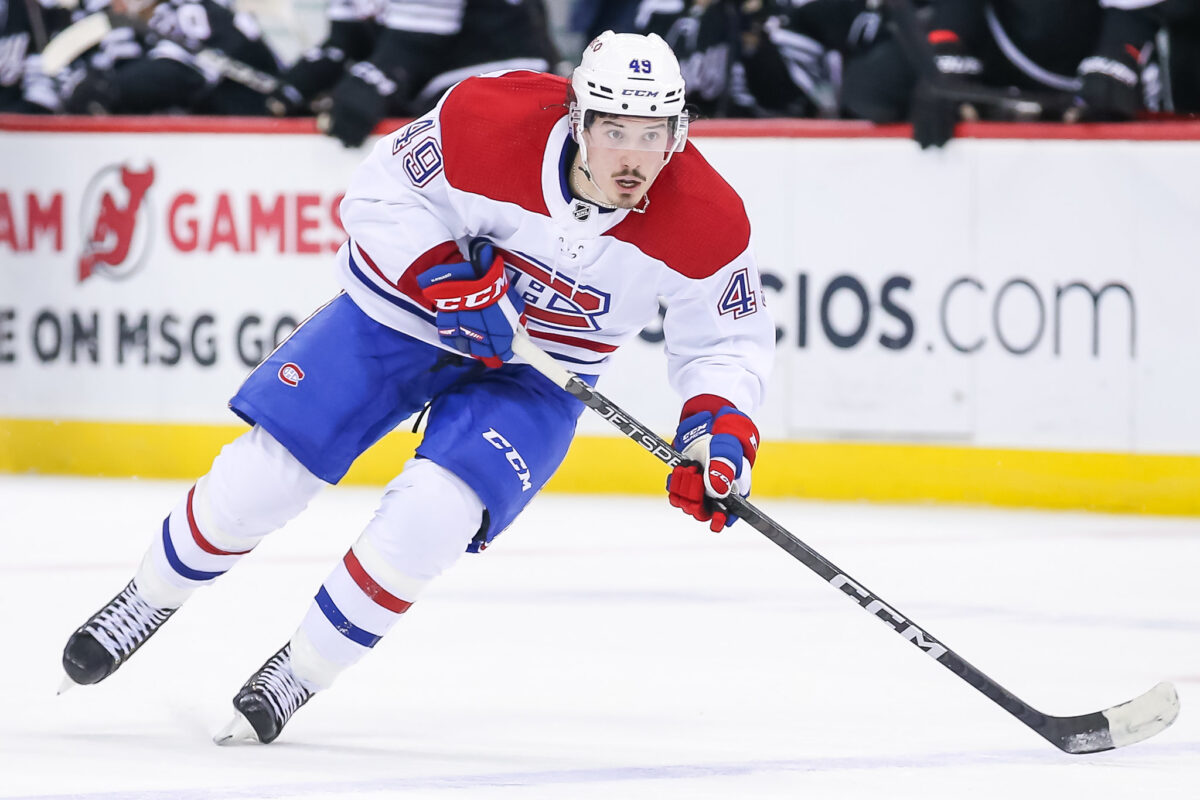 First, with the Canadiens healthy heading into the season, he's looking at a third-line left wing slot as his highest starting point. When Christian Dvorak returns, this could even bump Harvey-Pinard down the lineup even more if Juraj Slafkovsky, Alex Newhook, Kirby Dach, Josh Anderson, Brandan Gallagher, and Cole Caufield are the top-nine wingers. Harvey-Pinard skated 17:14 per game in those 34 games, and he will be lucky to get 13:00 ATOI (average time on ice) this season barring a lot of injuries again. His shooting percentage was also 24.1, which is unsustainable unless he's taking exclusively high-danger shots.
Related: Canadiens' Goalie Tandem Among NHL's Worst This Season
Four of Harvey-Pinard's goals came on the power play, another area where his time will be cut. What is something to look forward to is his commitment to defense as the young forward blocked 56 shots and recorded 57 hits. The Canadiens don't want a ton of injuries to get him more ice time and opportunity again, but that's what it would take.
Alex Newhook
It remains highly up in the air where Alex Newhook is going to play at the start of the season with Dvorak not ready to go. The hope is Newhook is an eventual top-six player, but he is also only 22 years old with two years of NHL experience. He doesn't overly stand out in any area but can be a strong all-around player. He has to bounce back this season before he can thrive in Montreal.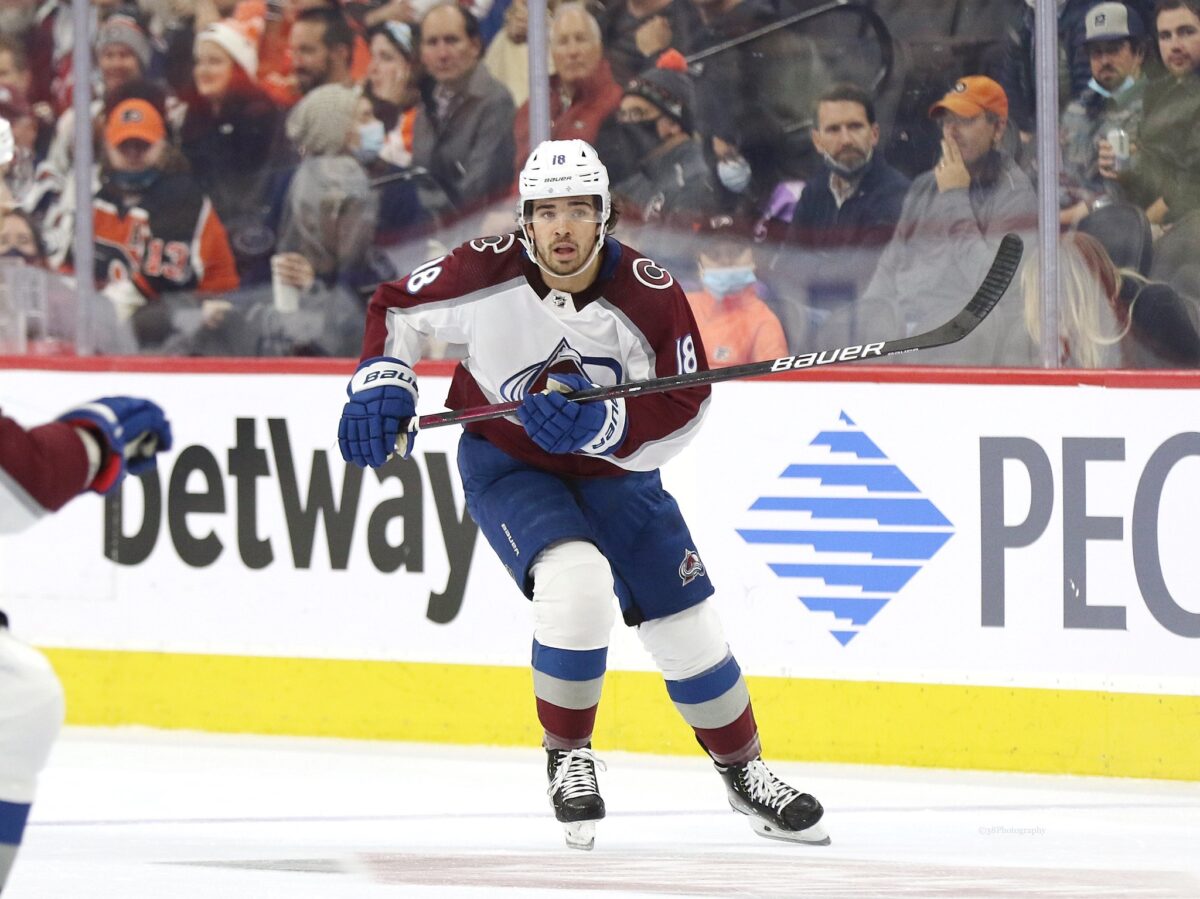 From his rookie season in 2021-22 to last season, he scored one more goal and three fewer points in 11 more games played. This was on top of his offensive zone start percentage increasing by a whole 10 percent, which should have resulted in many more goals/points. This former 16th overall pick is expected to get much better down the line, but maybe not right away. He's averaged under 14 minutes per game of ice time over his two seasons. It might be difficult to make the jump right away, and there is lots of competition in the Canadiens lineup to keep him out of the top six right away.
The Canadiens are building something good, but not everything can go right or be perfect along the way. Competition might push players to be better, but it will also limit opportunities for younger players with hope for the future. While expectations should be lowered for these three players heading into the 2023-24 season, good things might come sooner than later for them.