In beautiful British Columbia, naysayers and doomsday-preppers have already accepted the fate of their beloved hockey team. The Canucks will bomb this year after the slew of confusing moves made this summer. That seems to be the overall mentality in Vancouver.
The team still has some serious talent and a collection of some impressive experience, so the truth of the matter is that Vancouver (and any team for that matter) always has a chance at being competitive. Parity is the face of the National Hockey League. If the predictions about the Canucks do come to life, we can expect some household names to be moved come deadline day.
Radim Vrbata (34-years-old)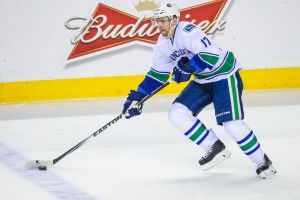 If not for Vrbata in 2014-15, the Canucks offense would have struggled immensely. At 33 this past season, Vrbata put together is most productive NHL season yet. He was able to pot 31 goals and 63 points this past season and finished as the team's highest goal scorer. His 31 goals were the second best in his career after netting 35 with Phoenix in 2011-12.
Vrbata's contract isn't cheap, and that is the only thing that would deter him from finding a new home for the playoff run, should the Canucks fall out of contention. However, a team on the verge of competing for the cup would look at the Vrbata's offensive production and wonder if taking on the extra salary and shedding a prospect or two was worth it. It's safe to say that Vrbata won't be back with the Canucks in 2016-17 no matter what, so if the team is struggling come trade deadline, why not get what you can.
Brandon Prust (31-years-old)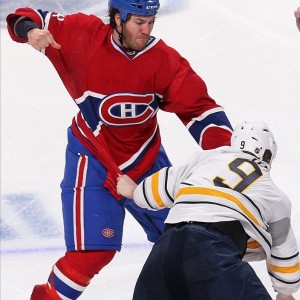 In Jim Benning's attempt to make the Canucks a younger team he has made some questionable moves, at least regarding the age of a few players he's collected. However, at the Canucks Summer Summit in July of 2015, Benning explained why he chose to bring in players like Prust. Essentially his reasoning was this – to have trusted veterans on the roster is an integral part of developing young talent the right way.
Here's the thing, Prust is on the final year of a deal that pays him $2.5 million a year. He's a character guy, that's for sure. His skill set on the other hand…not worth the $2.5 million that he's being paid. If the Canucks are in the red come March of 2016, Prust could be moved to a team that needs toughness going into the playoffs. The return wouldn't be much, but the Canucks would avoid losing Prust to free agency for nothing and if one reads between the lines, Benning's comments on Kassian post-trade meant he didn't feel like he was giving up much to get Prust anyways.
Ryan Miller (35-years-old)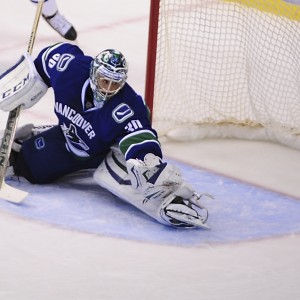 Oh the goalie saga continues in Vancouver. Will it ever end? That's for another time….
Here's the thing about Ryan Miller: There is absolutely no arguing that his better years are far behind him. He's no Martin Brodeur or Roberto Luongo, at 35 Miller has played his best hockey. That doesn't mean his huge portfolio of NHL experience should go to waste though.
Let's assume that the Canucks had a mediocre 2015-16 season. Miller's play continued to decline a bit, but not drastically and young Jacob Markstrom finally proved he's an NHL goalie. If this scenario were to play out, Miller's $6 million salary would become a huge burden for the team to carry. If, and only if there was a team out there who ran into goalie trouble in March but had essentially secured themselves a playoff spot, Miller's talents might be desirable enough to tempt a team into taking his final year of salary to have a proven NHL talent between the pipes for the post season. (This is to say that teams are able to forgive and forget Miller's atrocious performance for St. Louis in the 2013-14 playoffs. Everyone deserves a second chance…right?).