The Toronto Maple Leafs were not supposed to be this good this early.
Despite beginning the 2016-17 season with minuscule if not non-existent expectations, the Leafs have defied all odds and now find themselves in the midst of a heated playoff race. Led by budding stars Auston Matthews, Mitch Marner and William Nylander, Toronto has shockingly become a lethal offensive club, and one with the potential to defeat the NHL's best, albeit on an inconsistent basis.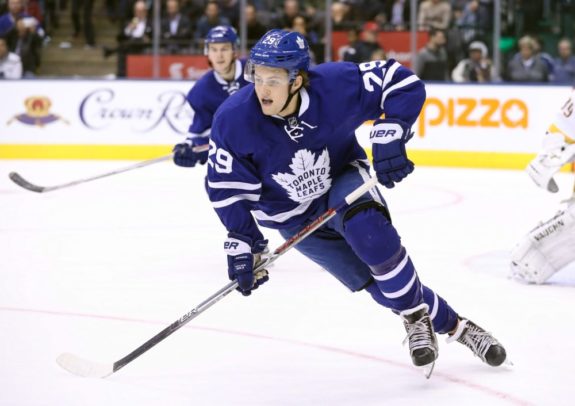 Outside of their place in the standings, the Leafs' on-ice play has also had a drastic impact on how the team will be managed in both the present and the future.
While General Manager Lou Lamoriello surely expected a season full of development for his young team, he likely did not foresee success at such a high-level. As a result, once considered a lock to be sellers at the 2017 trade deadline, the Leafs and their management group find themselves faced with an incredibly difficult decision.
"The rookies on our team have a common denominator: They want to be coached, they want to be pushed & they want success." -GM Lou Lamoriello

— Eric Musselman (@EricPMusselman) February 23, 2017
On one hand, the Leafs can remain sellers. In doing so, Toronto would focus on trading veteran players and pending UFAs in order to stockpile additional picks and prospects. Taking this approach would further strengthen their rebuild and organization as a whole, as well as provide developing players valuable playing time at hockey's highest level.
On the other hand, the Leafs can shift their stance and instead become buyers. It goes without saying that playoff experience would be of incredible value to Toronto's youth-laden team, however, trading for upgrades in order to ensure a playoff berth would have to avoid robbing the team of its vision of the future in the process.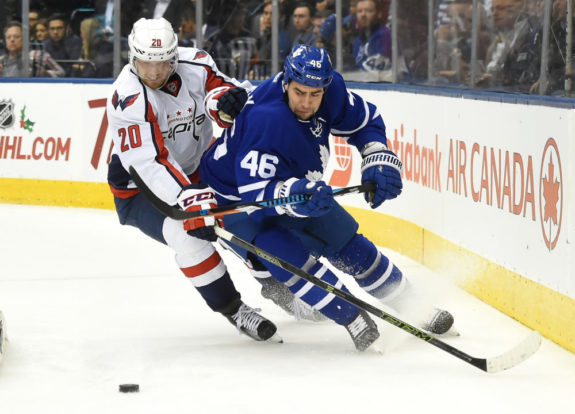 As such, the Leafs' 2017 deadline day plan remains unclear. Torn between focusing strictly on their rebuild or thrusting for the playoffs with the opportunity near, the decision will have lasting impacts on the organization both now and into the future, whatever it may be.
So, given the incessant debate surrounding Toronto's trade deadline approach, why not try to predict the future with three deadline day predictions?
Uncle Leo Leaves Town
Leo Komarov has long been one of the Leafs' most dependable, all-around players. A physical force who can shut down opposing forwards defensively as well as provide offense on a sporadic basis, Komarov is a highly valuable and reliable depth forward.
However, come the 2017 trade deadline, the Leafs would do well to move on from the fan favorite.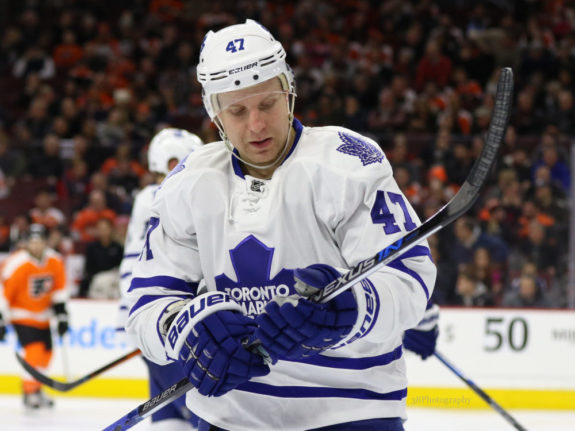 Dealing Komarov would not come as the result of poor play, but rather, the simple desire to maximize the return on a valuable asset. Logging over 17:00 of ice time per night, Komarov has earned the trust of head coach Mike Babcock and has become counted on to play in crucial situations.
As a legitimate top-nine NHL forward on virtually any team, Komarov's additional value lies in his contract situation. With one additional year remaining on his four-year contract which carries an annual cap hit of just $2.95 million, Komarov would be under the control of his new team through the 2017-18 season, a status which would make him extremely valuable in trade, and especially so to a contending team.
If that's what Hanzal is worth, the Leafs have a lot of value in JvR, Bozak, Komarov, etc.

— Scott Wheeler (@scottcwheeler) February 27, 2017
If traded, Komarov's departure would create an opening in Toronto's roster in which a young player such as Kasperi Kapanen or Brendan Leipsic could be inserted into and gain valuable experience from. Further, the draft pick, prospect, or player acquired would allow the Leafs to further strengthen their young rebuild.
Polak Will Be Traded… Again
In February of 2016, Roman Polak found himself on his way out of Toronto and headed to the San Jose Sharks. Little did he know that a few months later, he would be competing in the Stanley Cup Finals.
However, despite the immense success he enjoyed in California, Polak chose to re-sign with the team that traded him, recognizing the opportunity to log significant playing time despite his role at the NHL level.
Roman Polak: Full time defenceman, part time bouncer pic.twitter.com/NkRzmdWkNE

— Jeff Veillette (@JeffVeillette) February 8, 2017
As a veteran defender, Polak's game is based around simplicity. While he isn't the fastest or most mobile, Polak can anticipate the game well and uses both his stick and body to separate opposing players from the puck. Averaging upwards of 17:00 of ice time per game, Polak is a dependable player on any given night and retains the ability to match up against top opposition.
As such, Polak, who will be a UFA come Jul. 1, remains a valuable rental defender for a team looking to strengthen itself for a post-season run. In terms of the potential return, the Leafs would be looking at a mid-round pick or average prospect, as simply dealing Polak for something would be better than losing him for nothing.
ICYMI: Veterans Roman Polak, Matt Hunwick await the trade deadline. Both want to stay. https://t.co/1k8fYtCV44 pic.twitter.com/aLcUriKfCt

— David Alter (@dalter) February 13, 2017
In addition, moving Polak would open up an additional roster spot which could be filled by one of Toronto's budding defensive prospects in Andrew Nielsen and Travis Dermott.
Leafs Will Land a Top-Defender
Defense is a major area of weakness for the Leafs and an aspect which will require serious attention in the coming years if Toronto wishes to develop into a legitimate Stanley Cup contender.
At the moment, the Leafs are lacking depth both on their NHL blueline as well as an organization as a whole. Yes, Morgan Rielly, Jake Gardiner and Nikita Zaitsev have been stellar this season, however, Toronto must add complimentary young players of equal skill if they hope to develop a solid defense core.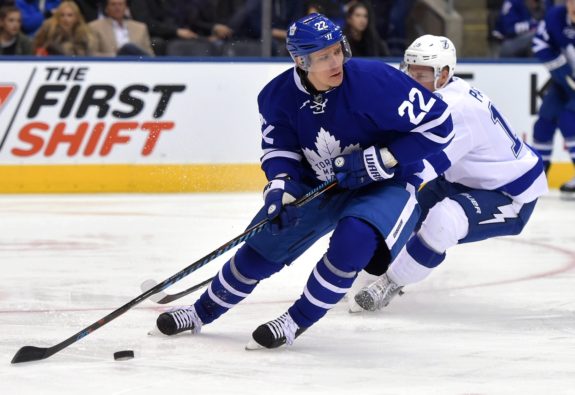 Most notably, the Leafs need to add a legitimate top-pairing defender or prospect who has the potential to develop into exactly such. Although both Nielsen and Dermott are excellent young players, both project to become top-four defenders rather than first pairing pillars.
In terms of the market for such a player, it remains as difficult as ever to acquire a top-pairing defenseman. Kevin Shattenkirk, currently a member of the St. Louis Blues, would fit the bill nicely, however his contract and financial demands could put the Leafs in a cap crunch farther down the road when it comes time to re-sign Matthews, Marner, and Nylander.
.@TSNBobMcKenzie says #Leafs are unlikely to pay the price for Shattenkirk despite interest https://t.co/4EowGDMryI pic.twitter.com/xEDqOXVLLl

— Leafs Lunch (@LeafsLunch1050) February 24, 2017
In terms of defense prospects with the ability to develop into top-pairing stars, there are quite a few available — for the right price, mind you.
In Anaheim, the Ducks hold onto Shea Theodore, a mobile offensive threat who is NHL ready yet lacks opportunity due to a crowded and strong blueline. On the Atlantic Coast, the Carolina Hurricanes boast a seemingly endless number of quality defense prospects. In particular, there are Noah Hanifin, Haydn Fleury, Jake Bean and Roland McKeown, all of which could be available if the return meets the Hurricanes' needs offensively.
Trading for one of the players mentioned above would surely cost the Leafs a significant player or package in return, however, doing so would address a glaring deficiency and strengthen Toronto's all-around team game.