The San Jose Sharks have a deep set of forwards this year and competition for ice time will be fierce. As noted here yesterday, Finnish free-agent acquisition Joonas Donskoi is pushing for a spot in the top-nine. Along with another free-agent pickup in Joel Ward, a healthy Raffi Torres and the up-and-coming Chris Tierney, the Sharks have a number of fresher faces that will be pushing the regulars for ice time. Some more familiar names could be in danger of getting bumped down the depth chart.
Everyone knows last season was a mess for Team Teal. Missing the playoffs for the first time in 11 seasons was one thing, but poor offseason decisions leading into the year created drama throughout the season. The team as a whole came up short, as did a number of individuals. Three forwards in particular failed to perform to expectations and must be better this season.
Matt Nieto
Yours truly is actually a staunch Matt Nieto defender. Through the first three months of last season Nieto was one of the best possession players in all of the NHL, literally was No. 1 for a few weeks. His goals for per 60 minutes actually led the Sharks for a substantial amount of time, meaning the Sharks were most effective at scoring when he was on the ice. Unfortunately for Nieto, somehow he had the worst luck actually showing up the score sheet himself. He was driving the play offensively but couldn't buy an assist or a goal. While he did finish the season with 10 points in his final 18 games, those gaudy possession numbers came down significantly.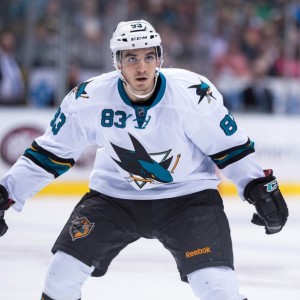 For the season, Nieto ended up with a 52.7 Corsi-for percentage but only 27 points. He was certainly overall very unlucky to have a minus-12 rating with that kind of puck possession. Despite making a horrid giveaway in the most recent preseason game, Nieto is certainly not a poor defensive player. At some point though, the production needs to match the possession potential. This season he needs to find himself in the 40-45 point range. If he continues to struggle to produce, players like Melker Karlsson and Nikolay Goldobin could push for his ice time.
Patrick Marleau
Like Nieto, Patrick Marleau was extremely unlucky last season. His shooting percentage fell to just 8.2 percent when his career average is 13.4. The low mark was by far his worst single season percentage of his career. That is bound to improve back towards his average this season. Therefore Marleau will indeed score more than the 19 goals he finished with last season. That said, it isn't just about goals with Marleau. The 36-year old needs to have a bounce back year defensively as the usually reliable pair of Marleau and Logan Couture did not perform well defensively in 2014-15.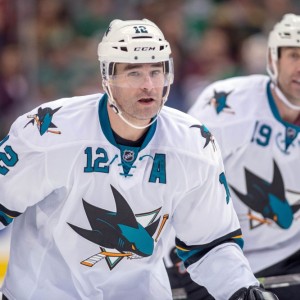 This season Marleau and Couture are again starting together paired on the second line with newcomer Ward on their right wing. If this line doesn't get off to a good start, Marleau could very easily be bumped down to the third line. Another season with a minus-17 rating isn't going to cut it for No. 12. During the exhibition games Marleau has been seen regularly penalty killing but new head coach Peter DeBoer may be wise to limit his minutes to even strength and power play. Marleau has made it a habit the last few years of slowing down come the end of the year.
Tomas Hertl
Unlike the previous two players, Hertl has the most legitimate built in excuse for an underwhelming season last year. He was still recovering from the brutal knee injury that cut short his fantastic rookie year. In 2013-14, Hertl scored 15 goals and had 25 points in just 37 games before Dustin Brown took out his knee. While Hertl managed to play all 82 games last year, he clearly did not look like the same player speed wise and confidence wise.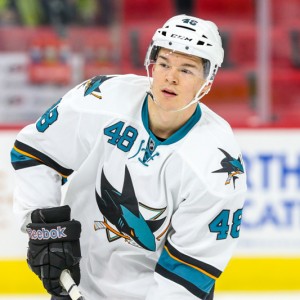 The 21-year old Czech native tallied just 31 points last season. Points per game Hertl went from .67 as a rookie to .37 as a sophomore. Now entering year three, this is a big season for Hertl to prove that he is more like his rookie self long term. Thus far in the preseason Hertl has looked much more impressive with his skating stride than last season. During the offseason I predicted that Hertl will have a big bounce back year and all signs indicate that will be the case.