The 2015-16 NHL regular season is less than a week away. With that, experts everywhere are starting to make their predictions for who will skate away in June with the best trophy in sports, the Stanley Cup.
At The Hockey Writers, we'll probably do the same thing. However, we also like to do things a bit differently. Using the new release of NHL 16 from EA Sports, we decided to simulate the entire season to see who will come out on top, and what teams will be vying for the number one pick in the 2016 NHL Entry Draft.
So, without any more delay, here are the results.
Eastern Conference
Despite many believing that both the Flyers and Red Wings could miss the playoffs this season, it's clear that NHL 16 doesn't believe that to be the case. The Flyers used an undefeated October to propel them to an eventual President's Trophy win, and the number one seed in the Eastern Conference while the Red Wings took the top spot in the Atlantic Division.
The biggest surprise of the year has to be the fact that Montreal finished in 15th in the East. Of course, when your best player (Carey Price) suffers a season-ending injury in early November, it could be expected that a poor season is going to result.  But what about the rest of the East? Check out the full standings below.
Philadelphia Flyers – 114 pts
Detroit Red Wings – 103 pts
Tampa Bay Lightning – 101 pts
Pittsburgh Penguins – 101 pts
Washington Capitals – 95 pts
New York Rangers – 94 pts – Wild Card
Carolina Hurricanes – 93 pts – Wild Card
Boston Bruins – 88 pts
Columbus Blue Jackets – 86 pts
Toronto Maple Leafs – 85 pts
Florida Panthers – 84 pts
New York Islanders – 82 pts
Ottawa Senators – 81 pts
Buffalo Sabres – 80 pts
Montreal Canadiens – 76 pts
New Jersey Devils – 76 pts
Western Conference
The Western Conference is an interesting story, mainly for the team that didn't make the playoffs. Despite finishing with the eighth-best point total in the conference, Chicago failed to make the playoffs due to five teams finishing better than them in the division.
The Central division saw Minnesota, Dallas, Nashville, Colorado and St. Louis all make the postseason while the defending champions found themselves on the outside looking in. In the Pacific, the Arizona Coyotes were the surprise success of the year. Led by goaltender Mike Smith, the Coyotes finished second in the division behind Anaheim. But what about the rest of the West? Check out the full standings below.
Minnesota Wild – 107 pts
Dallas Stars – 106 pts
Nashville Predators – 101 pts
Colorado Avalanche – 99 pts – Wild Card
Anaheim Ducks – 98 pts
St. Louis Blues – 96 pts – Wild Card
Arizona Coyotes – 91 pts
Chicago Blackhawks – 88 pts
Los Angeles Kings – 86 pts
Vancouver Canucks – 84 pts
Edmonton Oilers – 82 pts
Calgary Flames – 81 pts
San Jose Sharks – 78 pts
Winnipeg Jets – 65 pts
Stanley Cup Playoffs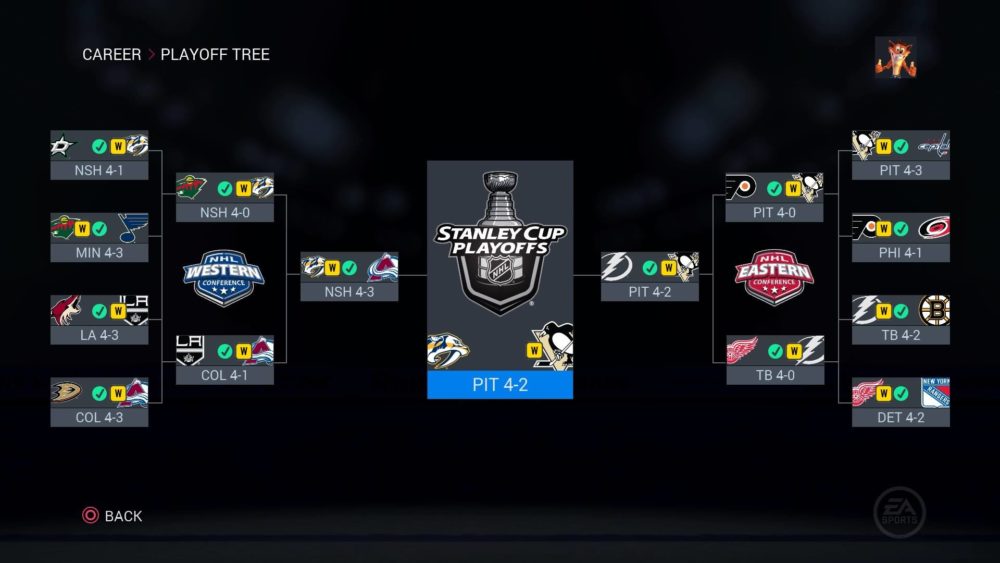 Stanley Cup Final: Nashville Predators vs. Pittsburgh Penguins
Stanley Cup Champion: Pittsburgh Penguins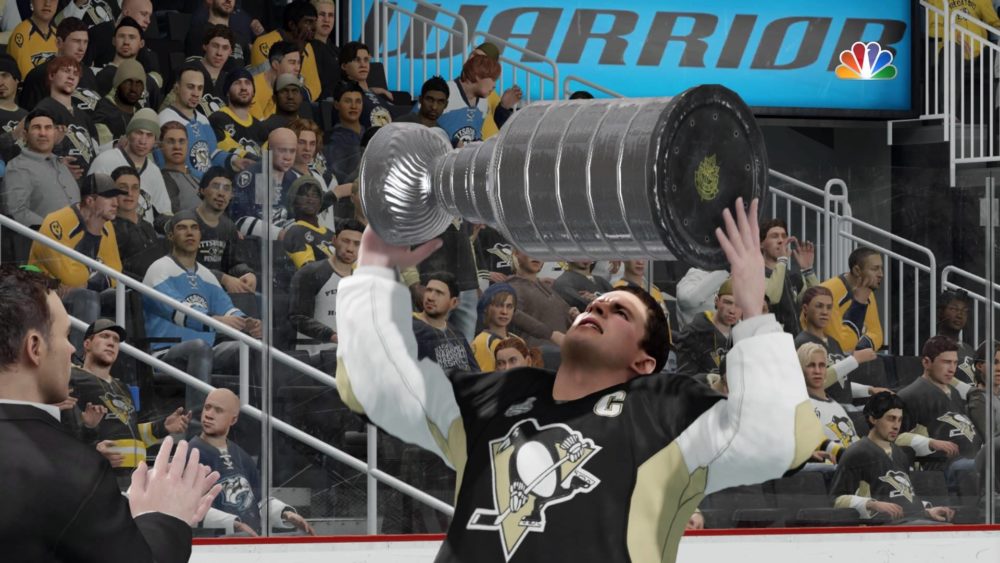 End of Season Awards
Presidents' Trophy: Philadelphia Flyers
Conn Smythe Trophy: Marc-Andre Fluery (PIT)
Hart Memorial Trophy: Claude Giroux (PHI)
Art Ross Trophy: Claude Giroux (PHI)
James Norris Memorial Trophy: Duncan Keith (CHI)
Maurice "Rocket" Richard Trophy: Alex Ovechkin (WSH)
Vezina Trophy: Mike Smith (AZ)
Frank J. Selke Trophy: Patrice Bergeron (BOS)
Lady Byng Memorial Trophy: Claude Giroux (PHI)
Calder Memorial Trophy: Sam Bennett (CGY)
Ted Lindsay Award: Claude Giroux (PHI)