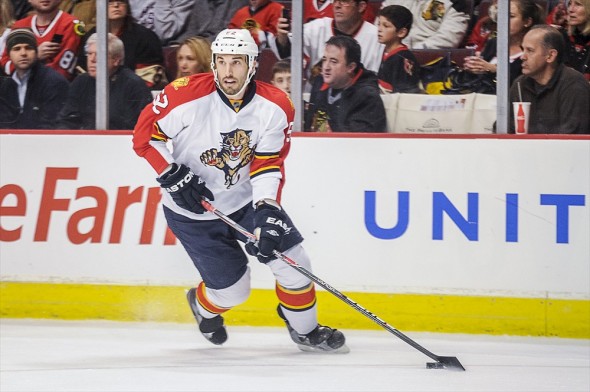 Well, in baseball, batting .300 is considered pretty good…
Enough, though, about Friday's Three Things – and in my defence, I did say the odds were still in favour of Florida keeping the first pick, and the Oilers will be making moves this summer – just LATER. But Jason Garrison was moved.
So I'm no NHL Nostradamus.
The NHL Draft 2014 is over, but there are still plenty of opportunities for teams to make moves, in hopes of getting closer to that elusive Cup…
And so:
Three Things… NHL Draft 2014 (Post Draft-matic Syndrome) Edition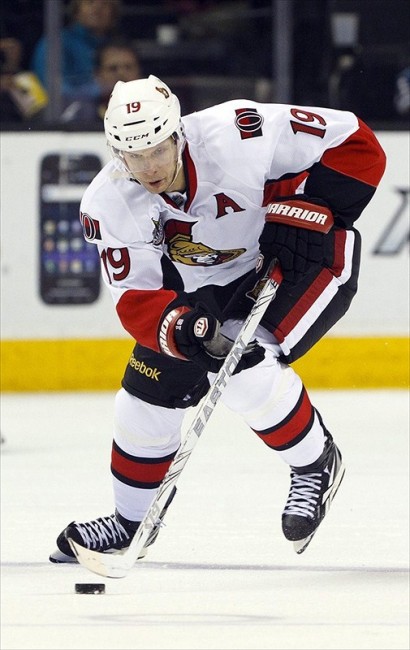 Nashville Singin' a New Song…
The surprise of the draft was the James Neal trade. While rumours suggested he'd been targeted by other teams, it still seems a bit of an odd move. First, the Penguins traded from a weakness – top line wingers. Considering CHW (Conventional Hockey Wisdom) is the Penguins need more of these, to flank their superstar centres Sidney Crosby and Evgeni Malkin, this makes little sense from a pure player perspective. But the Pens were intent on making changes in this off-season. Mission accomplished.
But for Nashville, this represented taking on a higher priced player (though in Spaling they moved a restricted free agent looking for a raise), but also one who, if he's to flourish, needs a top flight offensive centre – which the Predators don't (currently) have. They were looking at possibly trading for Jason Spezza, who had the team amongst his list of 'no-trade' destinations, and apparently refused to change his mind when the Preds made an offer the Sens were willing to go with. After that, they went after Neal.
But they still need a centre able to get the best out of him, something David Poile acknowledged after the draft. "If I had it on my wish list, I would like to get a No. 1 center, and we're going to try to get that". Look for them to be heavy in the trade market, or to attempt to sign Paul Stastny.
Most importantly, is this a sign of a different climate monetarily in the music city?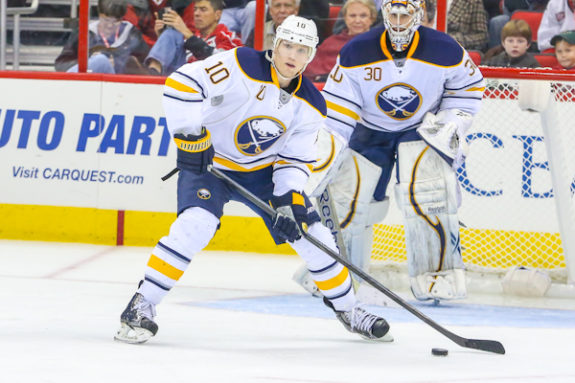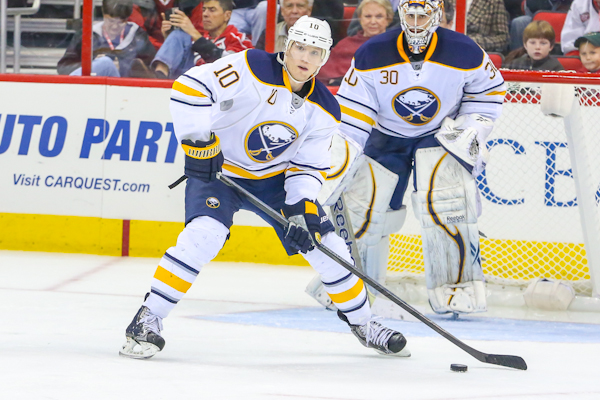 Buffalo continues to pare down roster of veterans
The Sabres bought out Christian Ehrhoff. Since signing the 10-year/$40 million deal, Ehrhoff hasn't provided the same sort of offensive contribution he had in Vancouver, being consistently under .5 ppg. He hasn't been the complete disaster that was the Ville Leino show, but for a team commited to a full rebuild, Ehrhoff was at best a luxury, at worst an obstacle to the progression of younger defencemen. Indeed, while Tyler Myers dropped back in point production going from his rookie year to his sophomore, his downward slide as an offensive defender became worse after the acquisition of Ehrhoff, possibly due to the redistribution of available powerplay time.
Given that, it could mean too, that the Sabres might be willing to hold on to Myers, even as his name has been brought up in possible deals to the Red Wings, Oilers, and Canucks. While he has a big contract, his youth, size and potential make him a valuable piece of the Sabres' going forward if he stays – as reflected in the high asking price at the draft, three pieces, including a first round pick, according to Sportsnet's Nick Kypreos:
Trade market prices remained extremely high through #NHL draft. # Sabres ask for Tyler Myers was 3 pièces including a 1st round pick.

— Nick Kypreos (@RealKyper) June 28, 2014
Objects in motion…
With the draft done, some trades have already taken place, with the scene being set for more. While it is far from impossible to imagine Jason Spezza beginning next season in an Ottawa jersey, with matters of his trade progressing as far as they have, it seems unlikely.
Vancouver has clearly demonstrated it's resolution to severely makeover it's roster. With this being the case, it's easy to see significant changes continuing into the free agency market. The Canucks have money and aren\t afraid to spend it, and with the Sedins being the core of the team, and entering their mid-thirties, this is a team that sees itself as reloading, not rebuilding.