Things were looking pretty good for the Minnesota Wild heading into Game 4. They had just won Game 3 for a series lead of 2-1 and they were still at home for one more game. They had a huge chance to go up 3-1 in the series and carry the momentum on the road for Game 5. However, things didn't go as planned and the Wild found themselves down in Game 4 and couldn't find a way to mount a comeback.

The Wild had a number of things go wrong in Game 4 including the officiating, but they have to find ways to overcome that. Referees will make the wrong call or miss a call sometimes but they can't let that get to them. While it did play a part, it wouldn't have mattered if the Wild had been able to capitalize on the many chances they had throughout the game. They had trouble with both their power play and penalty kill but something they need to continue doing is having their third forward help out the defense.
Wild's Power Play Can Be Better
The Wild have scored a power-play goal in all four of their postseason games but they are still wasting chances. With the caliber of players they have on their top power-play unit, they should be scoring all the time not just once a game. Their power play should be as lethal if not more so than the Stars with players such as Kirill Kaprizov, Matt Boldy, John Klingberg, Mats Zuccarello, and Ryan Hartman running it. However, it struggles to be productive more often than not.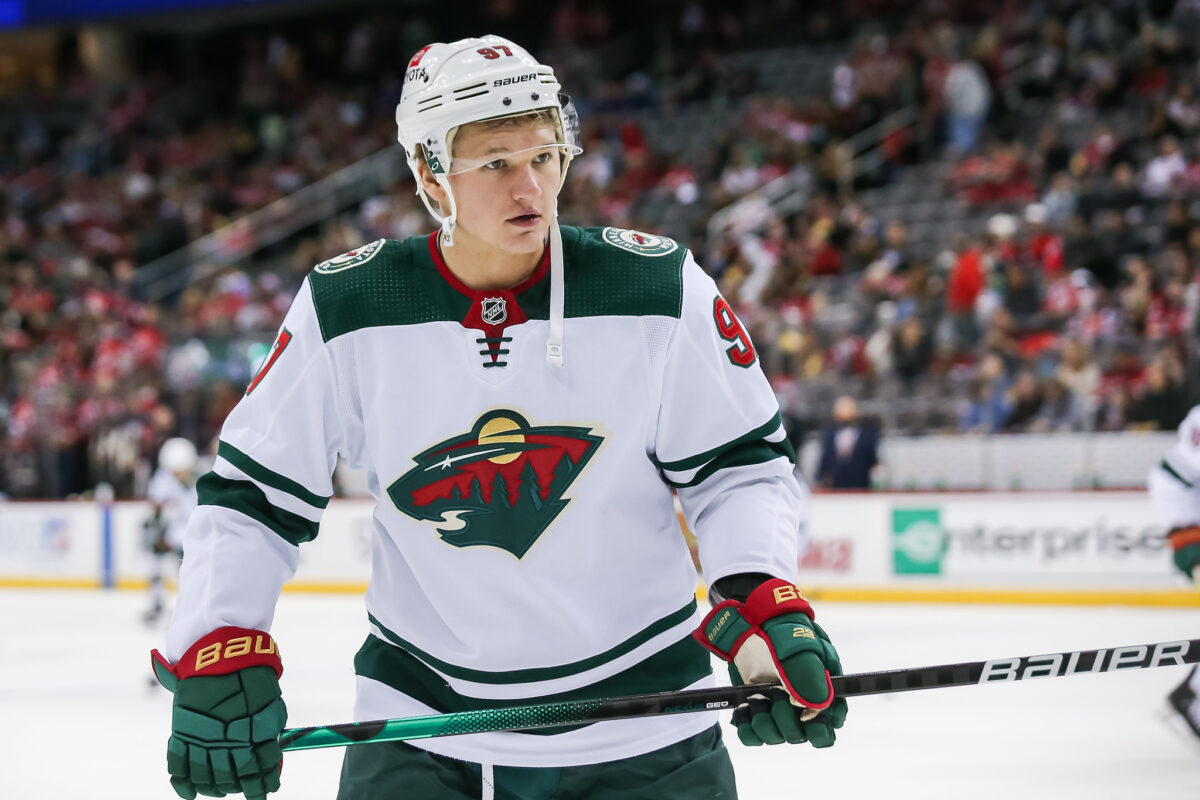 A lot of their problems stem from trying too hard. They love to pass the puck and look for that perfect opening but by the time they shoot, the defense is set up to block it. Setting up the play is fine but it should only require one or two passes, not four or five. They need to be quicker on the shot and throw both the defense and goaltender off their game.
---
Latest News & Highlights
---
The Wild also need to replicate Frédérick Gaudreau's power-play goal from Game 4. There was chaos in front of the net and he was waiting at the open corner for the rebound and he put it away. In the past few games they've missed out on goal opportunities because no one was waiting for the rebounds. In Game 5, the Wild have to get their power play to shoot more and be ready to pounce on rebounds. If they can do those things, they'll give themselves every chance to score.
Wild's Penalty Kill Needs Help
The Wild can't seem to avoid the penalty box and their penalty kill has suffered because of it. Despite knowing the Stars' power play is strong and how it works, they've had trouble shutting it down. They have had some success, but not enough. They need to watch out for the weakside forward that always seems to sneak past their defense.
However, they also need to work on playing man-on-man and try to block every shot from getting through to their goaltender. They have to be aggressive and force the Stars to pass the puck instead of allowing them to skate right into the zone and control the play. The third goal the Stars scored in Game 4, they were able to skate right in on the goaltender and they weren't stopped until it was too late and the puck was in the net.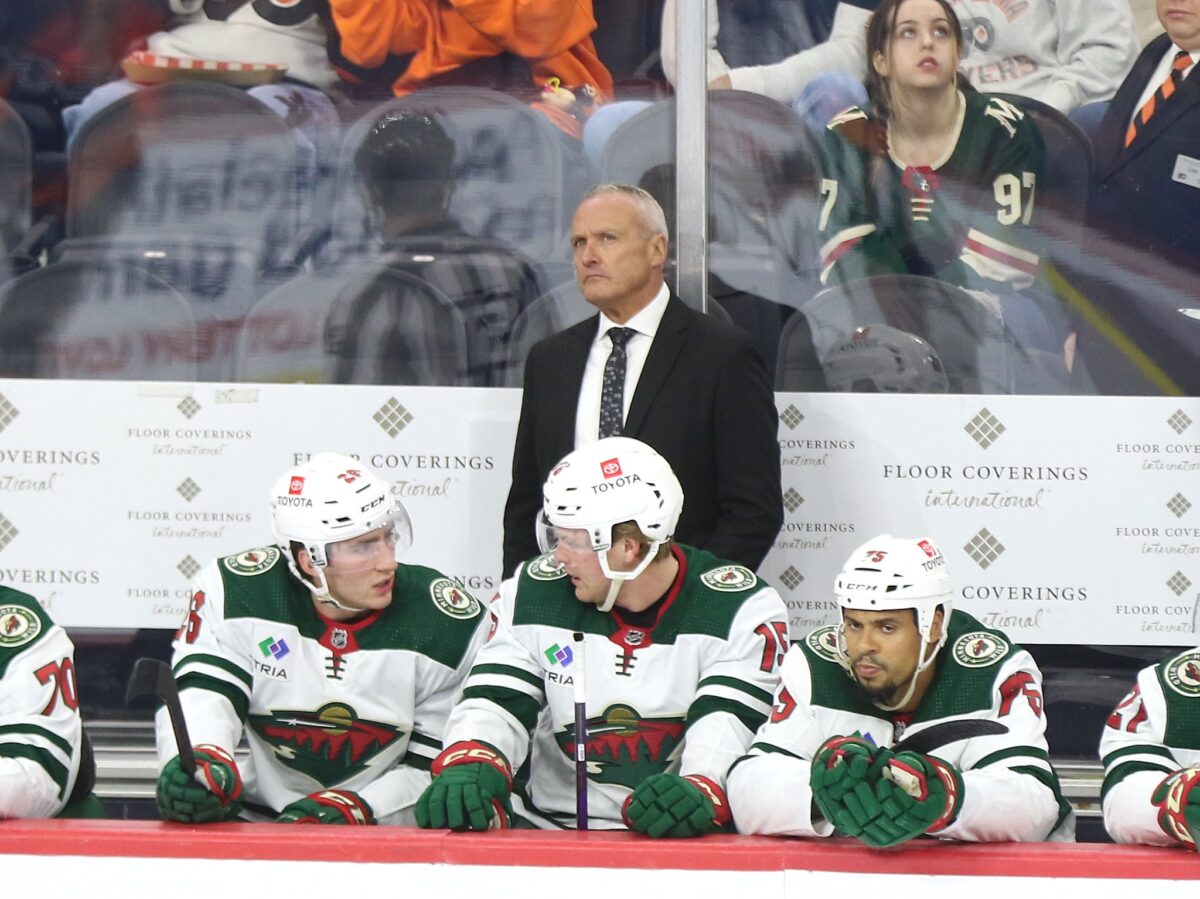 The Wild have no choice, they have to be aggressive and force things to happen. The more they do that, the more mistakes the Stars are likely to make. They can't let them have time to set up or they'll continue to get scored on. They have to fix up their penalty kill if they want to win more games.
Wild's Forwards Help Defense
Something the Wild did more in Game 4 than they did in any other game in the series was to have their forwards fall back to help the defense. They noticed the Stars tried to cherry-pick behind their defense and they had their third forward drop back to make sure their defense was not left alone. It's a good tactic and the Wild need to keep doing it.
They thwarted several efforts by using this method and it also helped when they tried to break out of their own zone because the forward was already in position to carry the puck out. With how strong the Stars' offense is, every little bit the Wild can do to help both their defense and goaltender out, the harder it will be for the Stars to score. If the Wild want to win Game 5, they have to continue having their forwards help out the defense.
Wild's Game 5
The Wild have proven they can win on the road in Dallas as they did in the first game of the series and they'll need to bring everything they have to do it again. They have the talent and ability to win, they just have to shoot more on their power play, be more aggressive on the penalty kill, and have their forwards help out defensively.
Related: 3 Things the Minnesota Wild Need to Adjust Before Game 4
If they can do those things and also pepper Jake Oettinger with as many shots as they possibly can, they will be able to force goals but also protect their own net. This is a crucial point in the series and the Wild have to come out big if they want to win and take a 3-2 series lead back home.