At one time or another you may have found yourself watching a hockey game when a player who you had completely forgotten about captures your eye. Perhaps he is a versatile third line winger, a crafty second pair defensemen or simply a goaltender who is constantly underrated. Below is a list of thirty players who are often overlooked and undervalued due to their surrounding cast. Make no mistake these hockey players are solid in their own way, but when it comes to recognition they usually go unnoticed.
Metropolitan Division
Carolina Hurricanes- Nathan Gerbe
In 2013, Gerbe was bought out by the Sabres for under $700,000 which I'm sure they now regret. He signed with the Hurricanes and had a terrific season posting (31) points. He also finished fifth in relative Corsi and ice time for forwards. Not bad for a third line player who was told that he was not good enough to play on the one of the worst teams in the NHL. Talk about not valuing your assets.
Columbus Blue Jackets- Ryan Murray
While the Blue Jackets were making noise this spring winning their first two playoff games during a back and forth series with the Penguins one player in particular was overlooked, Ryan Murray. His rookie campaign was a memorable one after he missed the entire 2013 season due to a shoulder injury. While players such as James Wisniewski, Ryan Johansen and Brandon Dubinsky received most of the attention Murray had a great rookie debut especially for a defensemen.
New Jersey Devils- Cory Schneider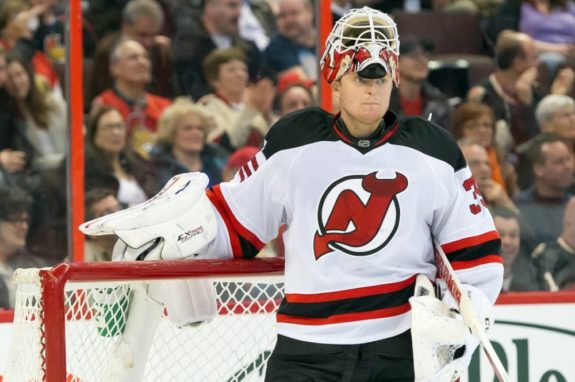 One of the more high profile players on this list is Cory Schneider. Schneider easily had a Vezina worthy year and would have merited a nomination if he played a few more games. That being said he will no longer be splitting time with another goaltender heading into the 2015 season and if he continues to play the way he did last season it would not be surprising to see Schneider win the Vezina, a trophy that Roberto Luongo never has.
New York Islanders- Jaroslav Halak
Here is another goaltender who shares a lot of similarities to Cory Schneider. Halak has endured a lot of strange circumstances during his NHL career. He led the Canadiens to the Eastern Conference Championship in 2010 and was traded for his efforts. After helping lead the Blues to their best season in over a decade he was again traded and after bouncing between Buffalo and Washington he is now finds himself in New York. Through it all he has remained consistent and at times unbeatable. It makes you wonder why teams constantly undervalue his worth. With the Islanders it looks as if he will finally be the bona-fide starter and show how underrated he truly is.
New York Rangers- Derick Brassard
The Rangers are a team full of superstars from top to bottom and Brassard is one of the more unseen players on the team. His ability to score clutch goals and fill in as the team's second line center when Brad Richards did not pan out cannot be overstated. He is one of the main reasons why the Rangers made it to the Stanley Cup Final last season.
Philadelphia Flyers- Jakub Voracek
Unlike many of the Flyers players who still have not developed into what many believed they could be Voracek keeps playing consistent hockey. He led the team in relative Corsi last season and posted (62) points, good enough for second on the team. Despite this stability that he has maintained since being traded to Philadelphia, Voracek is often overlooked in relation to his line-mates and even others on the roster like Vincent Lecavalier.
Pittsburgh Penguins- Marcel Goc
With over a win rate of 57.2% Goc is one of the best face-off men in the league. The Penguins are encountering some depth problems but having Goc down the middle is one thing they will not have to worry about. He averages around twenty points per season, doesn't take many penalties and is a terrific defensive hockey player playing over two minutes of shorthanded ice time per game.
Washington Capitals- Dmitry Orlov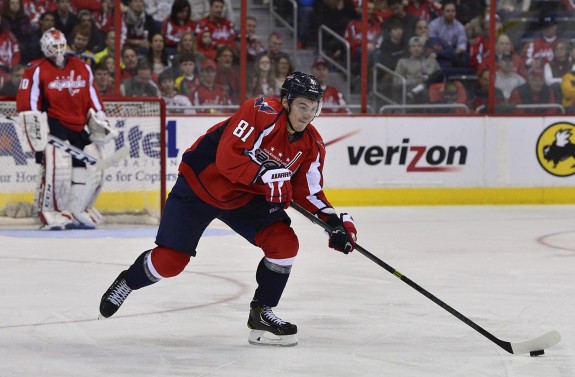 The Washington Capitals should be very happy about their future at defense. Both John Carlson and Dmitri Orlov are under (25) while Mike Green and Matt Niskanen are under (30). Despite missing some time due to an injury Orlov led the team in relative Corsi and was forth in defensive ice time. He is continuing to show why he will be a solid defensemen for years to come.
Atlantic Division
Boston Bruins- Carl Soderberg
(48) points in 73 games for a third line winger is beyond amazing. Soderberg's ability to score with a constant rotation of line-mates on the second, third and at sometimes fourth line was ridiculous last season. His play is one of the big reasons why the Bruins still have the ability to score at will after they traded Tyler Seguin.
Buffalo Sabres- Drew Stafford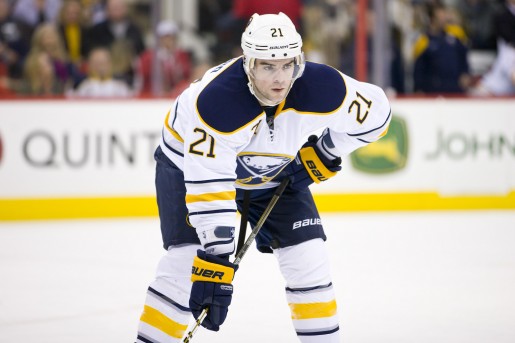 When Steve Ott was named captain instead of Drew Stafford I think a lot of Sabres fans buried their heads. This is a player who year in and year out posts solid numbers while playing on a rebuilding franchise. Not only that, he is third in ice time for forwards, and among the top six in both power play and shorthanded ice time. He is a player that does it all and finished the season third in points.
Detroit Red Wings- Riley Sheahan
Everyone was talking about Gustav Nyquist and Tomas Tatar last season and through the playoffs. Completely overlooked during the process was Riley Sheahan who at times was outperforming his fellow line-mates. Sheahan only played 42 games during the regular season but was among the top three in relative Corsi. Perhaps next season Sheahan will receive more praise for his efforts.
Florida Panthers- Brad Boyes
In 2013, Brad Boyes posted (35) points in 48 games. His reward was not a new contract by the Islanders or any other NHL club, instead he received a tryout contract from the Florida Panthers. Last season he again was among his teams leaders in points with (36). On a team with numerous rookies, Boyes is the perfect role model of consistency even if he goes unappreciated for his efforts.
Montreal Canadiens- David Desharnais
Last season the second and third line centers in Montreal received much more attention than Desharnais. Apparently it is easy to fly under the radar when Josh Gorges is being run out of town, Brian Gionta and Danny Briere are bashed by the local news and PK Subban is being praised as the next big thing. Lost amongst the chaos was the solid play of Desharnais who quietly put up (52) points last season and was a big reason why the Canadiens made it to the Eastern Conference Final.
Ottawa Senators- Patrick Wiercioch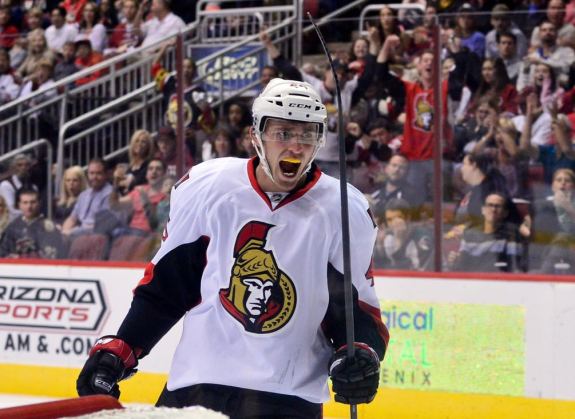 Whenever you think about the Senators defense only one name really comes to mind. While their are a few unnoticed players on the blue line today Wiercioch is very unrecognized. He finished second in relative Corsi among defensemen and in points with (23).  Standing at 6'5″ Wiercioch is a force and he is only 24 years old.
Tampa Bay Lightning- Victor Hedman
Victor Hedman will win a Norris trophy during his career. He is only 23 years old and has already played over 300 NHL games. He finished 4th in points among all NHL defensemen and averaged over two minutes of ice time both on the power play and on the penalty kill. If there was a list of underrated defensemen in the NHL, Hedman's name would be at the top.
Toronto Maple Leafs- Cody Franson
Make no mistake about it, the Leafs don't know what they'll be missing if they trade Cody Franson. He led their defense in points last season and was second in relative Corsi. Franson may not be perfect but he provides quality defense and replacing the 20+ minutes he plays per night is not an easy endeavor.
Central Division
Chicago Blackhawks- Corey Crawford
The Blackhawks have a variety of overwhelming role players but one of their biggest assets is their goaltender, Crawford. I myself have been critical of Crawford in the past but he has put together a couple impressive seasons and, despite losing, outperformed Jonathan Quick during the Western Conference Final. The biggest question facing Chicago was whether or not they would have the goal-tending moving forward, with Crawford they need not worry.
Colorado Avalanche- Ryan O'Reilly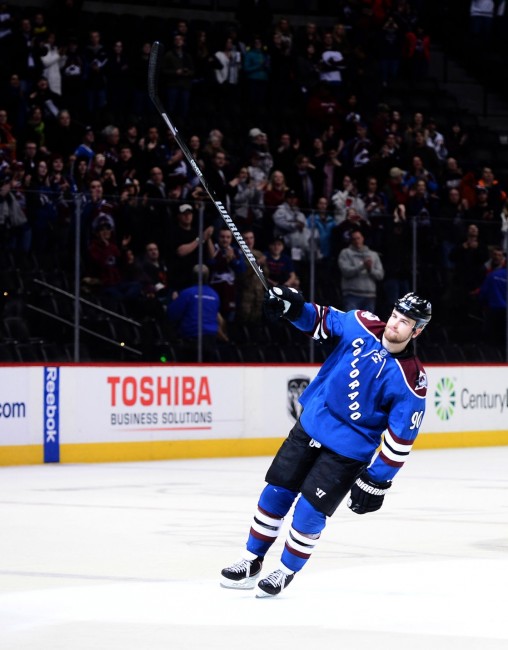 Another year goes by that a Selke trophy nomination is not given to Ryan O'Reilly. If not for his tenacity on the fore-check and back-check who knows how much more work Seymon Varlamov would have needed to put in. He finished third in points and only took one penalty all season long, talk about a low risk player.
Dallas Stars- Trevor Daley
The Stars were an up and coming team last season with numerous players making their playoff debuts. Trevor Daley was not one of those players as he has been with the team since 2004. You could argue that he is currently their best defensemen. Posting (25) points and playing just over 21 minutes per game is good enough for second among defensemen. Don't expect much to change next season for Daley.
Minnesota Wild- Jared Spurgeon
Ryan Suter is the name you think of on Minnesota's blue line but Jared Spurgeon is quietly matching his efforts. He finished first in relative Corsi among defensemen second in points and third in ice time. Spurgeon's name is easily lost on a team full of young talent but don't make the mistake of forgetting what he is capable of.
Nashville Predators- Roman Josi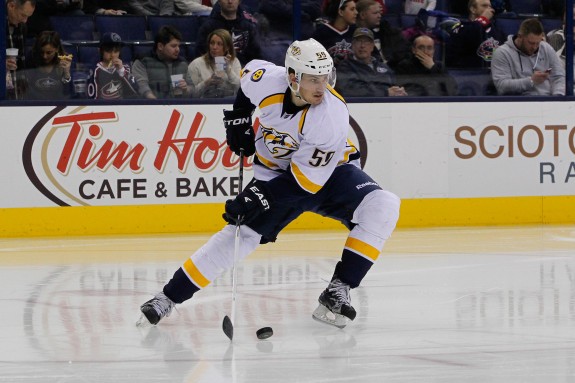 Seth Jones got all the attention last season while Shea Weber received another Norris trophy nomination. During this time Roman Josi posted (40) points and averaged over 26 minutes a game good enough for second among defensemen. It is beyond ludicrous to see a defensmen in the NHL put up those numbers under the age of 25. Drew Doughty, who is the same age as Josi, does not put up those numbers.
St. Louis Blues- Patrik Berglund
The Blues may have the deepest center lineup thanks to Patrik Berglund. He had (32) points, finished with an above average Corsi and plays both on the penalty kill and power play. He does it all for a bottom six forward and compliments the Blues talent perfectly.
Winnipeg Jets- Michael Frolik
Frolik has already won a Stanley Cup and played in multiple international tournaments including the Olympics for the Czech Republic. He is only 26 and still has much to offer as he enters his prime. He finished third in relative Corsi last season and was second in takeaways for the Jets.
Pacific Division
Anaheim Ducks- Patrick Maroon
The Ducks roster is full of players ready to enter the spotlight but one was overlooked drastically especially for what he provides. At 6'2″ and 231 pounds Patrick Maroon is the very definition of a power forward in today's game. In his first full season Maroon was used in a variety of situations at times alongside Corey Perry and Ryan Getzlaf. He would screen the goaltender and is the closest thing to a Tomas Holmstrom in the NHL today. On top of that he led the team in relative Corsi.
Arizona Coyotes- Rob Klinkhammer
Having one of the coolest names in the NHL can't hurt. In his first full season, Klinkhammer finished third in relative Corsi while posting (20) points. He was one of the few good stories in Arizona last season and should continue his strong play in 2015.
Calgary Flames- Mark Giordano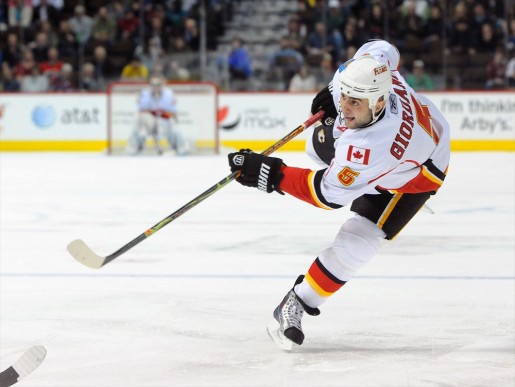 Not only did Mark Giordano lead his team in relative Corsi, he led the entire NHL. He finished 11th in points for defensemen and averaged over 25 minutes per game. So despite leading one of the nominees in almost every statistical category (Zdeno Chara) Giordano was not given a nomination and barely received any votes at all. The captain should help speed up the rebuilding phase in Calgary.
Edmonton Oilers- Teddy Purcell
While the Oilers were hounded for overpaying one player, no one gave them any credit for stealing one of the Lightnings best forwards. Teddy Purcell has only missed three games over the past four seasons and averaged over 0.5 points per game. Edmonton is slowly adding veterans to their roster and at some point it will pay off, expect Purcell to be a driving factor.
Los Angeles Kings- Jarret Stoll
In Los Angeles there really are no more secrets about the team but Jarret Stoll still manages to fly under the radar. He has been one of the best face-off men over the past few seasons and only elevates that during the playoffs. While Justin Williams receives praise for being the hero, Jarret Stoll is one of the guys who always gets the play started.
San Jose Sharks- Tommy Wingels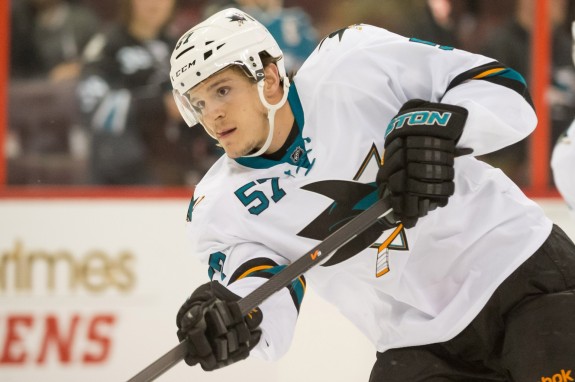 Being surrounded by superstars young and old throughout the lineup is an easy way to go unnoticed. Tommy Wingels has been with the organization for a few seasons now and has only gotten better each year. Last season he posted career highs while showing his versatility playing on both the power play and penalty kill.
Vancouver Canucks- Radim Vrbata
The Canucks have fallen on hard times since losing in the Stanley Cup Final in 2011. One of the few bright spots this summer was acquiring Radim Vrbata. A right winger who finished the season with (51) points and has consistently been on the positive side of relative Corsi. Rebuilds are not easy but a veteran like Vrbata should ease the transition.