Grant Fuhr finishes his production meeting, an all-important one, as the Coachella Valley Firebirds brace for their third-round matchup against the Milwaukee Admirals. Lighting plans, audio checks, and talking points for the next broadcast in an effort to bring captivating material to engage viewers with enthralling commentary. Fuhr's gig as the first radio and television color commentator for the Firebirds is his latest, notable connection to the sport that brought him joy, heartbreak, and unbridled glory.
However, his return to hockey predates his color commentary career. 3ICE, a 3-on-3 hockey league, witnessed Fuhr serving as a coach for its first season. He found the challenge of coaching an NHL overtime format of hockey so enticing that he is returning to the helm for his second season. 
"I still love offensive hockey," Fuhr said. "I am a goalie that actually likes offence. So I enjoy that part of it; I enjoy the speed of it."
Related: Ray Bourque Excited for 1st Season as 3ICE Head Coach
The notes Fuhr will jot down to prepare for opening weekend 2023 are distant from the topics filling his scripts and rundowns in Coachella Valley. Coachella Valley's 97°F mid-May weather starkly contrasts Pittsburgh's colder climate, the location where 3ICE will kick off its season on June 28 and the city where Fuhr is building towards improving on his first season. 
Fuhr's Eye-Opening First Season in 3ICE
Team Fuhr is his own assortment of professional players stemming from every inch of the hockey world. Last season, his team did well on its first weekend, flashing their skill in a league built for offensively gifted hockey players. Although, following their week one success, they lost 11 straight, finishing with a 1-11 record, last overall. A bulk of the team Fuhr drafted consisted of Canadian players, but with them being unable to play due to COVID-19 restrictions, he lost an immense amount of talent. Regardless, Fuhr recognized that hockey is about adapting, which was something his team could not do. 
"You still have to adapt, Fuhr said. "We played really well the first game and then kind of took it for granted for a couple of weeks… it's hard to chase, you are better off being out in front, especially when it comes to a short season."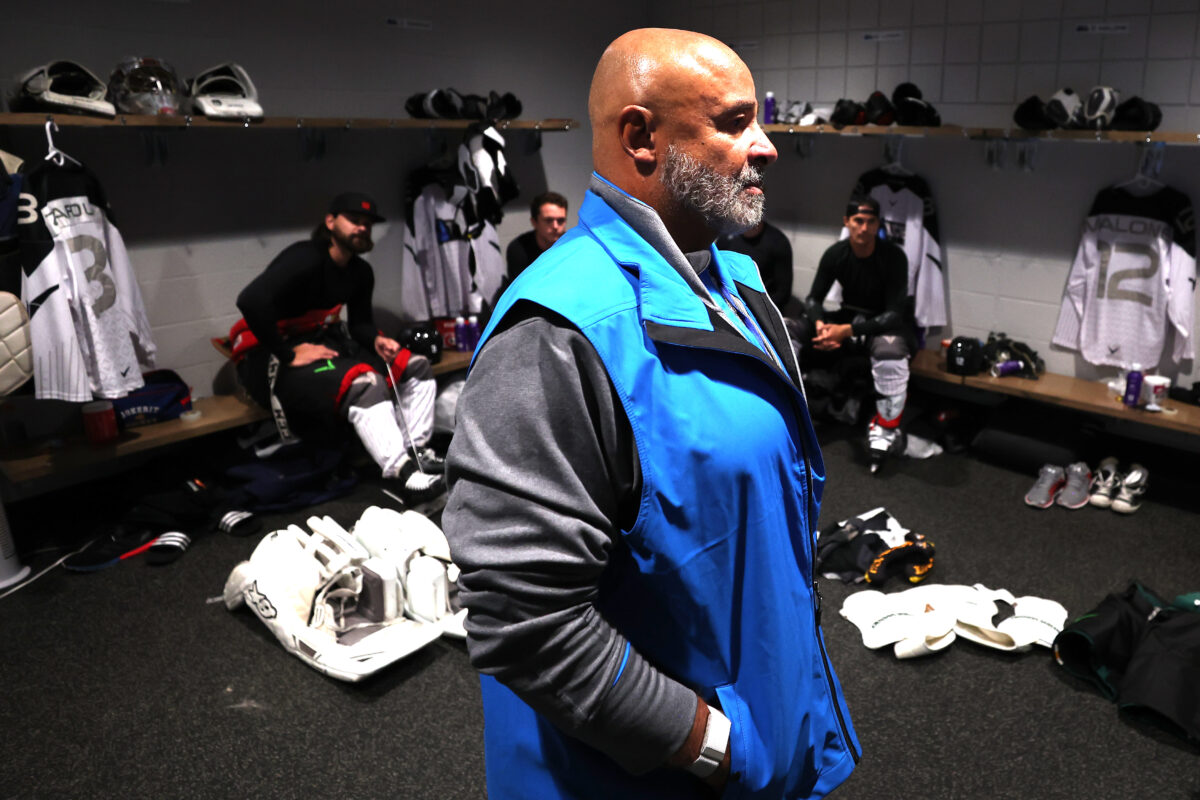 From a management standpoint or evaluating the on-ice product, loss can define his initial season with 3ICE. Losing games and players is a tough combination to combat, but it is something familiar with Fuhr. During his junior days as a goaltender, losing was plentiful prior to his successful, championship-filled professional career. Fuhr takes losing in stride, as something to build on rather than the be-all-and-end-all. 
"You have to lose a little bit to learn how to win, Fuhr said. "I think that it's all part of the process."
3ICE's season is similar to the playoffs, even on day one. During Fuhr's initial go-around with 3ICE, while filled with COVID-19 complications and border issues, his losing record still taught him a few things, and he hopes that can transition into wins. Players and coaches cannot afford one day off in the mere six-week lead-up to championship weekend in Philadelphia on Aug. 12. 
"There is a little more urgency to what's more like a playoff series right out of the gate," Fuhr said. "To 3ICE, you really can't have any ups and downs; you must be successful right out of the gate."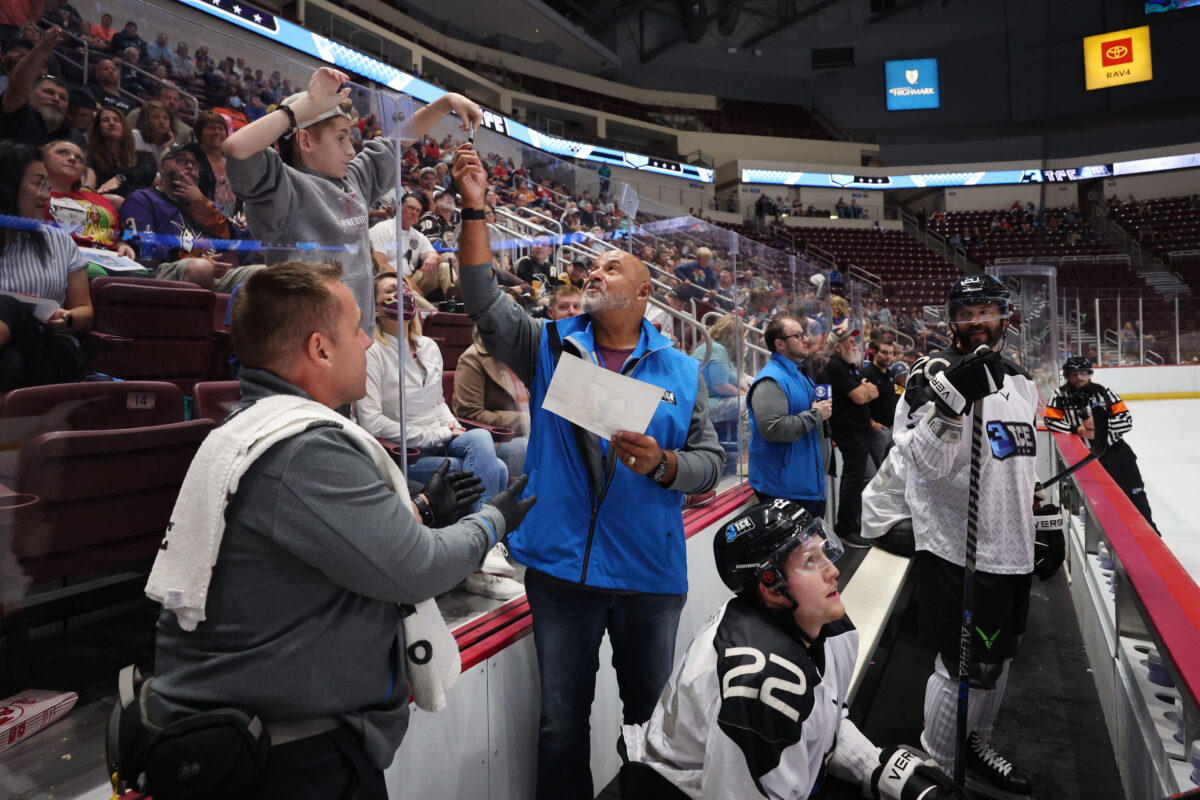 The urgency of every game helps add to the intensity of 3ICE. Luckily for Fuhr's players, his laid-back, fun attitude helps calm his bench during tense moments. 3ICE provides proof of his relaxed nature. The league introduced Wired Up segments, where they put microphones on coaches during games to get their live reactions. While some may find it challenging to coach with their words potentially broadcasted to the world, Fuhr does not let it affect him.
"A little more high-strung coaches might have a little tougher time with a microphone on," Fuhr said. "It just feels natural (to me) and does not bother me. I won't sit there and curse and all that fun stuff." 
The Offensive Draw of 3ICE
The fun is all add-ons to the draw of 3ICE for Fuhr. His love for hockey, specifically offence, was why the league connected easily with him. Its exciting features, such as goaltenders playing the puck from anywhere on the ice, the half-ice rule, and frequent penalty shots, are just some of the various, offensive-minded changes straying away from the typical way people play hockey. Different is good, great even, and Fuhr is embracing that. 
"Part of it is it's mostly all offence," Fuhr said. "Having played in Edmonton, that was kind of our bread and butter. I love the 3-on-3 concept. I mean, I think that's the exciting part of the game, and to be a part of it, and to coach it, having fun with it was an easy ask."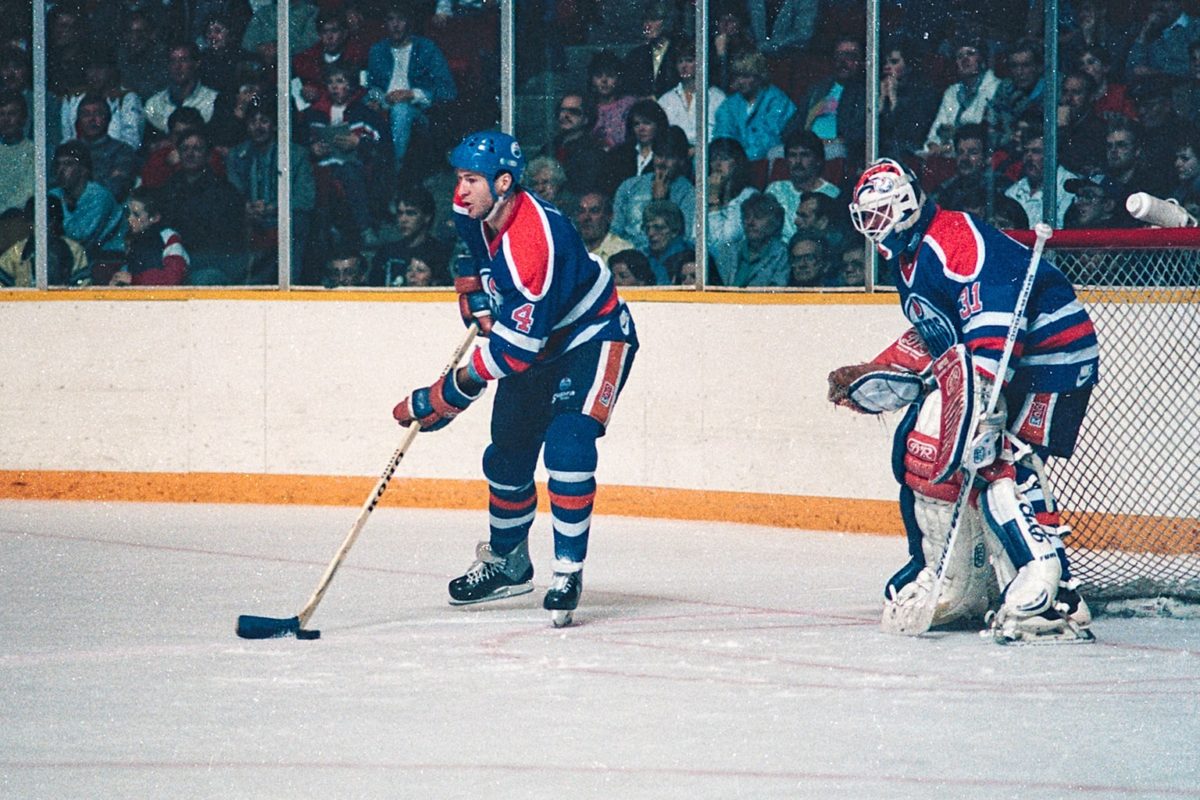 Fuhr significantly contributed to the high-scoring Edmonton Oilers' offence of the 1980s. Their foray was all offence, all the time. It is obvious why Fuhr's infatuation with 3ICE is present. Fuhr is one of the highest-scoring goaltenders of all time, so he recognizes their value in stopping the puck and putting it in the other net. He believes goalies can also be a part of the offence, which helps add to the lure and mystique 3ICE offers. Even with the high-tempo atmosphere, instilling elements that are not associated with the league, such as strong defensive plays and forcing the opponent to take the long way around, is something he has learned to sell to his skilled forward group. 
Related: Introducing 3ICE – The Best Part of Hockey
"You have to be a good salesman," Fuhr said. "I think the biggest thing is you got to convince the players from the positive sides of everything. The biggest thing is you have to explain to them in a way where they see the benefit of it—you are trying to sell the benefits." 
Grant Fuhr Finding Passion, Thrill in 3ICE
3ICE is looking for salespeople like Fuhr to help grow the league. Entering its second season and the number teams expanding to eight, growth is on the horizon. The Olympics are considering adding 3-on-3 play to their hockey tournaments, expanding eyes to the phenomenon three's presents. Fuhr believes in 3ICE, as does every other coach. Their passion will carry into garnering a larger audience to watch the best part of hockey. 
"3-on-3 is popular," Fuhr said. "It's popular with kids. It's popular with adults. It's popular at the National Hockey League level in overtime. So you would like to see it grow, and it takes time to grow it. As long as each year gets more popular and more popular, and the game keeps growing, and it's a good show, then we're doing something right."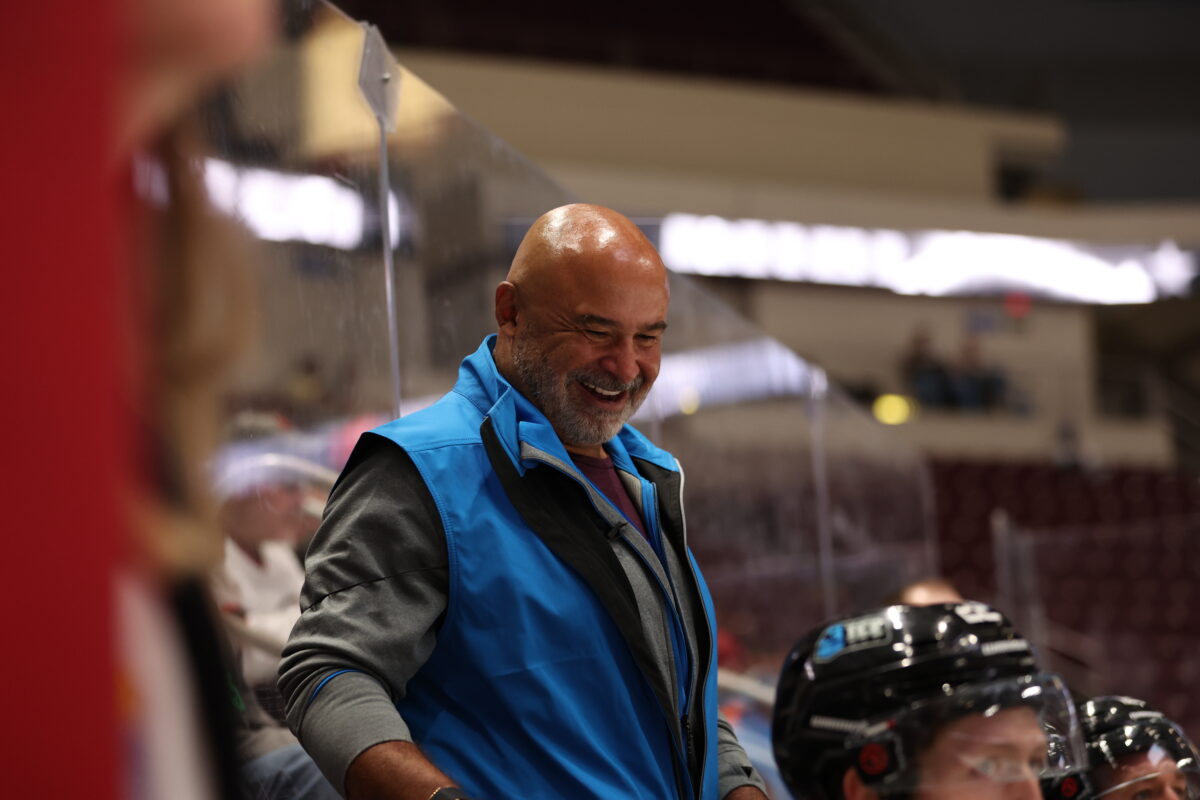 After blowing out both knees years back, Fuhr decided it was time to hang up the skates. He is reluctant to join his team in the net for an occasional practice, so coaching for 3ICE is special to him. Hockey has consumed his life; it is what he has known, what he is known for, and what he will know forever. First and foremost, Fuhr is an icon. Unfortunately, he cannot participate in the sport as he did decades prior. 3ICE offered a high-octane way, resembling the nostalgic 1980s Oilers, giving him the thrill he loves to chase. 
"It's just fun to be around the game," Fuhr said. "I enjoy being around the players, I enjoy the training staff, and I enjoy our medical staff. When you're old, and you can't play anymore, coaching is a really good option because you're still around the game, and you're still around the players. And you kind of get your thrill out of it that way now."