When my wife's birthday rolls around, I know I will struggle to decide on a birthday gift. She can be difficult to shop for and I mean, after all, what do you get the woman who already has it all? (please note the sarcasm in that statement). Whether I know what to get my wife for her birthday or not, she gets a gift from me every year.
Today is Coach Todd McLellan's birthday. Will his Oilers team be buying him birthday gifts? Maybe a couple of them, but I would venture to guess that what McLellan wants most, can't be bought (at least not for the most part). Furthermore, determining what the perfect gift for McLellan might be, probably won't take much guesswork.
Happy birthday to #Oilers Coach Todd McLellan! 🎂 pic.twitter.com/9tgsIh2355

— Edmonton Oilers (@EdmontonOilers) October 3, 2016
4) Roster Competition
Every year, it seems as though there are one or two roster spots handed to players who didn't deserve them or aren't ready for regular NHL duty. Training camp and preseason for the Edmonton Oilers has been a different story in 2016.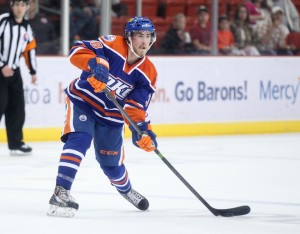 The Oilers have added depth this summer and invited players to camp that are finally competing for NHL duty. When a high-end draft prospect like Jesse Puljujarvi isn't guaranteed a spot on the team — like so many lottery picks were before him — one can say the Oilers are finally in a position not to rush players. Nail Yakupov, Kris Versteeg, Drake Caggiula and Iiro Pakarinen (until last night's injury of course) could force Puljujarvi down to the AHL to start the year. In fact, none of the players mentioned pushing for Puljujarvi's job are guaranteed a roster spot in Edmonton come mid-October and this is great news from a coaching perspective.
On defense, it's anyone's guess as to the starting six. The shuffling has continued and there are also at least four legitimate options for that seventh spot with competition between Matthew Benning, Eric Gryba, Griffin Reinhart and Jordan Oesterle. When a defense that has been a glaring weakness for the Oilers for almost a decade finally has options, this is a good thing.
Gift Status: Delivered
3) Right-Shot Power Play Defenseman
Despite the depth on defense, the one thing that McLellan still lacks is the threat of a shot on the power play. It's a problem area the Oilers looked to solve this summer and came up empty. Adam Larsson, who was acquired for forward Taylor Hall, is not that power play specialist and there is some concern the Oilers may try him in that role.
Related: Painting Stripes on Oiler Defenseman Adam Larsson
Edmonton couldn't land their free agent or trade targets and so far this preseason the Oilers have tried forwards like Kris Versteeg, Nail Yakupov, Jordan Eberle and others at the right-shot point and it's not gone well. The Oilers power play is less than 10% effective early in the preseason and part of that is thanks to a lack of having that blue line shot available as a weapon.
Yesterday, news came down that defenseman James Wisniewski was released from his professional tryout (PTO) with the Tampa Bay Lightning and this is a player the Oilers had some interest in. If there is one thing Wisniewski does well, it's to shoot from the blue line, especially on the power play. 
Gift Status: Still shopping
2) Line Chemistry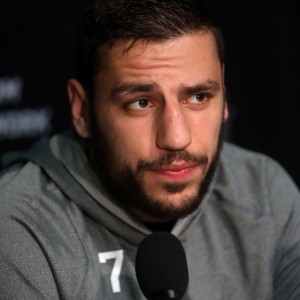 Until yesterday's contest against the Kings, there was some concern that the lines weren't clicking. The top line of Connor McDavid, Milan Lucic and Jordan Eberle had been held pointless and the second and third lines were still being toyed with to find a group of forwards that would work together well. Against the Kings, Edmonton's top line earned five points in a 3-2 winning effort.
Are Lucic and Eberle too slow to keep up with McDavid and his lighting speed? One thing McLellan said was that McDavid's two wingers don't have to sprint like McDavid, they just need to be ready and in position for when McDavid makes a play. Yesteday's contest against the Kings was the first time these three players started to get the message.
Part of the issue is that forward Leon Draisaitl and Andrej Sekera still haven't returned to the Oilers lineup from their time at the World Cup of Hockey and they are considered significant pieces in that chemistry set. With their return to the lineup, McLellan will have a much clearer picture of what his final roster will look like. 
This hasn't stopped the Oilers from making quick decisions and cutting players, demoting them to their respective leagues and teams and keeping only those players who have a chance at the Oilers roster come regular season. Another group of players saw another round of cuts today.
Some more @EdmontonOilers cuts: Tyler Benson, Jere Sallinen and Mark Fraser. #Oilers #NHL pic.twitter.com/G5gi3ba3EU

— Edmonton Journal (@edmontonjournal) October 3, 2016
 Gift Status: Still shopping but narrowed down to a couple choices
1) A Healthy Roster
For some reason, injuries and the Oilers are connected at the hip. Injury derailed their 2015-16 season and so far in preseason, Klefbom, Maroon, Davidson and Pakarinen have gone down. Fortunately, some of these injuries don't look terribly serious, but Pakarinen has been diagnosed with missing at least a month and Davidson took a nasty shoulder to the head in a play that will likely be investigated by the NHL and earn King's forward Tanner Pearson a suspension. The string of Oilers going down is like a serious case of deja vu.
If McLellan could have only one of the four birthday wishes come true, it would be keeping his players for the majority of the 82-game regular season. As Oilers head coach, he's yet to see what having a truly healthy roster looks like.
Gift Status: Delivered but gift not operating as purchased