Like many teams, the Edmonton Oilers will likely have to deal with a tight salary cap situation this offseason. Speculation that the GM will bring back most of the team that failed to move beyond the second round of this season's playoffs will be met with mixed reviews, but it also means trying to find room to keep players whose contracts are expiring this summer. As much belief that there is this team is good enough to win, there isn't room to bring everyone back. The question becomes, of the contracts the team is already committed to, who can the Oilers afford to part with?
More specifically, let's take a look at players the Oilers might prefer to move because of their current cap hits. Where another team might let two or three expiring players walk to keep their higher-priced talents, the Oilers might do the opposite. Edmonton is looking to place value bets and that means dumping some of the assets that are eating up valuable space so that they have room for contracts with Nick Bjugstad, Mattias Janmark, Ryan McLeod, Klim Kostin, Derek Ryan, and Evan Bouchard.
Is Kailer Yamamoto Tradable?
The first name to look at when moving money that isn't being well spent is Kailer Yamamoto. A Twitter thread started with some respected Oilers' columnists on Monday suggesting that perhaps the Oilers should have moved Yamamoto instead of Jesse Puljujarvi this past season to relieve themselves of the cap space freed up with the Puljujarvi trade. The argument was that Yamamoto is largely untradable now based on his size and the fact he's had such a poor 2023 playoffs. The argument was that even if Puljujarvi was not the answer, the Oilers could have simply walked away from his arbitration-eligible contract. They can't just walk away from Yamamoto.
---
Latest News & Highlights
---
However, as Jason Gregor of TSN pointed out, "If JP was in the top-six they weren't winning either. So a moot point for me. He is a healthy scratch in CAR with Teravainen and Svech out. He nor Yamo are the answer." In other words, it was time to move on from Puljujarvi and it's time for the Oilers to move on from Yamamoto and find someone who can be a difference-maker.
Some will argue that Yamamoto has some market trade value. The Oilers better hope so if they're toying with the idea of moving him. The last thing Ken Holland wants to do is sweeten the pot on a trade to send his $3.1 million cap hit down the road.
Is There Better Value Out There Than Warren Foegele?
The Oilers might not be asking if $2.75 million for Warren Foegele is an overpay. He was pretty good for Edmonton this season. What they'll likely ask is if they can find a similar type of player internally or on the open market that doesn't make as much. For example, can the Oilers re-sign Mattias Janmark and elevate him into the role Foegele was playing? Could Edmonton give Dylan Holloway a bump and see if he can find his stride next season? Or, is Nick Bjugstad a better fit for less money?
Related: 4 Oilers Who Raised Their Stock in 2023 Playoffs
If not internal options, the Oilers might look to free agency where there should be forwards looking to strike a deal with a contending team and will play for less than market value where contracts might be tough to come by. Perhaps someone like Corey Perry would offer an element the Oilers could have used this postseason. Evan Rodrigues played quite well for the Colorado Avalanche after barely finding work this past summer. Phil Kessel has been a healthy scratch by Vegas in much of these playoffs but he still had 14 goals this past season. None are guaranteed to be available, but all of these options might be less expensive than Foegele.
Was Cody Ceci's Step Back Due to an Injury?
In his first season with the Oilers, Cody Ceci was solid. Few figured he could effectively replace Adam Larsson, but he did an admirable job filling those shoes in a role that wasn't necessarily considered his strength. Whether because of an injury or something else, this season wasn't as kind to the 29-year-old. If the Oilers can move him, they might try.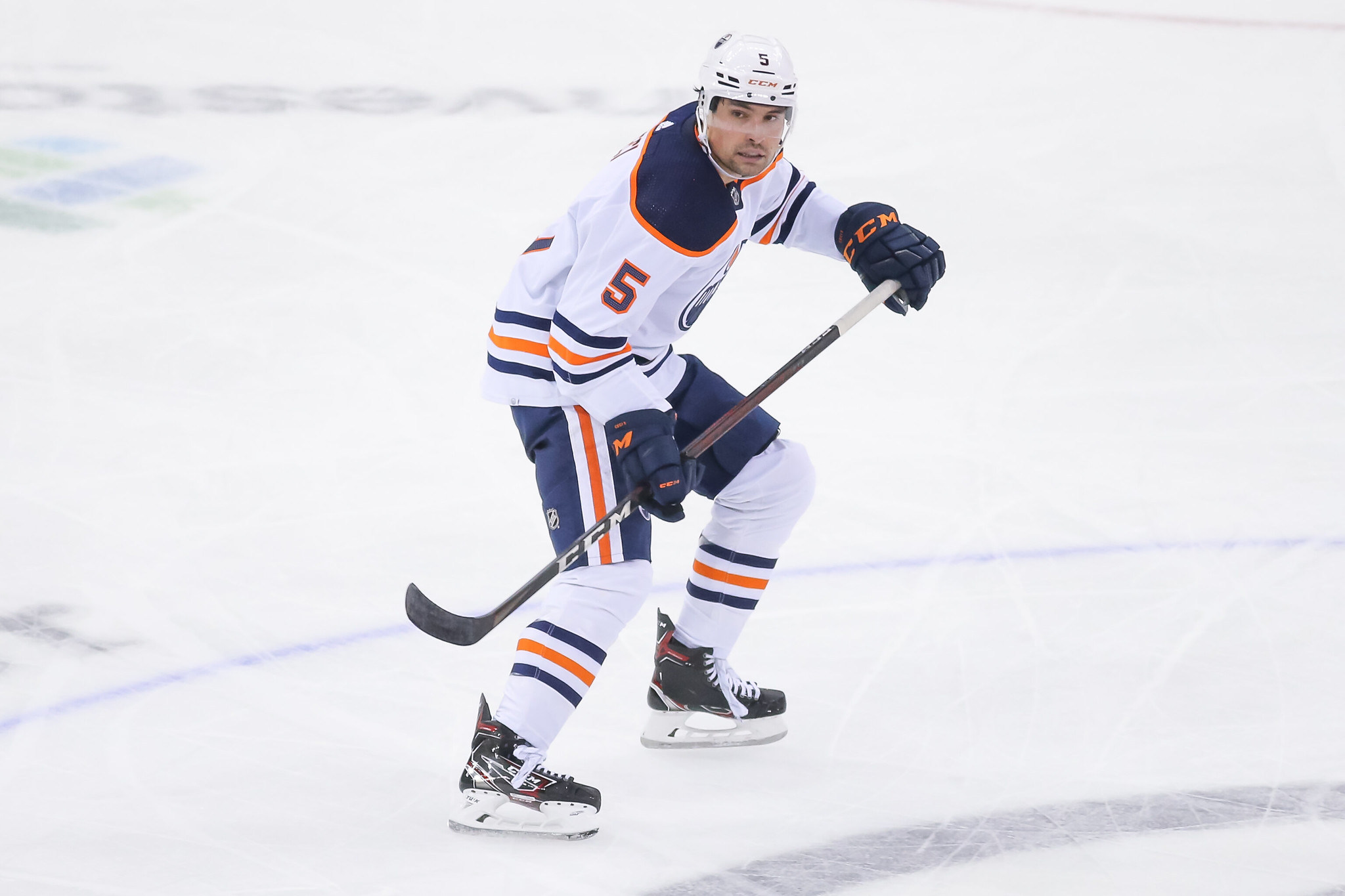 This isn't to say that Ceci's wasn't or isn't useful, but at a cost of $3.25 million, the Oilers might want to search for a cheaper option in free agency, via trade, or internally through the promotion of Vincent Desharnais. Based on his playoff performances, it appears Desharnais isn't ready to be thrust into a bigger role and needs more sheltered time to work out the bugs in his game. That means going outside the organization and finding a defenseman who sees the potential to be the right fit in Edmonton and play for a contender.
Would the Oilers go back to the well and revisit conversations with John Klingberg on a one-year "show me" deal? Would he even be interested and if he was, is that the kind of blueliner the Oilers need in that role? Can the Oilers entice someone like Radko Gudas to leave Florida and join the Oilers? That might be a tough ask considering the tax breaks in that state and based on how well Florida is doing this season. What might Erik Johnson think about what's going on in Colorado where the team looks to be going through somewhat of a transition? Matt Dumba isn't going back to Minnesota. Could he be on the Oilers' radar? And, would any of these players be cheaper for Ken Holland?
Oilers Didn't Show Any Confidence In Jack Campbell
Hindsight is 20/20, but it appears not going to Jack Campbell during these playoffs as a starter bit the Oilers hard. Stuart Skinner was fantastic as a rookie and he had a strong regular season, but he appeared to tire out after so many consecutive post-season starts. Still, head coach Jay Woodcroft never went to Campbell until it was often too late, and that speaks volumes.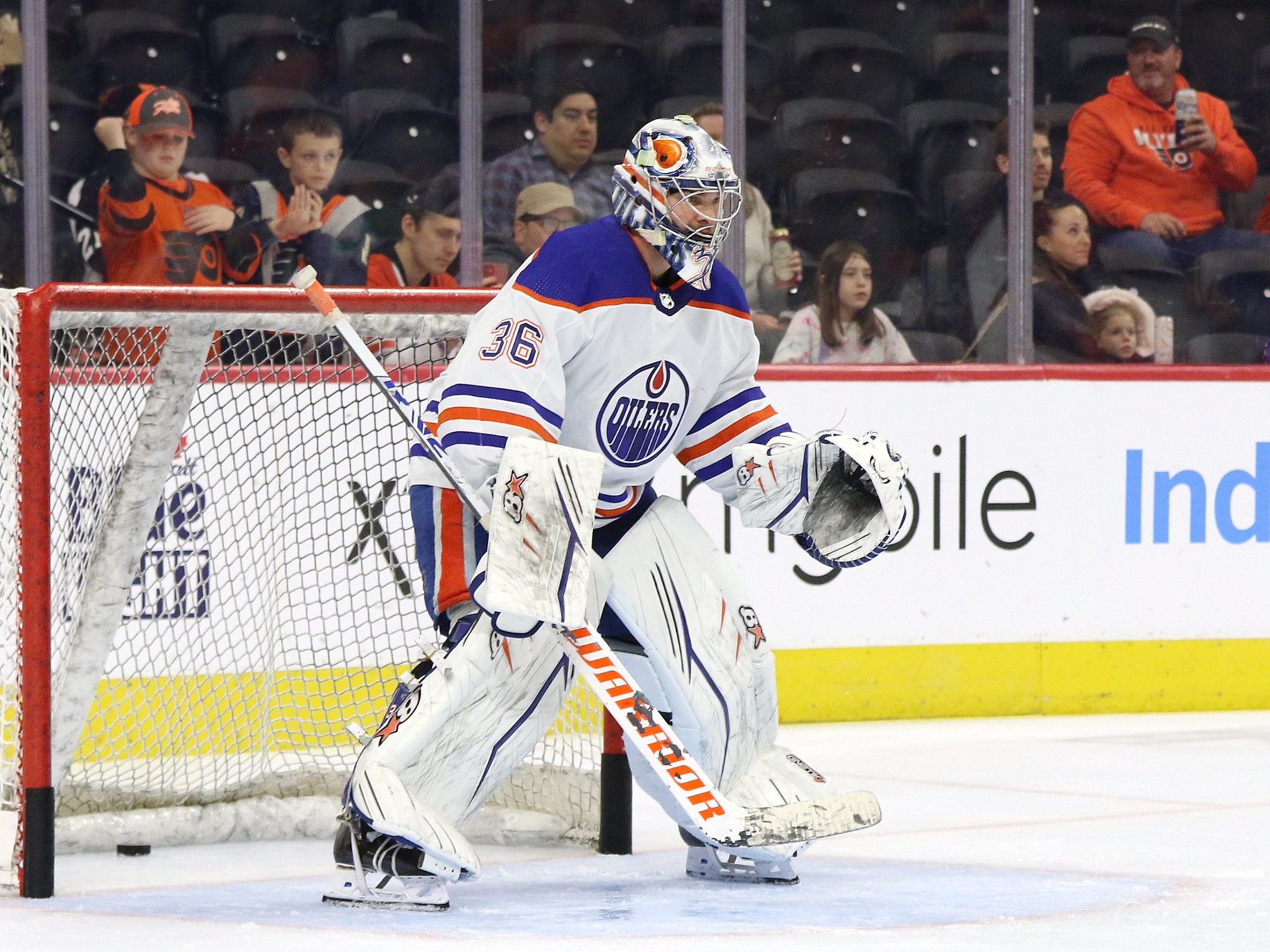 Some will argue Campbell raised his stock enough to potentially warrant being safe from trade speculation. Others might say the promise he showed in the limited playoff minutes he got means it's the right time to explore the market to see if anyone bites thinking he's worth taking a flyer on. Campbell absolutely could round into form, but freeing up the money that would come with a trade could provide solutions to a number of the team's potential cap problems.
Campbell has a modified 10-team no-trade clause in his contract. That has to be considered, assuming there's a market out there for him.